For centuries, people have been using aloe vera for beauty, health, skincare, and medicinal purposes (1). However, the growing popularity of the plant has made parents curious to know about the benefits of aloe vera for babies. Recent research also shows that aloe vera has therapeutic effects on peptic ulcers, burns, arthritis, gout, others (2).
Aloe vera is generally considered safe for babies if it is applied topically. This is because the active ingredients provide them with several health benefits. However, it would help if you still exercise caution because some babies may develop side effects, such as allergies.
Read the post to understand the benefits of aloe vera on babies, its possible side effects, and precautions.
Aloe Vera: What Does It Contain?
The leaves of the aloe vera plant are known for their health and medicinal benefits. There are two significant components of aloe vera leaf – its green outer skin and the inner gel-like pulp. The clear inner gel is mostly used for topical applications, while aloe vera juice is made by crushing or grinding the entire leaf of the aloe vera plant, followed by various steps to purify and filter the liquid (3).
The juice contains a bioactive compound anthraquinone and has laxative effects (4). The pulp has 96% water, 73.35% dietary fiber, and bioactive compounds such as flavonoids, enzymes, minerals, and vitamins that hold potential health benefits (5).
For babies, the topical application of aloe vera gel is more prevalent and preferred than the oral consumption of the juice. 
Is Aloe Vera Safe For Babies?
The topical use of aloe vera is generally considered safe for babies. The US National Center for Complementary and Integrative Health states that the topical use of aloe vera gel is safe in general (6). The use of aloe vera in babies has no clear clinical indication yet it can be used for skin and haircare of babies.
There are no clinical recommendations for the oral use of aloe vera in babies. The US Food and Drug Administration approves aloe vera as a food additive for flavor in commercial products. Some of these products can be given to babies as well.  However, the FDA does not guarantee the strength, purity, and safety of these products (3).
Safe Uses Of Fresh Aloe Vera Gel For Babies
Fresh aloe gel prepared at home can be used for babies in various ways, such as the following:
Massaging babies a couple of times a day with aloe vera gel helps keep your baby's skin hydrated and supple. Avoid applying the gel on the face since it may lead to accidental ingestion .
For hair care, aloe vera gel may be massaged on the baby's hair and scalp; however, its effectiveness is not well-researched.
Possible Health Benefits Of Aloe Vera For Babies
Aloe vera contains 200 bioactive constituents, such as enzymes, lignin, saponins, salicylic acids, and amino acids. These active compounds can be beneficial to the baby (7).
Skincare: Aloe gel contains mucopolysaccharides, which on topical use, help in retaining moisture in the skin, thus keeping it soft and elastic. The zinc present in the gel works as an astringent, which helps tighten the skin pores. Thus, under pediatric guidance, aloe gel can be used topically to treat specific skin issues (1).
Antioxidant properties: The antioxidant properties of aloe vera could be useful in counteracting free radical damage within the body. More recently, an anti-inflammatory agent has been isolated from aloe gel. The other bioactive components, such as vitamin E, C, and some minerals present in the gel, also play a role in imparting antioxidant effects (1).
Antimicrobial and antiseptic activity: The aloe protein and salicylic acid found in the aloe vera gel exhibit antifungal, antiseptic, and antibacterial properties (1). Research also suggests that the gel can exhibit antiviral properties to some extent due to the presence of anthraquinone compounds (10).
Healing burn injuries: The US Food and Drug Administration has approved the use of aloe vera ointment as an over-the-counter medication for healing skin burns (7). On topical use, aloe gel is considered to increase the collagen production around the wound and thus support wound healing. Controlled clinical trials have found that aloe vera gel might be effective in healing first, and second-degree burns (10).
Wound healing: The topical application of aloe vera as a wound cover could keep the wound area moist. This allows the optimal migration of fibroblasts to the wound, thus leading to improved wound healing. Studies have indicated the effectiveness of the topical use of aloe vera gel in enhancing dermal injuries such as surgical wounds, frostbites, and skin infections (11).
Possible prevention of ulcers: The topical use of aloe vera has demonstrated its effectiveness in preventing ulcers due to the presence of mucopolysaccharides, amino acids, zinc, and water in it (12).
Relief from pain: The active ingredients in aloe vera such as anthraquinones, salicylic acid, carotenoids, terpenes, and phytosterols are known for their anti-inflammatory properties (12). On topical application, aloe vera penetrates the skin and helps in reducing pain caused by injuries (8). Aloe vera creams are recommended for relief from pain caused by mild sunburn (13).
Aloe vera has several other benefits beyond those mentioned above. However, there could be some possible side-effects too.
Possible Side-Effects Of Aloe Vera In Babies
Natural does not necessarily equate to "safe." The major side-effect is the risk of allergic reactions (14)
The topical and oral use of aloe gel can cause allergic reactions to those who are allergic to other plants in the lily family, such as onion and tulips. This type of allergic reaction is known as cross-reactivity.
The probable signs and symptoms to watch are redness, burning sensation, skin irritation, hives, cramping, and diarrhea, and rarely dermatitis.
If your baby has any existing allergies, then consult a pediatrician before using aloe vera.
Things To Remember While Using Aloe Vera For Babies
Take the following precautions while using aloe vera for babies.
Purgative effects: Oral consumption of aloe vera juice has shown purgative (laxative) effects to the presence of a compound called aloin. Hence, never use aloe vera juice for your baby orally, unless done under pediatric guidance.
Aloe vera gel for face: Aloe vera gel application on the face must be avoided since it might cause accidental ingestion, which may lead to abdominal cramps and diarrhea. Freshly extracted aloe vera juice could also be bitter and thus distasteful.
Buy organic: Purchase commercial aloe vera products only from trusted sources. Also, prefer organic aloe vera products that have detailed information about ingredients and provide an expiry or "use by" date.
Patch test to check allergy: Try the gel on a small part of the skin, like the one under the feet, before using it for the first time on the body. A patch test helps one know about any allergies. If there are no signs of allergy, you can start using it.
How To Prepare Aloe Vera Gel For Babies?
Aloe vera is often available commercially in various forms like powder, gel, juice, and capsules. These products cannot be used for babies without pediatric guidance since the FDA does not regulate them. However, some parents prefer making gel at home. Here is how you can make aloe vera gel.
Pluck a leaf from aloe vera plant and wash it with lukewarm water.
Pat dry the leaf and slit it from the middle to expose the white gel.
Leave the leaf on a flat surface undisturbed until the bitter yellow juice from the corners of the leaves flows away.
Once the yellow juice or latex is drained, scoop out the aloe gel using a blunt knife or spoon.
Store the gel in an air-tight glass container. You can use the gel directly on the skin or in combination with other ingredients.
Frequently Asked Questions
1. Can I use aloe vera for baby acne?
Baby acne is generally a self-limiting condition but can cause itching. Aloe vera has anti-acne effects, but be careful while using it on the face since the skin is delicate (15), but be careful while using it on the face since the skin is delicate. Also, there is a risk of the baby ingesting the gel.
2. Is aloe vera good for diaper rash?
The topical application of aloe vera is found to be effective against diaper rashes in babies (16). You can apply the gel on other rashes such as heat rash as well. However, before trying any home remedy, consult a pediatrician to ensure safety.
The application of aloe vera for babies is considered safe and beneficial. However, it is not recommended for oral consumption as there is no scientific backing. Aloe vera is a great way to retain moisture on the skin and bring a glow to the baby's face. It has antioxidant properties and is well-known for its hair care benefits. Moreover, it can relieve body pains due to its anti-inflammatory properties. But before you decide to go ahead with its use, consult your doctor to ensure the quantity that is safe to be applied.
References:
MomJunction's articles are written after analyzing the research works of expert authors and institutions. Our references consist of resources established by authorities in their respective fields. You can learn more about the authenticity of the information we present in our
editorial policy
.
1. Amar Surjushe
et al.
,
Aloe Vera: A Short Review
; National Centre for Biotechnology Information
2. Neha Gupta
et al.
,
Aloe-Vera: A Nature's Gift to Children
; National Centre for Biotechnology Information
3.
Aloe Vera
; National Institute of Environmental Health Sciences
4.
Aloe Vera
; IARC Monographs
5. Marzanna Hes
et al.
,
Aloe vera (L.) Webb.: Natural Sources of Antioxidants – A Review
; National Center For Biotechnology Information
6.
Aloe Vera
; National Center for Complementary and Integrative Health
7.
Evaluation of the Nutritional and Metabolic Effects of Aloe vera
; National Center For Biotechnology Information
8. K. P. Sampath Kumar,
Aloe vera : A Potential Herb and its Medicinal Importance
; Journal of Chemical and Pharmaceutical Research
9. M. Semalty et al.,
In vivo Hair Growth Activity of Herbal Formulations
; Asian Science Citation Index
10. R. J. Sydidkis
et al.
,
Inactivation of Enveloped Viruses by Anthraquinones Extracted from Plants
; Antimicrobial Agents and Chemotherapy
11. R Maenthaisong
et al.
,
The efficacy of aloe vera used for burn wound healing: a systematic review
; National Center For Biotechnology Information
12. Davood Hekmatpou
et al.
,
The Effect of Aloe Vera Clinical Trials on Prevention and Healing of Skin Wound: A Systematic Review
; National Center For Biotechnology Information
13. Oryan A
et al.
,
Topical Application of Aloe vera Accelerated Wound Healing, Modeling, and Remodeling: An Experimental Study.
; National Center For Biotechnology Information
14.
Aloe vera and the skin
; Dermnet NZ.
15. Hamid Nasri
et al.
,
Medicinal Plants for the Treatment of Acne Vulgaris: A Review of Recent Evidences
; National Center For Biotechnology Information
16. Yunes Panahi
et al.
,
A Randomized Comparative Trial on the Therapeutic Efficacy of Topical Aloe vera and Calendula officinalis on Diaper Dermatitis in Children
; National Center For Biotechnology Information
The following two tabs change content below.

Swati Patwal is a clinical nutritionist, a Certified Diabetes Educator (CDE) and a toddler mom with over eight years of experience in diverse fields of nutrition. She started her career as a CSR project coordinator for a healthy eating and active lifestyle project catering to school children. Then she worked as a nutrition faculty and clinical nutrition coach in different...
more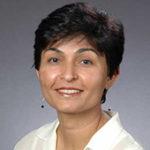 Jyoti Benjamin
(MS, RD, CSO, FAND, CD)
Jyoti Benjamin has 25 years of experience as a clinical dietitian and currently works in Seattle. She focuses on teaching people the value of good nutrition and helping them lead healthy lives by natural means. Benjamin has a masters in Foods and Nutrition, and has been a longtime member and Fellow of AND (Academy of Nutrition and Dietetics) and the...
more