Dates form an important part of dietary supplements in everyday routine, other than fruits and nuts. These delicious fruits come packed with energy boosters like vitamins and minerals that are vital for your little one's growth and development. Ripened dates are full of simple sugars like fructose and dextrose that boost instant energy into your baby's body.
As a new mother, you may have questions about feeding dates to your baby. We are here to help you with information on the benefits of dates for babies and some factors to follow while using them as a part of your baby's diet.
[ Read: Raisins For Babies ]
Goodness Of Dates For Baby:
Dates are certified as 'heart healthy foods' by the American Heart Association because of their low cholesterol and saturated fat content. They contain nutrients that are essential for your little one's healthy growth and development.
100 grams of ripe dates offer the following nutritional value:
Folate – 1.5Ug
Niacin – 1.6 mg
Pantothenic Acid – 0.8 mg
Pyridoxine – 0.24 mg
Riboflavin – 0.06mg
Thiamin – 0.05 mg
Vitamin A – 149 IU
Vitamin K – 2.7 Ug
Iron – 0.90 mg
Magnesium – 54mg
Phosphorus – 62 mg
Zinc – 0.44 mg
Beta Carotene – 89 Ug
Lutein Zeaxanthin – 23 Ug
[ Read: Kiwi For Babies ]
And likewise, one whole date offers the following nutritional value to your baby:
Calories – 66, fiber – 1.6 grams, Iron – 0.22 mg, Calcium – 15 mg, Potassium – 167 mg and trace amounts of niacin, vitamin A and folate.
Sulphates are often used in dates and other dry fruits to prevent mold formation and increase the shelf life. But those with asthma or allergy to sulphates can avoid such sulphate laden dates altogether. If your baby has been diagnosed with asthma, confirm from your pediatrician about the safety of dates for your child.
When Can You Introduce Dates To Your Baby?
When your baby turns six months or over six months, that is when you start giving solid or semi-solid foods. Do not give dates in the beginning when your baby just starts solid foods. Induct dates in smaller portions at the beginning to understand how your little one takes in a new delight. They are to be introduced one at a time along with other fruits slowly.
Do not choose dehydrated dates since they will be difficult for your baby to chew in the initial stages. She needs to know how to chew gum food, and it takes time.
Health Benefits Of Dates For Babies:
Three-course meal plans and milk do not provide all the essential nutrition. Your baby will need extra supplements such as Dates, which help in providing energy. Some of the benefits of dates are as follows:
1. Fights Intestinal Disorders:
Dates are useful remedies for intestinal problems. They fight with the parasitic organisms and helps to establish friendly bacterial colonies in the intestine.
2. Protects Liver:
The liver is easily prone to bacterial and viral infections in children. Here is the reason you will notice your child get easily affected with common liver conditions like jaundice, hepatitis and typhoid. Studies reveal that dates have liver protecting properties and, therefore, including them in your baby's diet will help.
3. Treats Gastric Ulcers:
Dates along with the regular treatment can reduce acidity and gastric ulcers. But you should make sure to check with your child's pediatrician whether you can add dates to your baby's diet.
4. For Strong Teeth:
You can give full ripe dates to your teething babies for stronger dental development. By chewing dates, the teeth and gums receive adequate exercise and can develop stronger and quicker.
[ Read: Signs Of Baby Teething ]
5. Provides Extra Nourishment During Fevers:
Infuse dates in milk and give to your baby when she is suffering from fever, cough and smallpox. This infusion that is rich in nutrients helps in speedy recovery.
6. Cures Dysentery:
Children can also suffer from dysentery that is a bacterial infection in the large intestine. Dates help in controlling this condition.
7. Relieves Constipation:
Dates fight constipation that is a common complaint among babies. The dietary fiber content helps to add bulk to the stools and, therefore, results in smooth bowel movements,
8. Improves Vision:
The high vitamin A content in ripe dates enhances your little one's vision, thus providing a healthy eye sight.
[ Read: Honey For Babies ]
9. Boosts Immune System:
The antioxidants and free radicals present in dates help fight many infections, upgrading your baby's immune system on an everyday basis.
10. Improves Hemoglobin:
The rich iron content in dates increases the hemoglobin count in your baby's red blood cells, ensuring healthy growth and no anemia.
11. Improves Weight:
Dates help in weight gain, so if your baby needs to reach an optimum weight, allow her to eat dates.
[ Read: Baby Boy Growth Chart ]
12. Boosts Energy:
Dates are great energy boosters as they contain natural sugars like sucrose, glucose and fructose.
Precautions To Be Taken While Giving Dates To Babies:
Babies have a fragile digestive system, and it is certain that you may not be completely aware of food sources like nuts and raisins. The following simple precautions will help you in understanding some pointers while adding dates to your baby's diet:
Avoid introducing dates to your child's diet soon after he is ready for solid foods. Dates are hard textured, and you cannot expect your baby to chew on them so early on. Even though certain dehydrated varieties of dates are available in the market, it may be a bit too early if your baby is yet to start chewing. Always give dates cut into the size of a raisin to avoid any choking risk.
If your baby has started walking, make sure he doesn't run while chewing dates to avoid choking.
Also, give full ripe dates with sweet pulp to your little one. Unripe dates contain tannins, which may cause stomach related allergies.
Steamed dates are excellent choices when compared to raw or boiled ones.
Raw dates can be given after your baby grows older and has awareness about eating various food groups.
[ Read: Strawberry For Babies ]
How To Add Dates To Your Baby's Diet?
There are many creative ways of adding dates to your baby's diet. Here are a few ideas that help you to start off:
Sprinkle few chopped dates over the oatmeal
You can bake them into muffins
Top plain yogurt with chopped dates
Add dates to milk for a yummy milkshake
Dates are sticky and, therefore, tend to stick to your little one's teeth. It leads to bacteria that produce acid and cause tooth decay. Make sure you clean your baby's teeth, or you can give her water to drink.
Always consult your pediatricians if you have any questions about feeding dates to your child. He will be able to suggest what's best for your little one. How and when did you introduce dates for baby? Share your views by commenting below.
Recommended Articles:
The following two tabs change content below.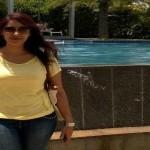 Latest posts by Deepa Balasubramanian (see all)