Childbirth is one of the crucial stages of pregnancy, and effective guidance is of utmost importance during this period.
Ideally, expectant moms want to be relaxed and comfortable while attempting to deliver their babies. For them music can act as a soothing anecdote and can promote relaxation and reduce stress during this essential moment. Here is a bit more about it.
Is Music Effective During Labor?

A lot of new approaches and techniques have come up in the recent years, which are thought to be helpful for women giving birth. These are developed with the aim of getting you relaxed and in tune with your body, which in turn, makes labor and birth easy for you.
Music For Childbirth Labor:
Music is something we all reach out to once in a while, whether it is to beat boredom or to relax oneself after a long tiring day.
It has been found that music could actually be helpful for women in labor. This is because we don't just listen to music. We connect with it, feel it!
Music is thought to stimulate parts of our mind that are involved with rewarding experiences, which in turn, act as a natural pain reliever.
Music is also thought to be effective as an anxiety-reducing therapy, which can help women reduce their stress levels during pregnancy and be more at ease.
[ Read: How To Induce Labor ]
The Benefits Of Good Music For Labor:
Music during labor is considered helpful for a variety of reasons. Labor can be a long, tiresome journey, and listening to some calm music can help distract you, and provide you some comfort.
Familiar music can also help you feel more in control of yourself during the childbirth process, especially if you're a first time mom.
Music can encourage you to move, which can in turn, speed up your delivery.
Relaxing to the tunes of your favorite music or songs can help reduce pain sensation, and may also reduce anxiety and stress.
[ Read: How To Avoid Premature Delivery ]
How To Use Music During Labor?
It is a great idea to use music to stay motivated and relaxed during the process childbirth. Here are a few tips to help you get started.
a. Choosing A Music List:
You may find a lot of ready made 'labor' playlists on the internet, but your personal choice is the best for you.
Everyone has their own set of songs they love, so it is best to stick to the ones you find comfort in.
Create a playlist of your favourite songs and keep multiple copies of the CD in your house.
Choose from those that bring a smile on your face and get you calm and relaxed.
[ Read: Exercise To Induce Labor ]
b. During The Delivery:
It is a great idea to listen to the music from the playlist you've created some time before you get into labor. This will help you get accustomed to it easier.
If you're choosing to give birth in a hospital setting, talk to your doctor about using the music you've decided on.
This will also help virtually block all those extra noises of any equipment, conversations around you that may get you distracted or probably stressed during your labor.
You can choose to get a pair of headphones for yourself, and connect them to your music player to listen to the songs during your labor.
Using music as a natural pain relieving process during labor can be beneficial since it is not associated with the risk of any side effects whatsoever.
Let us know if you did use music during your labor, and if it helped you!
Recommended Articles:
The following two tabs change content below.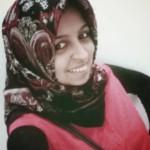 Latest posts by Enozia Vakil (see all)