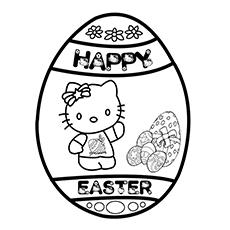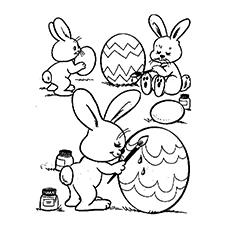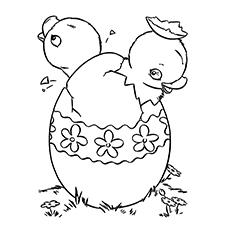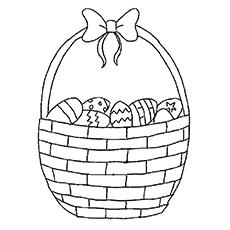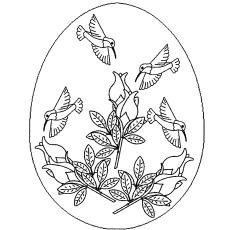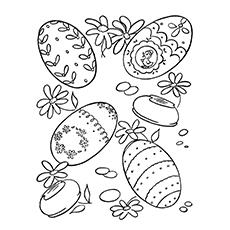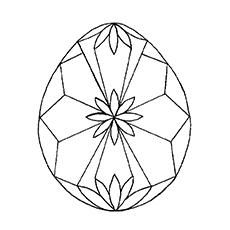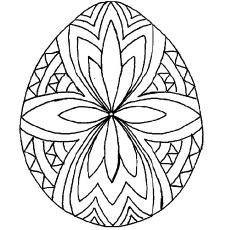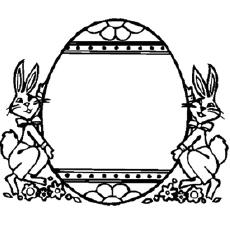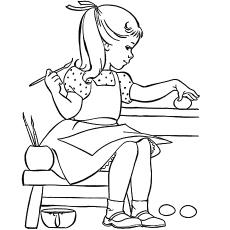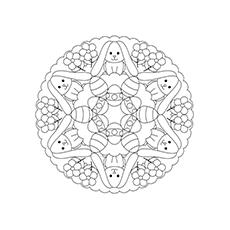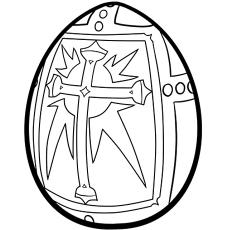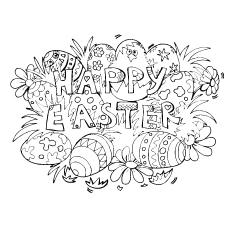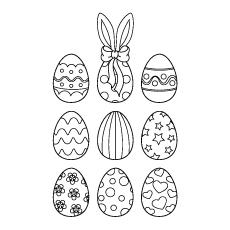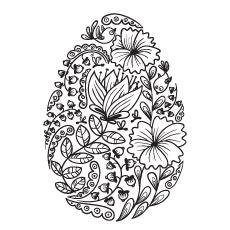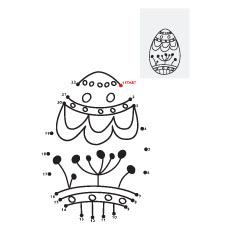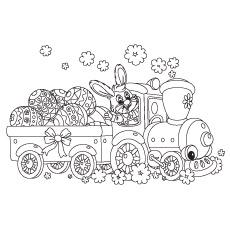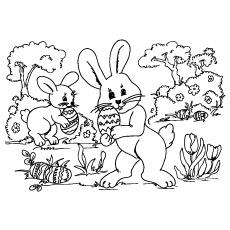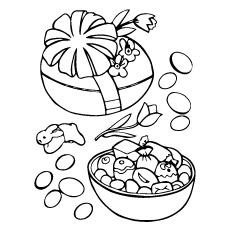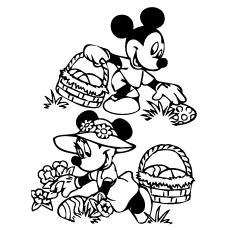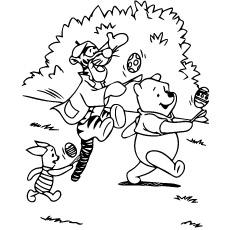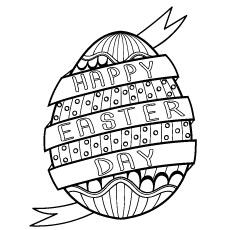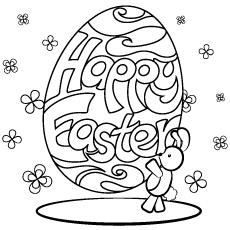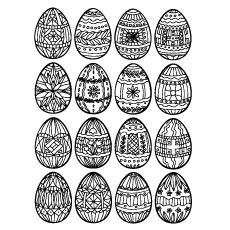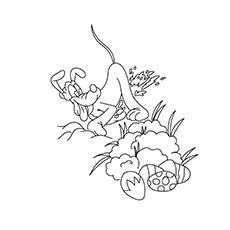 Recommended Articles:
Easter is the oldest and most important festival in the Christian calendar. It is a festival celebrating the resurrection of Jesus Christ three days after his death on the cross. It symbolizes the nature of life, hope and rebirth.
Easter is the time when you get together with your families, share meals and enjoy loads of chocolate eggs. The kids spend most of their time painting eggs, going egg hunting and decorating their Easter basket with eggs.
All About The Easter Egg
Easter symbols are not modern day creations. They stem from old customs established before the celebration of Easter. One of the most important symbols of Easter is the egg.
The egg is associated with the rebirth of spring.
The tradition of coloring and decorating eggs goes back to the middle Ages when bird eggs would be painted in bright colors to welcome the spring.
The tradition was then adopted by different countries.
Artificial eggs later replaced the bird eggs and now chocolate eggs are in vogue.
Plastic eggs filled with candies, jelly beans and chocolates are also given.
Top 25 Easter Egg Coloring Pages For Preschool
The Easter coloring pages celebrate an important symbol of Easter, the Easter eggs. Here is a collection of 25 Easter eggs coloring pages in different designs and patterns. These free Easter egg coloring pages will help your kids develop skills like hand-eye coordination, picture comprehension and color concept.
1. Easter Egg Basket:
Here is a coloring image of a basket full of Easter eggs. All the eggs are painted nicely with different patterns. The basket is also decorated well.
How about cutting out this sheet and pasting pictures of flowers onto the basket? Don't you think it is a good idea?
Ask your child to review the different patterns he sees on the egg.
[ Read: Easter Basket Coloring Pages ]
2. Egg In Diamond Shape:
You can help your preschooler celebrate this joyous festival by adding color to this beautiful shaped Easter egg. This image features one big, diamond shaped egg.
The lines made on this egg diagram give it a beautiful crystal shape.
The center of the egg has a pretty flower motif. The same motif is made at the top and bottom as well.
3. Spiral And Floral:
This coloring page features an Easter egg done beautifully in floral and spiral pattern. The diagram is divided into horizontal portions for proper designing.
The egg has a nice floral border on the top and bottom. The rest of the egg is designed beautifully with a spiral pattern.
You can use your own set of pencils, crayons and even watercolor to paint this coloring sheet. Do not forget to praise your children for their masterpiece.
[ Read: Chota Bheem Coloring Pages ]
4. Chick In The Egg:
This is an extremely adorable coloring image showing two little chicks hatching from an Easter egg. The chicks look pleasantly surprised on seeing their new world.
The design on the egg is very pretty, and so are the chicks. They only need a little color to look beautiful.
Let your child color and print out this sheet to gift near and dear ones.
5. Simple Easter Egg Design:
This is a simple Easter egg design ideal for the preschoolers.
The egg is divided into four sections. The first and third part has zigzag lines and the second and fourth part have small polka dots. Overall, the design looks very appealing.
Let your child color the polka dots and zigzag line in different shades to make a colorful piece.
This coloring page is ideal for kids who have just started coloring and learning shapes.
6. Hello Kitty:
Here is an amazing coloring page of Easter egg for your kids to fill in. The egg has an image of Hello Kitty and "Happy Easter" printed on it.
Hello kitty is a Japanese bobtail cat with a red bow. She is one of the most popular cartoon characters of all time.
She is a bright and kind-hearted girl, who loves baking cookies.
She is found on a variety of products like T-shirts, school bags, pencil case and water bottle.
This coloring image is ideal for preparing Easter invitation cards.
[ Read: Mickey Mouse Coloring Pages ]
7. Mandala Easter Egg:
This Easter egg coloring page is perfect for nature lovers.
The coloring sheet features a mandala full of flowers, butterflies and floral printed Easter eggs. The natural design makes it look very soothing.
Mandala is a Sanskrit word that means circle in English. It has the ability to absorb stress and anxiety from the minds, leading to higher awareness and consciousness.
The diagram has a floral border, which makes it look even more beautiful. Print this gorgeous coloring sheet for your older kids to enjoy at Easter.
8. Easter Egg With Flowers:
Here is a beautiful Easter egg coloring page for your kids.
The egg looks very beautiful placed with flowers. This coloring sheet is ideal for decoration purpose.
Ask your child to color in the details to make this beautiful Easter egg stand out.
You can also narrate the significance of the Easter while coloring this sheet with your child.
9. Rabbits Painting Eggs In The Garden:
Celebrate Easter with this cute coloring page of little bunny and his friends decorating big Easter eggs. Why don't you ask your child to help these cute bunnies by coloring this sheet?
The eggs are placed in the garden and the bunnies are painting them with utmost dedication.
You can see the joy of Easter on their cute faces.
10. Pluto Hides His Easter Egg:
This awesome coloring sheet features Pluto, the pet dog of Mickey Mouse, hiding his share of Easter eggs.
Pluto has placed his eggs strategically near the grass so that they do not break while he is busy digging the ground.
Print and let your child paint this coloring page to feel the spirit of Easter.
[ Read: Angry Birds Coloring Pages ]
11. Easter Egg Banner:
Spread Easter happiness and smiles with this coloring page. This sheet is perfect for creating Easter greeting cards. The coloring image features a huge egg wrapped in the form of a gift.
Let your child paint and print these sheets to present to friends and relatives. The coloring image will definitely bring a smile on the receiver's face.
Your child can also decorate the sheet with glitters and stickers to add some glitz and glamour.
12. Cute Little Rabbit:
The Easter Bunny is a legendary gift giving character of the Easter festival. Here is a coloring image of a trendy rabbit surrounded by tall grasses and flowers.
This cute little bunny has hopped all day, delivering beautiful Easter eggs to her friends and loved ones.
She is carrying a cute basket containing Easter eggs for her friends. All the eggs in her basket are of different designs.
This cute rabbit is wearing a stylish frock and has decorated her head with a bow hair band. Make sure your child colors both the hair band and dress in the same color.
13. Simple And Elegant:
Here is a coloring page that your young kids will love coloring. This coloring page features a diagonally placed Easter egg with horizontal lines.
Let your child color the horizontal bands in different shades to make it look beautiful. Your child can also add simple patterns in these horizontal bands.
This coloring sheet is ideal for preschool kids. Hand the coloring sheet to your kids and let their imagination go wild.
[ Read: Disney Easter Coloring Pages ]
14. Egg With Candies:
This a coloring image of a huge egg with surprise gifts hidden in it.
The egg is first filled with delicious candies, as you can see in the other half of the coloring page and then decorated with ribbons and flowers.
The decoration is then completed by placing small Easter eggs and small bunny near it.
Surprise your kid with a similar gift this Easter.
15. Easter Bunny With Big Eggs:
Easter is known for its bright colors, so let your child crayons to use by filling colors in this coloring image. Here is an extremely cute bunny holding a big Easter egg.
It looks like he has just walked out of a farmyard, with a bow around his neck.
This sheet will be fun for the kids to color in. Your child can use the design on this egg to color his own Easter eggs.
16. Pooh, Tigger, Piglet With Easter Egg:
Pooh, Piglet and Tigger, the characters of "Winnie the Pooh" are busy playing games with their Easter Eggs. The only thing this image is lacking is a splash of color. So let your child paint in the brightest shades possible.
The trio looks extremely happy contesting each other in the race. We are sure your kids will also feel happy while coloring this sheet.
This coloring image is ideal for kids above 10 years.
[ Read: Easter Coloring Pages ]
17. Mickey And Minnie With Easter Egg Balloons:
Who does not know the cute couple? Mickey and Minnie are one of the most popular Disney couple.
This coloring image shows Mickey presenting balloons in Easter egg shape to his ladylove.
The balloons have polka dot patterns. It is also decorated with ribbons.
This coloring image will make a pretty design to cut out and stick up in the display.
18. Egg Hunting Bunnies:
Egg Hunting is a traditional activity of Easter. These two happy bunnies are having a blast on their egg hunt. Your child can make their egg hunt even better by filling colors in them.
This coloring page, boasting of trees, rabbits and Easter eggs, will make a great coloring page for your kids during their holidays.
Ask your children to count the eggs hidden in the grass while they color the sheet. This will be a fun activity for them.
19. Connect The Dots Easter Egg:
Connect the dots activity is ideal for preschool kids. Ask your kids to connect the dots as per numbers to reveal the hidden image.
When they have finished joining the dots, ask them to color this image in whichever way they want to.
When they are done coloring, decorate the sheet for Easter. This will encourage your kids to work more on these types of coloring sheets. Your kid will surely love two-in-one, game and coloring page.
[ Read: Egg Coloring Pages ]
20. Floral Easter Egg:
This is a pretty Easter egg feature bold floral pattern. The egg is designed beautifully with three different kinds of flowers.
The floral design gives this Easter egg a very refreshing look.
Let your child paint each flower in different shades. This will give it a beautiful look. You can also read aloud the Easter rhyme to your kids while they color the sheet.
21. Giant Easter Egg:
Is there a holiday more colorful than Easter? No! This coloring image features a huge egg with two Easter Bunnies on its either sides.
The bunnies are holding the egg tightly and carefully to prevent it from breaking.
The egg has a simple floral design on its ends, while the rest is left blank. You can also see some flowers lying near their feet. Let your child use his creativity to create his own design on the blank space.
22. Religious Easter Egg:
Here is a delightful coloring image of Easter egg featuring a huge cross. The egg has bold outlines and a very simple design.
The cross is a symbol of triumph of truth over falsehood and light over darkness. It is believed that through his death, burial and resurrection, Jesus paid the penalty for sins of his people.
Educate your child about Jesus Christ and explain his teaching, while he colors the sheet.
23. Geometric Pattern:
This is a very beautiful Easter Egg design for your child to color in vibrant shades. The pattern features huge geometrical flower petals. The rest of the space is filled with zigzag lines.
This delightful coloring page will appeal to kids of all ages.
Your child can fill each layer with different color combinations to make the Easter look egg more colorful and attractive.
24. Easter Eggs With Birds:
Here is an awesome Easter egg coloring page with flowers and chirping birds on it. The design features two pairs of birds and three pairs of flowers.
The ethereal combination of flowers and birds make this Easter egg full of nature.
Let your child color the flowers and birds in different colors and be as creative as possible.
25. Little Girl Painting Egg:
Celebrate Easter with this cute coloring page of a little girl decorating eggs. She looks very excited decorating eggs for her friends.
This coloring sheet will fill your house with the festive spirit.
Ask your child to color the eggs in vibrant shades to make it look colorful.
All these free printable easter egg coloring pages online are very much helpful in increasing your kids coloring skills. We hope your kids enjoy these Easter egg pictures to color.
DISCLAIMER: All images found here are believed to be in the "public domain". We do not intend to infringe any legitimate intellectual right, artistic rights or copyright. All of the images displayed are of unknown origin. If you are the rightful owner of any of the pictures/wallpapers posted here, and you do not want it to be displayed or if you require a suitable credit, then please contact us and we will immediately do whatever is needed either for the image to be removed or provide credit where it is due. All the content of this site are free of charge and therefore we do not gain any financial benefit from the display or downloads of any images/wallpaper.
The following two tabs change content below.