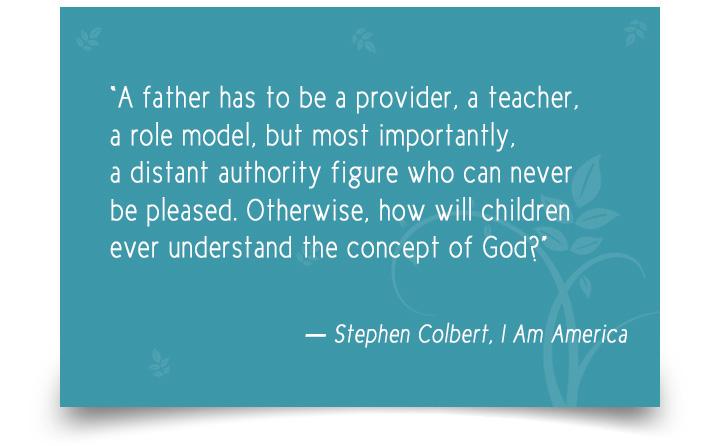 Parenting is not an easy task; it is a journey that evolves every day!
To help your child grow up into a good human being requires the joint effort of both you and your partner. Of course, the outside world plays an important role in developing your child's personality, but it is best nurtured at home.
As truly said by Anonymous – "The most important thing a father can do for his children is to love their mother, and the most important thing a mother can do for her children is to love their father".
100 Best Quotes On Parenting:
Here are some beautiful, motivating and inspiring quotes on parents love that talk about this wonderful experience.
These best parents quotes are from famous personalities – writers, rulers, scientists, famous actors and preachers who have experienced parenting. There are also some famous quotes about parenting and proverbs from around the world.
1. "Children are educated by what the grown-up is and not by his talk." –Carl Jung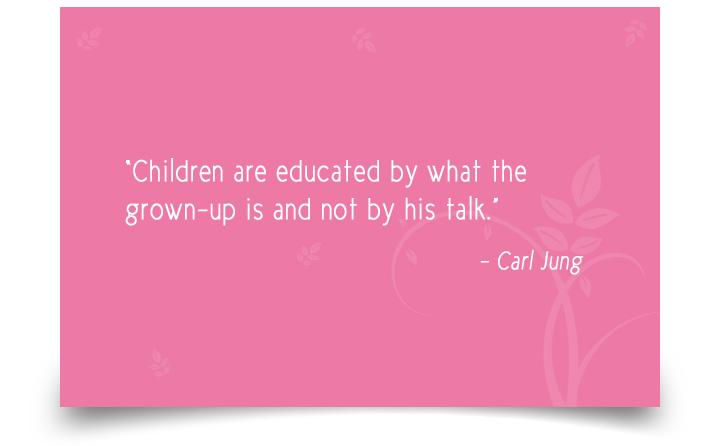 2. "If you have never been hated by your child, you have never been a parent." –Bette Davis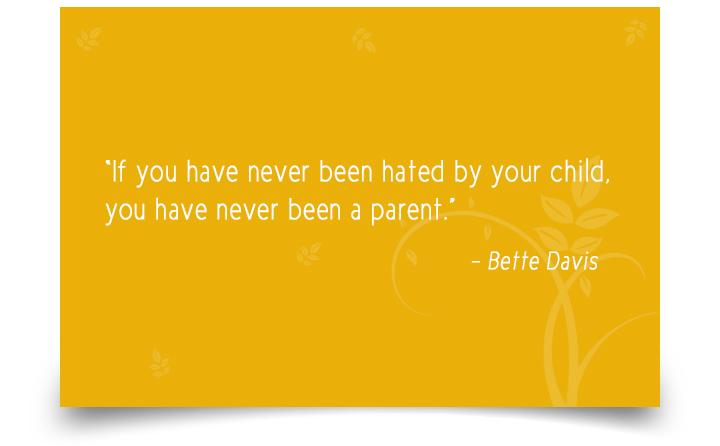 3. "Parents can only give good advice or put them on the right paths, but the final forming of a person's character lies in their own hands." –Anne Frank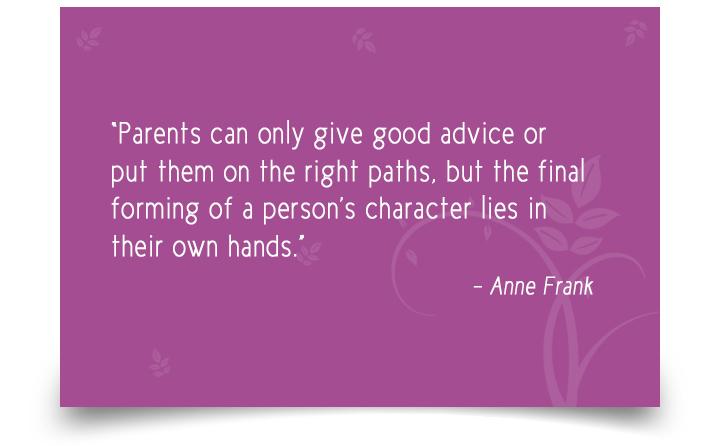 4. "A father has to be a provider, a teacher, a role model, but most importantly, a distant authority figure who can never be pleased. Otherwise, how will children ever understand the concept of God?" ― Stephen Colbert, I Am America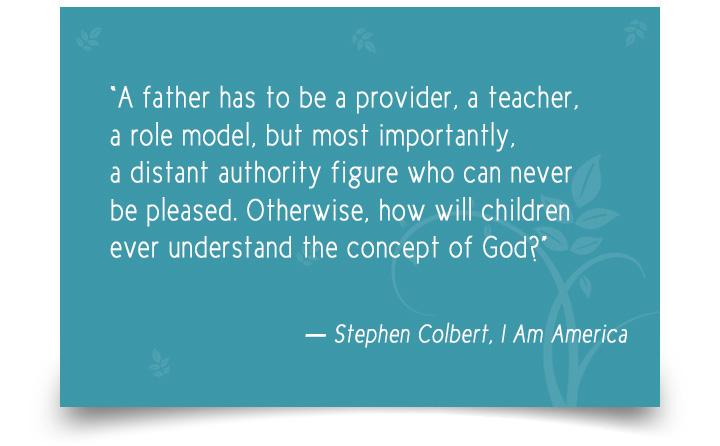 [ Read: Quotes On Mother ]
5. "It is easier to build strong children than to repair broken men." –Frederick Douglas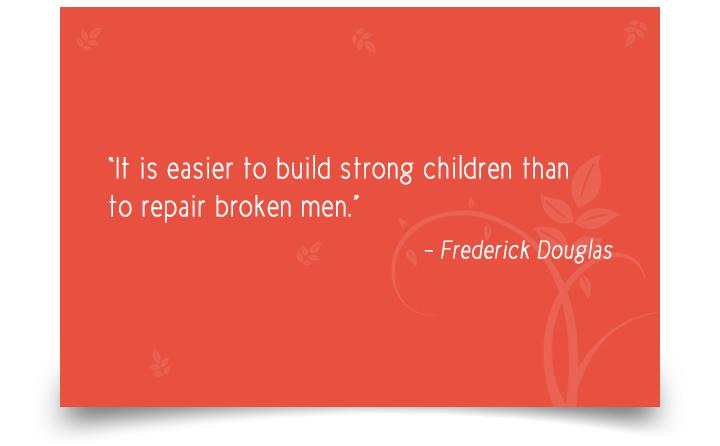 6. "The best way to make children good is to make them happy." –Oscar Wilde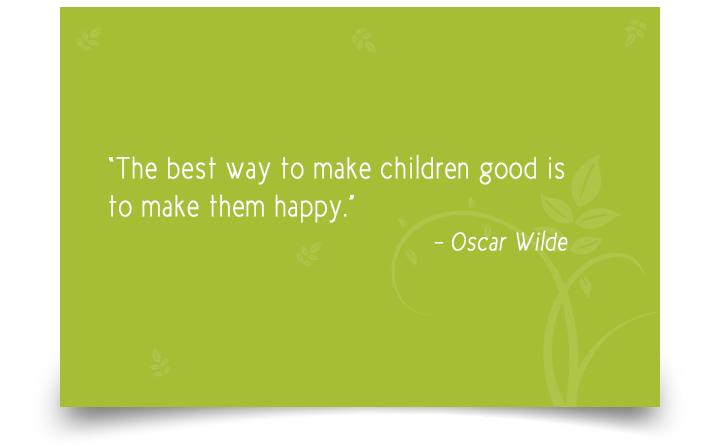 7. "When a man dies, if he can pass enthusiasm along to his children, he has left them an estate of incalculable value." –Thomas Edison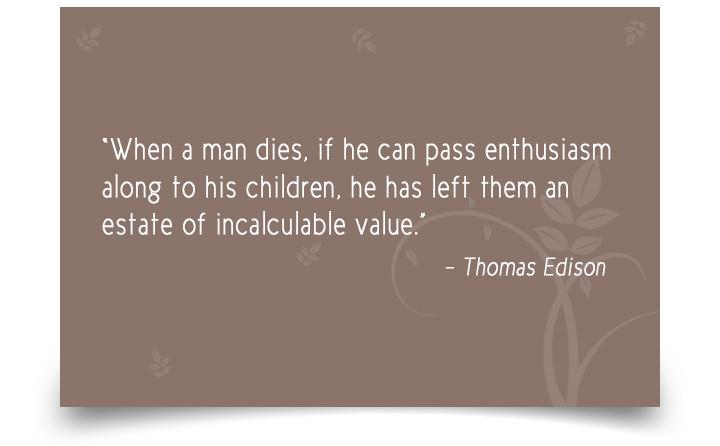 8. "It is time for parents to teach young people that in diversity there is beauty and there is strength." –Maya Angelou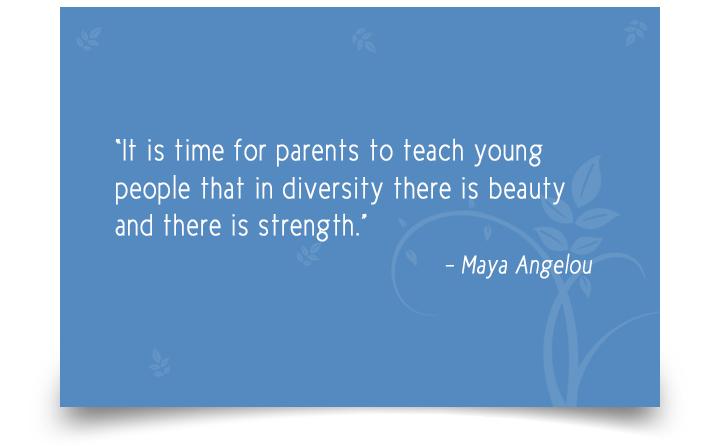 9. "Children are apt to live up to what you believe of them." –Lady Bird Johnson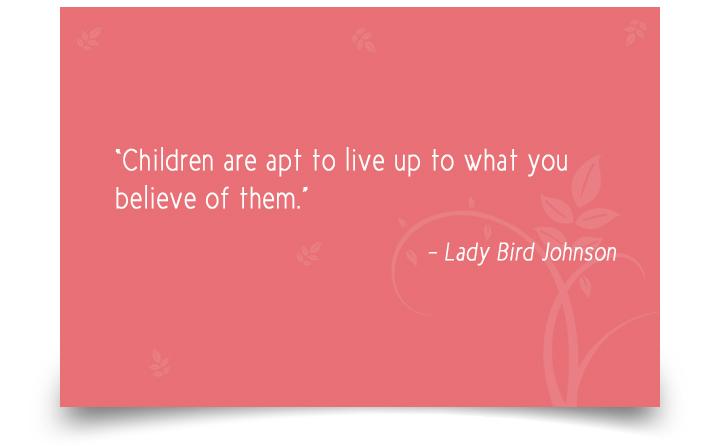 10. "Most things are good, and they are the strongest things; but there are evil things too, and you are not doing a child a favor by trying to shield him from reality. The important thing is to teach a child that good can always triumph over evil." –Walt Disney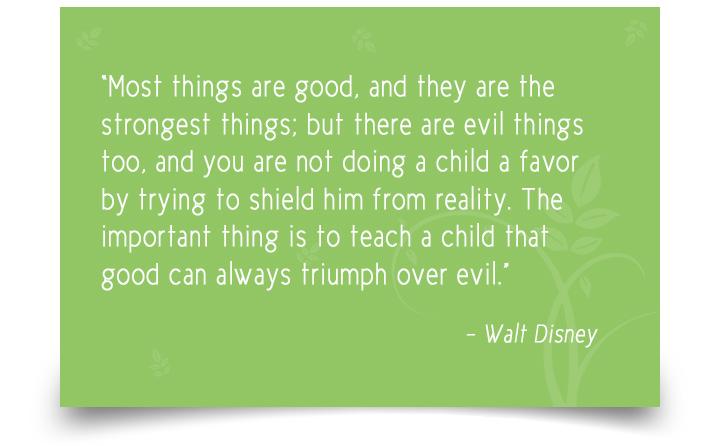 11. "Each day of our lives we make deposits in the memory bank of our children." – Charles R. Swindoll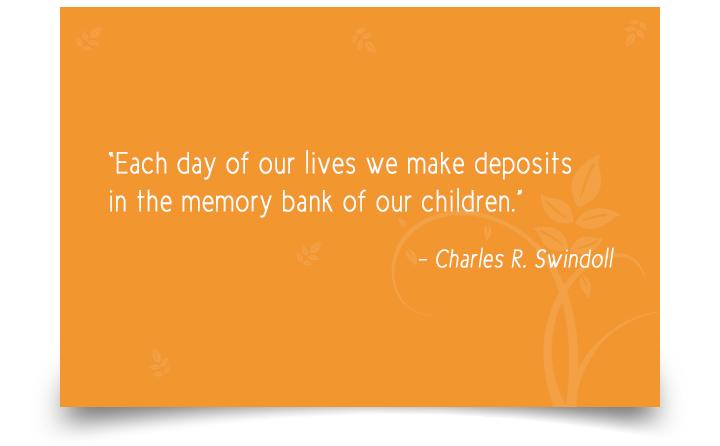 12. "A child who is allowed to be disrespectful to his parents will not have true respect for anyone." -Billy Graham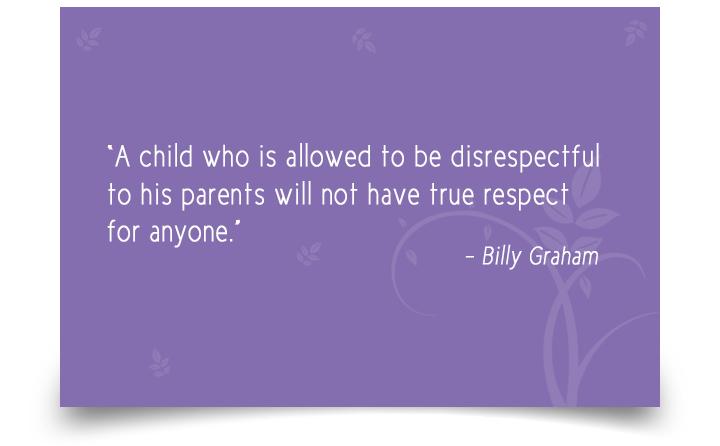 13. "There are only two lasting bequests we can hope to give our children. One of these is roots, the other, wings." -Johann Wolfgang von Goethe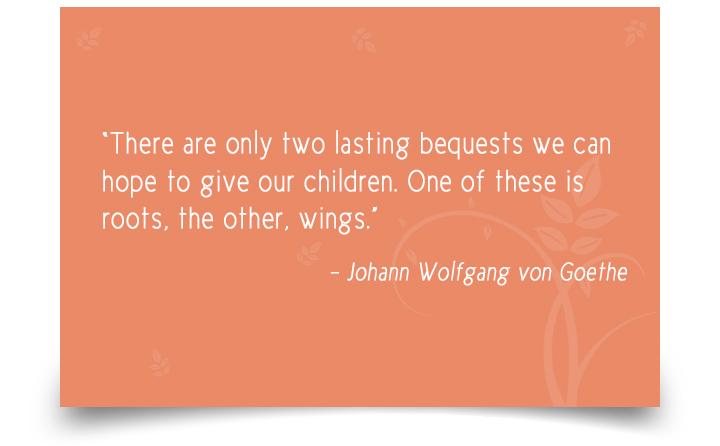 14. "I cannot think of any need in childhood as strong as the need for a father's protection." -Sigmund Freud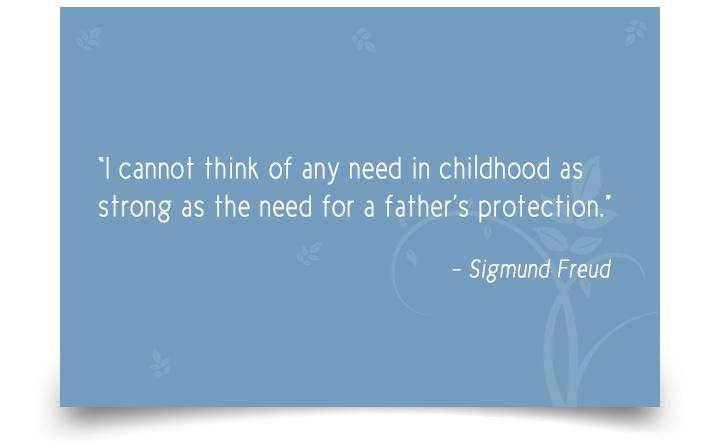 15. "To be a good father and mother requires that the parents defer many of their own needs and desires in favor of the needs of their children. As a consequence of this sacrifice, conscientious parents develop a nobility of character and learn to put into practice the selfless truths taught by the Savior Himself." -James E. Faust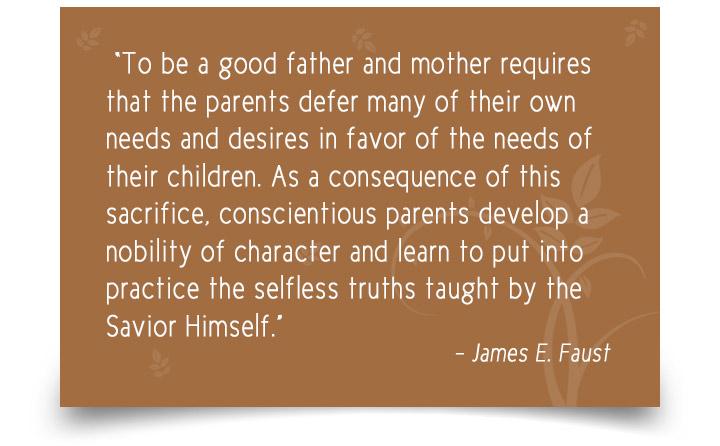 16. "We never know the love of a parent till we become parents ourselves." -Henry Ward Beecher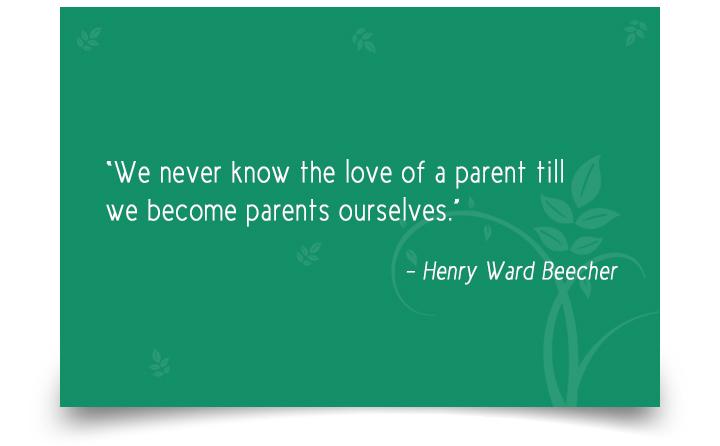 17. "A baby is born with a need to be loved – and never outgrows it." -Frank A. Clark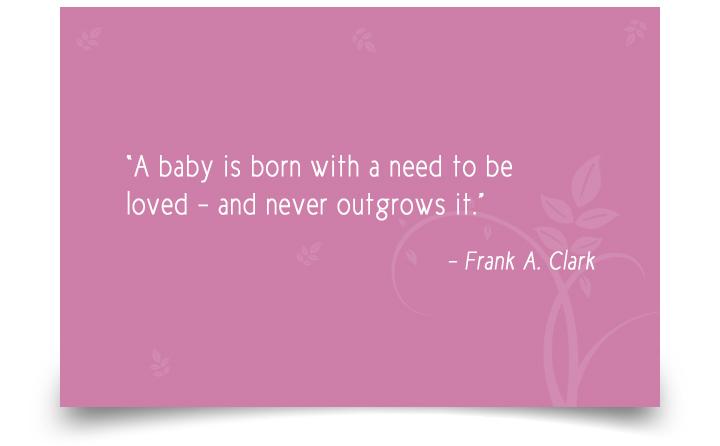 18. "When you hold your baby in your arms the first time, and you think of all the things you can say and do to influence him, it's a tremendous responsibility. What you do with him can influence not only him, but everyone he meets and not for a day or a month or a year but for time and eternity." -Rose Kennedy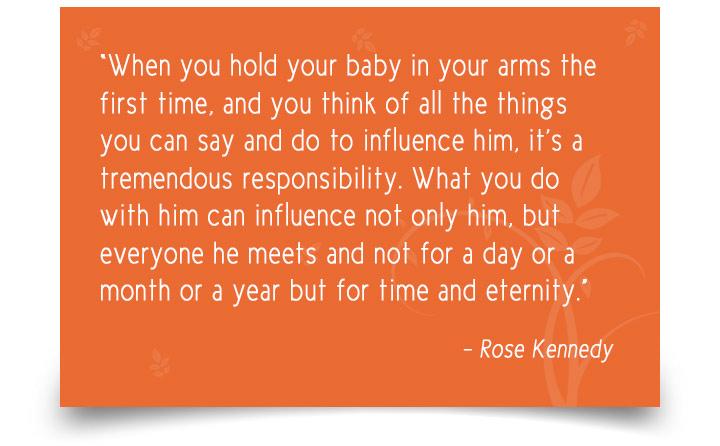 19. "Even as kids reach adolescence, they need more than ever for us to watch over them. Adolescence is not about letting go. It's about hanging on during a very bumpy ride." -Ron Taffel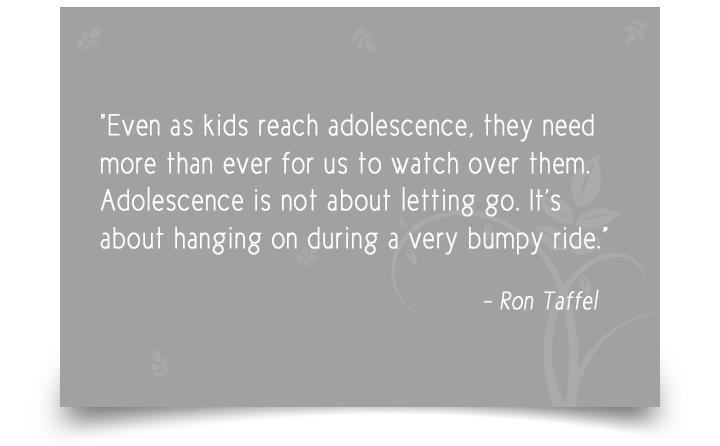 [ Read: Quotes About Pregnancy ]
20. "Don't worry that children never listen to you; worry that they are always watching you." -Robert Fulghum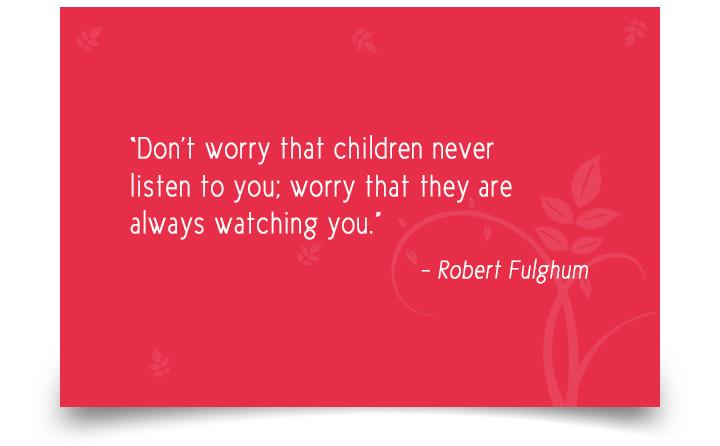 21. "Let parents bequeath to their children not riches, but the spirit of reverence." -Plato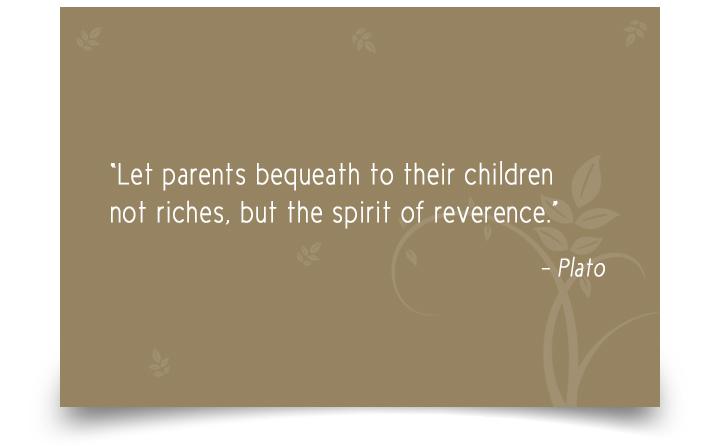 22. "You can learn many things from children. How much patience you have, for instance." -Franklin P. Jones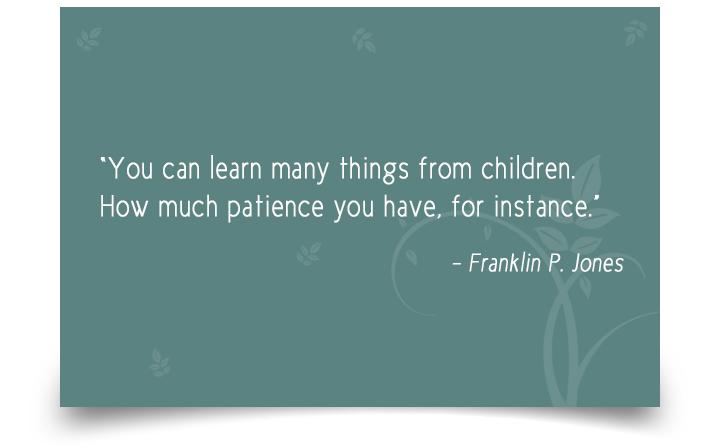 23. "A new father quickly learns that his child invariably comes to the bathroom at precisely the times when he's in there, as if he needed company. The only way for this father to be certain of bathroom privacy is to shave at the gas station." -Bill Cosby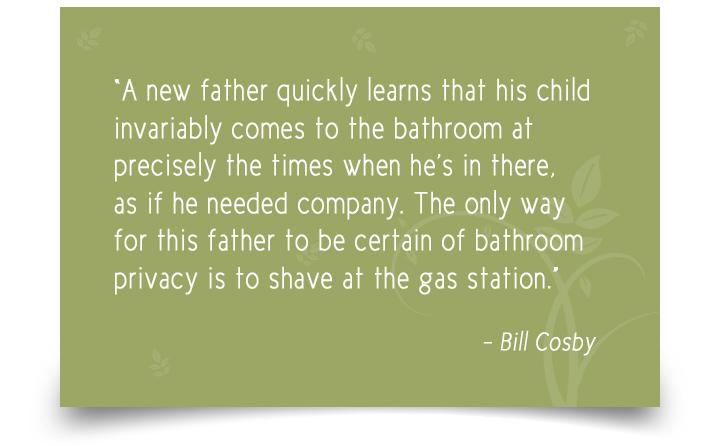 24. "My children are the reason I laugh, smile and want to get up every morning." -Gena Lee Nolin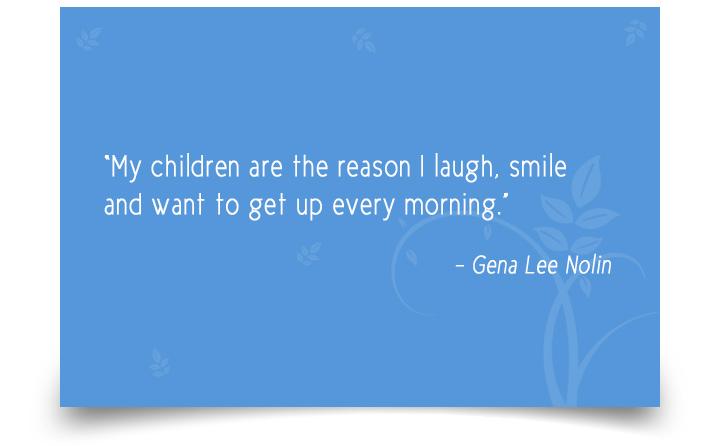 25. "Loving a child doesn't mean giving in to all his whims; to love him is to bring out the best in him, to teach him to love what is difficult." -Nadia Boulanger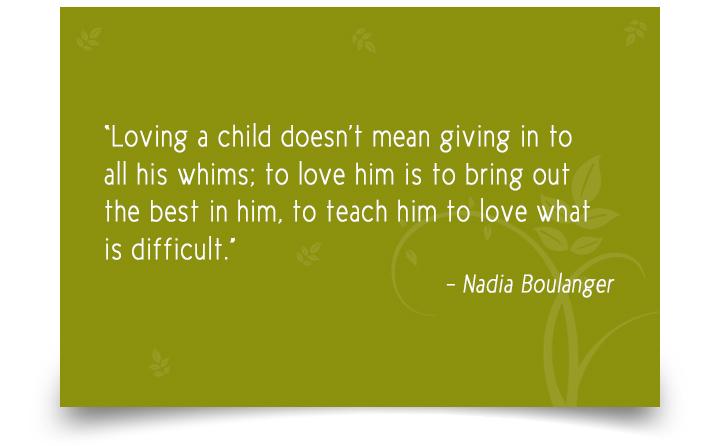 26. "Nothing you do for children is ever wasted. They seem not to notice us, hovering, averting our eyes, and they seldom offer thanks, but what we do for them is never wasted." -Garrison Keillor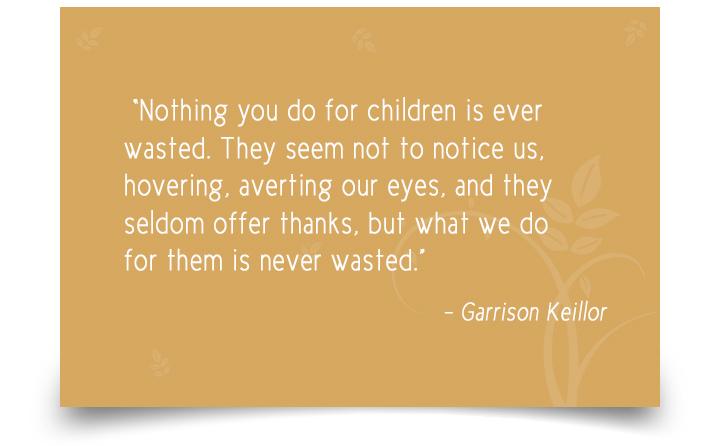 27. "Childhood obesity is best tackled at home through improved parental involvement, increased physical exercise, better diet and restraint from eating." -Bob Filner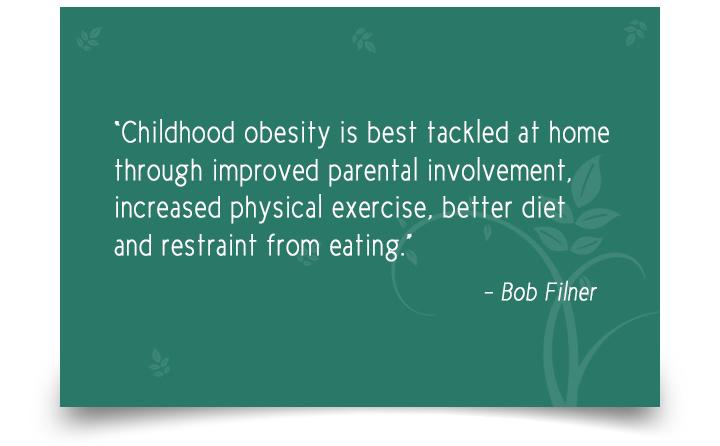 28. "We are apt to forget that children watch examples better than they listen to preaching." -Roy L. Smith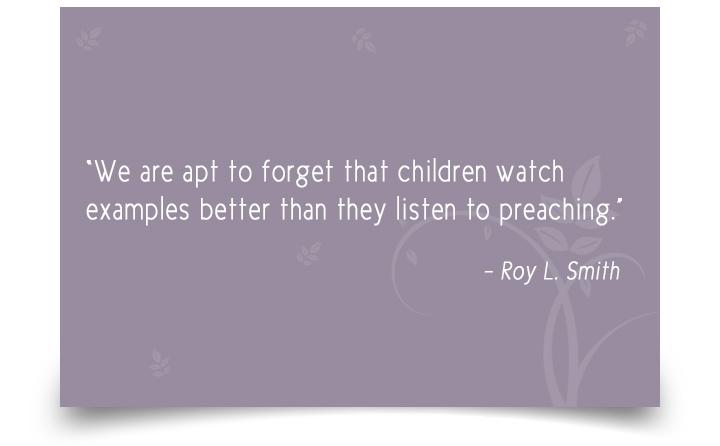 29. "Mothers all want their sons to grow up to be president, but they don't want them to become politicians in the process." -John F. Kennedy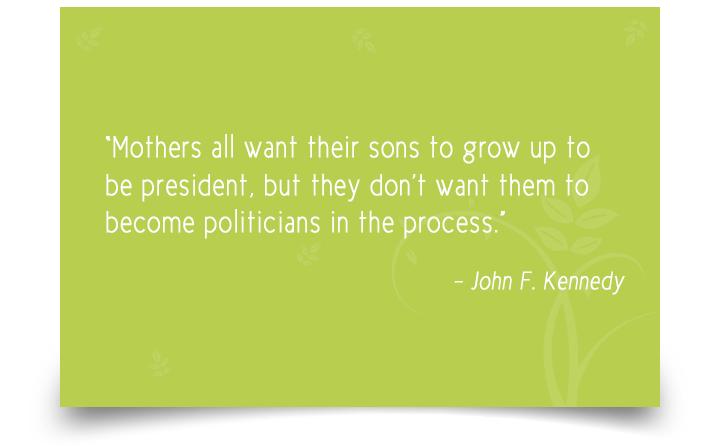 30. "Children are not casual guests in our home. They have been loaned to us temporarily for the purpose of loving them and instilling a foundation of values on which their future lives will be built." -James Dobson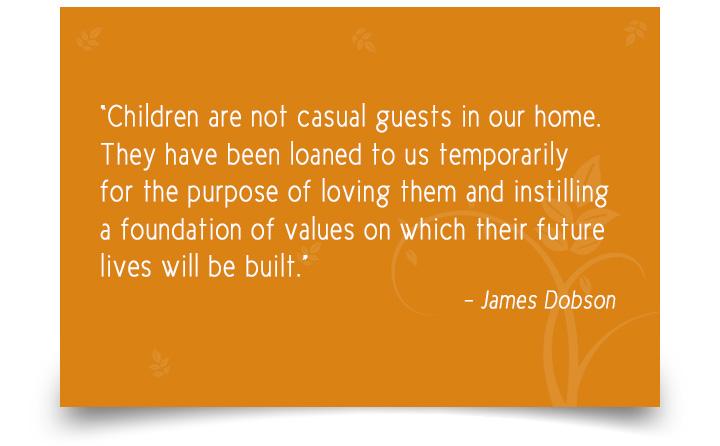 31. "Hugs can do great amounts of good – especially for children." -Princess Diana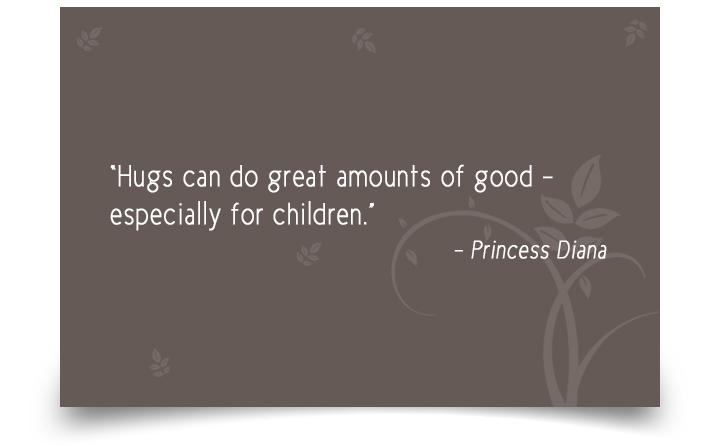 32. "Children are our second chance to have a great parent-child relationship." -Laura Schlessinger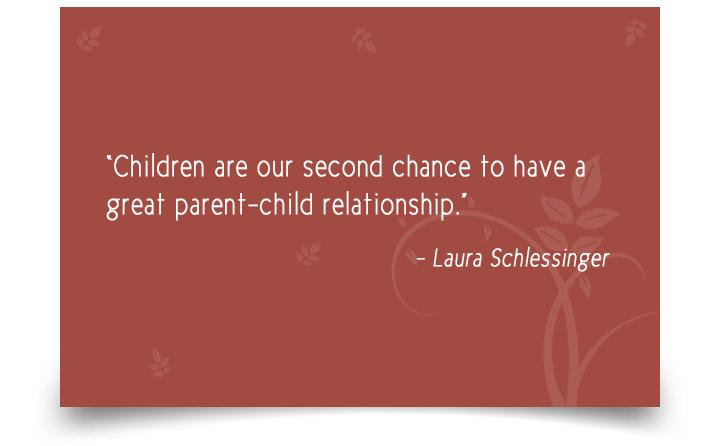 33. "I've said it before, but it's absolutely true: My mother gave me my drive, but my father gave me my dreams. Thanks to him, I could see a future." -Liza Minnelli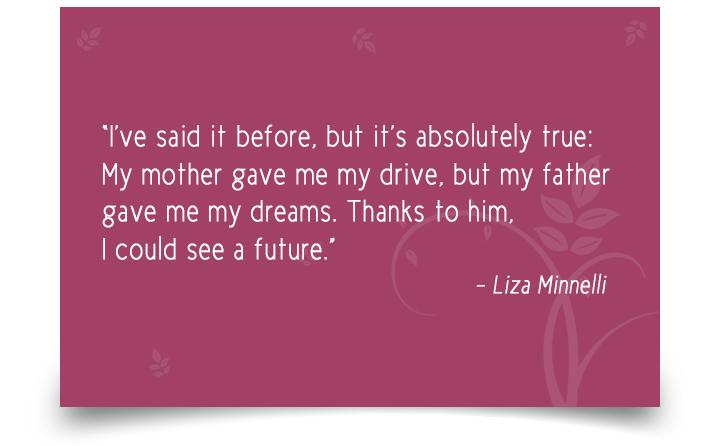 34. "The child supplies the power but the parents have to do the steering." -Benjamin Spock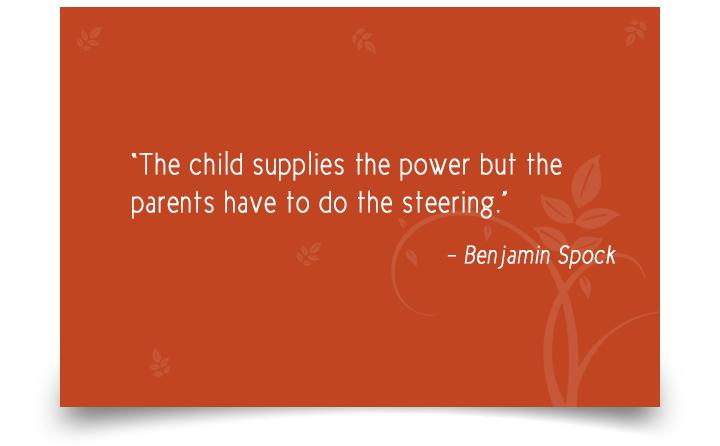 35. "If you bungle raising your children, I don't think whatever else you do matters very much." -Jackie Kennedy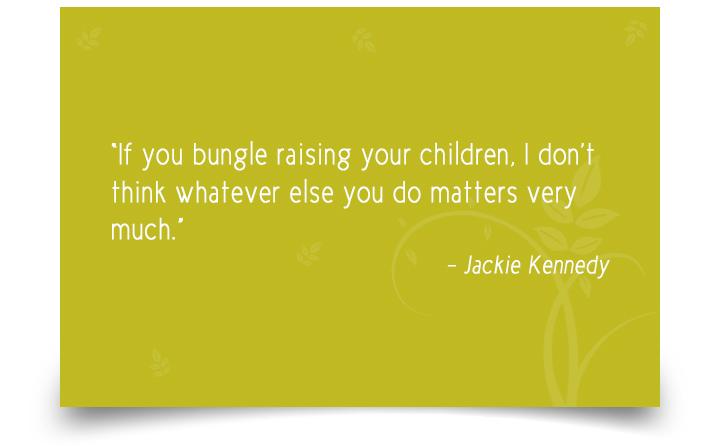 36. "Your children need your presence more than your presents." – Jesse Jackson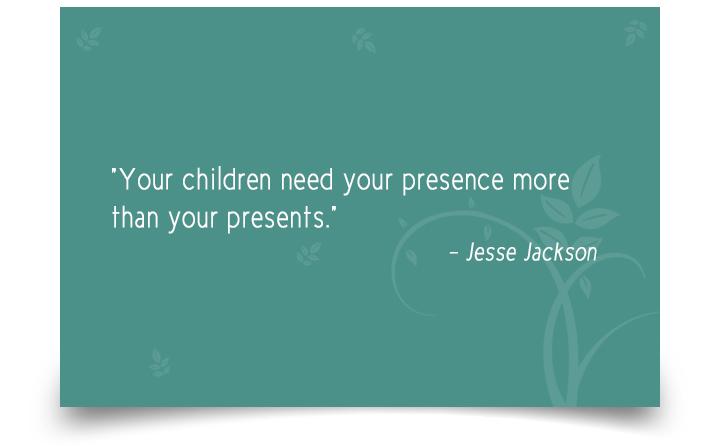 37. "Becoming a father, I think it inevitably changes your perspective of life. I don't get nearly enough sleep. And the simplest things in life are completely satisfying. I find you don't have to do as much, like you don't go on as many outings." -Hugh Jackman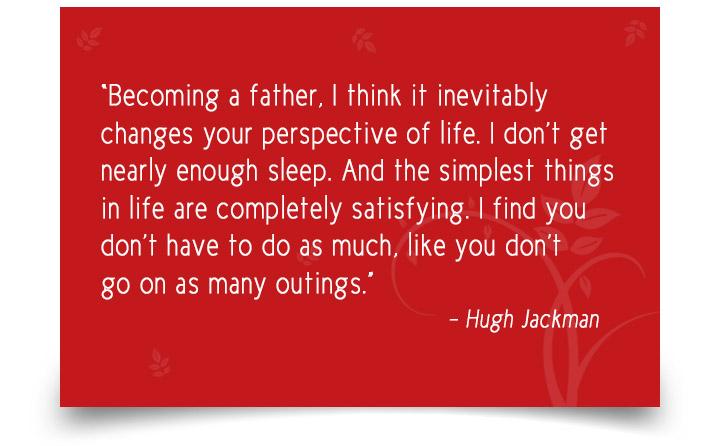 38. "What good mothers and fathers instinctively feel like doing for their babies is usually best after all." -Benjamin Spock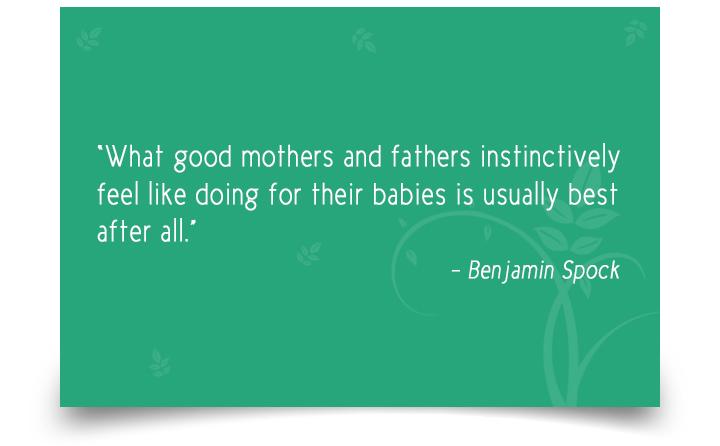 39. "Mothers – especially single mothers – are heroic in their efforts to raise our nation's children, but men must also take responsibility for their children and recognize the impact they have on their families' well-being." -Evan Bayh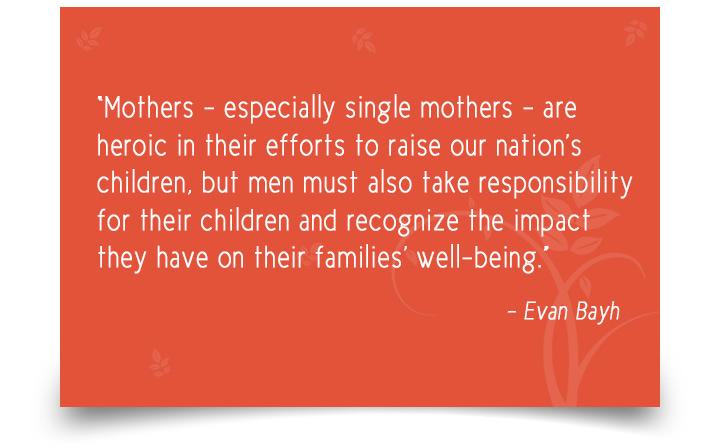 40. "Children that are raised in a home with a married mother and father consistently do better in every measure of well-being than their peers who come from divorced or step-parent, single-parent, cohabiting homes." -Todd Tiahrt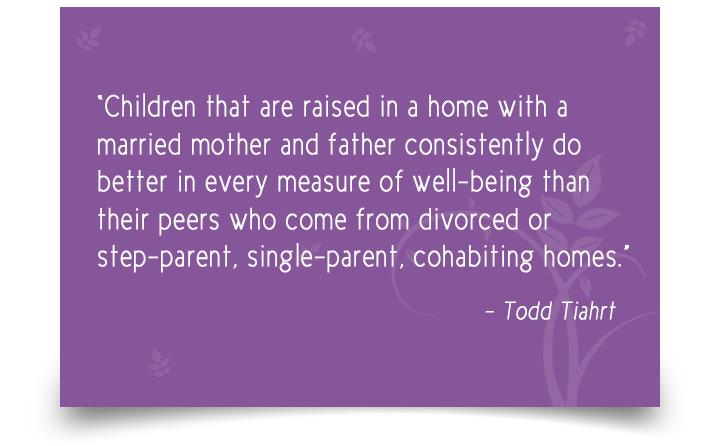 41. "I have three daughters, so I can't be as tough as I want to be. When you have kids – especially daughters – they know how to work you. They're a lot smarter than we are, that's for sure. But I'll be more tough on their boyfriends." -Tim McGraw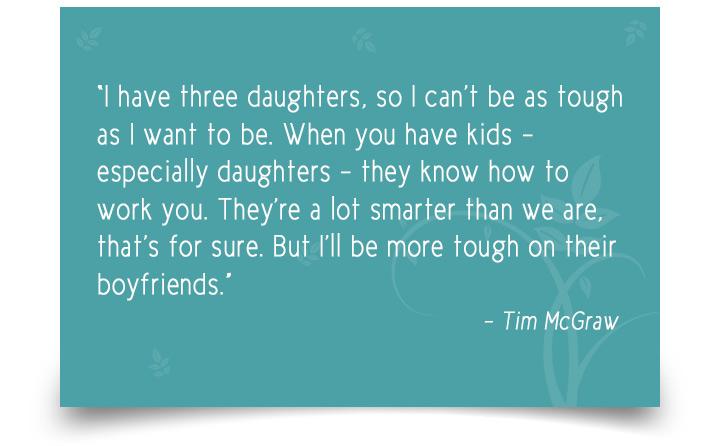 42. "What feeling is so nice as a child's hand in yours? So small, so soft and warm, like a kitten huddling in the shelter of your clasp." -Marjorie Holmes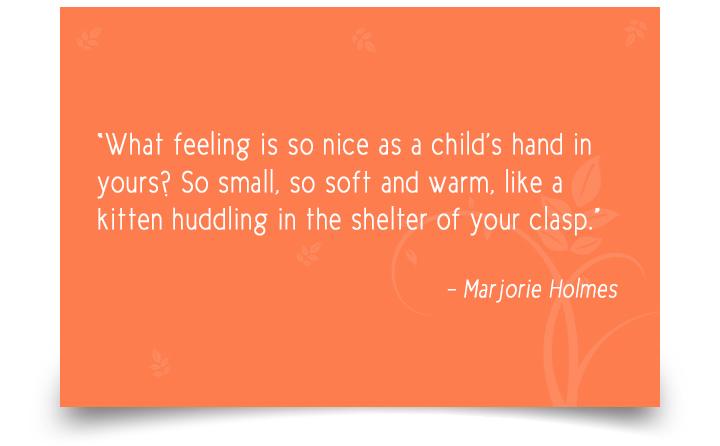 43. "We criticize mothers for closeness. We criticize fathers for distance. How many of us have expected less from our fathers and appreciated what they gave us more? How many of us always let them off the hook?" -Ellen Goodman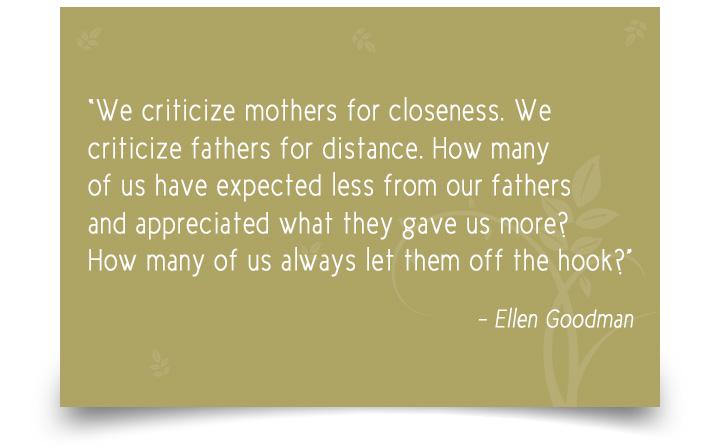 44. "My mother was the influence in my life. She was strong; she had great faith in the ultimate triumph of justice and hard work. She believed passionately in education." -John H. Johnson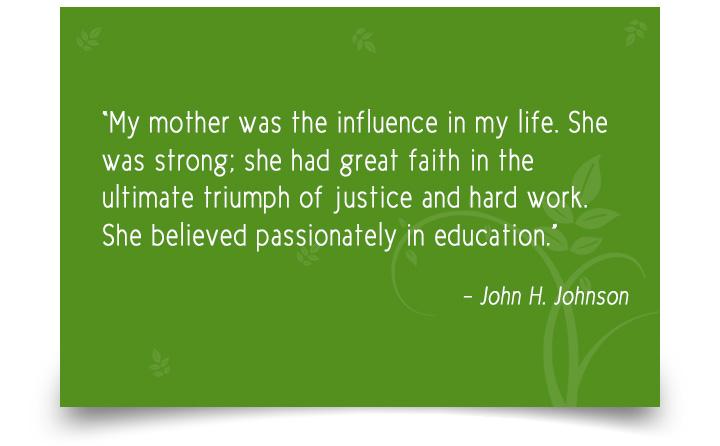 45. "The gain is not the having of children; it is the discovery of love and how to be loving." -Polly Berrien Berends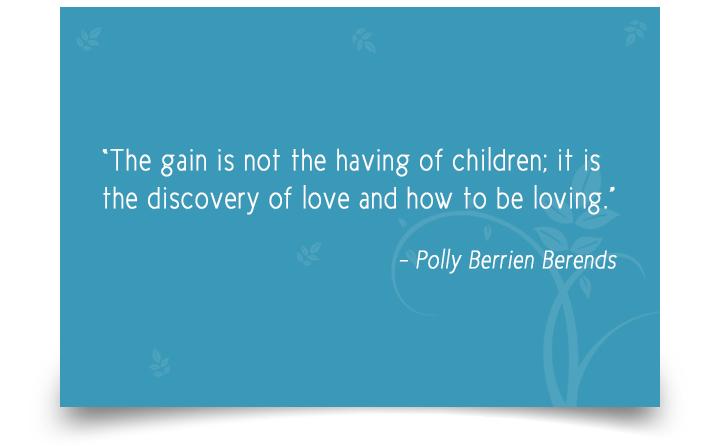 46. "The truth is that parents are not really interested in justice. They just want quiet." -Bill Cosby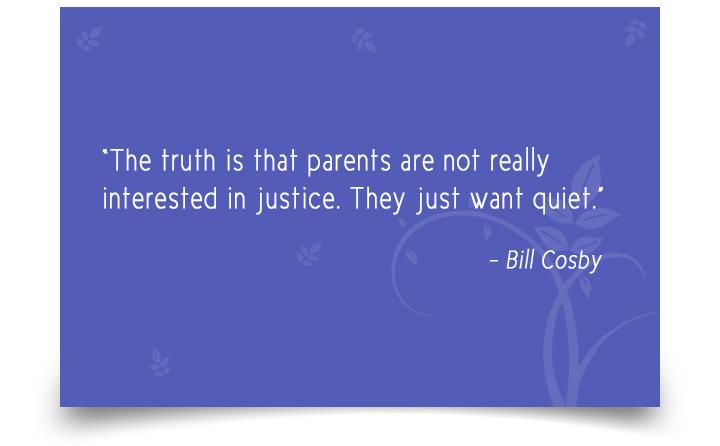 47. "Parentage is a very important profession, but no test of fitness for it is ever imposed in the interest of the children." -George Bernard Shaw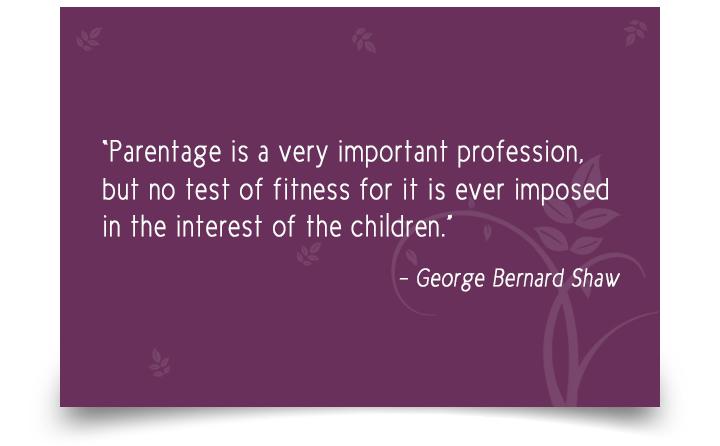 48. "The most important thing that parents can teach their children is how to get along without them".- Frank A. Clark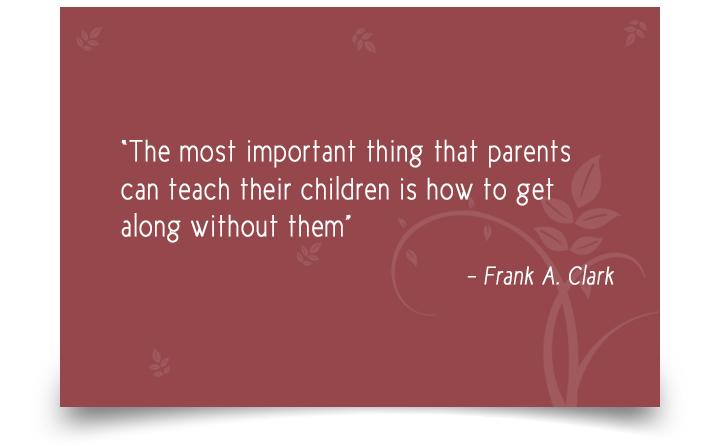 49. "Stop trying to perfect your child, but keep trying to perfect your relationship with him." -Dr. Henker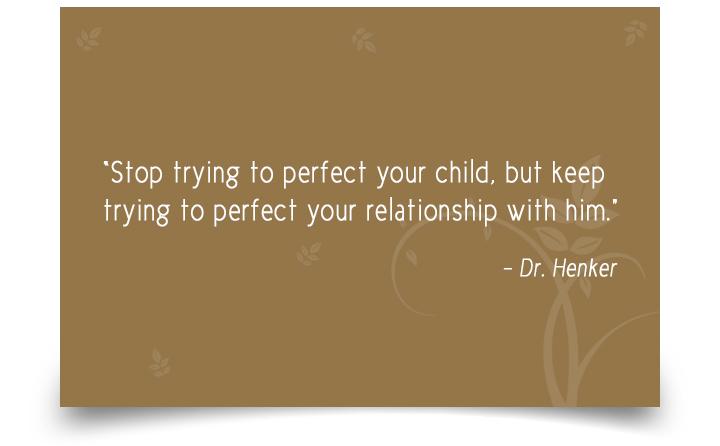 50. "My father didn't tell me how to live; he lived, and let me watch him do it." – Clarence Budinton Kelland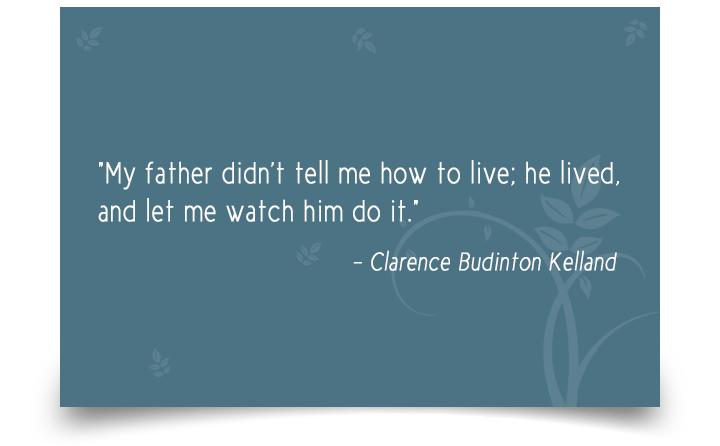 51. "Parents need to fill a child's bucket of self-esteem so high that the rest of the world can't poke enough holes to drain it dry." -Alvin Price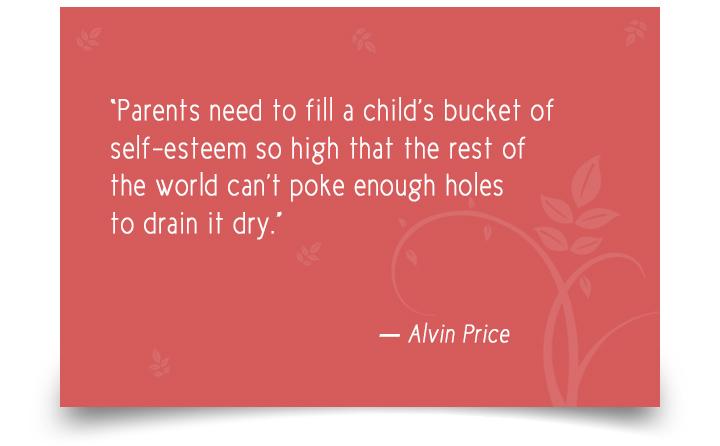 52. "Praise your children openly, reprehend them secretly." -W. Cecil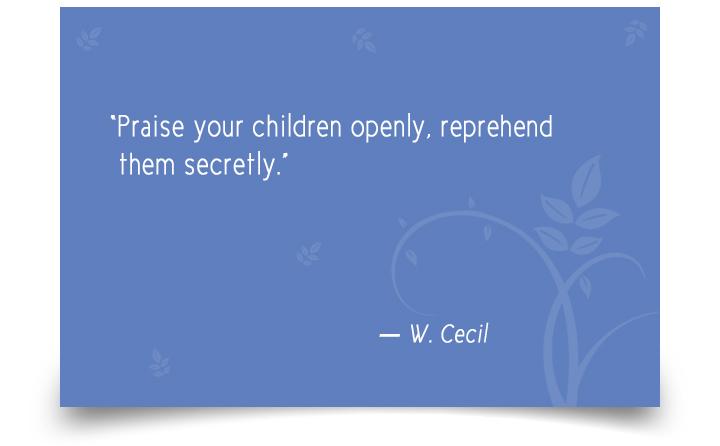 53. "Life affords no greater responsibility, no greater privilege, than the raising of the next generation." -C. Everett Koop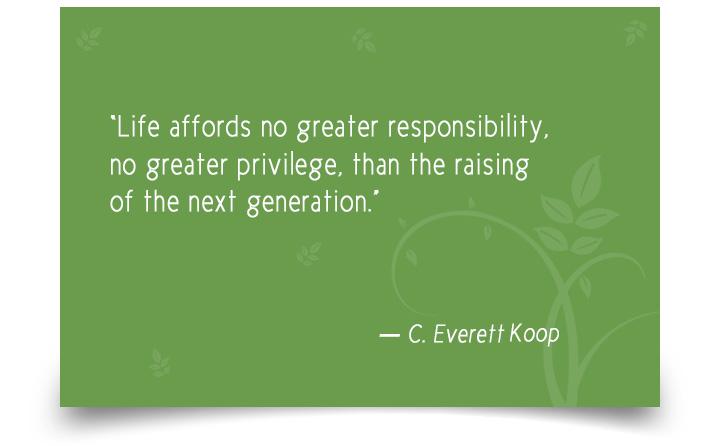 54. "It is better to bind your children to you by a feeling of respect and by gentleness, than by fear." -Terence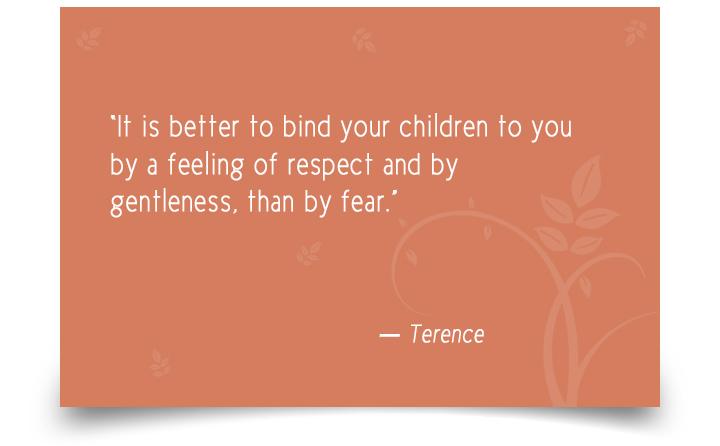 55. "To understand your parents' love you must raise children yourself." -Chinese Proverb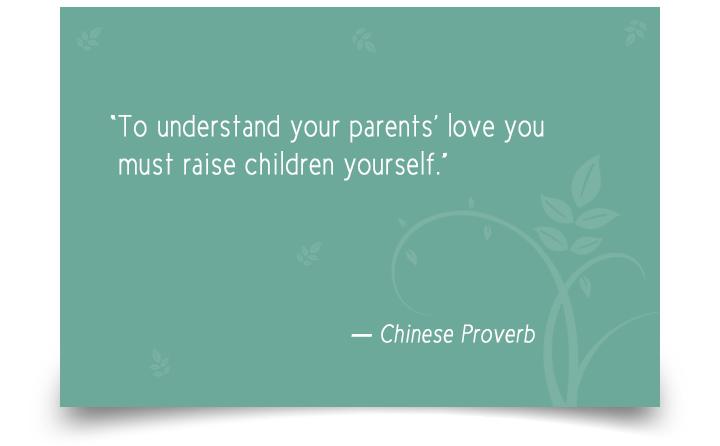 56. "Your children will become what you are; so be what you want them to be". -David Bly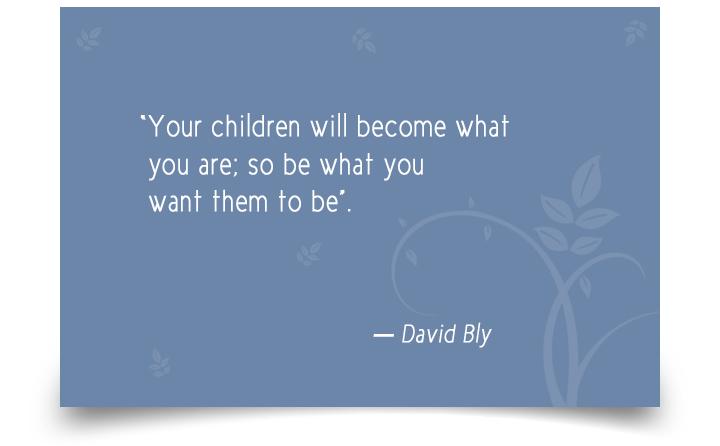 57. "First you have to teach a child to talk, then you have to teach it to be quiet." -Prochnow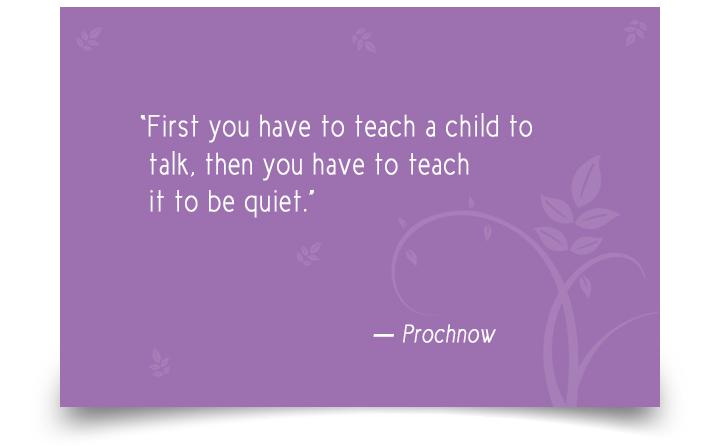 58. "There's no point in being grown up if you can't be childish sometimes". -Dr. Who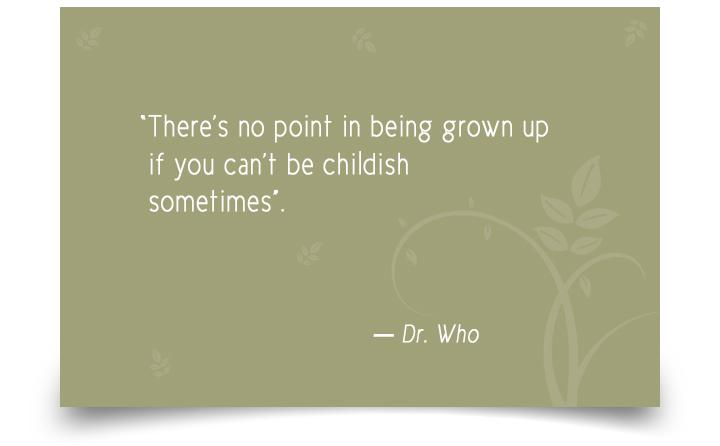 59. "A mother understands what a child does not say." -Jewish Proverb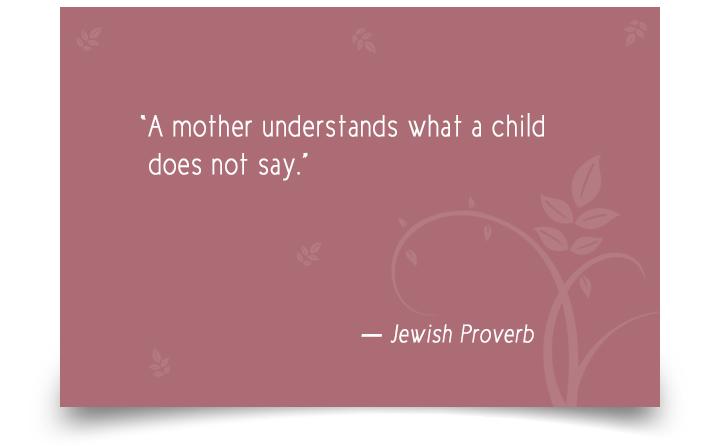 60. "A baby will make love stronger, days shorter, nights longer, bankroll smaller, home happier, clothes shabbier, the past forgotten, and the future worth living for." -Anonymous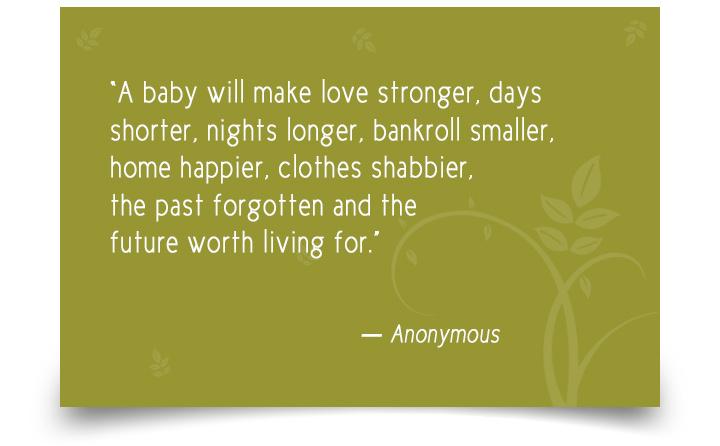 61. "I feel very blessed to have two wonderful, healthy children who keep me completely grounded, sane and throw up on my shoes just before I go to an awards show just so I know to keep it real." – Reese Witherspoon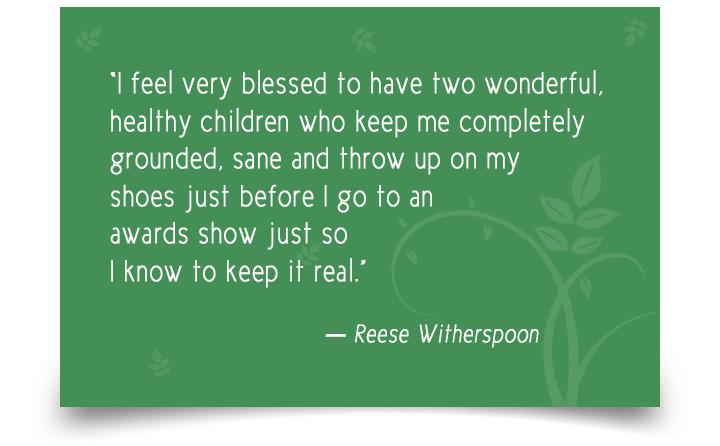 62. "If we had paid no more attention to our plants than we have to our children, we would now be living in a jungle of weed." -Luther Burbank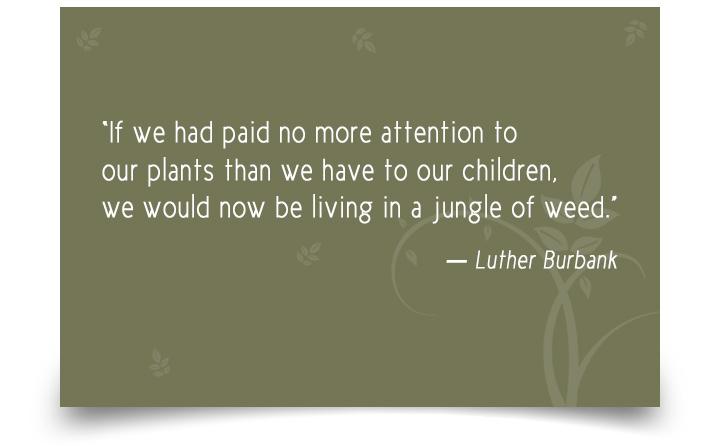 63. "Parenting classes should be mandatory, whether you are adopting or not, and would include an evaluation of your current physical, mental and financial state as well as how ready you are to take on the rigors of parenthood. Our children are our most precious natural resource, and there is absolutely no other way to parent but to put them first." -Dale Archer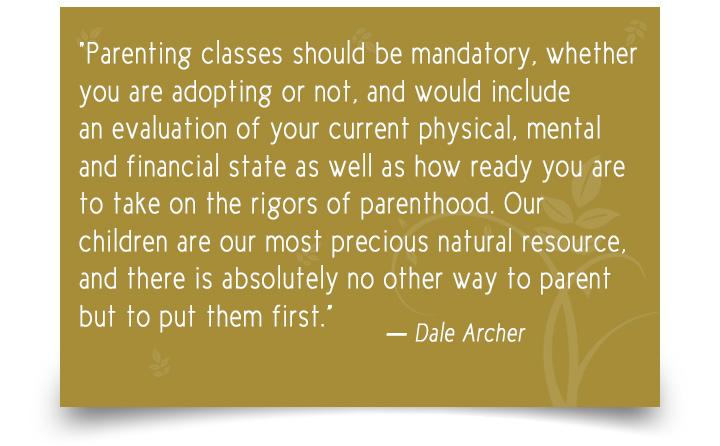 64. "The unconditional love for your child, it's truly amazing." -Jourdan Dunn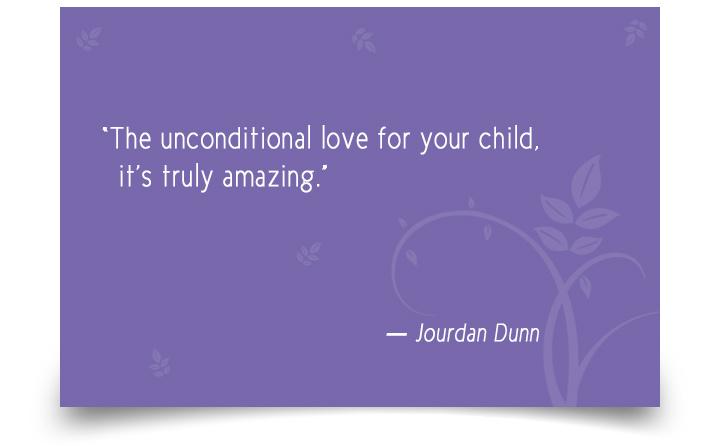 65. "Few things are more satisfying than seeing your children have teenagers of their own." -Doug Larson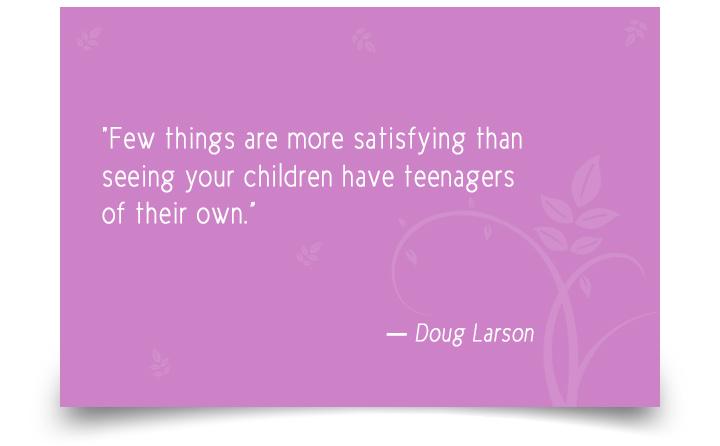 66. "Having children is like having a bowling alley installed in your brain." -Martin Mull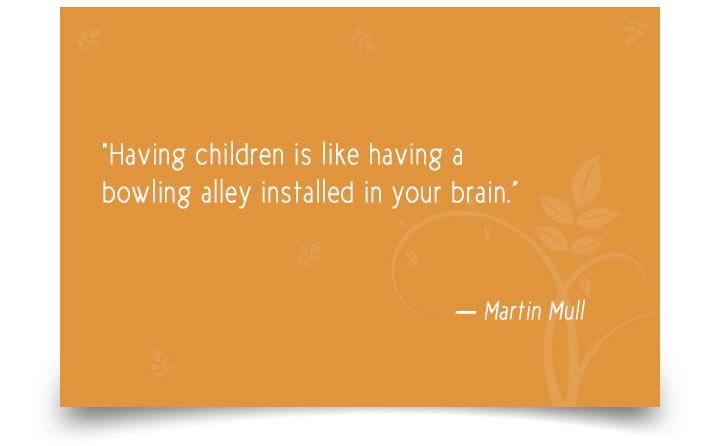 67. "Parenthood remains the greatest single preserve of the amateur." -Alvin Toffler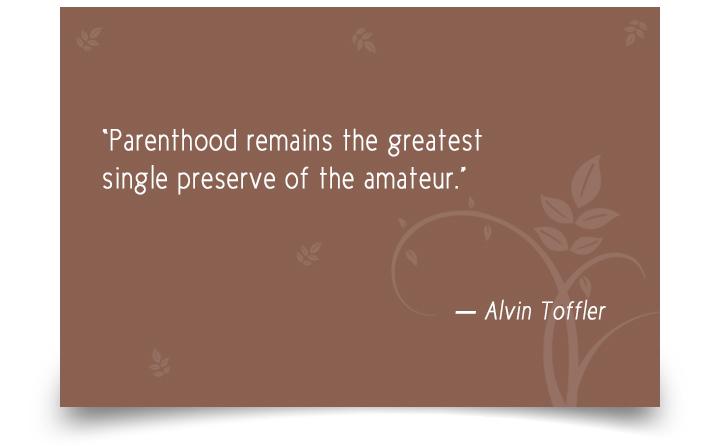 68. "Parents can only give good advice or put them on the right paths, but the final forming of a person's character lies in their own hands." ― Anne Frank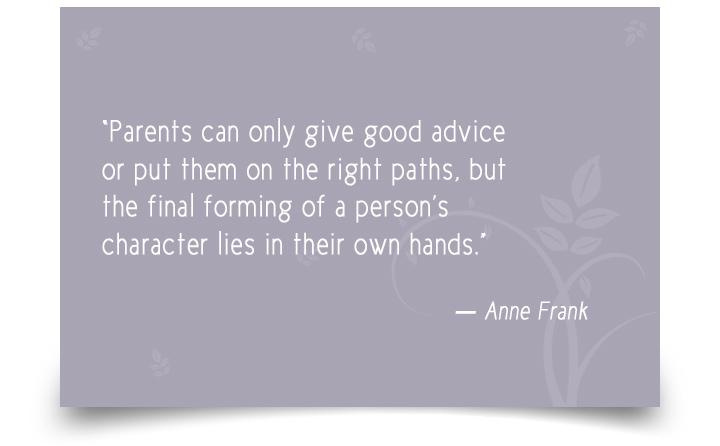 69. "I have found the best way to give advice to your children is to find out what they want and then advise them to do it." – Harry S. Truman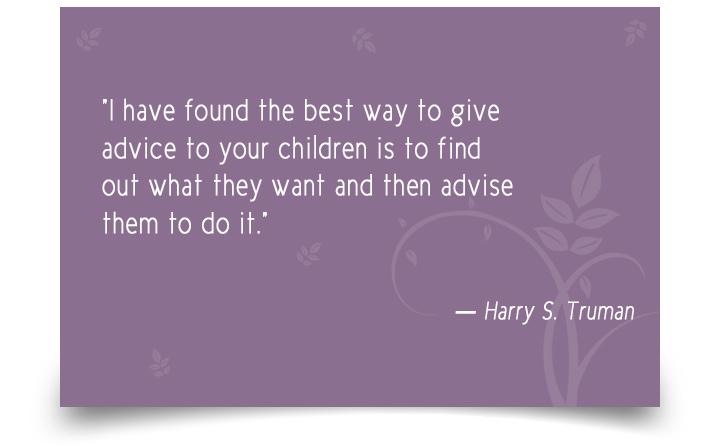 70. "What it's like to be a parent: It's one of the hardest things you'll ever do but in exchange it teaches you the meaning of unconditional love." ― Nicholas Sparks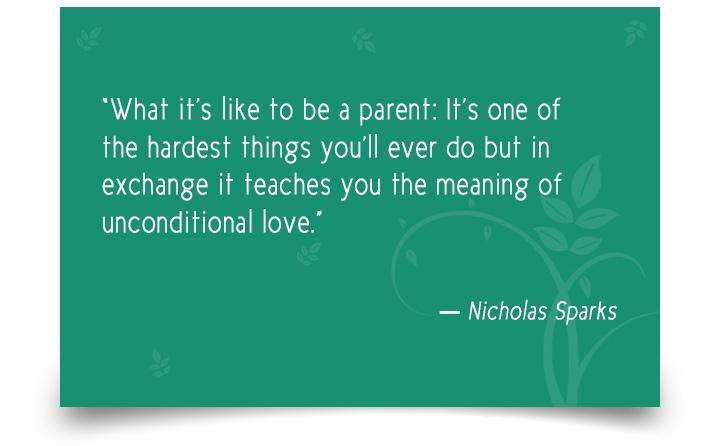 71. "We may not be able to prepare the future for our children, but we can at least prepare our children for the future." ― Franklin D. Roosevelt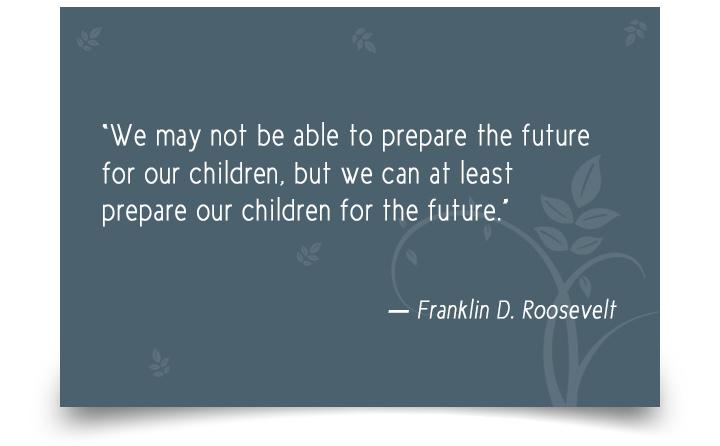 72. "I think that the best thing we can do for our children is to allow them to do things for themselves, allow them to be strong, allow them to experience life on their own terms, allow them to take the subway… let them be better people, let them believe more in themselves." ― C. JoyBell C.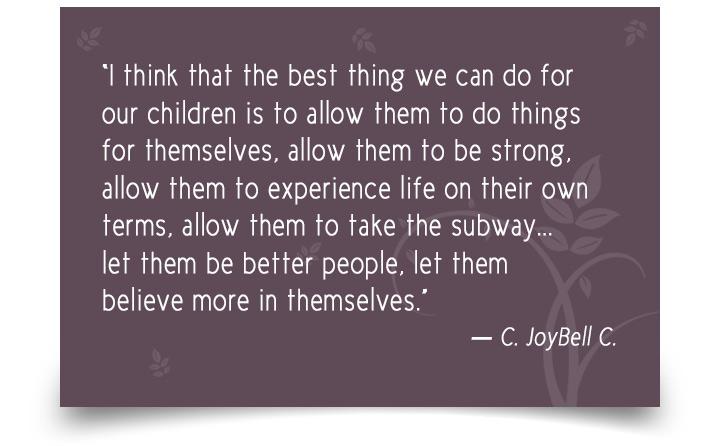 73. "It's impossible to protect your kids against disappointment in life." ― Nicholas Sparks, Message in a Bottle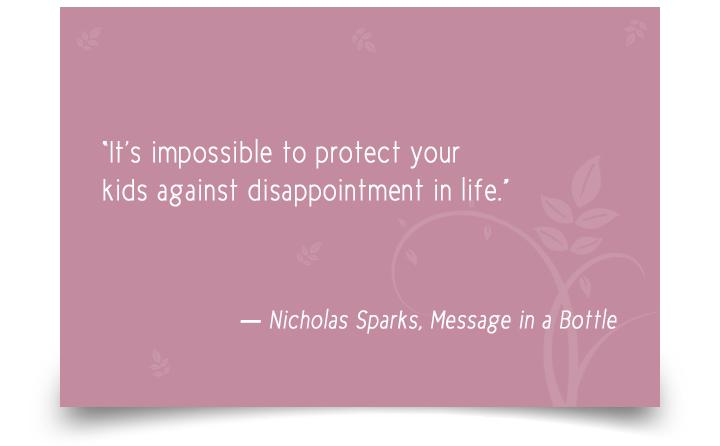 74. "To be in your children's memories tomorrow, You have to be in their lives today." ― Barbara Johnson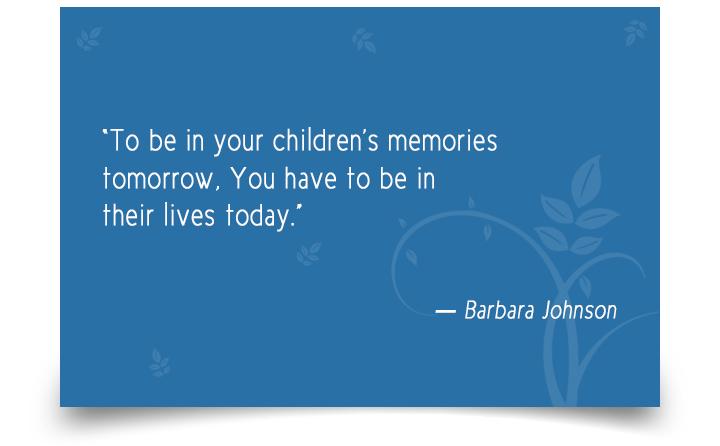 75. "The best way to keep children at home is to make the home atmosphere pleasant, and let the air out of the tires." ― Dorothy Parker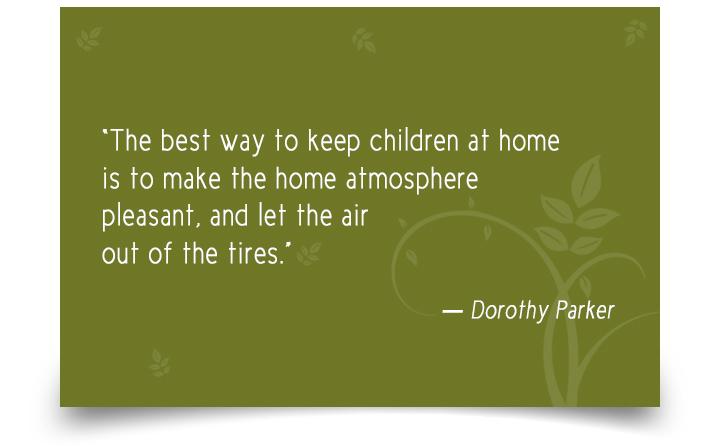 76. "Children have never been very good at listening to their elders, but they have never failed to imitate them." ― James Baldwin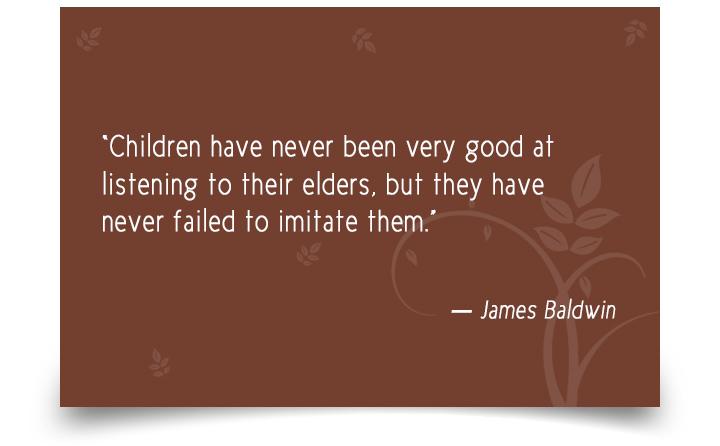 77. "Having children is like living in a frat house – nobody sleeps, everything's broken, and there's a lot of throwing up." ― Ray R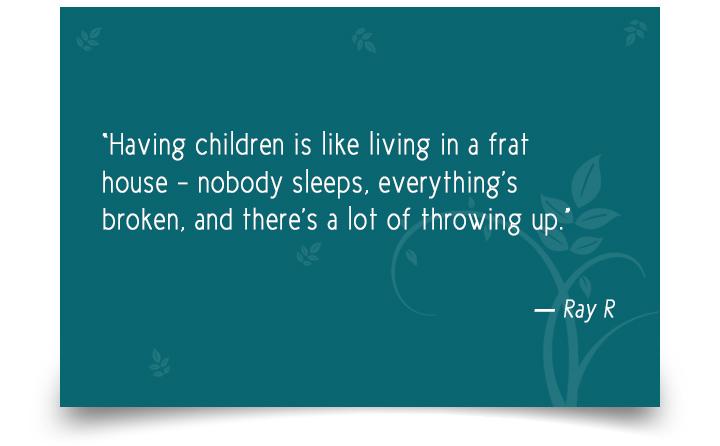 78. "Before I got married I had six theories about raising children; now, I have six children and no theories." ― John Wilmot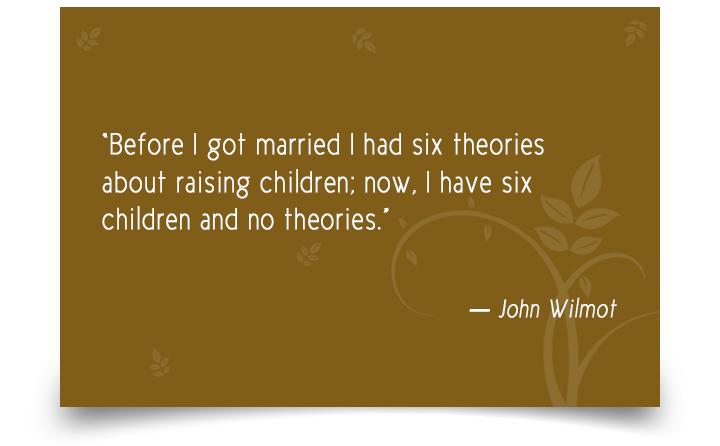 79. "I don't remember who said this, but there really are places in the heart you don't even know exist until you love a child." ― Anne Lamott, Operating Instructions: A Journal of My Son's First Year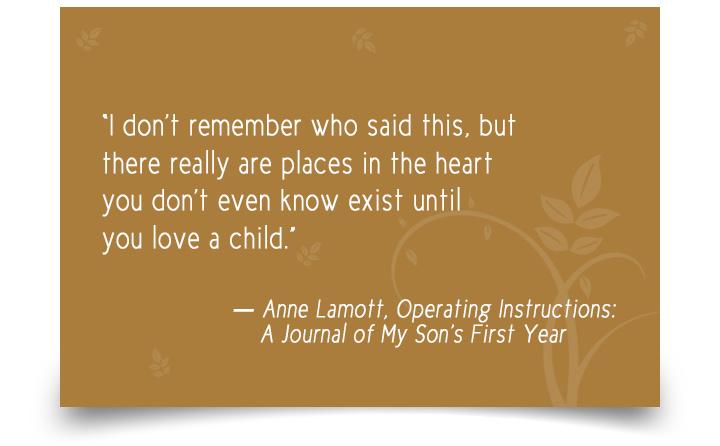 80. "(24/7) once you sign on to be a mother, that's the only shift they offer." ― Jodi Picoult, My Sister's Keeper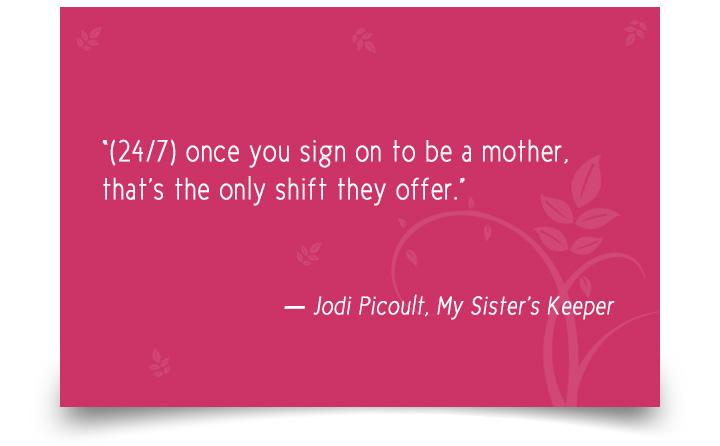 81. "Educate your children to self-control, to the habit of holding passion and prejudice and evil tendencies subject to an upright and reasoning will, and you have done much to abolish misery from their future and crimes from society." ― Benjamin Franklin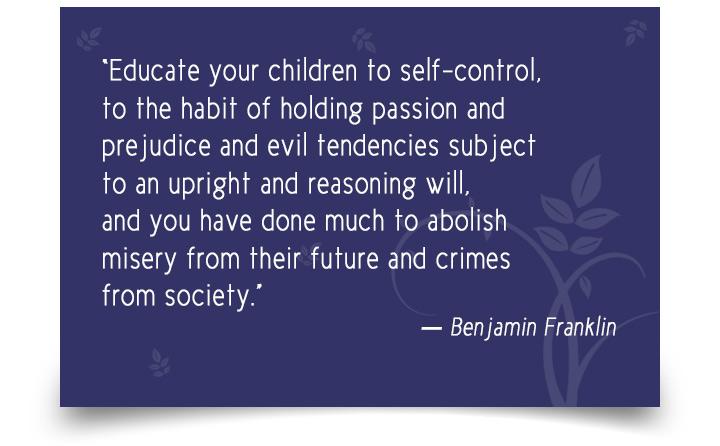 82. "Perhaps it takes courage to raise children.." ― John Steinbeck, East of Eden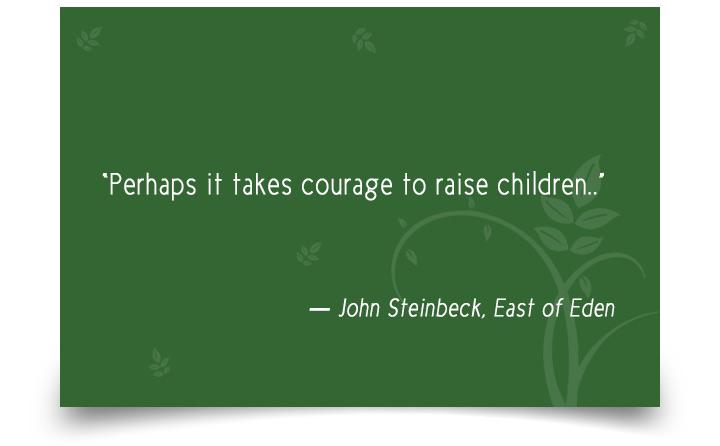 83. "…the love, respect, and confidence of my children was the sweetest reward I could receive for my efforts to be the woman I would have them copy." ― Louisa May Alcott, Little Women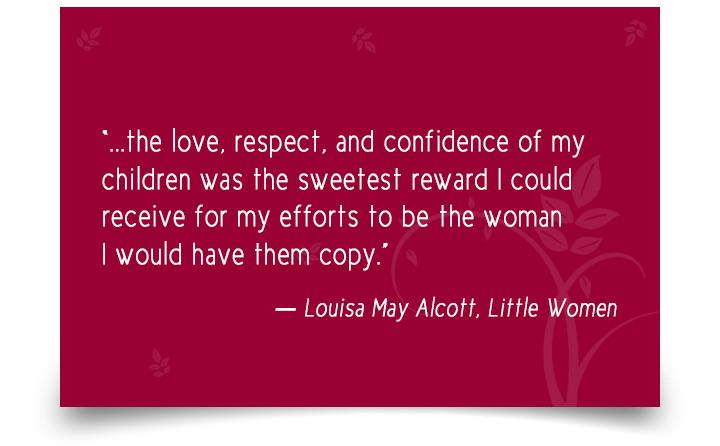 84. "I know it is hard for you young mothers to believe that almost before you can turn around the children will be gone and you will be alone with your husband. You had better be sure you are developing the kind of love and friendship that will be delightful and enduring. Let the children learn from your attitude that he is important. Encourage him. Be kind. It is a rough world, and he, like everyone else, is fighting to survive. Be cheerful. Don't be a whiner." ― Marjorie Pay Hinckley, Small and Simple Things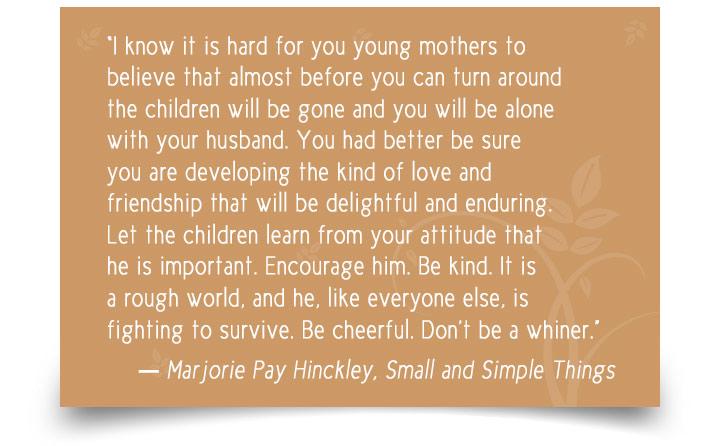 85. "Parenting is an impossible job at any age." -Harrison Ford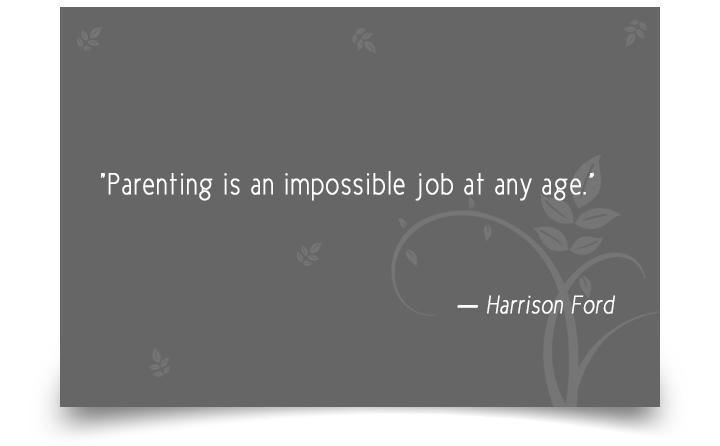 86. "God could not be everywhere, and therefore he created mothers." – Jewish proverb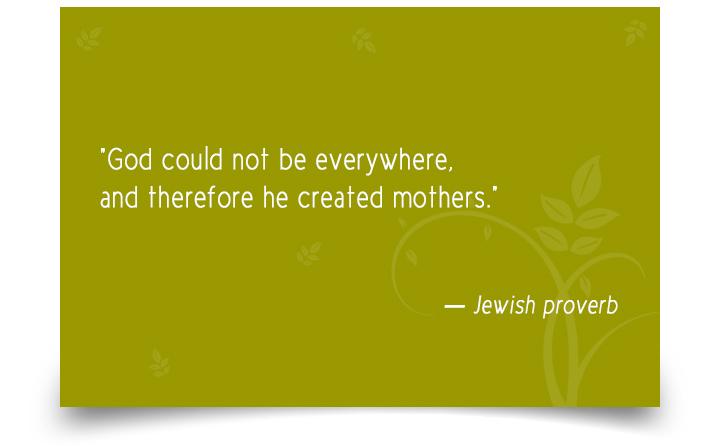 87. "Everything depends on upbringing. " ― Leo Tolstoy, War and Peace
88. "Parenthood…It's about guiding the next generation, and forgiving the last." ― Peter Krause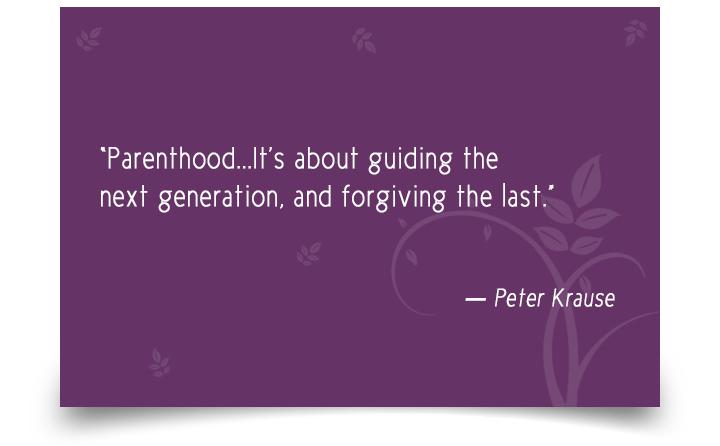 [ Read: Baby Shower Quotes ]
89. "Education, like neurosis, begins at home." -Milton Sapirstein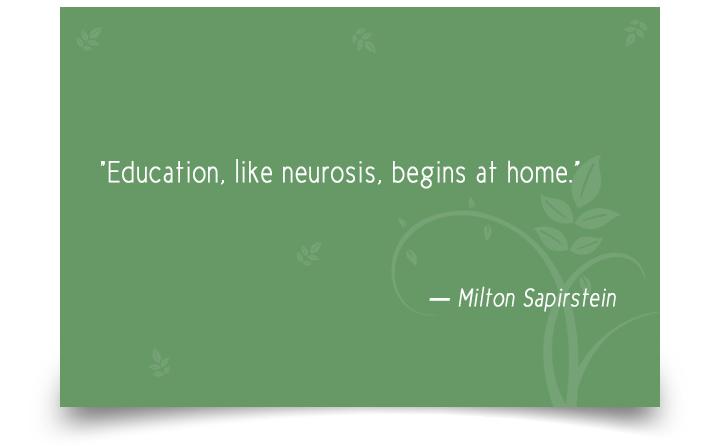 90. "Parents forgive their children least readily for the faults they themselves instilled in them." -Marie von Ebner-Eschenbach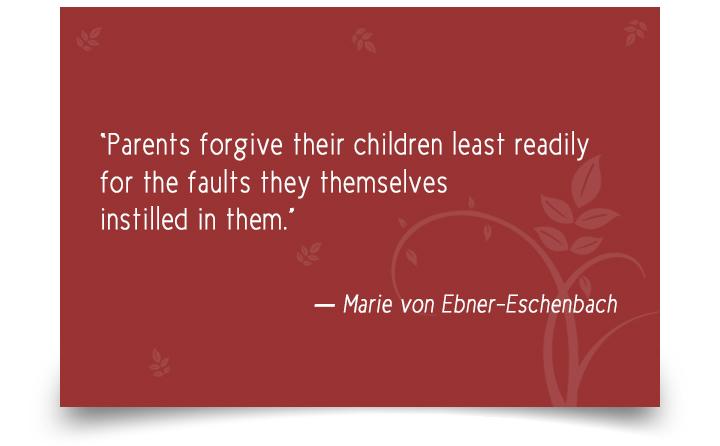 91. "When a parent shows up with an attitude of entitlement, understand that under it is a boatload of anxiety." -Robert Evans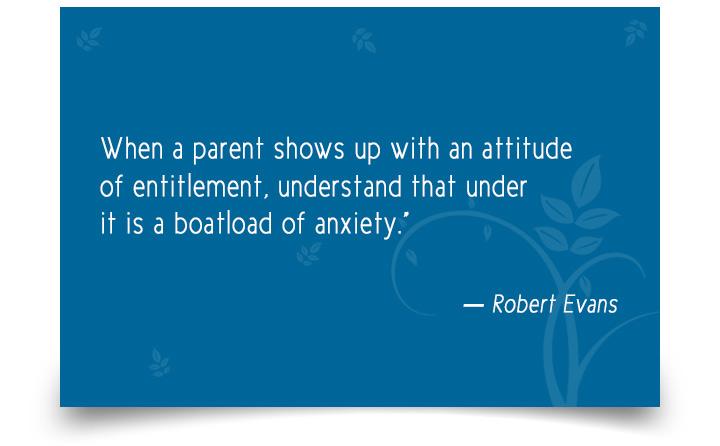 92. "Slow parents understand that childrearing should not be a cross between a competitive sport and product-development. It is not a project; it's a journey. Slow parenting is about giving kids lots of love and attention with no conditions attached." -Carl Honore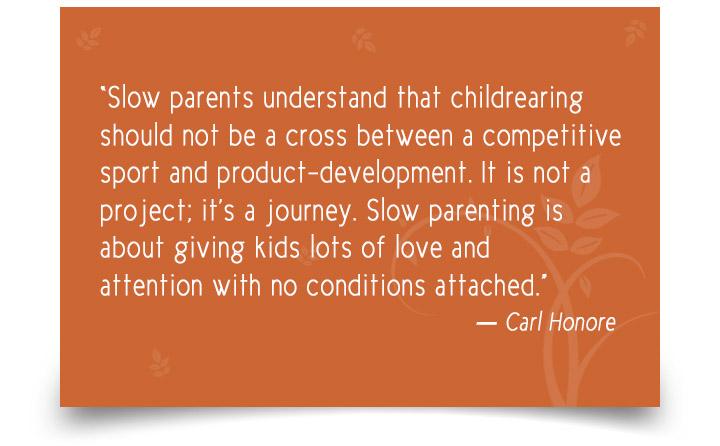 93. "Many people think that discipline is the essence of parenting. But that isn't parenting. Parenting is not telling your child what to do when he or she misbehaves. Parenting is providing the conditions in which a child can realize his or her full human potential." -Gordon Neufeld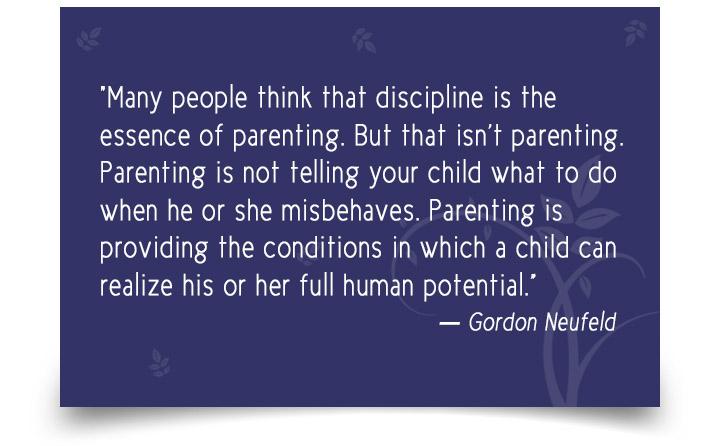 94. "The thing about parenting rules is there aren't any. That's what makes it so difficult." -Ewan McGregor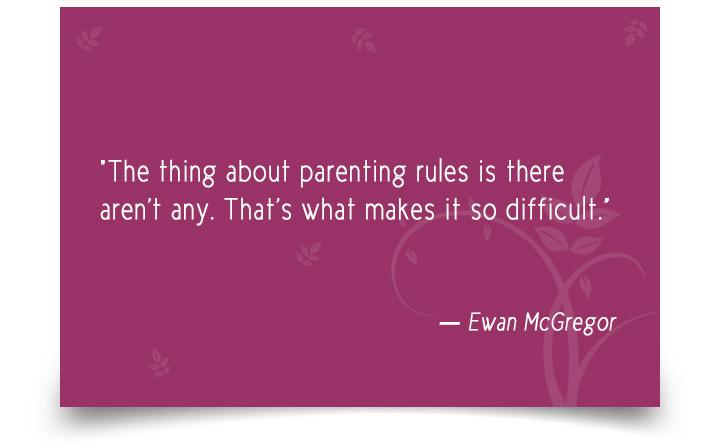 95. "Attachment parenting demands not just certain actions you take with your baby but also certain emotional states to accompany those actions." -Hanna Rosin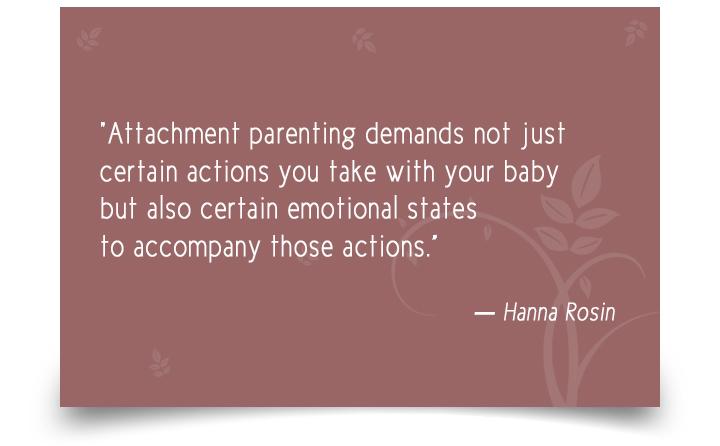 96. "Parenting, as an unpaid occupation outside the world of public power, entails lower status, less power, and less control of resources than paid work." -Nancy Chodorow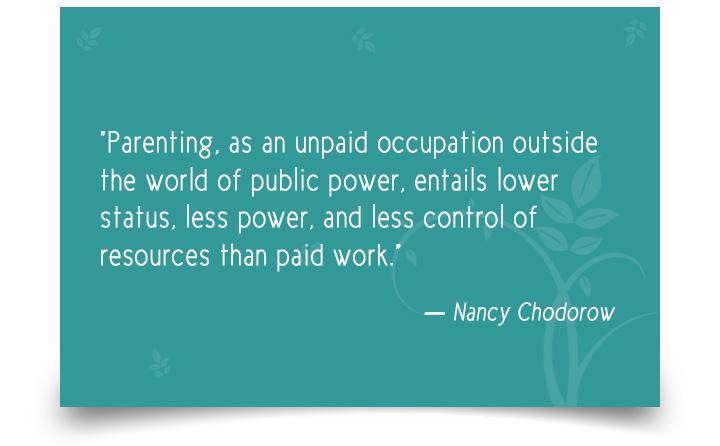 97. "I think that the ideal of parenting can make people unhappy. It's that this lie that they're being told by society that parenting is one thing – and when parenting is something completely different – that's what makes them unhappy." -Jessica Valenti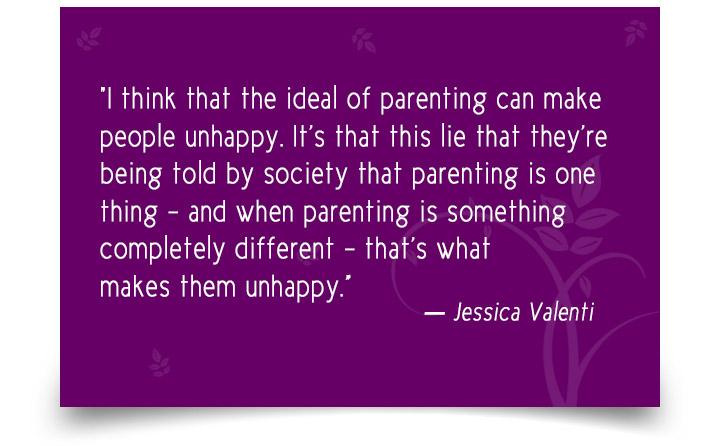 98. "Your children need your presence more than your presents." – Jesse Jackson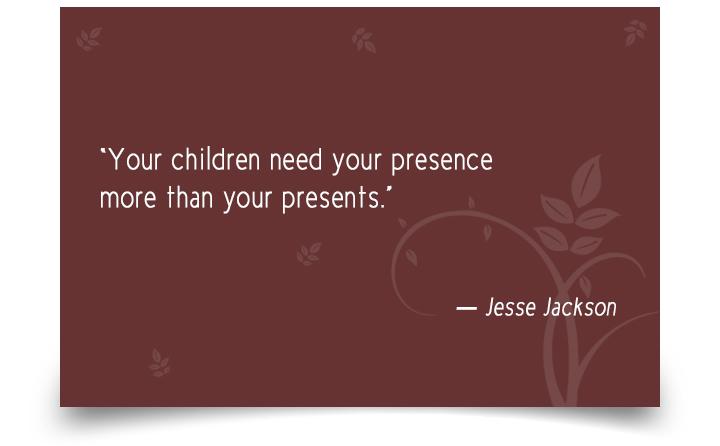 99. "The last step in parental love involves the release of the beloved; the willing cutting of the cord that would otherwise keep the child in a state of emotional dependence." – Lewis Mumford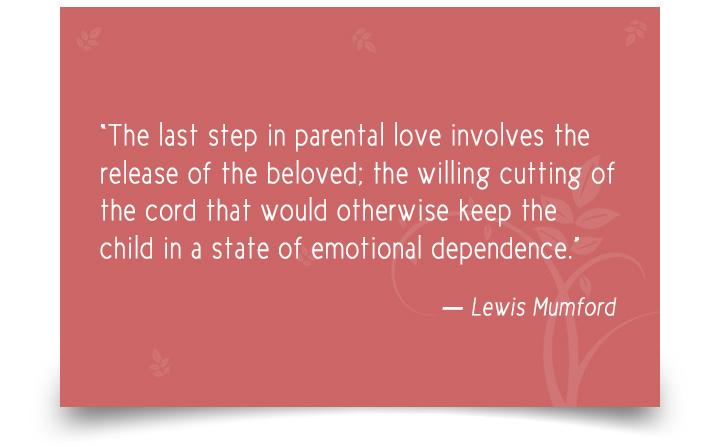 100."Whatever you would have your children become, strive to exhibit in your own lives and conversation." – Lydia H. Sigourney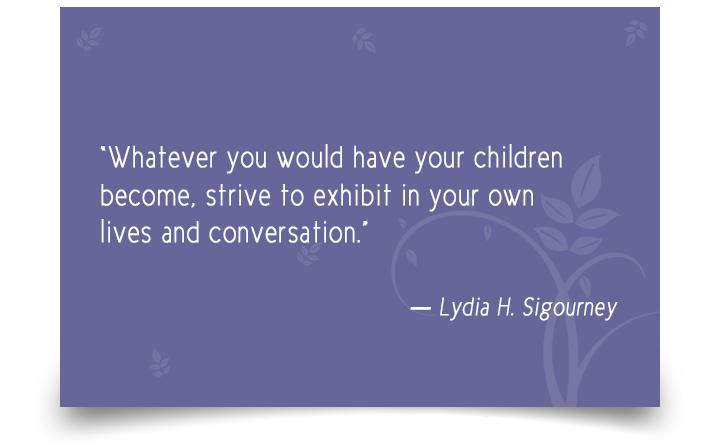 Hope you loved our collection of best quotes for parents. Have any more good parenting quotes that you really love? Do share if you know inspirational quotes for parents here with our readers in the comments below! Enjoy your parenting journey!!
Recommended Articles:
The following two tabs change content below.