Amoxicillin while pregnant is mostly recommended during the second and third trimesters. This antibiotic helps prevent vaginal and cervical infections by preventing the multiplication of bacteria (1) (2). Amoxicillin is a penicillin antibiotic often prescribed in combination with clavulanate, which enhances the efficiency of amoxicillin.
You may be prescribed amoxicillin in any trimester of pregnancy. The antibiotic is generally considered safe for use during pregnancy. However, in rare cases, some women with certain risk factors may experience complications based on the pregnancy factors (3).
Read this post to know the safe dosage and side effects of amoxicillin while pregnant.
Is Amoxicillin Safe During Pregnancy?
The FDA has approved amoxicillin as a pregnancy category B medication. It means that the medicine is safe for treating infection in pregnancy (4). A few prospective studies revealed that first trimester use of amoxicillin does not pose any threat to the health of the mother and the baby with negligible risks for fetal complications (5) (6).
Although amoxicillin is one of the most commonly prescribed antibiotics to pregnant women, there is not enough data to prove its safety during the second and third trimesters Hence, it would help if you consider taking it after consultation with your doctor.
What Are The Side Effects Of Amoxicillin On Pregnancy?
Amoxicillin is prescribed to prevent or treat common pregnancy-related infections, such as urinary tract infections and respiratory tract infections (4). The side effects are generally not alarming. Common side effects of amoxicillin include (7):
Nausea and vomiting
Stomach upset or diarrhea
Abdominal cramps
Vaginal infection
What Are The Possible Complications Associated With Amoxicillin
Although rare, getting some insight into the possible complications associated with amoxicillin during pregnancy is important.
Cleft lip or cleft palate: It is a common birth complication where a gap in the lip or a wider gap extending from the lip to the nose can be seen in the baby. A few studies show that prenatal exposure to amoxicillin during the first trimester can increase the risk for congenital disabilities by twofold (4).
Necrotizing enterocolitis: The disorder of the intestines characterized by its inflammation and perforation, and it is mostly seen in preterm babies. A study found that women taking amoxicillin during the third trimester had slightly increased risks for their baby to be born with necrotizing enterocolitis (1)
Note: There have been contradictory researches regarding the safety of amoxicillin during pregnancy. Hence doctor's consultation is advisable.
What To Ask Your Doctor?
Do not take amoxicillin without a doctor's prescription. Take the below precautions while taking amoxicillin by letting your doctor know (7):
If you have any allergies, especially if you're allergic to penicillin.
If you are taking any other medicines since amoxicillin can react with certain medicines and cause adverse effects.
In case of any side effects as it may indicate underlying morbidity.
If the infections are not cured or if there is an infection recurrence even after taking amoxicillin.
If there is any allergic reaction after taking the antibiotic.
Also, do not take the antibiotic more than the prescribed amount.
Frequently Asked Questions
Does taking amoxicillin and clavulanate increase the chance of miscarriage?
No. There is no medical evidence associating amoxicillin or amoxicillin in combination with clavulanate, with an increased risk for miscarriage. Miscarriage can happen anytime during pregnancy due to several reasons (3).
Can I breastfeed while taking amoxicillin?
Amoxicillin can enter breast milk. However, apart from some rare and minor birth allergies, your baby will not have any serious health problems from your breast milk (1).
Amoxicillin, a penicillin-group antibiotic with therapeutic effects, is an FDA-approved and most commonly prescribed antibiotics during pregnancy. There might be some complications from amoxicillin; however, they are not commonly observed. Ensure to take any medicine during pregnancy only after consultation with a healthcare provider.

References:
MomJunction's articles are written after analyzing the research works of expert authors and institutions. Our references consist of resources established by authorities in their respective fields. You can learn more about the authenticity of the information we present in our
editorial policy
.
The following two tabs change content below.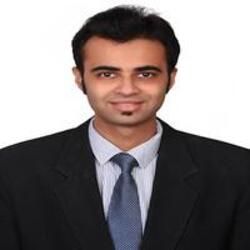 Dr. Annal Vaidya
(MS)

Dr. Annal Vaidya is a former assistant professor of Obstetrics and Gynecology at the prestigious Seth GS Medical College and KEM Hospital, Mumbai. He currently works as a consultant in various hospitals in the city. Dr. Vaidya specializes in managing high-risk pregnancies, infertility, and complicated pregnancies. He has a special interest in Cosmetic Gynecology and Endoscopy.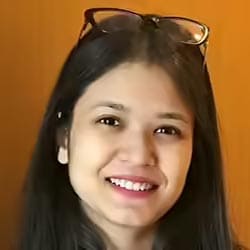 Aneesha Amonz
Aneesha holds a Bachelor's degree in Biotechnology from USTM, Meghalaya and Master's degree in Applied Microbiology from VIT, Vellore. She has worked on different research projects in the field of Food Sciences. In addition, she has an internship experience in Oil India Limited as an R&D project trainee. As a writer at MomJunction, Aneesha ensures her content is engaging and...
more