Parents always want the best when it comes to naming the baby. While some look for unique names, some have a family name that they need to carry forward.
Do you want to give your child a unique ancient name packed with some historical relevance? Then check out our compilation of top ten ancient Indian baby names. Ancient Indian names are not only unique in the way they sound, but are also meaningful.
India is one of the largest countries of South East Asia. The name India comes from the Indus River. 'Bharat' is also used as a designation for this country. According to the Puranas, Bharata conquered the sub-continent of India and ruled it in peace and harmony. The land was therefore known as Bharat.
MomJunction presents you with one of the finest collections of authentic ancient Indian baby names. The names are segregated for boys and girls for your convenience.
Ancient Indian Baby Boy Names:

1. Agastya:
Agastya was a great sage in ancient times. He was born of Gods Mitra and Varuna His wife Lopamudra was also a great sage in her right.
2. Andhaka:
Andhaka was the demon of son of Shiva. He was created from a drop of his sweat. Andhaka was born blind. After his birth, he was given to Hirayanksha to be raised, as he had no sons. Later, Andhaka went on to become the King of Hiranyaksha's Kingdom.
[ Read: Lord Krishna Names For Baby Boy ]
3. Sagara:
Sagara was one of the greatest kings of the Suryavansha in the Satya Yuga Empire. He was the king of Ayodhya and the ancestor of King Dasharatha. King Sagar had two wives, Sumanto and Keshini. Asamanja, the famous ruler, was born from his wife, Keshini.
4. Mahendra:
Mahendra was a king who is said to have attained heaven. Mahendra is also the name of the mountain where Hanuman rushed to find Sita. Hanuman frightened every beast that lived in the caves and woods of Mount Mahendra by shaking it.
[ Read: Popular Baby Boy Names ]
5. Rishyasringa:
Rishyasringa was the son of Vibhandaka, a renowned sage in ancient India. Rishyasringa had grown up seeing no mortal except his father. He was later invited by the King of Anga to bring rain in his famine struck empire.
Ancient Indian Baby Girl Names:
6. Anusuya:
Anusuya was the wife of Atri, the sage and the mother of Dattatreya. Dattatreya is considered by Hindus to the incarnation of the divine Gods Brahma, Vishnu, and Mahesh.
7. Satyavati:
Satyavati was a fisherman's daughter who possessed divine beauty and an extremely sweet fragrance. King Santanu, Bhsihma's father, became enamored of her because of her beauty and later made her his queen.
[ Read: Sanskrit Baby Names ]
8. Maya:
Maya is the physical and mental reality in which our consciousness becomes entangled. The name originated in the Upanishads, one of the Hindu scriptures. It is also believed to be an illusion or the veiling of the true.
9. Yashodha:
Yashodha was the wife of Nanda and the foster mother of Lord Krishna. Lord Krishna was given to her by Vasudeva, Krishna's father. Yashodha is also the mother of Balarama and Subhadra.
[ Read: Stylish Girl Names ]
10. Narmada:
Narmada is the name of a sacred river in India. The river originates from Amarkantak. Narmada River is believed to have been descended from the sky by the order of Lord Shiva. The river represents the daughter of a Rishi named Mekala, the daughter of the moon, the sister of the Nagas and the "mind daughter' of the Somapas.
These are just a few of the thousands of ancient Indian baby names for your children. Let us know how you feel about our compilation in the comment section.
Recommended Articles:
Comments are moderated by MomJunction editorial team to remove any personal, abusive, promotional, provocative or irrelevant observations. We may also remove the hyperlinks within comments.
The following two tabs change content below.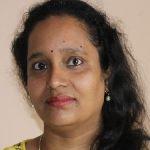 Latest posts by Bhavana Navuluri (see all)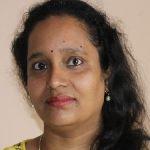 Bhavana Navuluri
B.Com, MBABhavana is the chief editor for MomJunction. She has 16 years of experience in content writing, editing, and management. She was a print media journalist for six years, before moving to online.As the chief editor, she guides her team in writing the most authentic content with no compromise on quality or editorial values.On the academic front, Bhavana is a graduate in Commerce, and has done her Masters in Business Administration, with proficiency in Accountancy, Financial Analysis, Business Economics, Planning and People Management.When not writing or editing, she loves to read (and re-read) English classics or spend time with her two children.