Apricot (Prunus armeniaca) is a perennial fruit belonging to the Rosaceae family. Most commonly known as "Khubani" in the Indian subcontinent, it is an important sweet fruit grown worldwide for its nutritional and nutraceutical properties.
In this MomJunction post, we tell you about giving apricot for babies, its benefits, side-effects, and ways to feed it.
Can Babies Eat Apricots?
Yes, babies can eat apricots. The U.S. Department of Agriculture (USDA) suggests feeding ripe and fresh apricots to infants as a source of vitamin A (1). However, in general, both fresh and dried apricots can be fed to babies in an age-appropriate manner.
When Can Babies Have Apricots?
Babies can have fresh and ripened apricots as soon as they start eating solids. Most babies start solids between four and six months of age (2). However, the age for starting solids may not be the same for all the babies. Therefore, consult a pediatrician or pediatric nutritionist about the right age for your baby to start eating apricots.
Once you have the go-ahead from the expert, you can begin serving the fruit to the baby as a homemade apricot puree made from fresh or frozen apricots.
Nutritional Value Of Fresh Apricot
The apricot is available in fresh, dried, canned, and frozen fruit forms. Below is the nutritive value of one cup (155g) of fresh and ripe apricot, with the recommended amount of nutrients as required by babies (3) (4).
Name
Amount
RDA
Water
134g
–
Energy
74.4Kcal
–
Protein
2.17g
–
Carbohydrate, by difference
17.2g
–
Fiber, total dietary
3.1g
–
Sugars, total including NLEA
14.3g
–
Calcium, Ca
20.2mg
210mg (0-6 months)

270mg (7-12 months)

Magnesium, Mg
15.5mg
30mg (0-6 months)

75mg (7-12 months)

Phosphorus, P
35.6mg
100mg (0-6 months)

275mg (7-12 months)

Potassium, K
401mg
500mg (0-6 months)

700mg (7-12 months)

Sodium, Na
1.55mg
120mg (0-6 months)

200mg (7-12 months)

Vitamin C, total ascorbic acid
15.5mg
30mg (0-6 months)
35mg (7-12 months)
Folate, total
14µg
24µg (0-6 months)

32µg (7-12 months)

Vitamin A, RAE
149µg
375RAE/day (0-12 months)
Vitamin K (phylloquinone)
5.12µg
5µg (0-6 months)
10µg (7-12 months)
Sources: U.S. Department of Agriculture and World Health Organization
Possible Health Benefits Of Apricots For Infants
Regular consumption of ripe apricots as part of a well-balanced diet can be helpful in the following ways.
Hydrating: One cup of fresh apricot contains 134g of water. Besides, it has a good amount of trace minerals like sodium, potassium, and magnesium that help maintain the electrolyte balance of the body.
Nutrient-dense: Fresh and ripe whole apricots (with skin) can help meet the calorie need of an infant. Besides, they are a rich source of natural sugars, multivitamins, minerals, polyphenols, carotenoids, cyanogenicglucosides (5), and bioactive compounds such as phytonutrients.
Digestive health: Fresh and dried apricots have considerable amounts of dietary fiber, which adds bulk to the diet and helps in the easy passing of stools. Japanese apricot is one variety that is known to increase the frequency of defecation, a useful property in relieving constipation (6).
Gut microbiotahealth: Whole apricot and apricot juice are rich in FODMAPs (Fermentable Oligo, Di, Mono-saccharides, and Polyols) that have prebiotic effects helpful in boosting gut microbiota (7) (8). Besides, the dietary fiber can workas a prebiotic (9).
Immunity: Apricot fruit is known to possess antioxidant and anti-inflammatory properties (10). Both these properties are crucial to back your baby's immune system. Some studies have shown that regular consumption of apricot kernel oil may enhance the immune system (11) (12). However, its benefits for infants are still unknown.
Heart health: Fresh apricot and apricot juice contain phenolic compounds, such as anthocyanins and anti-inflammatory compounds, such as coumaric acid that has cardioprotective effects (13) (14). Several in vivo studies have supported the consumption of apricots for their cardio protective effects (15).
Overall health:Apricot is known to possess antimicrobial properties that might help fight infections. The fruit also has antinociceptive properties that could promote the use of apricots as a potential nutraceutical in pain management (5).
Regular consumption of fresh apricots is beneficial, yet it has some side-effects that must be explored.  
Possible Side-Effects Of Apricots In Babies
It is good to know the side effects to mitigate any problems for the baby.
Gastrointestinal disturbances: Apricots are rich in FODMAPs. If eaten in large quantities, it could cause gastric issues such as gas, bloating, flatulence, and diarrhea (16). If your baby is on breast milk and is showing symptoms of colic, then check your consumption of apricot (17).
Allergy:  Apricot allergy is not uncommon. Its allergy can either be caused by the cross-reactivity with birch pollen (birch pollen allergy) or peach. In both cases, Oral Allergy Syndrome (OAS) is observed, and thus ingestion of apricot must be avoided. Sensitive individuals with apricot allergy tend to develop allergic reactions to some other fruits and nuts like apple, cherry, plum, and nuts (like hazelnut and walnut) (18).
Stay cautious and reduce the chances of side effects by selecting and storing ripe apricots in an appropriate manner. 
How To Select And Store Apricots For Baby Food?
Selection of apricots
Prefer purchasing all fresh seasonal fruits, such as apricots, from a certified organic shop.
Give preference to fresh and dried ones over frozen and canned varieties.
Organic apricots that are tree-ripened are of high-quality. To know the difference, look for the following points.
Pick plump, fairly firm apricots. However, while you do so, avoid picking apricots that are too firm or have a hard coat, as it indicates that they are not tree-ripened.
The outer skin should feel delicate and velvety to touch.
They should have an orange to yellowish-brown color with rich red inside.
Avoid picking apricots with a green coat, as they are unripe.
Look for cracks and white spots. If any are present on the fruits, avoid picking them.
When shopping for dried apricots, pick brown-colored dried apricots because sulfite-treated apricots tend to appear orange.
Storage of apricots
After purchase, store ripe apricots in the refrigerator, as cool conditions will slow down the ripening process.
While storing, use a clean glass container or zipped plastic pouch as ripe apricots get spoiled quickly.
Be gentle while placing apricots in a container or a bag since the fruit can get bruised easily.
You can store unripened apricots in a paper bag until they ripen.
Store the cut fruit for later use in a BPA-free plastic container or resealable jars made from glass. The same can be done for mashed or pureed apricots, as well.
Precautions To Take While Giving Apricot To Infants
You may follow these precautions while feeding apricot to your baby.
Always feed ripe apricot and their products. Consumption of raw apricot (that is bitter in taste) could result in health issues due to the presence of a toxic chemical called hydrocyanic acid.
If you are using fresh apricots, then wash them thoroughly to remove dust, dirt, and pesticide residue.
If you want to try dried apricot, ensure that you serve it in mashed or pureed form. Its hard texture could be a potential choking hazard for babies under 24 months.
Once you introduce apricot to your baby, follow a three to five-day wait rule to look out for any sensitivities, allergies, or intolerances. During this time, avoid including any other new food to your baby's diet.
If you are using canned and frozen apricots, then wait until the fruit attains room temperature before feeding it to the baby.
Apricot, when selected and stored well, can be used to prepare several homemade baby food recipes.  
Apricot Baby Food Recipes
There are several apricot baby food recipes that you may like to try. However, the most simple and easy-to-prepare recipe is an apricot puree. Though can use either fresh or canned apricots, fresh apricots are preferable.
1. Apricot puree
This recipe is an ideal choice for younger babies who have just started solids. You could add breast milk or formula milk to this puree if required. For older infants, it can be mixed with other fruit purees to prepare mixed purees.
You will need:
1 cup fresh apricots
1 cup water
How to:
Wash and peel the outer skin of the fruit. If you want, you can steam apricot before use.
Now, remove the pit and put the fresh fruit pulp into a blender.
Blend the apricot pulp until you receive a smooth paste. Ensure no lumps are left.
If required, add water to attain the desired consistency.
No added sweetener is required, as apricot can provide natural sweetness to the recipe.
Tip: It is not necessary to remove the peel of the fruit before the preparation. If you wish to serve the fruit with peel, then you need to boil the fruit for longer. However, if you want to remove it, then you can put the fruit in boiling water for five minutes and then immediately put it in cold water. This process, called blanching, softens the outer skin,making it easy to peel.
2. Nutty apricot and banana smoothie
This recipe can be given to the babies once they are about seven to eight months old. It can also make a healthy snack for your toddler.
You will need:
1 cup fresh apricots (pulp)
1 medium-sized banana
1 cup Greek yogurt
½ cup mixed nuts (powder)
1tbsp mixed nuts (finely chopped)
How to:
Take a blender and add apricot pulp, banana, yogurt, and nuts powder to it.
Blend everything well until you get a runny consistency. If required, add water to adjust the consistency.
Pour the smoothie in a small cup and sprinkle with finely chopped nuts. If you want, you may also sprinkle some finely chopped apricots as well.
Feed it to your baby instantly. Store leftover amounts in a storage container for later use.
Apart from these two recipes, apricot with peel can be given as nutritious finger food to older babies and toddlers. To add variety, you may serve cooked apricot varieties such as stewed apricot, or add apricot to other foods such as quinoa, oats, granola, etc.
References:
MomJunction's articles are written after analyzing the research works of expert authors and institutions. Our references consist of resources established by authorities in their respective fields. You can learn more about the authenticity of the information we present in our
editorial policy
.
Recommended Articles:
The following two tabs change content below.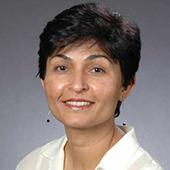 Jyoti Benjamin
(MS, RD, CSO, FAND, CD)

Jyoti Benjamin has 25 years of experience as a clinical dietitian and currently works in Seattle. She focuses on teaching people the value of good nutrition and helping them lead healthy lives by natural means. Benjamin has a masters in Foods and Nutrition, and has been a longtime member and Fellow of AND (Academy of Nutrition and Dietetics) and the...

more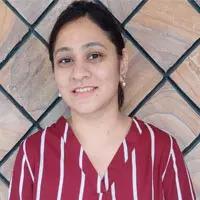 Swati Patwal
Swati Patwal is a clinical nutritionist and toddler mom with over eight years of experience in diverse fields of nutrition. She started her career as a CSR project coordinator for a healthy eating and active lifestyle project catering to school children. Then she worked as a nutrition faculty and clinical nutrition coach in different organizations. Her interest in scientific writing...
more