Do you love an aristocratic life? Do you enjoy having that majestic feel around you? We are sure your home must be having interiors, furniture et al matching your tastes. But what about the people at home? And if you are welcoming a baby soon, then isn't it a great idea to have an aristocratic name?
Aristocratic baby names stand out without sounding overly unusual. There is something irresistibly charming about them. MomJunction has come up with a collection of aristocratic names that includes a wide choice right from royal names to characters in classic literature.
Aristocratic Baby Girl Names:
1. Gloria:
This sophisticated and elegant name will never ever go out of style. Cuban-American singer Gloria Estefan is one of the most popular bearers of the name. The meaning of Gloria is 'glorious'.
Sponsored
[ Read: Gentle Names For Babies ]
2. Penelope:
The meaning of the Gaelic name is 'white shoulder'. Penelope is growing in popularity. While Penelope Cruz is well-known, the future fame would be Kourtney Kardashian's daughter Penelope.
3. Chantelle:
This French name has a sophisticated aura and means 'singer'.
4. Charlotte:
Names from the British royal family are at the upper echelon. Charlotte is one of the most popular royal names as Prince William and Kate Middleton named their newborn Charlotte. Its meaning is 'delicate'.
5. Ailsa:
The traditional aristocratic name Ailsa is a relative of Elsa or Elizabeth. It can be an alternative to the outdated Ella or the overly popular Ashley. The meaning of Ailsa is 'elf victory'.
[ Read: Heroic Baby Names ]
6. Cecily:
Cecily is an elegant variant of the Victorian name Cecilia. The name sounds as dainty as a laced handkerchief. The name also has an assortment of namesakes. One of the most popular is Cecily Cardew, a character in "The Importance of Being Earnest".
7. Amaryllis:
If you are looking for a floral and aristocratic name, then you might consider Amaryllis. In the Greek poems, Amaryllis is the appellation of pure pastoral beauties. The meaning of Amaryllis is 'to sparkle'.
8. Georgiana:
Georgiana was for long, an upper-class name in England. The name has been out of favor but with the current fashion for elaborate feminine names, the name now has room to grow. The meaning of Georgina is 'farmer'.
9. Primrose:
Earlier, the name Primrose appeared just in the quaint novels, but now it is moving into the real lives. Did you know that Primrose was the first Scottish surname? The meaning of Primrose is "first rose".
10. Mabel:
Mabel is an old-fashioned aristocratic name just like Josephine or Violet. And honestly, Mabel sounds sassier to us. The meaning of Mabel is 'lovely'.
Aristocratic Baby Boy Names:
11. Alastair:
Alastair is the Scottish variant of Alexander and sounds a lot more refined than the latter. It is a quintessential British name, but parents with Scottish heritage also use the name. The meaning of Alastair is 'defending men'.
[ Read: Rock And Roll Names For Babies ]
12. Bentley:
Bentley is more popular as an expensive English car brand than a child's name. But that shouldn't stop you from using it for your boy. The meaning of Bentley is 'meadow with a coarse grass'.
13. Milton:
Who doesn't know epic poet John Milton? Milton is actually an Anglo Saxon name for people belonging to Middleton. It comes from the word 'middel', which means 'middle' and 'tun' meaning 'settlement'. This upper class British name is slowly making a comeback in the baby world.
14. Landon:
Landon is a popular cousin of the name Brandon. It derives from archaic English words 'lang' (long) and 'dun' (hill). Hence, the name means 'long mountain'. For some, this name will bring back the memories of Nicholas Spark's novel "A Walk To Remember". Which one do you prefer: Landon or Brandon?
15. Franklin:
The name Franklin is a surname as well, with the most famous bearer being Benjamin Franklin, one of the founders of the US. The meaning of Franklin is "free landholder".
[ Read: Baby Names Inspired By Fire ]
16. Frederick:
Fredrick is a strong classic name originating in the Germanic language. It means 'peaceful monarch'. Frederick was one of the most favorite masculine names in the European royal circles. British novelist Frederick Forsyth is the most famous bearer of this name. Fred will make a perfect nickname.
17. Oswald:
The name Oswald isn't very popular these days but was at its zenith a decade ago. Just like Franklin, Oswald is both a given name and surname. The name figures in Chaucer's "Canterbury Tales" and Shakespeare's "King Lear". Oswald means 'divine power'.
18. Randolph:
Randolph is an aristocratic Germanic name that was popular in the 1940s and is on the verge of a revival. So, it is less likely that your son will run into guys of the same name. The name means 'shield wolf'.
19. Tennyson:
Tennyson derives from the name Dennis. It means the 'follower of Zeus'. This aristocratic name is famous not just in the US but in many other countries.
[ Read: Disney Inspired Baby Names ]
20. Balthazar:
Balthazar is the name of one of the Three Wise Men. The name has various spellings, one being Balthasar. The meaning of Balthazar is "Baal protects the King".
Here ends our collection of aristocratic baby names. Choose a name carefully and avoid names with creative or unusual spellings. Remember, the name will stay with your child forever.
How did you like our compilation of 20 Aristocratic names for girls and boys? Did we miss out any name? Do let us know.
Recommended Articles:
The following two tabs change content below.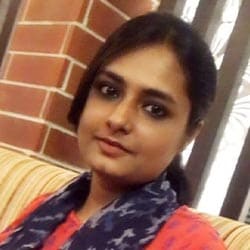 Arshi Ahmed
Arshi Ahmed did her graduation from Shri Shikshayatan College, Kolkata, and post graduation in English from Lovely Professional University. She specializes in writing baby names articles as she loves to help new parents find a name for their child. Arshi understands how important it is for a parent to find the right name because the name gives the baby an...
more