Are you a new mother and are you breastfeeding your baby? Have you begun monitoring everything you eat or drink, just as you did while you were pregnant? Do you want to know what foods and drinks are safe to have now? Do you like asparagus and want to know if you can you eat asparagus while breastfeeding?
Scroll down and find out the answers to your questions.
Is It Safe To Eat Asparagus While Breastfeeding?
You checked with your doctor about what to eat and what to not while you were pregnant. Similarly, now that you are breastfeeding your baby, it is important that you check the health aspect of anything that you eat or drink. In most cases, what you eat or drink now will directly affect your baby. It is always best to first get a confirmation from your doctor before you have anything that could cause a possible reaction in your little one.
It is safe to eat asparagus as food while you are breastfeeding. However, do remember that asparagus is also sometimes used in a medicinal capacity. While you are breastfeeding, it is highly unsafe to use asparagus in its medicinal capacity.
Some people can be allergic to eating asparagus while breastfeeding. If you are allergic to leeks or onions, chances are, you will be allergic to asparagus. However, if you did not have asparagus earlier and want to start eating it now, it may be a good idea to wait till you wean your baby (1).
[ Read: Effects Of Alfalfa During Breastfeeding ]
Can Eating Asparagus Make You Gassy While You Are Breastfeeding?
There are certain foods that can cause gas and make you feel bloated and heavy once you eat them. While you are breastfeeding, such foods can hurt your baby, who may also get affected by the gas. In some cases, your baby can suffer from gas and even turn out to be colicky.
Asparagus contains a type of carbohydrate known as raffinose. It contains various sugars such as glucose, fructose, and galactose. Your baby's intestines do not have the enzymes that will help him break raffinose down. As a result, once you eat asparagus and digest raffinose, it can produce intestinal gas that can cause discomfort and make you feel bloated.
[ Read: Is It Safe To Consume Colic Foods While Breastfeeding ]
Quick And Easy Asparagus Recipes:
Here are a few easy recipes that you can try if you do decide to eat asparagus while you are breastfeeding:
1. Simple Asparagus Recipe:
You Will Need:
¼th cup finely grated cheese
How To:
Heat the oil in a skillet and cook the asparagus for about five minutes or till it starts to turn tender.
Add the lemon juice and sprinkle with salt and pepper as per taste.
Once done, place the asparagus on the serving dish and add cheese on top.
[ Read: Benefits Of Garlic While Breastfeeding ]
2. Sesame Asparagus:
You Will Need:
How To:
Boil the asparagus and transfer on a platter once they are tender.
Mix the vinegar, soy sauce and oil in a bowl. Dress up the asparagus with the sauce and sprinkle with sesame seeds.
[ Read: Foods To Avoid While Breastfeeding ]
To be safe and make sure your baby and you are healthy and comfortable, check with your doctor about anything you eat or drink while you are breastfeeding.
Did your doctor advise you to eat asparagus while you were feeding? What recipe did you enjoy the most? Tell us here.
Recommended Articles:
The following two tabs change content below.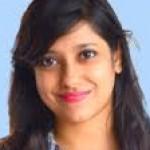 Latest posts by Debolina Raja (see all)