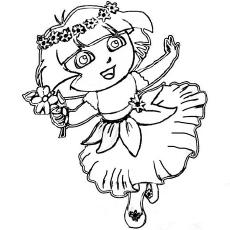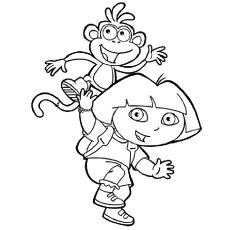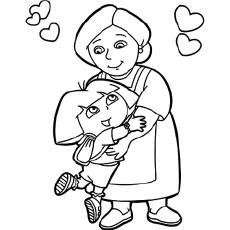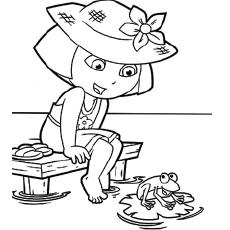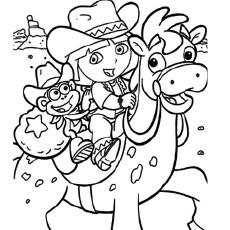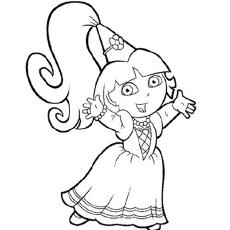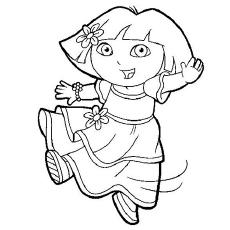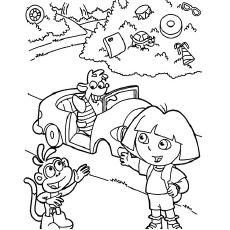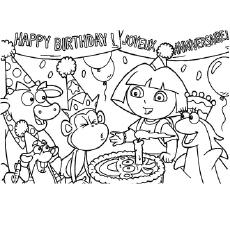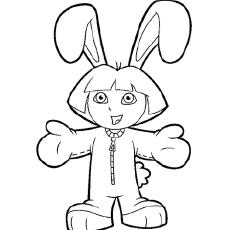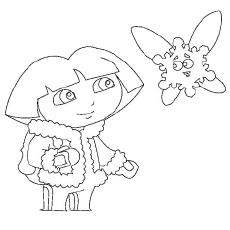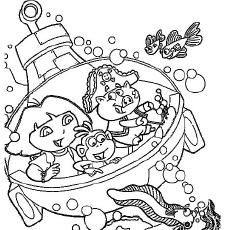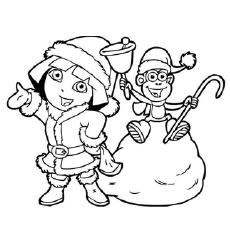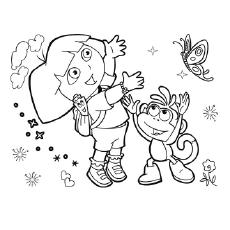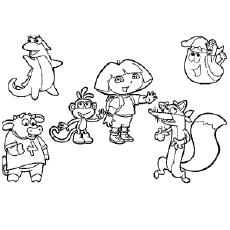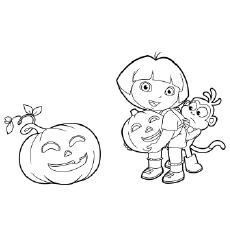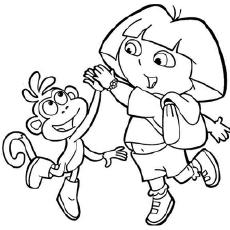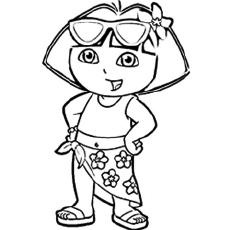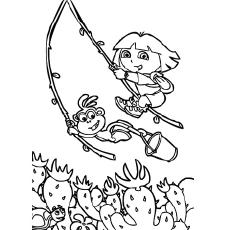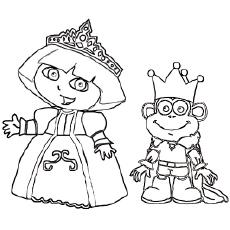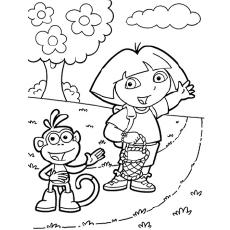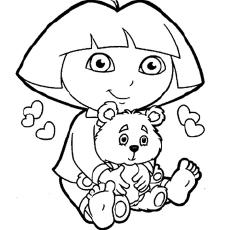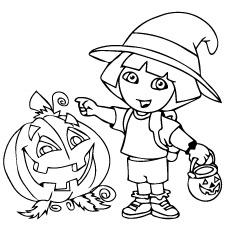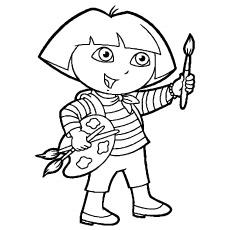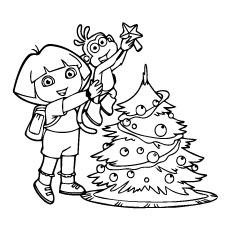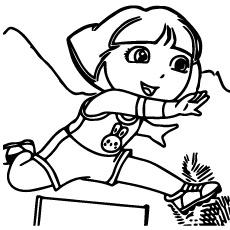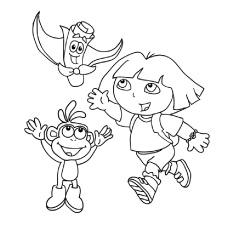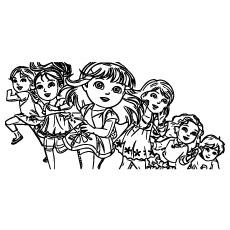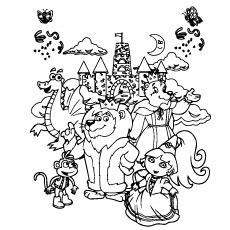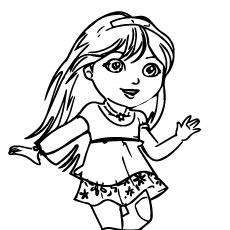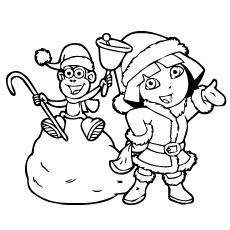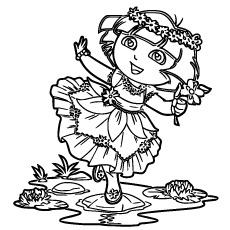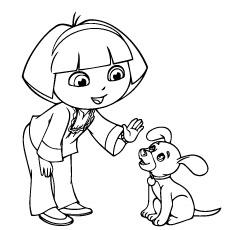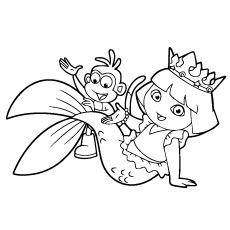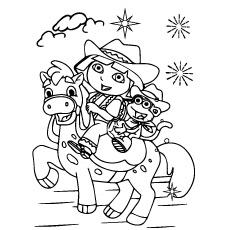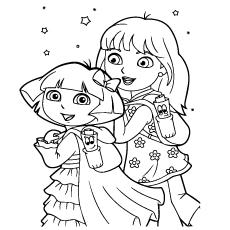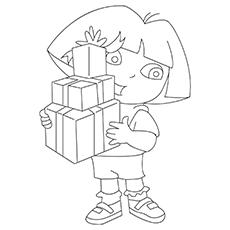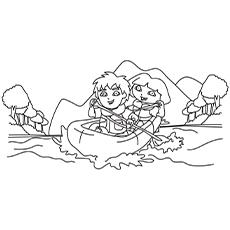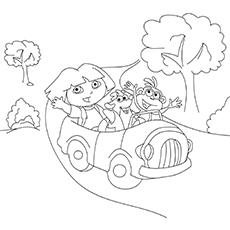 Recommended Articles:
What is that one thing that makes learning fun? Ask your kid the same question and chances are, the reply will be Dora the explorer! Yes, meet Dora, the 7 year old Latino explorer, who makes learning fun and really interesting.
Who Is Dora?

Dora is an explorer who speaks Spanish. She teaches a Spanish word to her viewers in each of her episodes and then asks relevant questions to solve the given problem. With the help of her friends she overcomes any problem and successfully reaches her goals. The show is a great way of making your little one learn a few Spanish words and phrases.
Dora's world is said to resemble a computer game. She teaches kids about colors, shapes, numbers and words in both Spanish and English. The show has an interactive format which encourages your kids to participate even more actively.
Your kids get introduced to the Latin culture, words and music. This can be an interesting way of letting them know about a different culture.
Best Dora Coloring Pages For Kids:

If your kid enjoys coloring pages, he sure will love these Dora and friends coloring pages. Here we have collated the top 25 Dora coloring pages to print for free.
1. Dora With Backpack:
Here is Dora, our favorite little explorer, with the backpack on her back and a cheer in her step.
Dora has one of the most pleasing and cheerful personalities amongst the cartoon characters.
Coloring this simple picture of Dora can make for a fun activity for your kid.
2. Dora With Boots The Monkey:
Dora has a lot of friends who accompany her on her missions.
Boot the monkey, seen on the page, is loved by all the kids.
Dora is seen having fun with her buddy, Boots the monkey.
[ Read: Monkey Coloring Pages ]
3. Dora The Latino Girl:
Dora is one of the most loved characters on kids' TV.
Let your kid bring out the feminine side of Dora by coloring this picture.
This picture shows Dora, dressed gracefully in a pretty Latino dress and a flower in her hand to match her outfit.
4. Dora With Boots And Tico:
Dora is always accompanied by her beloved friends. Your kid will be more than happy to color the page.
Dora is seen here with Boots, the monkey and Tico, the squirrel.
Children love coloring this page because they think of their own friends when they see their loved characters with their friends.
5. Dora As A Ballet Dancer:
Dora looks adorable in her ballet dress.
The picture shows Dora enjoying a lot with Boots the monkey while dancing to ballet tunes.
If your kid loves to party, she will absolutely love coloring this picture.
[ Read: Ballet Dancer Coloring Pages ]
6. Dora In A Halloween Costume:
This picture can help your kid know more about Halloween by introducing Dora's Halloween costume.
Use this picture as a great way of teaching your kid about the Halloween tradition of trick or treat.
We are sure your baby will enjoy coloring Dora's pirate Avatar!
[ Read: Disney Halloween Coloring Pages ]
7. Dora With Her Friends:
Dora loves having a gala time with her friends.
Your kid will love how Dora is gleefully swinging with her friends in this picture.
This picture can teach your kid more about friendship and can help them learn about how friends always have fun with each other.
[ Read: Chota Bheem Coloring Pages ]
8. Dora The Queen:
This adorable picture of Dora can help your baby learn more about the concept of King and Queen.
This picture will help your kid identify Kings and Queens by their costumes.
Dora looks simply lovely dressed as a queen while Boots the monkey looks cuter, dressed as the King!
9. Dora Dressed For Winters:
Use this picture to teach your kids more about seasons.
Let your kid know about winters and snowfall.
Make them learn about the kind of clothes that are to be worn during winters and what they are called.
10. Dora Jamming With Her Friends:
This is a super fun picture of Dora where she is seen thoroughly enjoying her jam session with her friends, Boot the monkey and Benny the bull.
The picture backdrop is just perfect for the kids to know about how décor is important for certain occasions.
The disco ball and the balloons make the picture even more appealing to kids.
Your kid will love to see how Dora is enjoying singing with her friends. After all, any activity, when done with friends, turns out to be pure fun, right?
11. Dora Goes For A Ride:
It is fun to have a ride with friends. In this picture we Dora enjoying a ride in a car without a hood. It is rare to find this kind of car these days. If your child is really interested in cars then show him different pictures of cars and tell him which type of car
Dora is actually riding. He will love to color the car first; he might choose the color he will want his dream car to look like. You must tell him it takes a lot of hard work to buy a car. This will enable him to understand the importance of hard work and sincerity, which are secrets to success.
[ Read: cars coloring pages ]
12. Dora as a Fairy Princess:
Dora looks beautiful as a fairy princess. This soft and feminine side of Dora in this picture will make them want to color it. Little girls will use their imagination to color this picture of Dora wearing bead necklaces and a beautiful frill dress. You must appreciate your child's creativity after she finishes coloring it. Always add dates next to the coloring page and keep it in a file. You can show these pages when your child grows up, since everyone loves to remember their childhood memories. Make their childhood really special so they have cherished memories always!
[ Read: Fairy Coloring Pages  ]
13. Dora on the Beach:
Dora is ready to hit the beach. She is looking fashionable with the goggles and the flower head accessory. She makes her look more casual with the sarong, crop top, flip flops and bracelet. Your little girl will be excited to color this stylish picture of Dora. Dora is a cute and photogenic like your little one, it is an ideal poster for your girl's bedroom.
14. Dora with a Teddy:
Children have their favorite soft toy that they like to cuddle. Most often it is a brown teddy bear that your child cuddles when he or she sleeps. It gives your child a sense of security and he gets an object to shower his affection. He will be talking to his teddy like you talk to him; it is really amusing to watch children imitating your actions and expressions.
Your child will love this picture and will color it with great care. Make sure you pin this coloring page in your child's bedroom after he finishes coloring!
[ Read: Bear Coloring Pages ]
15. Dora Dressed As Bunny:
Dora is a ready for fancy dress party. She has dressed up as a bunny rabbit, with two big ears on the head. She looks so cute.
Your child must have participated in a fancy dress competition at school. He might tell you funny anecdotes about the fancy dress competition and how he won it maybe. You can also share your childhood memories of a fancy dress competition. He will enjoy listening to it while coloring.
16. Dora with a Basket:
Dora is carrying a basket in her hand and with her is Boots, the little monkey. Maybe she has come to pick flowers from the garden. She might also be collecting some evidence in her basket and finding out clues to solve a puzzle or riddle.
Children love to solve puzzles, riddles and admire someone with a brave adventurous spirit. You will able to understand your child's mental development if you play Dora video games with him.
Make every moment an opportunity for learning and self-discovery, this makes learning a fun experience. Your child who regularly watches Dora will loving coloring this picture, as they look up to Dora for her love of exploration. Dora's character can make a lasting impression on the child's mind and he will probably remember all the cartoon series even when he grows up. Since the Dora series help the child to think logically.
17. Dora Exploring Under the Sea:
Dora is exploring the life under the sea. She is looking wide eyed at the fishes, corals and all the creatures that live under the sea. She is inside a glass box looking amazed at the world outside her. This gives her an extra thrill. With her is the constant companion Boots and Isa the Iguana wearing the pirate hat with a warning symbol, ready to explore the world. The iguana is operating this underwater object and making it move around so every nook and corner of the sea can be viewed. There is no fear of getting lost since Dora is carrying her purple talking backpack with a talking map.
[ Read: Sea Animals Coloring Pages ]
18. Dora Carries Gifts:
Dora is carrying gifts; probably these gifts are for his friends and family. She maybe helping everyone decorate the Christmas tree and keep the gifts underneath it. Giving gifts is a common custom all around the world, be it Christmas, New Year or Thanksgiving. It is not the gift that matters but the emotion behind the gift which is so important. Gifts, cards and goodies make Christmas always so special, here a pretty looking Dora is getting geared up for the Christmas celebration. Afterall the real fun lies in preparing for the grand festival!
19. Dora and Her Mommy:
Every child loves her mother's warm hug and affection. Dora being a little girl is not an exception. She has a special bond with her mother as the picture shows, like most children do.
Your child will immediately associate with this picture, because he or she might be like little Dora running into her mother's arms often, especially after returning from school or before going to school. Your child feels happy and secure when you give them a warm hug and kiss. You can show your affection always by giving your little one a hug.
20. Dora sets to Explore:
Dora is known to be a famous explorer, as shown in the edutainment carton series. If your child has already watched the adventures of Dora in television then he or she will definitely associate with this picture. In this picture we see Dora is carrying her talking backpack with her, as she always does wherever she goes and she is hanging from a creeper. She has boots for company who is also swinging by a creeper. They are really having a great time, and a little tortoise is also peering its head from a clump of cactus to partake in the joyous activity. This picture depicts the fearless adventure spirit of Dora, which every young child possess.
21. Dora Gets Ready for Christmas:
Dora and her little friend Boots (known for her love of red boots that he wears always) is celebrating Christmas, the most joyous season of the year. Boots is ringing the Christmas bell and is wearing the red cap. Dora too is wishing everyone merry Christmas. Boots is holding on to a peppermint candy stick, another famous symbol of Christmas festivities.
Through this picture your child will know about different festivals and how it is celebrated with pomp. Your child will love coloring this page. You can pin this coloring page in your child's room during Christmas.
[ Read: Disney Christmas Coloring Pages ]
22. Dora and the Little Froggie:
Dora is looking so pretty in this picture with a hat on her head with a little flower pinned on its side. She is having a nice time dipping her feet in the little pond, while sitting on the bench. She is talking to the little frog sitting on the lotus pond looking at Dora with a smile on its face.
Your little angel with love to color Dora and the little frog. She will also want a friend like the little frog who will listen patiently to her. You can be that friend or confidant to your child rather than being a strict mum giving instructions always.
23. Dora as a Cowgirl:
Dora is dressed like a cowgirl with hat, the Texan style waistcoat and boots. She rides the horse along with the little monkey. She looks adorable and smart at the same time.
Your child will take special care in coloring the clothes and the friendly horse. You can tell them more about cowboys and their life. They live in arid region of Texas and have big ranches where they take care of livestock. They use lasso and other equipment to catch animals who try to escape. They have a particular dressing style and attitude to life. Cowboys really struggle to eke out a living, just like it is shown in Western films. You can watch some funny cowboy films with your child as a treat!
24. Dora Celebrates Her Birthday:
Dora is celebrating her birthday with her friends in this picture. There is a grand party at home. We see all the signs of celebration like banners written in both English and French with the Happy Birthday message, balloons, party hat and confetti. Dora has become one year old, she is about to cut a cake as her cheers on. The little monkey is trying to blow of the candle before Dora can, those little pranks that children often play.
You must have organized a birthday party for your little one already. Your little kid will remember all the fun he or she had in the birthday party, while coloring this picture. The company of friends and family make the day all the more special.
[ Read: Happy Birthday Coloring Pages ]
25. Dora Goes Butterfly Catching:
Many children love to run after a butterfly and catch them with a net. Dora is also trying to catch this butterfly in this picture. She has her favorite friend, the little monkey for company.
You must teach your child not to touch a butterfly, because a butterfly is very delicate. Instead, you can tell your child to observe the different colors on the butterfly's wings, that mother Nature has so generously bestowed on this little delicate creature. Instill in your child the respect for Nature and little creatures.
Notice how your little child colors the butterfly. This will help you as a parent to gauge his observation skills. If you have a little girl she will take special care to color Dora's dress.
Dora's cute face, colorful dresses and ever present smile make her a favorite amongst most kids. Share these lovely free printable Dora coloring pages online with your kids and tell us which one was their favorite.
DISCLAIMER: All images found here are believed to be in the "public domain". We do not intend to infringe any legitimate intellectual right, artistic rights or copyright. All of the images displayed are of unknown origin. If you are the rightful owner of any of the pictures/wallpapers posted here, and you do not want it to be displayed or if you require a suitable credit, then please contact us and we will immediately do whatever is needed either for the image to be removed or provide credit where it is due. All the content of this site are free of charge and therefore we do not gain any financial benefit from the display or downloads of any images/wallpaper.
The following two tabs change content below.