Did you find a small piece of skin hanging on your baby's body? Is the hanging bump of skin soft to touch? Do not panic, it's only a skin tag. What are they? How do they occur? What can you do about them? Read our post and learn all about skin tags on babies here.
What Is A Skin Tag?
A skin tag or an acrochordon, a fibroepithelial polyp, a soft fibroma, a fibroma pendulum, etc., is a soft, fleshy outgrowth of darkly pigmented tissue. These tags vary in size; some are pinhead-sized bumps with a narrow stalk. On the other hand, some are as large as a grape. Moreover, a skin tag will be soft to touch, unlike warts that are rough with an irregular surface.
[ Read: Symptoms Of Warts In Babies ]
Skin tags occur on any part of the skin surface, but they typically occur more commonly where skin rubs against skin or the skin creases. Some such areas include:
There are some people who are more prone to skin tags than the others. If your baby lies in any of the below-mentioned categories, then he is bound to have skin tags:
Babies who are overweight and obese develop skin tags.
Hereditary reasons are one of the major reasons for such skin outgrowths.
Kids who are diabetes patients.
If your kid is suffering from human papillomavirus.
[ Read: Common Baby Skin Allergies ]
It is normal for you to panic when you see something wrong with your little one. But, relax! Skin tags are completely harmless and even benign. They are just extra outgrowths on the body and do not you're your baby in any way. They are non-cancerous in most cases. Moreover, they do not have the predisposition to become cancerous and remain harmless if left untreated except, that they appearance slightly changes.
Sometimes, these skin bumps bleed, display multiple colors, or grow, and may even turn cancerous. So, if the skin tag on baby's body exhibit any such signs then take him to a pediatrician immediately, or go for a biopsy test for cancer.
Skin tags are not contagious. There is no scientific evidence to prove that such skin outgrowth spreads from one person to the other. Thus, they are considered non-communicable.
[ Read: Fungal Skin Infection In Babies ]
Surgical treatment is available for skin tags. If you wish to seek medical intervention, consult a dermatologist or a surgeon and get the skin tag removed by a laser technique or by cutting off the skin portion with a scalpel. If your baby's tags are large, then your doctor will give him some general anesthesia as well.
But, if you are alright with your baby's skin tags, then there is no reason to treat them now. Skin tags are more of an embarrassment than a condition, and you can consider getting your baby skin tags removed when he is older. It has a lot to do with peer pressure and self-image. However, if you treat your baby normally with the unusual growth on his body, then don't take him to a surgeon just yet, surgery isn't an advisable thing for a baby.
[ Read: Skin Care For Babies ]
Does your baby have skin tags? Did you seek medical intervention for them, or did you leave them untreated and wait for him to grow older? Tell us your story here and help fellow mommies in similar situations. Do share your experience by dropping in a comment below. We would love to hear from you.
Recommended Articles:
Comments are moderated by MomJunction editorial team to remove any personal, abusive, promotional, provocative or irrelevant observations. We may also remove the hyperlinks within comments.
The following two tabs change content below.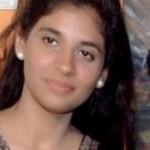 Latest posts by Hansika Kaushik (see all)