Do you want your child to be the king of his story? Are you looking for baby boy names that mean king? Well, then you have stumbled into the right place, or the right post, take your pick!
Most parents today look for names that mean king. A king has an aura of power and majesty, traits that every parent wants their newborn to imbibe. Here are ten baby boy names that mean king. Peep on!
Baby Boy Names Meaning King:
1. Rory:
The meaning of Rory is 'red king'. It is a spirited and buoyant name for a red head with Celtic roots. Rory is a unisex name, but for the past few years, it is tilting decidedly towards the boys. Rory is the name of Robert Kennedy's youngest daughter. Legendary Irish guitarist Rory Gallagher is one of the most famous Rorys of all time.
[ Read: Baby Boy Names Inspired By Prince ]
2. Reagan:
Reagan is an Irish name meaning 'little king'. It is another strong and straightforward unisex name for you to consider. Reagan is climbing the popularity chart, and going by its popularity, it will soon be among the top 50 unisex baby names. Reagan also has ties with the President Ronald Reagan of the United States.
3. Malik:
Malik is an affectionate name originating from the Arabic language. It is very common amongst African and American parents. The name Malik has several spelling variations. Some include Maliq and Malek. We prefer Maliq to the common Malik. The q ending adds a quirky element to it.
4. Leroy:
Leroy is one of the most exotic sounding baby boy names meaning king in this list. We admire this name for its buoyant African spirit. This brilliant name is a worthy successor to the much-used Roy.
[ Read: Mythological Names For Baby Boys ]
5. Rex:
Rex is a sexy, sleek and regal name to consider for your child. The charm of this name is the final 'x' and its unconventional simplicity. Natascha McElhone gave this cool name to her little boy. Even Coldplay's Will Champion bestowed the name on one of his twin sons. Children will relate the name with the dinosaur in the "Toy Story.
6. Rian:
Rian, meaning little king, is the authentic and original form of the name Ryan. It has been one of the most popular Irish names in America for decades now and was on the Top 20 list in the year 2013. Ryan O'Neal first brought this name to light in the mid-1960s. People thought of it as a fresher alternative to commonplace names like Kevin and Brian. Some parents even name their little girls Rian.
7. Rey:
Do not confuse Rey with Ray. They both have entirely different meaning. This Spanish name has an on-trend royal vibe to it, something that we love. The name makes a super cool middle name but works fine as a first name too. It is also a nice diminutive to names like Rachel or Raymond.
[ Read: Greek Mythology Inspired Baby Names ]
8. Heinrich:
Heinrich is a traditional German name that means the home of the king. It initially had a tough time immigrating into the American baby name world but has now made a permanent place. Harro would make a cute nickname for this one.
9. Sigourney:
This name is for your little daring king. The name has its origin in the French language. Actress Sigourney, born Susan Weaver, made this name famous, but couldn't make it popular.
[ Read: Baby Names Inspired By Roman Mythology ]
10. Aalam:
Aalam is a famous Urdu name, meaning king. The short and attractive name is finding a well-deserved favor with trendy parents. Some parents also name their baby girls Aalam, but we would advise against doing that.
Each of these baby boy names that mean king or prince is a combination of classy and trendy, a winning combination for an excellent name. So select one and give your child a lovely identity. Which of these baby names appeal to you the most? Share your chosen name with us below.
Recommended Articles:
The following two tabs change content below.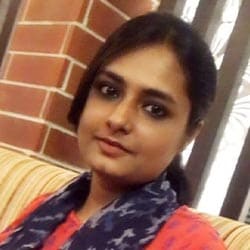 Arshi Ahmed
Arshi Ahmed did her graduation from Shri Shikshayatan College, Kolkata, and post graduation in English from Lovely Professional University. She specializes in writing baby names articles as she loves to help new parents find a name for their child. Arshi understands how important it is for a parent to find the right name because the name gives the baby an...
more