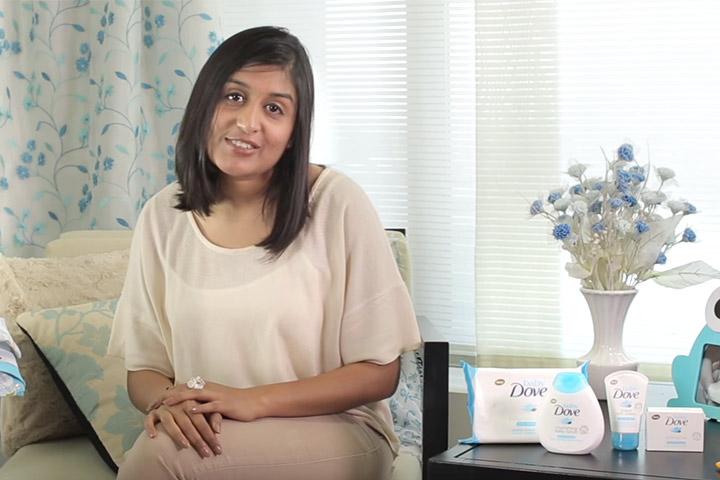 Did you know that a baby's skin loses moisture five times faster than an adult's skin? When Richa, a young mother, found this out, she wondered what she could to do to keep her baby's skin from drying out.
Enter Baby Dove Rich Moisture Lotion! Richa talks us through the benefits of this wonderful product like the quality of its packaging. She also mentions its texture and how it's just right, neither too thick nor too thin. The lotion soothes dry skin from first use and leaves skin moisturized for 24 hours.
Tested by dermatologists and pediatrician, the lotion is mild with a pleasant aroma. It is dermatologist and pediatrician-tested. It's also pH neutral and hypoallergenic, which means, it minimizes allergy risks. All of this ensured it helped keep her child's skin healthy! Keep watching to find out just what she thought of it.