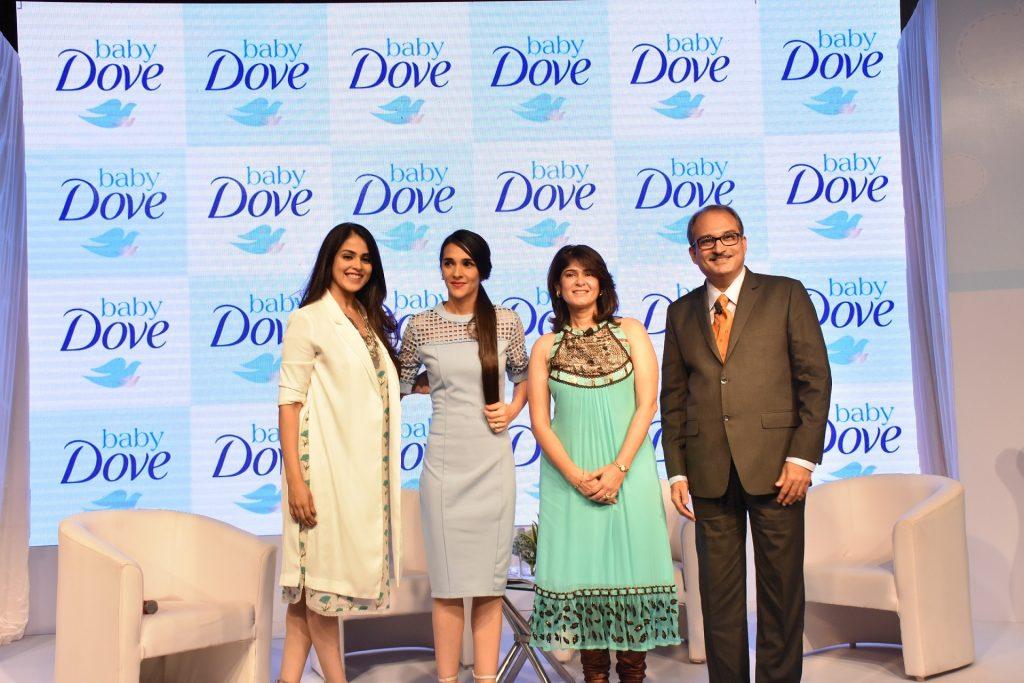 It's time to share your skin secret with your baby. All this while, we have been enjoying smooth, moisturized skin thanks to the beauty brand Dove. Now, we can pass on the benefit to our babies as well, as Dove has entered the baby care category by announcing the launch of 'Baby Dove' in India.
India is the only country after Brazil to have Baby Dove available in its market. The brand promises to go beyond mildness to replenish essential moisture.
At the launch event in Mumbai, Prabha Narasimhan, Vice President Skincare – Hindustan Unilever, said: "We are excited to bring Baby Dove to India after a highly successful launch in Brazil. The brand also signifies the entry of Hindustan Unilever in the baby care category.
"At Baby Dove, we believe that mildness alone is just the first step to protecting a baby's delicate skin. Our aim is to go beyond mildness and ensure that the lost moisture is replenished, thereby providing superior care. We strongly feel that the Baby Dove campaign resonates with moms globally, and we have set out to reassure moms that they know what's best for their child."
Genelia Deshmukh unveiled the product range alongside mommy influencer Tara Sharma. Here's what she had to say, "Being a loving mum of our two little kids, I am excited to find a brand like Baby Dove that shares the same beliefs as I do. I often say 'No one gets more advice than a pregnant woman and a new mum! It is important I think to trust one's maternal instincts and do what works for you and your child and family. Each child, each parent, and each family is different. Baby Dove says just this and they also advocate that one should not feel pressured to be a perfect mum as there are no perfect mums, only real mums!"
Baby Dove: The Product Range
Dove has built on its near 60-year heritage of moisture, mildness and care to develop cleansers enriched with its iconic ¼ moisturizing cream and patented technology to protect the skin's natural barrier.
Dermatologist tested, and pediatrician tested, Baby Dove contains two ranges with products formulated with cleansers and moisturizers that uniquely replenish essential nutrients and are hypoallergenic and pH-neutral for all babies' skin types.
Developed for babies with normal to dry skin, the brand has launched two ranges: Baby Dove Rich Moisture and Baby Dove Sensitive Moisture.
1. 

Baby Dove Rich Moisture:

New Baby Dove's Rich Moisture range has been developed for babies with normal to dry skin.  It includes the Baby Dove Rich Moisture Baby Bar, Lotion, Diaper Rash Cream, and Baby Wipes.
2. Baby Dove Sensitive Moisture:
New Baby Dove's Sensitive Moisture range has been developed to take extra special care of babies with even the most sensitive skin. This range includes Baby Dove Sensitive Moisture Baby Bar.
Baby Dove product range:
Baby Dove Bars – INR27 (50gm) for both rich moisture and sensitive range
Baby Dove Bars – INR48 (75gm) for both rich moisture and sensitive range
Baby Dove Lotion – INR180 (200ml)
Baby Dove Diaper Rash Cream – INR210 (45gm)
Baby Dove Wipes – INR210 (50 sheets)
FROM 'REAL WOMEN' TO 'REAL MOTHERS'
On the occasion, Baby Dove celebrated the concept of 'Real Moms' and the belief that there are no such thing as perfect mothers, only real ones. The launch of the brand also entailed a very interesting panel discussion that highlighted the pressures and anxieties faced by an Indian mom, as revealed by the 'Real Mothers Heard' survey conducted by Baby Dove. The survey respondents comprised mothers from six different geographies including USA, UK, India, China, Brazil and Mexico.
For the readers of Mom Junction, below are a few surprising insights that were unearthed by the survey:
90% of Indian moms feel pressured to be a perfect parent
India ranks highest globally with 54%, where moms would like to go to work rather than stay at home
66% of Indian Mothers Receive Conflicting Advice from their Mothers and MILs
The survey has brought out so many insights, and as a mother, we are sure that it strikes a personal chord with all of you. A key takeaway and a message to mothers across the country is to trust your way as there is no right or wrong way. Remember everyone, no perfect moms, and only real moms.
You can buy Baby Dove products here.
To know more about Baby Dove, click here.
The following two tabs change content below.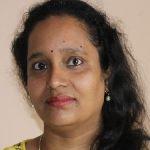 Latest posts by Bhavana Navuluri (see all)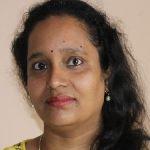 Bhavana Navuluri
B.Com, MBABhavana is the chief editor for MomJunction. She has 16 years of experience in content writing, editing, and management. She was a print media journalist for six years, before moving to online.As the chief editor, she guides her team in writing the most authentic content with no compromise on quality or editorial values.On the academic front, Bhavana is a graduate in Commerce, and has done her Masters in Business Administration, with proficiency in Accountancy, Financial Analysis, Business Economics, Planning and People Management.When not writing or editing, she loves to read (and re-read) English classics or spend time with her two children.