It is so hard even to begin to describe how adorable babies are. Finding the right words can be a task as defining their level of cuteness can't be done merely through words. You may need some external help at such times, so we have curated a list of baby quotes and sayings for you.
These quotes will help you relate at a deeper level, and you might be able to express how much you adore babies. Read on to learn more from these quotes about the adorable bundles of joy known as babies.
101 Cute Baby Quotes
Quotes about baby boys, baby girls, a baby's smile or a mother and her baby – you name it, we have it.

Baby Girl Quotes
Your little princess is perhaps the closest to your heart. No better way to convey your endearing love for her than with these short baby quotes.
1.
2. "She is everything that is perfect, wrapped in a tiny bundle."
3. "A baby daughter is always a Daddy's girl and Mommy's world"!
4. "A baby girl is a miracle that never ceases to be miraculous."
5. "A baby girl is a giggle wrapped in the warmth of sunshine."
6. "A baby girl always leaves a bit of sparkle and a bit of rainbow wherever she goes."
7.
8. "When you have a baby girl, you realize that there is something far more precious than the most precious jewels."
9. "Giggles, curls, ribbons, and bows! Our baby girl is so adorable from head to toe."
10. "Baby girls are precious gifts, wrapped in love serene. Their dresses tied with sashes and futures tied with dreams."
11. "A baby girl is always a source of perpetual wonder for her parents."
12. "A baby girl would dance her way into your heart, whirling on the tips of angel wings, scattering gold dust and kisses in your path."
13.
14. "A baby girl is a bundle of firsts that excite and delight; giggles that come from deep inside, always wonderful and precious… so much that your love for her knows no bounds."
15. "No matter what the moment, a baby girl will always render sunshine in your life with her adorable smile."
16. "There is no better feeling than watching your baby girl break into laughter."
17. "It's extraordinary to look into your baby girl's face and see a piece of your flesh and your spirit."
18. "A toddling little girl is a center of common feeling which makes the most dissimilar people understand each other." – George Eliot
19.
20. "Baby girls are precious gifts like birds and brooks and streams…their hair is tied up with ribbons and bows…their hearts are tied up with dreams."
Baby Boy Quotes
Adorable and even funny baby quotes that let you say how much you love your little boy.
21. "His little hands stole my heart. His little feet ran away with it"!
22. "Let him sleep, for when he wakes up, he will move mountains."
23. "A baby boy may leave smudges in the house and also on your heart."
24.
25. "Baby boys have a pocket full of mischief and a saddle, always overflowing with joy and excitement."
26. "A baby boy is a little miracle that you would like to share, an angel that you always handle with care."
27. "Of all things that I held, my baby boy is the most beautiful and precious."
28. "The excitement on the face of your baby boy is certainly the most exhilarating part of parenthood."
29. "Sometimes when I need a miracle, I look into my son's eyes, and realize I have already created one."
30.
31. "You will love that little boy so very very much… even more than you love yourself. That little angel is what you call a son."
32. "There has never been, nor there will ever be, anything quite special as the love between a mother and her baby son."
33. "Your baby boy will hold your hand only for a little time, but he will hold your heart for a lifetime."
34. "Little boy! You remind me how so much depends on what we make of the days now."
35. "Coos and gurgles, and chuckles. Suddenly your baby boy fills your life with these sounds that tug your heartstrings every time."
36.
37. "A baby boy always is that anchor of your life, even through rough tides of life."
38. "A baby boy is truth with dirt on its face,
Beauty with a cut on its finger,
Wisdom with bubble gum in its hair,
and the hope of the future with a frog in its pocket."
Baby Smile Quotes
A baby's smile is pure, soulful, and the cutest thing ever! Use any of these cute baby quotes to share your love for your ever-smiling baby.
39. "When they finally place the baby in your arms and you notice that smile, you suddenly feel a surge of overwhelming, unconditional love that you never felt before."
40.
41. "The best feeling in the world is knowing that you are the one who made the baby smile."
42. "It is a moment of pure ecstasy and satisfaction when you see a smile flicker on baby's lips, just as they gently pass into a deep slumber."
43.
44. "All the sleepless nights make it worth the effort when you are rewarded with a baby's adorable smile."
45. "A baby's smile can give you power… enough to even struggle through tears."
Newborn Baby Quotes
Newborns are innocent charms, all in a tiny, cute package. Here are the best words to convey your joy and love about meeting a newborn.
46. "A new baby marks the beginnings of all things – wonder, hope, and a beautiful dream of possibilities."
47.
48. "Having a baby is a life-changer. It gives you a whole other perspective on why you wake up every day."
49. "From the moment you were placed in our arms, you snuggled your way into our hearts."
50.
51. "It's an overwhelming moment where your entire life changes forever…for good. Babies are just so wonderful!"
52. "There's really nothing quite so sweet as a newborn's feet!"
53. "Having a baby is like having a bit of heaven right here on earth."
54. "If I am thinking correctly… a new baby is probably, undoubtedly the grandest gift that could ever be."
55.
56. "On the day you were born, the angels clapped their hands and the moon danced with the stars."
57. "In the eyes of a baby…there is joy, there is laughter… there is hope, there is trust, a chance to shape the future."
58. "Cleaning and scrubbing can wait 'til tomorrow
For babies grow up we've learned to our sorrow,
So quiet down cobwebs and dust go to sleep,
I'm rocking my baby, and babies don't keep."
59. "Babies are the hands by which we take hold of heaven."
Mother And Baby Quotes
A mother and her baby share a special bond, and these quotes best capture its essence.
60.
61. "A mother may hold her baby's hand for a moment and their hearts for a lifetime."
62. "I believe in love at first sight because I have loved my mom since I opened my eyes."
63. "You may get all grown-up one day but in the heart of your Mama, you will always be the precious little baby I once held in my arms."
64. "I am proud of many things in life but nothing beats being a mother."
65. "You can outgrow a mother's lap, but never her heart."
66.
67. "There is nothing sweeter in the world for a mother than the smell of her baby's breath, happy coos, and gentle kisses."
68. "Carrying a baby is the most heavenly experience a woman can enjoy."
69. "All that a mother aspires is to love her babies a little more before they are not little anymore."
70. "I always remind myself to hold on to the tiny moments and cherish the little snuggles. They grow up so fast."
71. "I never knew I could love and care so much until the day I became a mother."
72.
73. "Life comes a full circle when you see for yourself the new life you made."
74. "Once in mommy's tummy, for now in mommy's lap, but forever in mommy's heart… That's how precious my baby you are"!
75. "A mother's joy begins when new life is stirring inside… when a tiny heartbeat is heard for the very first time, and a playful kick reminds her that she is never alone."
76. "Babies are bits of stardust blown from the hand of God. Lucky is the woman who knows the pangs of birth for she has held a star."
77. "When they placed you in Mommy's arms, you fell straight into my heart and there will always be a place for you there forever."
78.
Cute Baby Quotes
"A baby will make love stronger, days shorter, nights longer, bankroll smaller, home happier, clothes shabbier, the past forgotten, and the future worth living for."
"Ten little fingers, ten perfect toes, fill our hearts with love that overflows."
"Precious one, so small, so sweet. Dancing in on angel's feet. Straight from heaven's brightest star. What a miracle you truly are."
"Fairy tales can come true. Look at us we had you."
"Babies are born with no baggage. They begin their lives without a care in the world. And this innocence and sense of wonder is what makes them amazing."
"My precious one, so small and sweet. Dancing on an angel's feet. You are straight from heaven's brightest star. What a lovely miracle you truly are."
"No one else knows the strength of my love for you. After all, you are the only one who knows what my heart sounds from the inside."
Cherish every moment for the adorable little snuggles do not last very long.
Short Baby Quotes
"A baby's smile is an antidote to melt your day's stress away."
"A baby's grin has so much magic that you barely realize that it is a toothless smile!"
"A baby's cry is heaven's anguish, but their smile is the heaven's joy."
"Baby – A little bit of heaven sent down to earth."
"Your little feet, make the biggest footprints in our hearts."
"A baby fills a space in your heart that you never knew was empty."
Funny Baby Quotes
"So there's this boy. He kinda stole my heart. He calls me Mom."
"Baby boys are God's way of telling you that your house is too neat!"
"Sleeplessness is a contagious disease that often transmits from babies to parents."
"People who say they sleep like a baby probably never had a baby themselves."
"Babies can teach you a lot of things. Patience is among the most important of them."
"Babies are mini-tyrants. They decide when you eat, sleep, and whether you go to work today or stay captive at home."
Beautiful baby quotes and sayings help you express how you feel about your little one. You may use them to caption your baby's pictures on social media. You may choose quotes that match your baby. Choosing the quotes about a baby girl or boy according to your baby's gender can also make the lines more personal. There are various quotes mentioning sleepy babies, playing babies, etc. You may choose the one that suits your baby the best. Sharing quotes about how your baby changed your world can also be wonderful. What's your favorite quote about babies? Do share with us in the comment section below.
Infographic: Thoughtful Baby Quotes
You can never have enough of these cute and sweet baby quotes. No matter how many you may read, your feelings and emotions for your little one seem to surpass all quotes and phrases. So here are a few more thoughtful and heartfelt quotes for your little bundle of joy.
Check this infographic out and save it to add to your baby's pictures or send to a loved one who has recently had a baby.
The following two tabs change content below.

Sravani holds a post-graduate degree in Biotechnology from SRM University, Chennai. Being an avid reader, she keeps herself up to date with research. Her interest lies in teaching new things to children in creative ways. For MomJunction, she covers literature and information/ facts articles for kids. Sravani likes to unwind by teaching to her son, spending time with her family,...
View Profile

›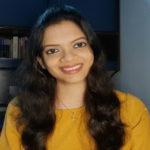 Shreshtha Dhar
(M.A, M.Phil )
Shreshtha Dhar is a licensed Clinical Psychologist running her private practice Thought Craft in Kolkata. She has special interest in the emotional and behavioral issues of both children and adults. Shreshtha has previosuly worked as a lecturer, published various research papers and contributed to magazines. She provides long distance teleconsultation in English, Hindi and Bengali.