Winter is coming. But is the baby ready for it with a closet full of warm clothes?
Besides the usual winter gear such as sweaters, socks, and gloves, your baby will need a proper winter hat to keep them warm when they go out. The cold winter breeze can make them fall sick, and a baby winter hat is a must to protect their ears and head.
In this MomJunction post, we list some of the finest baby winter hats for you to choose from.
15 Baby Winter Hats
Choosing the right winter hat for your baby becomes easy when you consider the age of the baby, the size of the hat, and the material it is made of.
Read on to know more about our selection of baby winter hats.
This baby winter hat from Carhartt is made of 100% acrylic material and is stretchable. It provides warmth during the cold days or cool nights and comes in a classic knit design. It is available in different colors that match with your little one's outfits.
Features:
Rib-knit pattern
A wide cuff that is folded-up in the front
Soft and stretchable
The Carhartt patch is knit woven on the cuff
This winter hat from JAN and JUL is adorable and super soft. The hat offers warmth and full coverage for the ears and head of the baby during cold days and nights. The uniquely cute design adds style to your little one's outfit.
Features:
Soft with sherpa fleece lining
Premium quality stretchy knit
Chinstraps keep the hat securely in place
Good for long-term use
This microfleece pilot hat from N'ICE Caps is designed to keep your little one warm and comfortable during winter nights. They are tested for a great fit and are adjustable to the baby's growing head size. The hats are available in various colors to match your baby's outfits.
Features:
Sherpa fleece lining for softness and comfort
Hanging braided tassel on the hat
Chinstrap with adjustable hook and loop
The fleece material is partly water-resistant
Comes with a pair of mittens
This fleece trooper hat for baby boys by N'ICE Caps is designed for a great fit and offers warmth to the baby with complete coverage for the ears and the head. It is available in different colors for you to choose.
Features:
It has a two-ply polar fleece lining
Drapes down to cover the back of the neck.
Gingham check buffalo plaid print
Fleece material is slightly water-resistant
The fleece-lined knit winter hat from Connectyle is available in three sober colors that go with all the outfits of your little one. It is designed for a relaxed fit and an added comfort. The earflaps keep the baby cozy and warm on the cold days.
Features:
Soft and comfortable
Made of 100% acrylic, with polyester lining
Double-layered fleece lining
Earflaps offer good coverage for the ears
Has ties to keep it in place

This SOMALER cable-knit earflap winter hat for babies has a classic design that makes your little one look adorable. It is warm and soft enough to keep your baby comfortable in the cold.
Features:
Fleece lining
Chinstraps keep the hat in place
Real fur pompom that can be removed for washing
The wool pompom is detachable
Earflap covers ears and full head
It is a slouchy winter knit beanie hat from FURTALK. It has a ridge design offering comfort and warmth to the baby. The faux fur pompom is detachable and can be stored in a zippered bag with the logo of the brand. It is an adorable clothing accessory for your baby to wear during autumn and cold days.
Features:
Made of 100% soft acrylic material
High-quality faux fur used for making the pom
Copper buckle at the top of the hat for easy removal of the pom
Super stretchy material ensures extended use
This Moon Kitty supersoft winter cap is for baby boys and girls. Its design combines the style of a snow hat and earmuffs to keep the baby's ears and head warm in the cold weather. It comes in various design patterns and colors.
Features:
Made of 100% polyester
Knit fabric with fleece lining inside
Earflaps offer good coverage for the ears and the head
Soft and comfortable
This winter hat from Funky Junque for babies is beautifully designed to match their everyday outfits. It is the perfect wear for the chilly weather and keeps your little one comfortable. It needs a gentle wash in cold water and should be hung to dry.
Features:
Ribbed knit design
Soft and comfortable
Made of 100% acrylic material
Thick and offers good coverage for ears
This infant winter hat from Exemba is designed with earflaps that offer great coverage for the eyes and the head. It is made from 60% cotton and 40% acrylic fibers. These winter caps are available in four different colors and make your little one look adorable.
Features:
Lined with soft fleece
Chinstraps to keep it securely in place
It has good elasticity and preserves warmth
Premium quality stretchy knit
This hood styled winter cap from Bienvenu in a cute, knitted animal pattern provides comfort and warmth to your baby during the cold winter days. It is available in different colors to make your little one look adorable.
Features:
High-quality, soft, and comfortable material
Made of 80% acrylic and 20% cotton
Protects baby's ears, head, and neck
It is stretchable and can adjust to a growing baby's head
This cute winter hat with a cute earflap is made of 50% cotton and 50% acrylic fiber. It is soft and comfortable on the inside and outside and keeps baby cozy during the cold days. It is available in different colors that can match with almost all the outfits of your baby.
Features:
Chinstrap ensures a secure fit
Lined with 100% organic cotton
Materials used are eco-friendly with formaldehyde-free and azo-free dyes.
Offer good elasticity and heat preservation
Super stretchy knit allows for a long term usage
This winter hat from Oenbopo is crafted from 100% knitting yarn of high quality. It is very smooth and soft to touch. The fabric is thick enough to keep the baby's head warm for a long time. Moreover, you get this crochet hairball beanie styled cap in various bright colors.
Features:
Designed for durability and coziness
Stretchable for a comfortable fit
Well made with no loose threads
Pom pom firmly stays attached to the hat
Hand wash recommended for maintaining the quality of the fabric
The knitted winter hats from Durio are made of high-quality materials that make it soft and cozy. It has a cute design and is ideal for everyday wear. The trendy hat is available in classic colors.
Features:
Soft and breathable material
Made of eco-friendly and durable materials
Lightweight
Warm and stretchable
The baby winter hat from REDESS is crafted with knitting yarn outside and fleece inside, which makes it soft and smooth to touch. It protects the baby from cold winter and offers comfort and coziness. It is specially designed for infants and makes them look cute.
Features:
Made of durable and eco-friendly materials
Adjustable rubber band in its inside to offer a perfect fit
Lightweight
Large enough to cover the baby's ears
The important points to consider while choosing a good baby winter hat is the fabric, which is soft and smooth to touch, the size, and the design that offers full coverage to the head and the ears. If these criteria are followed, then look for your choice of designs and colors to up the baby's style quotient even on dull and gray winter days.
What do you consider while buying a winter hat for your baby? Let us know in the comment section below.
The following two tabs change content below.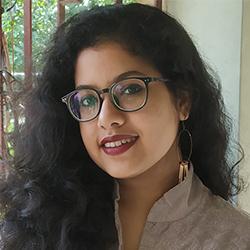 Poulami Nag
Poulami Nag is a writer and associate editor at MomJunction. She did her MA in English from Miranda House, University of Delhi and has qualified UGC-NET. Her journey as a content writer began in 2017 and since then she has garnered diverse interests along the way. Her knowledge of literature and language has given her an eye for detail and...
more