Babies develop with each passing day. By the time your baby is 16 months old, they attain several capabilities. The 16-month-old baby's developmental milestones include walking around with baby steps. The baby may also run, climb, and jump.
Some babies of this age also start to utter at least two to three words, while the chatty ones may utter even more. Teething is also observed during this period. Read on to know more about the developmental milestones of your 16-month-old baby.
16 Month Old Baby Development Milestones:

At this age, your baby is developing at a rapid speed. Take a look at the following to know your 16 months baby development.
Your baby is quite the grown-up at this age and can follow different directions.
She will be walking on her own. In fact, you may also find her walking backwards.
She may be able to kick balls and jump with time as well as learn to climb.
She will gradually learn to string words to make phrases, example: I want this or give me
You can now hold basic conversations with her.
She may learn to giggle when you make funny faces or tickle her gently. She is generally responsive to your actions.
Be prepared, she will say "no" to you more often. She will express her likes and dislikes as well.
She will repeat the actions you approve.
Even though she is not ready to read, she will love to stare at pictures and point at them.
Give her a crayon or a pencil to scribble.
She will want to feed on her own. She will try to hold the spoon.
You can start her toilet-training at this age.
Each child takes their own time to achieve the milestone. Some maybe faster in motor development, others in mental development and still others in social interaction. There is no need for you to worry, even if she has not reached the expected milestones. You can speak to your doctor and ask if intervention of any sort is necessary.
Importance Of Oral Hygiene:

Brushing begins at 16th month of age. According to the American Academy of Pediatric Dentistry (APD), you must take your baby to a dentist for the first time when she is 6 months old. Here are some tips:
You must be aware of the oral hygiene for your baby. The toothbrush you choose must be soft and meant for little ones.
You can begin her oral hygiene routine with warm water. For the toothpaste, you need to wait till she is capable of rinsing and spitting.
Don't feel disappointed if she is not willing to brush. She will learn with time.
Other Developments:

Your baby at this age is ready to say the magic words like "thank you" and "please". However, you must not push her at every instance to say them. Every baby has her own pace of development. Maybe she just needs a little more time.
Your baby at this age will observe when people use such words and may try to copy them.
Babies learn by imitating. You need to set good examples for your child to imitate and learn a new etiquette.
Playing is the core activity through which babies learn. Give her age appropriate toys. Push toys like trucks and buses can encourage her to walk. Simple things like plastic boxes and wooden spoon can help her learn too.
Watch your little one having fun for hours together with anything she gets hold of at this age. Inexpensive bath toys such as nesting beakers are very popular among babies.
As A Parent:
Parents play an important role in shaping a baby's behavior. Remember your baby considers you her role model. So always behave well when she is around. Here are the different ways you can help your baby:
We understand that temper tantrums are hard to deal with. But they can become easier for you to handle if you understand what she wants and decide accordingly.
Aggression is natural human responses, but the difference between you and your baby is that you have learned to handle it. Be calm and act right.
To show her frustrations she may throw things at you or her siblings. It is your responsibility to bring her under control if she throws or hits in inappropriate ways.
Take your child for a walk outside regularly. This will provide her ample scope to enhance her running.
In case you are planning to get back to work, it is very important that you organize your chores. Planning in advance and prioritization will help you spend quality time with your child.
Your baby is now busy exploring the world around her and is developing different skills. Her activities help her to get comfortable with the surroundings.
Help her become aware of her abilities and set simple rules.
Frequently Asked Questions
1. What fine motor skills should a 16-month-old have?
A 16-month-old will usually display the fine motor skills of turning pages, using both the thumb and fingers in a coordinated manner, building a two-block tower, pointing at objects, placing or removing an object from a container, identifying and putting simple shapes into puzzles, and spontaneous scribbling (1).
2. Should I be worried if my 16-month-old isn't talking?
A 16-month-old baby will usually imitate the sounds made by parents and try saying words, such as "Momma" and "Dadda." Consult a pediatrician if you do not notice your baby talking or babbling much (2).
3. What is considered talking for a 16-month-old?
References:
MomJunction's articles are written after analyzing the research works of expert authors and institutions. Our references consist of resources established by authorities in their respective fields. You can learn more about the authenticity of the information we present in our
editorial policy
.
When babies attain 16 months, they are at the end of infancy and gradually move towards toddlerhood. Your baby could be walking, giggling, and trying to self-feed themselves and have basic conversations with you at this age. However, it is important for you as a parent to follow the necessary safety measures while at home or outdoors to keep your baby safe at all times. Spend time, go for walks, and read and sing to your baby to promote their overall growth. Nevertheless, if you are concerned about your 16-month-old baby's development, you may speak to their pediatrician.
Moms tell us about your experience with your baby development at 16 months in the comment section below.

The following two tabs change content below.

Jessica Albert is a passionate writer who seeks to connect with her readers through wit and charm. Her work aims to invoke curiosity and keep the readers engaged through and through. She has prior experience working with magazines and e-commerce establishments as a content marketer and editor. Being a mother herself, she puts all her knowledge into creating content about...
more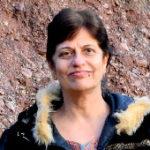 Dr. Mubina Agboatwalla
(MBBS, DCH, MCPS)
Dr. Mubina Agboatwalla is a well-known pediatrician, practicing paediatrics since the last 20 years in Karachi Pakistan. She is the head of the department of Pediatrics in Karachi Liaquat Hospital, as well as her private practice in three specialist clinics in Pediatrics. She is also a Public Health Specialist specializing in preventive health including nutrition, breastfeeding and infectious diseases especially...
more