Babysitting apps and websites can help you find a suitable caretaker in a hassle-free manner. The saying that it takes a village to raise a child is true. And with busy work schedules, millennial parents are keen on finding an ideal babysitter for the little ones.
Most apps offer background checks, individual reviews, and ratings that have won parents' trust. Read on for some of the best babysitting apps and websites that may meet your needs.
Best Babysitting Apps
Overview
If you're just transitioning into the space of finding your babysitter online, UrbanSitter is a great starting point. One of the most persistent worries potential users of babysitting apps have is leaving their child with a stranger. UrbanSitter handles that with an elegant solution.
By tapping into your social media accounts across the web it creates a database of trusted caregivers from the local networks and people you already know.
Caregivers here are listed from mutual friends you trust and who have used the app, which can be a big relief for parents as it is essentially a readymade referral at your fingertips.
It also gives you the option to tap into communities and groups that your kids are already a part of, such as sports teams, music classes, schools (elementary as well as preschools), and even religious groups.
By giving parents a transparent view of a caregiver's various qualifications and reviews it helps eliminate the idea of having a "stranger" watch your child. Parents can read testimonials from other parents, inside and beyond their network, and even see specific certifications a caregiver may have, such as allergy response, CPR, and other emergency training.
The user-friendly interface is easy to understand and navigate.
A simple three-step process lets you post the job and slot you want a caregiver for, interview them, and then finalize the appointment for when you need them.
In the unlikely event you lose track of the appointment, it will notify you with reminders and provide the caregiver's contact information beforehand.
Pricing
The basic version is free, while the paid features come to around $20–35 per month or a flat $100 annually. The payment can be made right on the app, which adds another layer of convenience. It is a must-have app for parents who are new to the idea of babysitting apps.
Overview
Sittercity is extremely easy to navigate, and the layout is a lot like your average social media app. This has been done intentionally to make the user experience intuitive and easy for both new and returning users.
In this case, instead of your friends or contacts, the focus is on the sitters listed on the app. You can get to know everything, from their location and availability to their personal details and contact information.
Each sitter's experience and skills are listed neatly and comprehensively, making it easy for parents to choose a prospective babysitter with specific skills or qualifications.
The app also has a section for feedback on any particular sitter from parents who have availed their services, thus giving it more credibility.
If parents need further clarity and peace of mind, they can run ID checks and background checks on any sitter within the app itself, thus providing another layer of security and reassurance to parents.
Where Sittercity really shines is its flexibility. Not every parent needs a sitter on a fixed schedule as it ends up being unnecessary on the days the parents are home.
Sitterycity offers customized plans for weekends and slots for when you're at work, or your child gets home from school. Besides, it lets you book a sitter for an evening slot or even an overnight slot on relatively short notice based on your needs.
It lets you know about a sitter's availability through a calendar feature that shows which sitter is available for what slot, and thus, you can choose accordingly based on that and their rates per hour.
Sitters that you have already had a chance to screen ahead of time are easy to book on short notice, as there is a provision to alert them when you need a sitter on a priority basis.
It doesn't end there! Sittercity lets you filter sitters based on specific skills, whether it is preparing meals, giving emergency first aid, tutoring, or cleaning up the house.
Pricing
The basic version is free, while the monthly membership fee is $35 per month. At the moment, there are no annual plans.
Overview
Bambino is another great option for parents looking for a reliable and qualified caregiver.
It does, however, require you to have a Facebook account to sign up. This shouldn't be a problem for most people as half of the world's online users are already on Facebook.
The potential babysitters need to register via their Facebook account as well, making contacting them or getting to know them beforehand a lot easier.
This allows you to check their background and social media activity and look for red flags and risk factors, ensuring more peace of mind.
You can move on to the process of actually finding a babysitter by posting the required date, duration, and any other relevant information on the app. You can further customize the settings and control who sees these babysitting requests.
Similar to the other apps mentioned, this also uses referrals from friends and acquaintances. The search and recommendations for caregivers are thus layered into three tiers :
People you personally know
Bambino prioritizes caregivers you know personally from your own network using social media algorithms to identify them.
People your friends/ acquaintances know
Bambino then expands your search to people who have worked for your direct contacts on Facebook and shows any reviews of them by these friends. This allows you to hire trusted caregivers who have already done a good job taking care of your friends' children.
Finally, Bambino filters caregivers in the network based on their location or distance from you. While it's great to have a perfectly rated babysitter who has all the qualifications you need, it can be problematic if they live far away and the commute is an issue during a last-minute appointment.
Ideally, you would get babysitters who you or your friends know personally and are located close to you. Bambino's algorithm does its best to ensure that.
Pricing
Bambino does not have a monthly fee system and instead has tiers of babysitters with different booking fees. A "junior" sitter could cost $2 in booking fees, while "Standard," "Advanced," or "Elite" sitters could cost $3 in booking fees.
Overview
Care.com has a layout that's reminiscent of matchmaking sites. After all, finding the right babysitter for your children is almost as important as finding a good match. This platform connects parents and caregivers in a way that few others do.
Parents are encouraged to have extremely detailed posts about their children, their needs, quirks, allergies, schedules, diets, etc.
It even has sections to list if your child has special needs and requires tutoring or if you would want them engaged in specific productive activities and learning.
The "matchmaking" aspect of it reflects in the feature where parents list the type of personality or traits they would like their preferred caregiver to have, so they can be certain that they will get along with their children.
The app makes the whole babysitting experience easier for everyone involved:
The parents get peace of mind from knowing their child is with a sitter who fits into the mold of an ideal caregiver.
The child or children feel comfortable being with someone who is handpicked to be compatible with them and fit the traits their parents know they find comforting or reassuring in a caregiver.
The sitters are able to cater to specific children knowing that their personality and traits are a good match, thus resulting in a professional, organic, and even enjoyable caregiving experience.
The more effort you put into your profile creation and list of needs and traits, the better chance you will find the perfect babysitter for your children.
While Care runs its own background checks as a given, users and parents are encouraged to complete additional checks that are standard across the industry.
These additional checks are included in their premium packages where Care does them for you in detail, running multiple checks on every aspect of the caregiver. Care even provides packages that include unlimited background checks for parents who'd like to make sure they're making the right decision.
Care.com exists in both website and app formats, making it flexible to use across platforms.
Pricing
Like other apps, the basic membership is free, while a monthly package costs $37, and a subsidized annual package costs $24, making this an extremely reasonable deal.
Overview
Like most other babysitting apps, Sitter also leverages mutual friends and their reviews while recommending caregivers.
It links you directly with your friends on social media who also use the app, so you can exchange potential sitters' profiles and ask specific questions as per your needs.
While mutual friends and a trusted network are a big part of the app, it is equally geared towards showing you caregivers who are located close to you.
After looking at their respective profiles and picking one that suits your needs, you can even schedule an in-person meeting and get to know them better before availing of their services.
If you are pleased with the quality of their work and have a positive experience hiring a particular babysitter, you can add them to your list of preferred or go-to caregivers.
This makes it easy for you to avail of their services again, without having to find them or another sitter from the algorithm and having to interview them again.
There is an option to mark certain sitters as your "favorites" to ensure that they get your alerts about a sitter requirement on a priority basis and be the first to respond.
This benefits both the parents and sitters immensely. The features come in handy when you need a sitter on short notice.
The sitter doesn't even require the app or internet access for this, as they can be notified via text message if you post an alert for a sitter at a certain slot. They can subsequently confirm their availability via text.
Once they have confirmed they are taking the particular slot, it is marked as closed on the app, so there are no chances of overbooking or double booking two sitters for the same slot.
Caregivers in your "favorites" list will likely be available since they are probably in close vicinity and free during those slots based on your prior experiences hiring them via Sitter.
Pricing
The pricing model is attractive, with the basic membership being free and the monthly membership being as low as $10. Customers willing to get an annual membership can get one for $100 per year.
Overview
helper is marketed as the app for working parents who are constantly on the go. It ensures that caregivers are easily available on short notice.
You can sign up and get a sitter available at less than three hours' notice.
helpr caregivers are required to have a minimum of two years of experience in childcare services, a CPR certification or a willingness to get one, and provide three professional childcare-related references. They are also always interviewed in-person to ensure maximum transparency and quality.
You can conduct your own checks on any potential sitter's profile and check their pictures and videos. Besides, you can also schedule an in-person interview to see how they get along with your child or children on a trial basis.
If you decide after all these extensive checks that a particular helpr is the right one for you, you can go ahead and book them for a predetermined date and time slot.
You can save your favorite helpers to avail of their services in the future without having to search for them all over again. This is especially useful when you need a babysitter on short notice.
Pricing
There are no monthly or annual memberships, and it offers a flat hourly rate of around $25 based on the sitter and your specific requirements.
Overview
Bubble works on a recommendation system wherein you can ask your friends who also use Bubble to give you inputs on a particular sitter before hiring them.
There is a "vouch" system where you can request a friend who has used their services to vouch for a sitter via the app, giving you peace of mind and a sense of security.
You can also go through the videos of each sitter and learn more about them before availing of their services.
Bubble also conducts extensive background checks and ID verifications on its registered caregivers.
Payment
Payments can be made through the app, adding to the convenience and ease of use.
The app can be downloaded for free, while the sitter's fee is generally pre-negotiated.
8. SeekingSitters (Website)
Overview
SeekingSitters is a website that both parents and regular caregivers will love as it caters to the needs of both smoothly. It allows you to book a sitter on short notice or for a one-time basis.
You can set up a schedule for when you need a babysitter and even request the same sitter if the timing aligns for both parties.
This makes it easy for people who have a relatively fixed schedule and need a sitter at specific times regularly, such as after school or certain evenings.
While children are adaptive to change, it can be helpful for them to have a regular sitter instead of having different ones in every other session. This is because children tend to build a bond with caregivers and authority figures at a young age.
Each prospective sitter is screened by a licensed private investigator or firm in addition to being interviewed in-person to guarantee safety and reliability.
Payment
Transactions are secure and done through the website. The price is set at $6 per month for the lowest package. Additionally, there is a one-time $30 fee for setup.
Overview
Zum is not a traditional babysitting app. Instead, it fills a growing niche by providing transportation for your children and young ones.
This app is similar to many cab and ride-sharing apps on the market, with the primary differentiator being its clientele, that is, children.
In dual-income households, with parents being typically busy, it can be difficult to make time to drop your children off to various extracurricular activities, pick them up from school, or even get them to or pick them up from social events, such as friend's birthdays. This is where Zum comes in.
You can raise a one-time ride request or even schedule one based on your child's travel needs, such as attending music classes and sports coaching.
Zum has also added traditional babysitting offerings as an add-on service. Now, you can even add two hours of childcare services. This can be before a pickup, after a drop, or even for the duration of the ride.
Drivers/caregivers are carefully vetted to ensure their qualifications and background checks meet safety criteria that parents would require.
Zum services are currently available in San Francisco, Arizona, California, Florida, Illinois, and Texas.
Pricing
The price is a little more than what you would pay for an average cab ride with additional costs if you decide to avail of the chaperoning or childcare options. There is an extremely helpful and accurate fare estimator on their site that factors in travel distance and time. The average cost per child is about $8 for a single ride and $16 for a roundtrip.
Overview
Komae has transformed the babysitting industry as a whole, making users the babysitter instead of a third-party caregiver. How this works is by creating a cooperative consisting of parents who require babysitters to help each other. It works on a point-based system, rewarding reciprocation and creating a sort of internal economy.
Once you have created an account with Komae, you will be linked to other parents on the app. Any parent that requires a babysitting service can list their babysitter requirements with date, timeslot, etc.
If you fit the criteria and are available to babysit at this slot, you can apply to babysit for these parents, earning points in the entire process.
The points you earn doing this can later be used when you need a babysitter and post your own listing. This isn't a favor-exchange, though, so you don't necessarily need to babysit for the same parents who provided a babysitting service for you.
You can pick from a list of interested parents who are willing and able to babysit for you at the required time.
Babysitters are proportionally rewarded extra points if they take care of additional children or take time to babysit over the weekends.
For parents who babysit often and earn more points than they need to use, there is an option to convert these points into money with an exchange option.
On the other hand, if you're extremely busy and do not have much or any time to babysit, you can purchase points through cash to pay for your babysitting needs.
Once you have built a network of parents you've come to know well and trust, you can make a specific group, so your listing for a babysitter is only shared amongst that select group.
Pricing
The app can be downloaded and used for free. You only pay for babysitting sessions in points. New accounts start with 20 points, with each point worth an hour of babysitting, which changes based on the number of children or if it is a weekend. Adding more points at the moment costs $5 per point.
Overview
Babysits is a great option for parents as well as babysitters. It offers a seamless sign-up experience, regardless of whether you're using the website or app. You can jump right in at a moment's notice if you need a babysitter or a babysitting job.
The clear layout with relevant information across both the app and the website, making the app easy to navigate and understand. You can register via Apple, Google, or your Facebook account, making the sign-up process accessible and easy.
The "Profile" tab for babysitters outlines their specific qualifications, experience, and interests. Interested parents can read references, view profile pictures, and even videos that describe the babysitter's motivation for doing the job, their qualifications, and their specializations.
Parents can describe what they require from a babysitter, any special needs their child might have, and even additional services they might require, such as tutoring or homework assistance. A filter system can help you sort the sitters by these qualifications.
Users can "favorite" certain sitters with whom they have a positive experience or who meet their criteria, such as having a certain skill set or being available on weekends.
The search algorithm is location-based, so potential candidates are likely to be from your area, making it easier to find a babysitter near you.
Pricing
Babysits doesn't have standard hourly rates and instead charges a monthly fee of $20 to connect you to qualified babysitters near you.
Overview
Another babysitting service that's been well-reviewed by users of late is Usits. It is an extremely popular app with students, both at the high school and college levels. The comprehensive background checks, great layout, and affordability make it an attractive option for parents and babysitters alike.
The highly customizable "requirements" section makes it easy for you to find the perfect babysitter to apply to babysit your kids.
The detailed "applicants" tab shows the different babysitters who have applied, so you can choose one after reviewing their profiles.
The profile of each babysitter has details about their qualifications, ratings, referrals by other parents, educational information, and specific skills.
A thorough background check of each babysitter is done by a third party company called Checkr.
The selected babysitter's location can be tracked via the app, and you can also send them texts, making it easy to get in touch with them.
Pricing
The minimum rate for a babysitter hired via Usits is $12, with rates being higher based on the specific job, number of children, whether or not it's on the weekend, and the sitter's personal rate.
13. Sitting Around (Website)
Overview
Sitting Around focuses on creating cooperatives based on connections and locations. Each cooperative essentially acts as a babysitter for the members.
You start by finding a cooperative close to you and fill out a form requesting to join. After being vetted and added to the cooperative, you can avail of all the benefits that come with it.
Sitting Around tracks time spent on caregiving for your cooperative and converts it to points. These points can later be redeemed within the cooperative when you require someone to provide childcare services for you.
This is not reciprocal, as you can earn points while babysitting for one family in the cooperative and then use those to hire someone from another family to babysit for you.
This actively encourages families and neighbors to get to know each other and each other's children better, leading to greater social interaction and positive bonding.
Pricing
The pricing for Sitting Around is a flat $5 monthly fee with an option to upgrade to an annual plan for $15.
14. eNannySource (Website)
Overview
eNannySource acts as a job-seeking or hiring platform for nannies. It allows you to search for qualified nannies from its database and then hire them based on your preference. This is, of course, subject to timing, availability, and personal choice.
eNannySource conducts extensive background checks into its nannies to ensure they are certified and have no poor records, making it safe and ideal for any user.
It primarily distinguishes itself by providing a portal to hire full-time nannies instead of the part-time babysitters you can expect to find on the other apps.
15. Babysitters4Hire (Website)
Overview
Babysitters4Hire is one of the oldest babysitting service providers, with a history that dates back to 1987, before mainstream e-commerce was common. Since then, they have also affiliated themselves with Nannies4Hire, a dedicated Nanny Placement service, and Care4Hire, helping people find everything from caregivers to tutors.
Through Babysitters4Hire, you can reach out to babysitters registered on the site via email, phone calls, or even text and book a babysitter on short notice.
They use location-based mapping to help parents find a babysitter for a predetermined time slot.
This can be for a few hours or even days at a time based on the client's needs.
Parents are encouraged to do their background checks on potential babysitters they may wish to hire.
Pricing
It charges a $20 monthly fee and an additional $30 in the first month with an option to get a $99 annual membership.
You also get a free trial period.
16. SitterFriends (Website)
Overview
A relatively new entry into this market, SitterFriends was launched in 2017 and has shown good potential.
SitterFriends uses a patented five-step vetting process on all caregivers, which is praised by regulators and customers alike.
It uses a combination of private background checks, state and federal background checks, and social media checks, making it one of the most comprehensive and safest services in this market.
This selection process gives parents a sense of security and comfort when hiring a caregiver from this site.
Further, features such as the ability to track your sitter's live location and ETA make this extremely safe.
All these features come at no extra cost to the parents and are all bundled into the base price of the service.
Pricing
You can create an account for free. The hourly charge starts at $12 and depends on the sitter you have chosen and their experience and responsibilities.
For the tech-savvy parents of today's world, mobile apps and other smart devices have become an inseparable part of their parenting journey. There are plenty of apps that can help you find a good babysitter in your city or locality. Of course, you cannot buy all these apps as that would not be practical. Go through this comprehensive list of some of the best babysitting apps and pick one that is affordable and would suit all your needs.
Key Pointers
If you need a sitter within short notice, babysitting apps such as Helpr, Sitter, SeekingSitters, and Babysits are helpful.
The Sittercity app offers details about the experience and skills of each sitter.
A few apps have additional features such as tracking and point systems to make the babysitting experience smooth for parents.
The following two tabs change content below.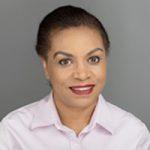 Kay Lakka
(MSc )

Kay Lakka is the founder of Londontherapy, a busy psychological practise in the center of London. She holds a BSc (hons) in psychology and MSc in the psychodynamics of human development and has numerous post graduate diplomas including advanced psychotherapy, guidance through dreams and psychosexual relationship counselling.  Also a doula and hypnobirthing teacher, Kay is a registered member of UKCP,...

more

Rohan Sinha
Rohan was an HR analyst before transitioning into a freelance writer/ editor. He holds a bachelor's degree in Business Administration with a specialization in Human Resources and previously worked as an analyst in Goldman Sachs. Having also worked in a media and post-production firm, he has special interest in films. Rohan is an avid reader with a passion for defense,...
more