Newborn babies require intensive care and attention to stay fit and healthy. This is because their immune system isn't that well developed, and is susceptible to getting infected by bacteria, viruses and parasites.
Let's take a closer look at some common bacterial infections that may occur in newborn babies and know more about their signs, causes and treatment options.
Common Bacterial Infections In Babies:

While there are several possible infectious agents that may have an impact on your baby during this rather vulnerable stage of life, most newborns are affected by the following bacterial infections:
Stepococcus Infection:This infection occurs due to exposure to a bacteria known as group B streptococcus, which is carried by 1 in every 5 pregnant women. This bacteria can be passed on from the mother to the baby at birth.
Listerosis:This infection too, passes on from the mother to the baby, and occurs due to consumption of foods that aren't cooked or washed properly. The bacteria responsible for this infection may affect the baby during childbirth, since they are found in the vagina.
Meningitis: This bacterial infection occurs due to e.coli, and is basically an infection of the membranes that surround the brain. Newborns and babies below 3 months of age are at a higher risk of being infected by this condition.
Conjunctivitis:This bacterial or viral infection affects the eyes of the newborn and may cause redness, inflammation and possibly pus formation as well. (1)
[ Read: Symptoms Of Meningitis In Babies ]
Signs Of Bacterial Infections In Babies:

Most infections have similar signs and symptoms, and if you note them in your newborn baby, you may need to seek medical advice at the earliest. Some common signs and symptoms associated with infections include:
Elevated body temperature
Breathing difficulty
Irritability due to no apparent reason
Listlessness
Poor feeding
Crying persistently
Unusual skin rashes or change in skin color
Changes in sleeping pattern
These signs and symptoms are of even greater concern if your baby is less than 2 months old. If you note any of these symptoms, you may want to have your baby examined by a practitioner. (2)
[ Read: Treatment For Pink Eye In Babies ]
Causes Of Bacterial Infection In Newborns And Infants:

It has been found that a majority of cases of bacterial infection in babies, some may also occur due to viruses. Some common causes of baby bacterial infection include:
Exposure to bacteria in the birth canal during childbirth. (3)
Exposure to viruses that cause flu and cold.
Virus crossing the placental barrier and entering the baby's bloodstream even before birth.
Being exposed to an individual who is affected by a viral condition. (4)
Common Treatment Options:

Proper diagnosis of the type of infection is essential before your newborn has to undergo different treatment options. Based on the type of infection, its cause and severity, the doctor might suggest the following treatment options:
Medications: Bacterial infections are usually treated using antibiotics. Your baby may need to have an IV which would deliver the right amount of antibiotics directly into his bloodstream. This may usually last for 7-14 days.
Supportive Care: If your newborn baby is affected by many symptoms of bacterial infections such as fast breathing, and is unable to take his food, he may need to be given IV fluids to make sure his body gets all the nutrients needed. In most cases, babies can be easily breast fed or bottle fed.
Special Care: Special care services such as monitoring of heart rate and breathing may be needed for babies who are infected, especially in the initial stages. (5)
[ Read: Congenital Heart Disease In Babies ]
It is important to know that babies who are infected need to be treated at the earliest to prevent any major health implications. We hope this that you found this article on bacterial infection in infants,informative.
Recommended Articles:
Comments are moderated by MomJunction editorial team to remove any personal, abusive, promotional, provocative or irrelevant observations. We may also remove the hyperlinks within comments.
The following two tabs change content below.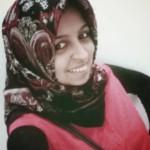 Latest posts by Enozia Vakil (see all)