Are you looking for a cozy and comfortable sleeping place for your newborn? Do you want something that you can move from room to room, while keeping a close watch on your sleeping baby? Then why don't you consider Moses baby baskets for your bundle of joy?
A small, cozy and portable basket is a perfect place to put your newborn. Baskets are smaller than a crib and are a lot easier to move, making them easy to set up in your room. Here is a small compilation of ten of the baby baskets for newborns.
1. Piccolo Bambino Sleepy Duckie Gift Basket with Coral Blanket Yellow: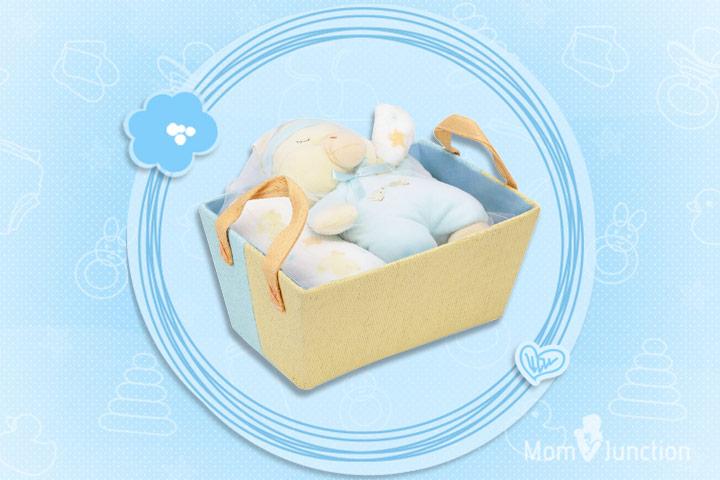 Here's an affordable, yet luxurious new baby baskets for your newborn. The baby basket includes a soft blanket, a sleeping duck companion, and a decorative basket. The breathable cotton will keep your newborn warm and comfortable.
[ Read: Beautiful Cribs For Babies ]
2. Honey Bunny Layette Basket Set: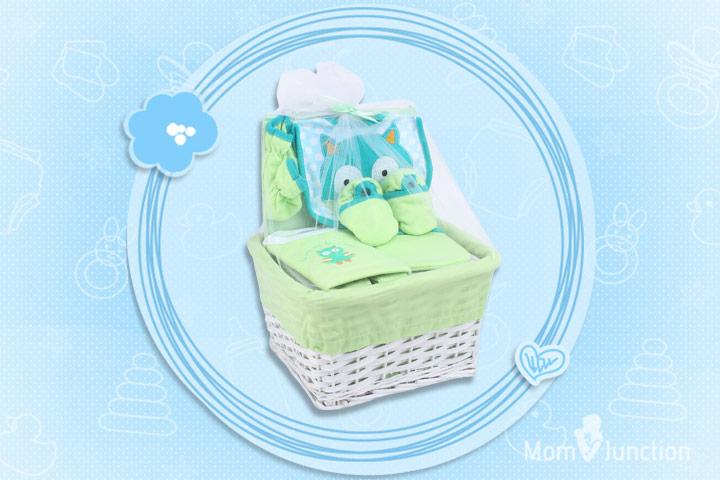 Are you looking for a pampering present to gift your friend or relative for her baby shower? Then you can buy Honey Bunny Layette Basket Set. The matching clothes in the basket will keep the little one stylish from head to toe. The best part is that it will make a universal pick for all the babies.
3. Mothercare Little Beep Beep Moses Basket: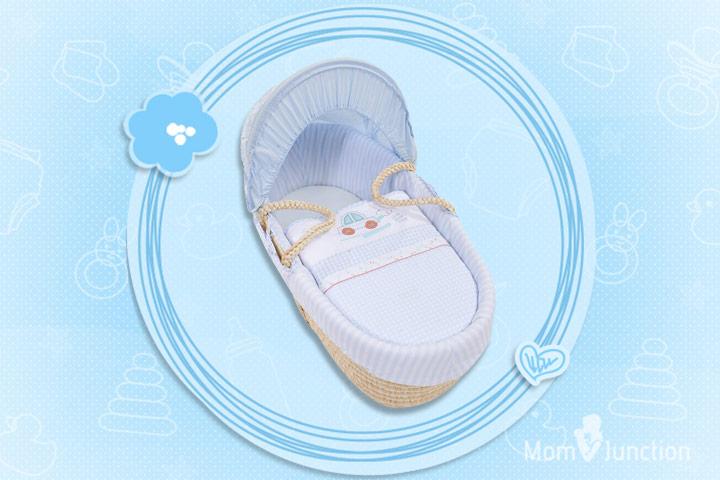 Here is a beautiful first bed for your little one. It includes a coordinating coverlet and a mattress. The adjustable hood will keep your baby shaded and comfortable during his sleep. Mothercare Little Beep Beep Moses Basket is suitable for kids aged 3 to 4 months.
[ Read: Best High Chairs For Baby ]
4. Badger Basket Moses Basket with Hood: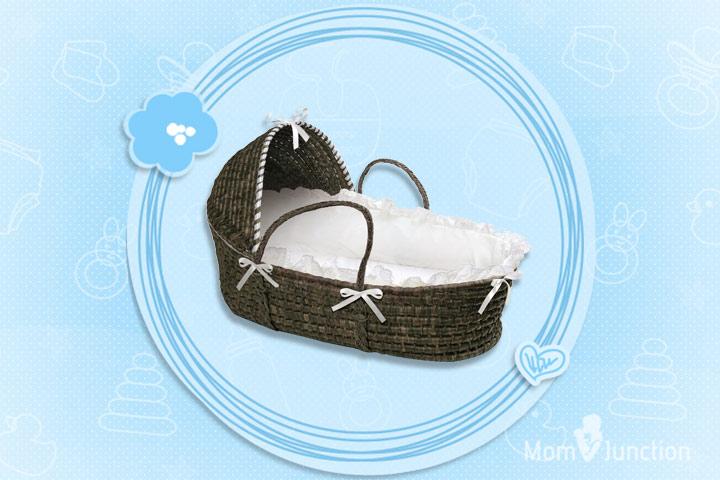 Keep your little one cozy in the gingham patterned Badger Basket Moses Basket with Hood. The foam mattress gives a comfortable cushioning to the basket. Even the bumpers have polyester filled pads for your baby's comfort. Your little one will sleep tight inside the basket while you carry him to work or to a relative's place. The baby basket comes in a rainbow of colors.
5. Badger Basket Natural Moses Basket: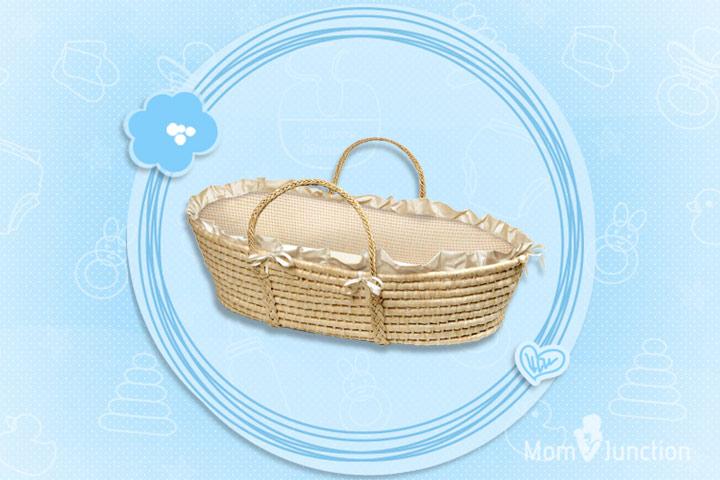 Are you going ultra-modern with your nursery? Then Badger Basket Natural Moses Basket will be a perfect choice for you. The Badger Basket Natural Moses Basket will keep your child safe and secure until he is about 8 pounds.
[ Read: Best Bouncers For Babies ]
6. Vintage Love & Kisses Moses Basket: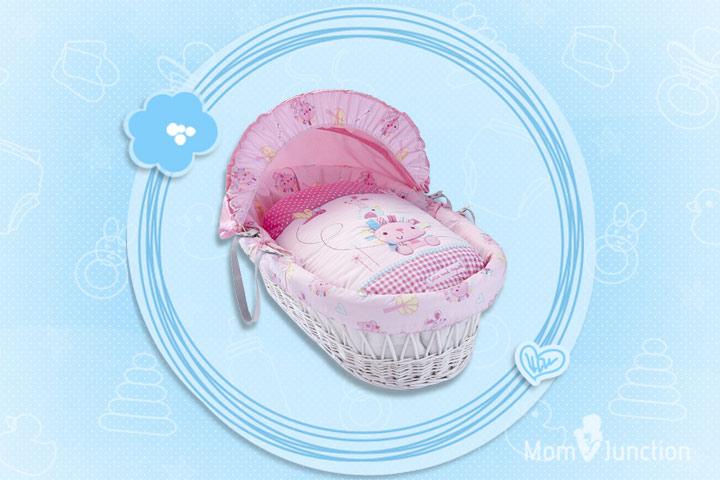 Here is a pretty pink and white basket for your little daughter. It will be ideal bedding for your baby during the first few months. The hood of this maize basket has cute patterns. Vintage Love & Kisses Moses Basket is a complete value for money in our opinion.
7. Olive & Henri Moses Basket: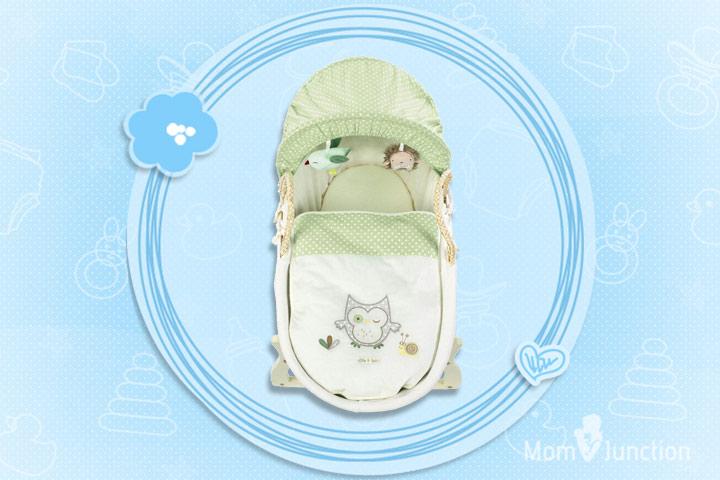 Cute and classic, this green, unisex baby basket will be a great pick for you. Its cute, little owl and hedgehog design will look great in any nursery. The basket comes with a liner, hood, detachable mattress cover, jersey fitted sheet, coverlet and detachable toys.
8. Contours Orion 3-in-1 Bassinet: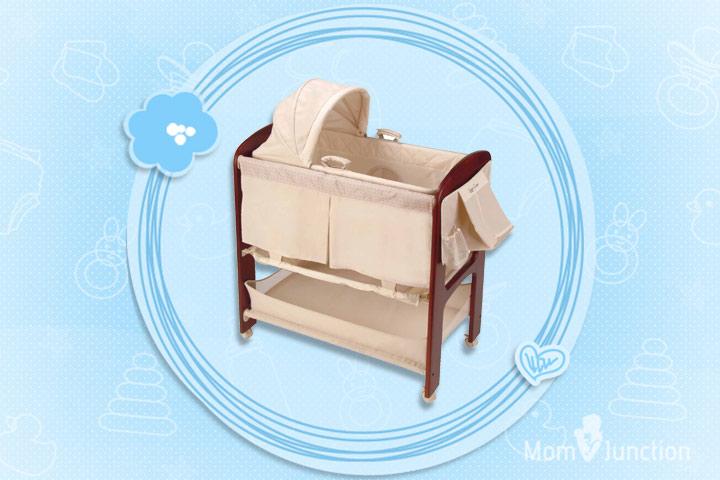 Is space an issue in your house? Then here is a solution for you. The bassinet has a detachable Moses basket so that your child can rest comfortably anywhere. The removable changing table fastens tightly on top of the basinet and easily slides underneath when not in use. Plus, it comes with a large storage organizer and a diaper- stacker.
9. Mothercare The Snug Moses Basket: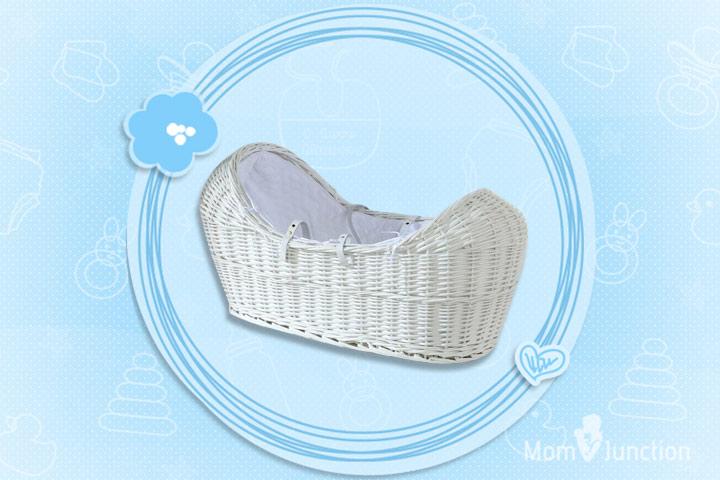 Complete with a hood, mattress and fitted sheet, this luxurious basket offers plenty of old school charm. The mattress of the basket has a lovely coverlet to keep your delicate bundle happy. The strong handles of the basket will make it easy for you to carry around.
[ Read: Play Yards For Babies ]
10. Bear's Best Friends Moses Basket: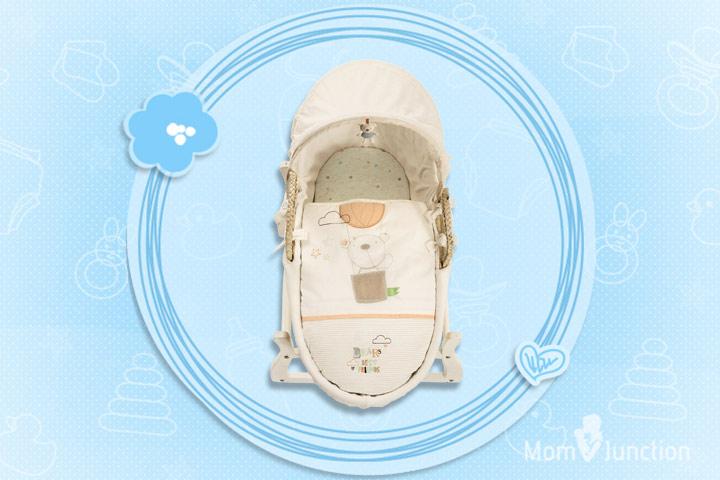 With a minimalist design, the Bear's Best Friends Moses Basket is a light and portable basket to keep your baby snug and secure. It comes with a padded liner, hood, teddy bear, and handles. The hanging teddy bear will surely intrigue your baby.
Available At: Ebay.co.uk
As convenient and cute as it might look, baby basket will not be of much use since babies outgrow them by 6 to 8 months of age. So keep your budget in mind while deciding on the baby basket.
Which one did you like the most among these newborn baby baskets? Tell us in the comment section.
Recommended Articles:
The following two tabs change content below.