Are you looking for a cozy and comfortable sleeping place for your newborn? Do you want something that you can move from room to room, while keeping a close watch on your sleeping baby? Then why don't you consider Moses baby baskets for your bundle of joy?
A small, cozy and portable basket is a perfect place to put your newborn. Baskets are smaller than a crib and are a lot easier to move, making them easy to set up in your room. Here is a small compilation of ten of the baby baskets for newborns.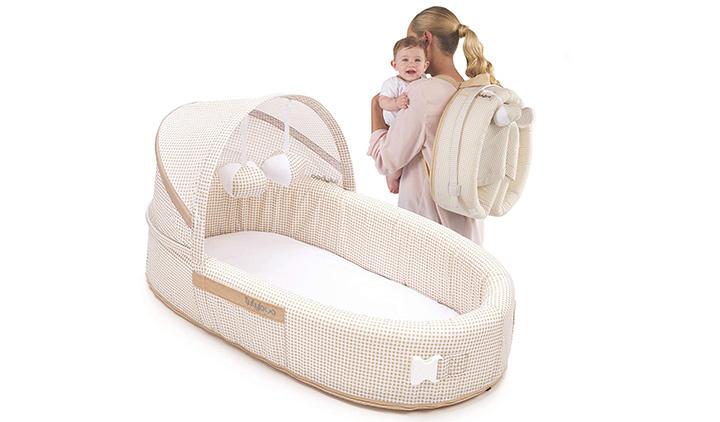 A simple bassinet-style basket with high portability. You can fold the basket and carry it on the shoulder as a backpack. A washable, waterproof cover protects the basket from dust when not in use. The toy bar features two soft toys that can be removed individually or with the toy bar.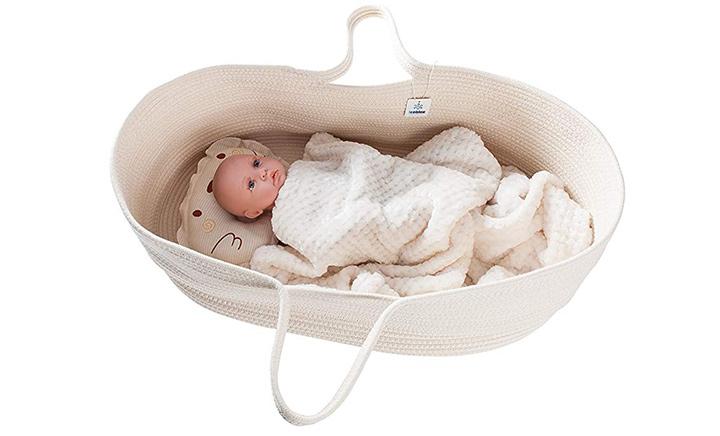 A long, wide, and spacious basket that allows a little one to lie down comfortably. The basket is made from sturdy cotton fabric and features large handles to hold or place the basket on the shoulder. The base of the basket is deep enough to keep the little one secure while you carry the basket around. Ideal for babies aged up to three months or weighing 15lbs.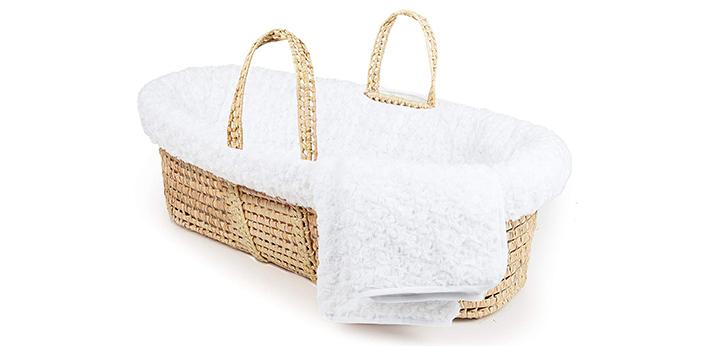 The basket is handmade using 100% natural woven palm leaves. You get a padded bumper with a removable cotton cover and a blanket along with the basket. The cover is 100% cotton and machine washable. You can remove the entire bedding and replace it with another if required. The handles are sturdy enough to hold the basket. The basket is not ideal for carrying the baby around.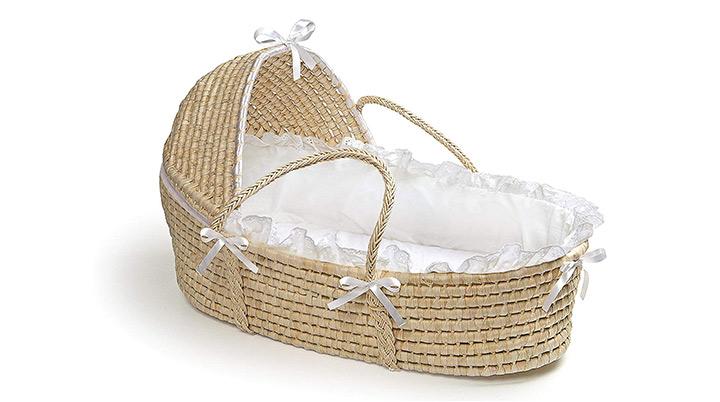 Keep your little one cozy in the gingham patterned Badger Basket Moses Basket with Hood. The foam mattress gives a comfortable cushioning to the basket. Even the bumpers have polyester filled pads for your baby's comfort. Your little one will sleep tight inside the basket while you carry him to work or to a relative's place. The baby basket comes in a rainbow of colors.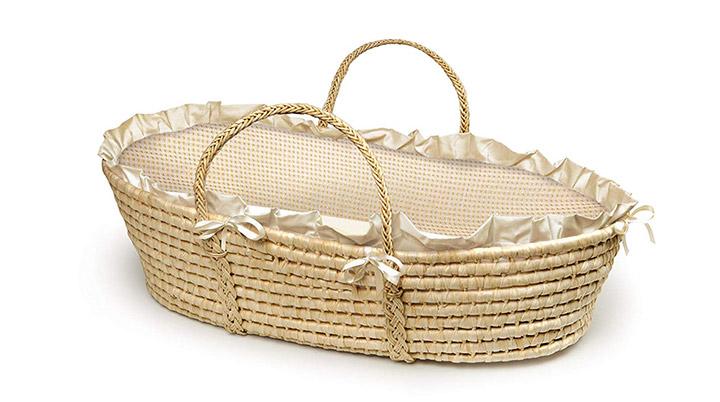 Are you going ultra-modern with your nursery? Then Badger Basket Natural Moses Basket will be a perfect choice for you. The Badger Basket Natural Moses Basket will keep your child safe and secure until he is about 8 pounds.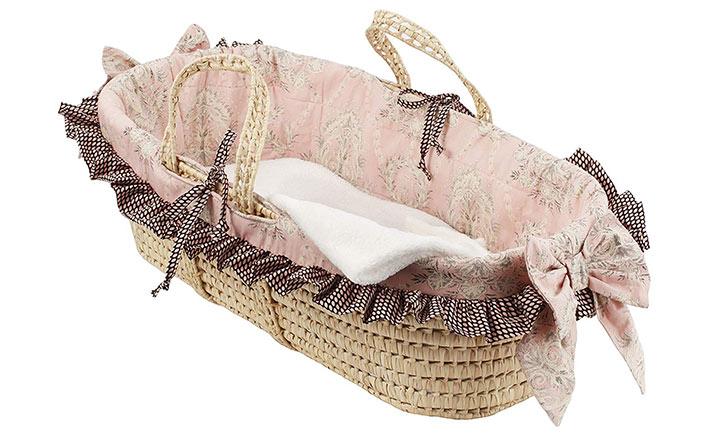 The knitted basket comes with a fleece sheet, blanket, and a mattress. The basket has an inner cloth lining, which can be removed for machine washing. The blanket and sheet can also be washed in a machine. The liner secures around the handles, so it does not come out when you carry the basket.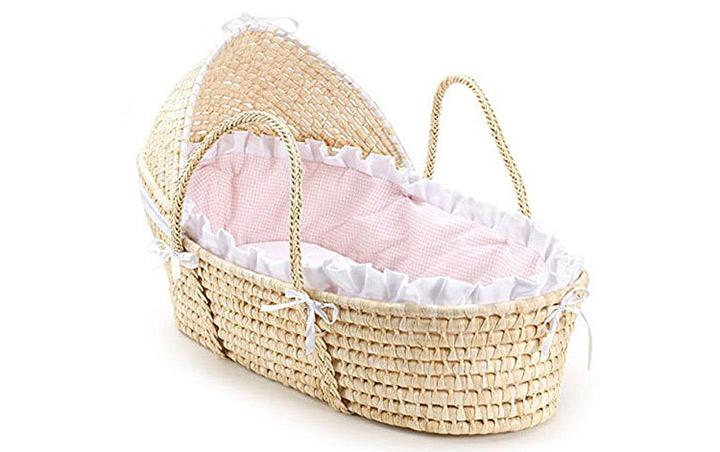 The basket is made from natural fibers derived from the maize plant. The base is deep enough to keep the baby secure even when you are moving him around. A detachable hood helps shield the baby from sunlight and can be removed when using the basket indoors. This Moses basket for baby ships with a mattress, sheet, and a removable liner.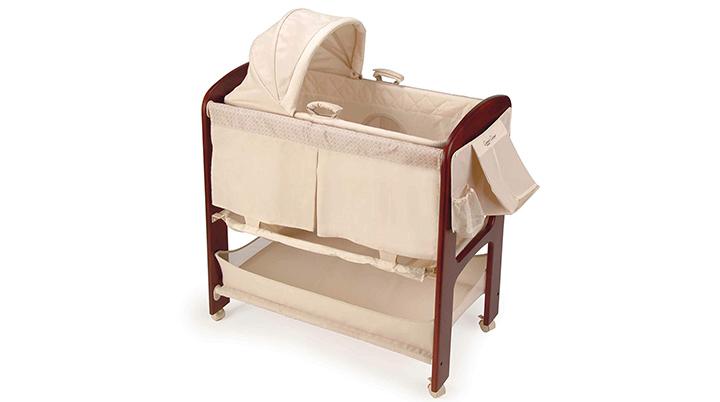 Is space an issue in your house? Then here is a solution for you. The bassinet has a detachable Moses basket so that your child can rest comfortably anywhere. The removable changing table fastens tightly on top of the basinet and easily slides underneath when not in use. Plus, it comes with a large storage organizer and a diaper- stacker.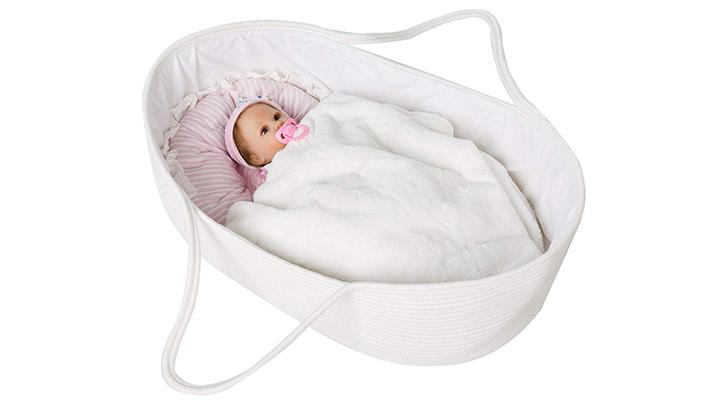 The basket is made from cotton rope material, which makes it sturdy. The large handles are made with the same durable material, which makes carrying the baby in the basket quite reassuring. The stitched inner lining is soft and you can add any bedding of your choice on top of it.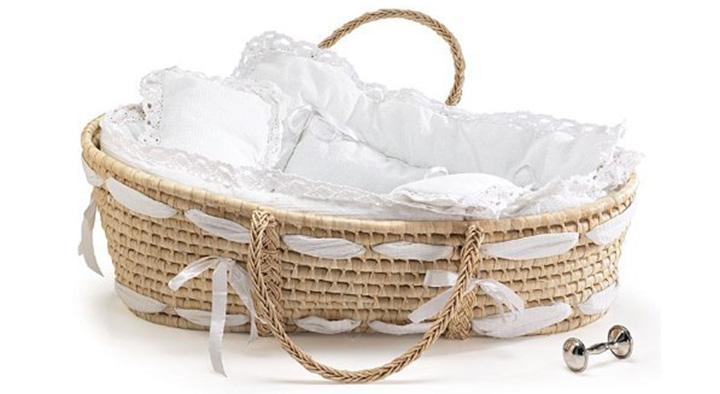 A knitted basket with a high wall on one side to shade the baby from sunlight. This Moses basket is lined with gingham cotton fabric. You get an attached bumper lining, mattress, pillow, and a blanket. You can remove the lining and mattress from the basket for machine wash, which makes maintenance very easy.
As convenient and cute as it might look, baby basket will not be of much use since babies outgrow them by 6 to 8 months of age. So keep your budget in mind while deciding on the baby basket.
Which one did you like the most among these newborn baby baskets? Tell us in the comment section.
Recommended Articles:
The following two tabs change content below.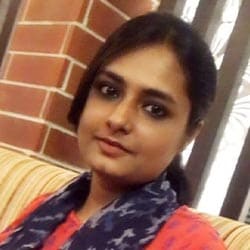 Arshi Ahmed
Arshi Ahmed did her graduation from Shri Shikshayatan College, Kolkata, and post graduation in English from Lovely Professional University. She specializes in writing baby names articles as she loves to help new parents find a name for their child. Arshi understands how important it is for a parent to find the right name because the name gives the baby an...
more