Are you home with your little one? How is your nursery planning going? Have you picked up a crib for your nursery? Or are you are still waiting for someone's suggestion? If yes, then reading this post will surely help you get the best baby cribs..
A crib is one of the few essential purchases that a new parent will make. It is the safest and most comfortable place for your child to sleep. Buying the right crib and mattress can be a time-consuming and overwhelming task for many parents. But here, at Mom Junction, we have done everything for you.
Whether your nursery is classic, cozy or modern, we have rounded ten best baby cribs for every budget.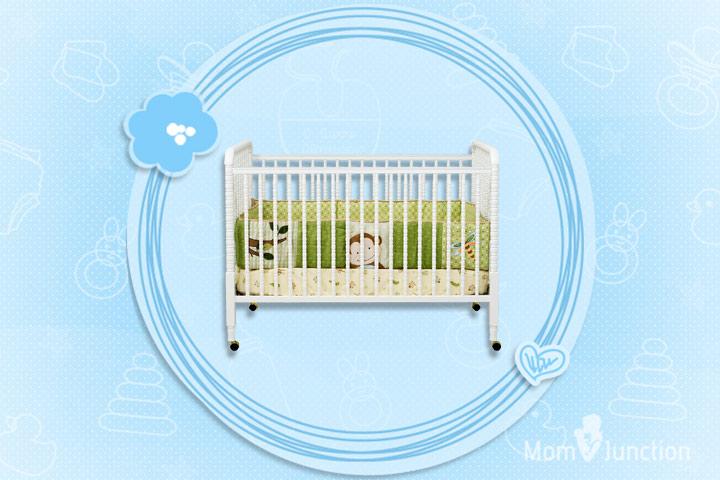 If the budget is tight, then here is a fantastic baby crib solution for you. The DaVinci Jenny Lind 3-in-1 Convertible Crib is very popular with new parents. It has a striking vintage appearance and comes with a light, but sturdy frame. The bright color of the crib will bring a fun aura to the nursery. Its notable features include stationary sides, spindle posts, and optional wheels. You can also purchase a matching baby table to give a consistent look.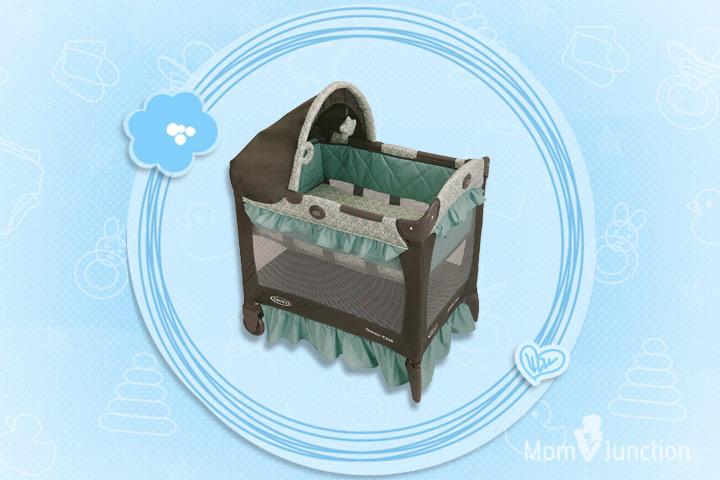 If space is an issue in your house, then you the Graco Travel Lite Crib is perfect for you. Its unique, space saving design makes it 20% smaller than traditional cribs. So you can move it from one room to another, pack it up, and take it along whenever you want. It comes with a carry bag, making outings and storage very simple. The Graco-push button will make the packing quick and hassle free. The crib features a canopy to shield your little bundle from bright lights. It also has cute soft toys for the visual interest of the baby. Overall, Graco Travel Lite Crib is an incredible value for money.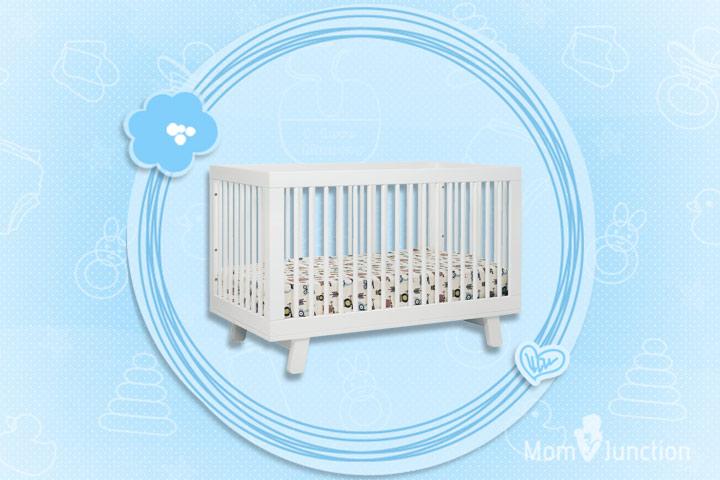 Can you find any flaw with this convenient crib? Because ee couldn't. Hudson Wooden Baby Crib has the perfect size for a small house. It comes in five different color choices, so one will surely match your nursery, regardless of the décor. You also get rail protectors that will help cover the crib when the baby is teething. Assembling the crib is no biggie. It should not take more than half an hour if you are adept with assembling.These cribs for babies are beautiful.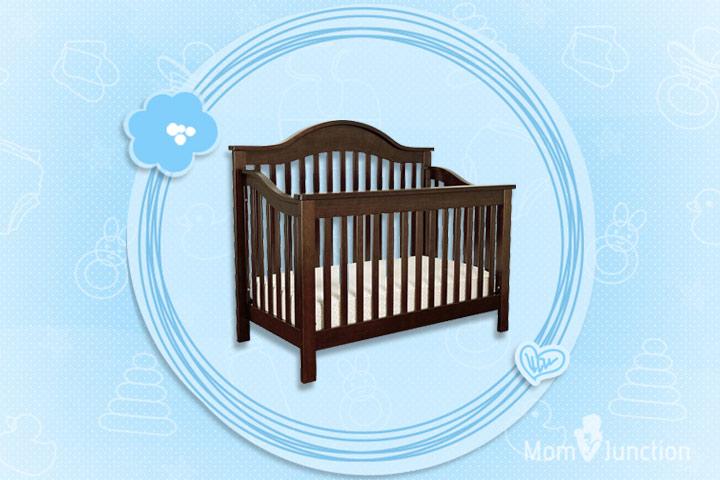 The DaVinci Jayden Crib celebrates generations of style. The simple solid planks and elegantly curved back gives a timeless appeal to it. Most of the baby cribs have screw holes visible on their front, which can be quite an eyesore. But the Jayden's clever outline hides the screw, allowing you to enjoy the unusual design. The crib is very easy to assemble. It has the exact number of screws housed inside a compartment. The downside is that they give no spare, so you will have to careful not to lose any screw while assembling.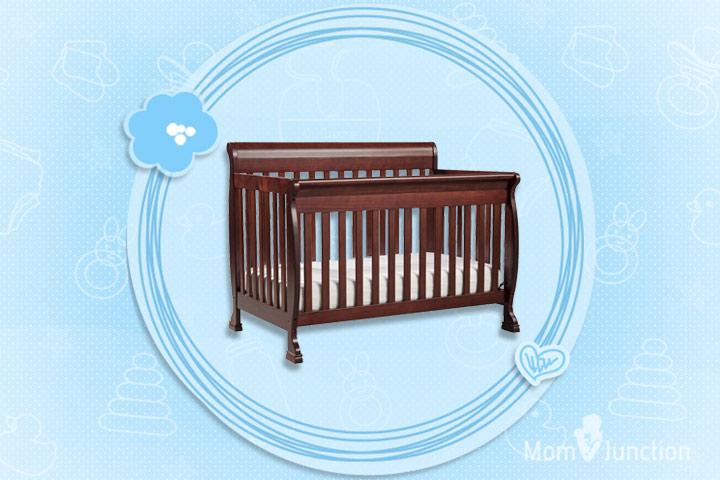 DaVinci Kalani 4-in-1 Convertible Crib is one of the best baby crib which are popular cribs worldwide. The crib is JPMA certified crib and has a non-toxic finish, making it one of the safest cribs to buy. The crib transforms into a toddler bed and then into a full sized bed. So once your little one has outgrown the crib, you can transform it into a toddler bed and then into a full-size bed Isn't that amazing! In addition to being safe, it looks like a high-end crib, despite retailing just 219. Also, it comes with four adjustable levels, so shorter mothers are less likely to suffer.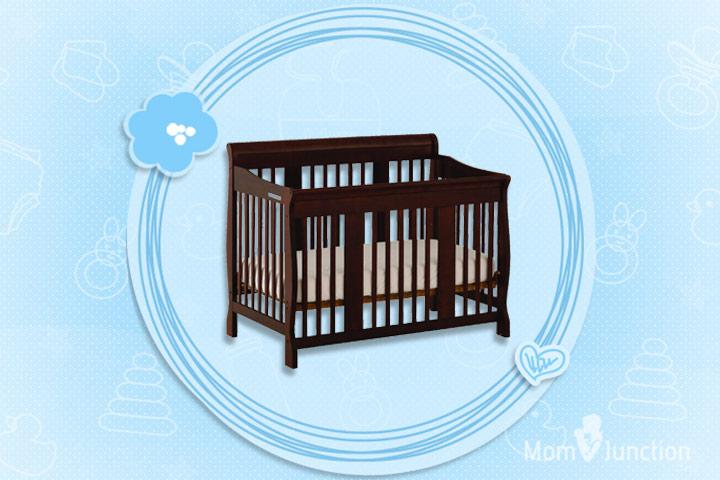 Stork Craft Tuscany 4-in-1 Stages Crib is one of the best cribs in the market in its price range. We have to say that the crib is simply gorgeous! It has no splintering problems or bulging hardware. It is just a beautiful solid wood crib. Not only is it aesthetically pleasing, but also meets the US and Canadian standards in the safety department. Also, the crib is convertible and can become a toddler bed and even a full-size bed. You can set this extravagant crib effortlessly with the easy to follow directions.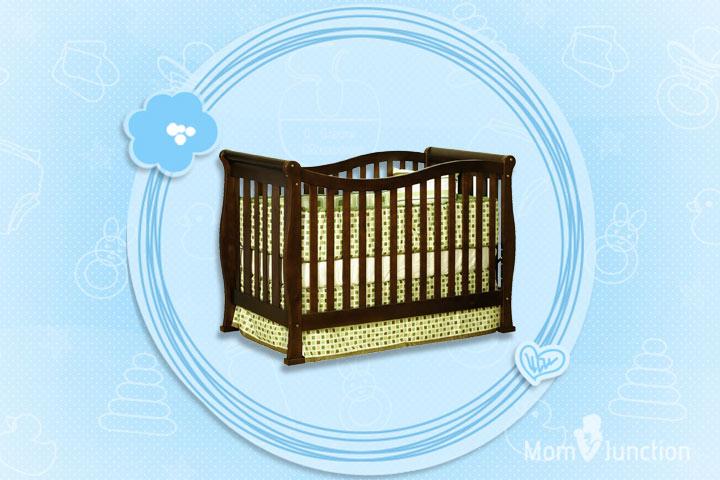 Athena is a beautiful little crib that will make a great centerpiece for your nursery. It is a solid wood crib with a glossy, non-toxic finish. It is perfect for baby girl since the crib has a feminine element to it. It can be counted best among the unique baby cribs. You can also convert it to a toddler bed and then a full sized bed. But you have to buy the conversion rails separately. At $229, Athena Nadia 3 in 1 Crib with Toddler Rail is not a bad pick.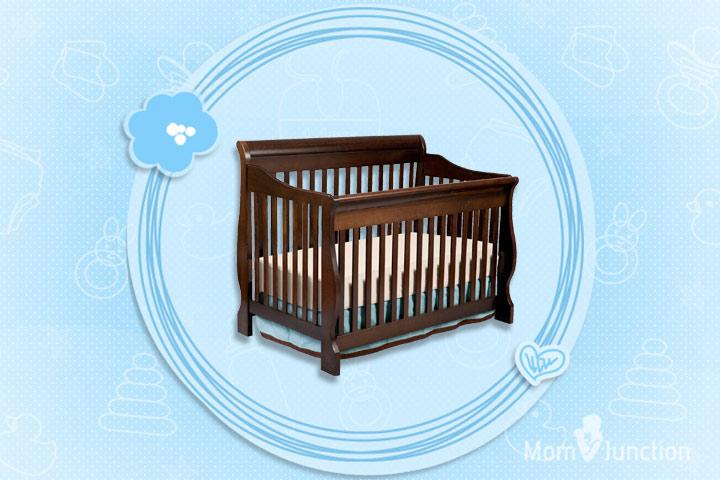 The timeless, Canton 4-in-1 Convertible Crib is another sturdy pick. It comes embellished with a sleigh style headboard and beautifully curved legs. It comes in two colors- espresso and cherry and both the shades look extremely charming. The crib has gone through extensive testing to ensure your darling's safety for years to come.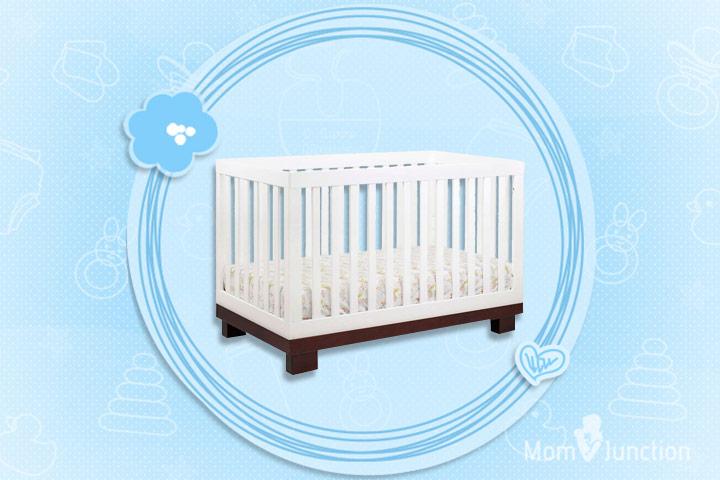 Babyletto Modo 3-in-1 Convertible Crib is one of our favorite cribs in sense of style. It is safe, sleek and sophisticated. As the name suggests, it is a convertible crib that grows with baby in style. It even features four adjustable mattress positions. The sides will allow you to keep an eye on your baby from every angle. The solid wood construction ensures a sturdy haven for your baby. Cribs for baby like these are flexible.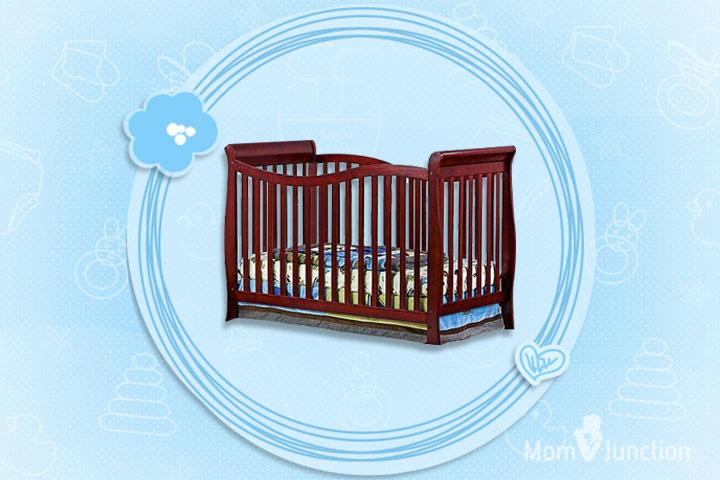 Dream On Me Violet is one of the most versatile cribs on our list. It has not three, four, but seven adjustable positions. It starts with the crib, toddler bed, day bed, twin bed and full bed with two set up options. Dream On Me Violet 7 in 1 Convertible Life Style Crib will bring years of comfort to your baby.This crib for baby is extremely adjustable and comfortable.
You must have become a baby crib expert by now. Tell us which crib you purchased for your baby in the comment section.
Recommended Articles: