Benadryl is an antihistamine commonly used to relieve symptoms of allergies, common cold, and hay fever. It is available as a syrup, chewable tablets, pills, and capsules. Benadryl has a children's version that comes in syrup and chewable tablets (1).
In this post, MomJunction tells you about the safety profile, uses, and side effects of using Children's Benadryl.
Is Benadryl Safe For Children?
The Office of the Child Advocate Connecticut Child Fatality Review Panel issued a public health alert, which says that antihistamines such as Benadryl should be given to children for a specific medical condition and only when prescribed by a licensed medical provider (2).
Benadryl can be safe for reducing the symptoms of allergies in children when administered according to the prescribed dosage. Never use Benadryl as a sedative for babies (3).
Before giving Benadryl to your child, consult a pediatrician to determine the right dosage. If your child displays any symptoms of allergy after taking Benadryl, stop the medicine and consult your doctor.
Uses Of Benadryl For Children
Benadryl contains diphenhydramine hydrochloride, which is an antihistamine. This blocks histamine – a chemical produced by the human body and responsible for triggering allergic reactions (3).
According to the manufacturer, Benadryl provides relief from sneezing, itchy, runny nose, itchy eyes, watery eyes, and hives (4). It can also be used to treat allergies due to hay fever, skin conditions like eczema and poison ivy, to prevent and treat nausea, vomiting, and dizziness caused by motion sickness (2).
When Is Benadryl Contraindicated For Kids?
Due to its sedative effects, Benadryl is contraindicated for children under the following circumstances.
According to the manufacturer's drug label submitted to the US Food and Drug Administration (US FDA), Benadryl should be given only to children over the age of six years. But, if you must give to children below the age of six, it needs to be prescribed by a doctor.
It should never be used to put your child to sleep or to calm them down.
It should also not be used in combination with any other product, including topical skin creams containing diphenhydramine (5).
Benadryl should not be given to children under the age of one, because of its sedative effects.
It is not advised for children of any age to treat cold as it has no proven benefits and has adverse effects when overdosed  (6).
Dosage Chart Of Benadryl For Kids
The dosage of Benadryl is determined based on the age of the child. According to the manufacturer's website, the following is the dosage chart for the various forms of Benadryl for kids (7).
| Child's Age | 12+> | 6-11 | 4-5 | 2-5 | Under 4 | Under 2 |
| --- | --- | --- | --- | --- | --- | --- |
| Children's Benadryl Dye-Free Allergy Liquid | – | 1-2tsp (5-10ml) | – | Do not use unless directed by the doctor | – | Do not use |
| Children's Benadryl Allergy Plus Congestion | – | 1tsp (5ml) | Do not use unless directed by the doctor | – | Do not use | – |
| Children's Benadryl Allergy Liquid | – | 1-2tsp (5-10ml) | – | Do not use unless directed by the doctor | – | Do not use |
| Children's Benadryl Chewables | 2-4 tablets | 1-2 tablets | | Do not use unless directed by the doctor | | Do not use |
Note:
The dosage chart is only for reference; if your child's doctor prescribes a different dosage, then you should follow it.
Medications with more than one ingredient should not be used for children under the age of six years.
What Are The Possible Side Effects Of Benadryl In Children?
Antihistamines such as Benadryl may have the following side effects (2).
Central nervous system excitation
Dry mouth, nose, and throat
Signs Of Benadryl Overdosage In Children
More than the prescribed dosage of Benadryl could be dangerous for a child. If you think the child has consumed more than the recommended quantity, look for these symptoms of Benadryl overdose (8).
Low blood pressure and rapid heartbeat
Tremor, increased sleepiness
If you notice any of these symptoms in your child or you think the child is behaving abnormally, consult your pediatrician.
Can Benadryl Make Your Child Sleepy?
Antihistamines such as diphenhydramine (first generation anti-histamine) have sedative effects and may make your child sleepy. This property of the drug is helpful when it is used as an antihistamine for allergies that can prevent your child from sleeping well. However, this medication should never be used to calm down or help a healthy child sleep, as it can lead to adverse reactions such as seizures and cardiac arrhythmias (2).
Considering the potential side-effects and sedative properties of the drug, caution must be exercised when giving this drug to your child. We tell you more about it in the next section.
Safety Measures To Follow While Giving Benadryl To Your Child
According to the manufacturer of Benadryl, these safety measures must be followed while administering the medicine to kids (9).
Firstly, determine if the symptoms are that of an allergy or common cold. If the child also has a fever, it is probably cold as allergies do not cause fever.
If the symptoms are mild but do indicate an allergy, then find out what triggered the allergies and try to avoid exposing the child to them.
Usually, a cold lasts for three to 14 days, but allergies can last for months when your child is exposed to the triggering element. So, if symptoms such as watery eyes and itchy nose get worse, then it could be allergies.
Talk to your child's doctor to confirm if your child has allergies, and they might prescribe the right dosage of Benadryl.
Carefully read the label of the medication to ensure you are buying Children's Benadryl and not the adult strength medicine.
Stick to the prescribed dosage. If the symptoms persist, consult your doctor but never increase the dosage on your own.
If the liquid form is prescribed, then use the measuring cup provided to ensure accurate dosage.
If you miss a dose, then follow your original schedule, but never give two doses at once.
If you are giving the child Benadryl for the first time, then monitor them to check for any side effects. If you find them sleeping excessively or if the breathing is slowed down, then talk to your physician.
Inform your child's caretakers and teachers about your child's allergies and make sure they are kept away from the triggers.
If your child is allergic to antihistamines, inform your doctor about it. Also, inform them about any other health complications or medications of your child.
Benadryl is an effective antihistamine when used as per the instructions from your doctor. You may use it to relieve the symptoms of allergies, and never to calm down or put your child to sleep.
Did you give Benadryl to your children? How effective was it? Share your experience with us in the comment section below.
This post is for informational purposes only and is not a replacement for a doctor's consultation. Do not use any medication without talking to your doctor.
References:
MomJunction's articles are written after analyzing the research works of expert authors and institutions. Our references consist of resources established by authorities in their respective fields. You can learn more about the authenticity of the information we present in our
editorial policy
.
Recommended Articles:
The following two tabs change content below.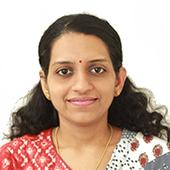 shreeja pillai
Shreeja holds a postgraduate degree in Chemistry and diploma in Drug Regulatory Affairs. Before joining MomJunction, she worked as a research analyst with a leading multinational pharmaceutical company. Her interest in the field of medical research has developed her passion for writing research-based articles. As a writer, she aims at providing informative articles on health and pharma, especially related to...
more