If ever there is a time when the food you eat becomes the main topic of conversation, it is during pregnancy. Everybody – from family members to strangers on the bus – has some advice on what you must and must not eat. And the best you can do is research before you decide what to include in your pregnancy diet.
Fenugreek, also known as methi, is one such good/ bad food, which pregnant women are unsure of eating. If you are one of them, then you've come to the right place. Momjunction tells you about the good and bad of consuming fenugreek during pregnancy. Take a call after reading this.

Is It Safe To Eat Fenugreek (Methi) During Pregnancy?
Fenugreek is safe for pregnant women only when taken in moderate amounts. Excess consumption may lead to early uterine contractions (1). Also, taking fenugreek before you're due for delivery can create an unusual maple syrup-like body odor in the newborn. However, it does not show long-term effects (2).
What Are The Possible Side-Effects On The Mother And Baby?
Taking excess amounts of fenugreek can disturb the hormonal balance of the body, even leading to some potential risks. The possible side effects of consuming fenugreek are:
The danger of miscarriage: Consuming fenugreek, especially late in the pregnancy, can show signs and symptoms of contractions. It can, therefore, end in preterm labor and also miscarriage in some cases. So, be cautious about fenugreek consumption before 37 weeks of pregnancy (3).
Indigestion: The digestive system is fragile during pregnancy. So, if you eat fenugreek on a regular basis, it can result in nausea or vomiting and acid indigestion. You might also have loose stools, bloating or diarrhea.
Triggers allergies: Fenugreek causes hypersensitive reactions during pregnancy. It could, therefore, lead to sensitive responses such as nasal congestion, swelling, coughing and wheezing (4).
Smelly urine: Consuming fenugreek, especially in the later stages of pregnancy, is known to result in maple syrup-smelling urine (5).
Interacts with drugs: Fenugreek lowers the impacts of medicines that you may use during pregnancy. It especially interferes with blood-thinning medications such as warfarin (6).
You may note that these side-effects are due to over-consumption. Fenugreek is not harmful when had within limits.
[ Read: Indian Foods To Avoid In Pregnancy ]
What Are The Health Benefits Of Fenugreek Seeds During Pregnancy?
You might want to know these:
Fights gestational diabetes: You are likely to develop gestational diabetes (GDM) during pregnancy if you've had a history of diabetes, are obese and Asian by ethnicity. Also, the increase in the requirement of insulin which occurs due to pregnancy hormones could lead to this condition. Fenugreek is known to lower the chances of GDM as it helps stabilize the levels of blood sugar (7).
Boosts lactation: According to research, women who consumed fenugreek in moderate amounts throughout the pregnancy are known to have improved breast milk production postpartum (8).
Eases labor: Most women dread labor pain and for a good reason. Fenugreek tea can help here too! Prolonged labor can take a toll on your body and mind. But consumption of fenugreek is known to induce contractions and ease labor pain (9).
Helps with breast enlargement: Sometimes, hormonal fluctuations in pregnancy can lead to disproportionate breast enlargement. Thankfully, fenugreek will encourage the augmentation of the bust. Just steep a few grams of the seeds in water and consume the concoction daily (10).
Fenugreek is a common ingredient in several Indian and Middle Eastern dishes, owing to its nutritional value, which we will discuss next.
Nutritional Value Of Fenugreek Seeds:
[ Read: Flax Seeds During Pregnancy ]
The nutrition present in 100 grams of fenugreek seeds is as follows (11):
| Nutrient | Amount |
| --- | --- |
| Calories | 323kcal |
| Carbohydrates | 58.35g |
| Protein | 23g |
| Fiber | 24.6g |
| Fat | 6.41g |
| Calcium | 176mg |
| Zinc | 2.5mg |
| Phosphorus | 296mg |
| Manganese | 1.2mg |
| Copper | 1.1mg |
| Folates | 57μg |
| Sodium | 67mg |
| Potassium | 770mg |
| Iron | 33.53mg |
100g is a huge quantity and you may not consume so much even in a week.
How Much Of Fenugreek Is Safe During Pregnancy?
The small amounts of fenugreek used in food preparation are sufficient. However, if you notice any of the side-effects mentioned earlier, stop using the seeds.
When Is The Best Time To Eat Fenugreek In Pregnancy?
You can eat fenugreek throughout the pregnancy. But notify your doctor before including it as a regular part of your diet.
Next, we address a few commonly asked questions about eating fenugreek while pregnant.
Frequently Asked Questions:
1. Can I eat methi paratha during pregnancy?
Yes, methi paratha is safe to eat as long as there are no side-effects. It depends on how your body takes it.
2. Can I consume fenugreek during early pregnancy?
Yes, fenugreek can be taken in moderate amounts. It is also used in Chinese treatment methods to ease morning sickness.
3. Can I drink fenugreek tea when I'm pregnant?
Yes, it is safe to consume fenugreek tea during pregnancy as it is considered to promote healthy lactation (12).
When in doubt, talk to an expert. In this case, consult your doctor before you decide to add fenugreek to your daily diet.
[ Read: Sesame Seeds In Pregnancy ]
Do you know of any other benefits of fenugreek during pregnancy? Share with us in the comments section below.

Recommended Articles:
The following two tabs change content below.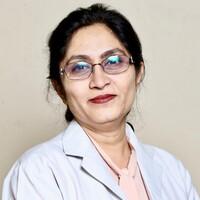 Dr. Girija Wagh
(MD)

Dr. Girija Wagh has nearly 30 years of experience in high-risk obstetrics and her extensive practice focuses on all gynecological procedures including, fertilization, impregnation and childbirth complications.  Dr. Wagh is currently runs her private practice Girija Hospital  in Kothrud, Pune. She also provides consultation services at Apollo Hospital, Cloudnine, and Bharati Hospitals, Katraj, Pune.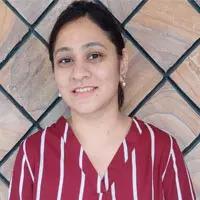 Swati Patwal
Swati Patwal is a clinical nutritionist and toddler mom with over eight years of experience in diverse fields of nutrition. She started her career as a CSR project coordinator for a healthy eating and active lifestyle project catering to school children. Then she worked as a nutrition faculty and clinical nutrition coach in different organizations. Her interest in scientific writing...
more