Many women ponder the safety of having amla during pregnancy. Amla or the Indian gooseberry is a fruit that looks like a lemon. It is green and tastes sweet and sour. Amla is rich in vitamin C and antioxidants and contains iron, phosphorus, and calcium. The number of nutrients in this fruit and its innumerable benefits make it an essential ingredient of Ayurvedic medicines. Consuming amla provides great health benefits to a pregnant woman by helping to purify her blood, relieve constipation, improve digestion, and others. However, you should make sure not to consume amla in excess, as it may lead to problems such as indigestion or constipation. So, read on to know more about the advantages of consuming amla during pregnancy and some interesting recipes.
Is It Safe To Eat Amla In Pregnancy?
Yes, it is safe to eat amla during pregnancy as it is rich in micronutrients. Moreover, it is a blood purifier, power food, and has no serious side effects (1). So, let's delve a little deeper into the benefits of amla.

Health Benefits Of Amla (Gooseberry) During Pregnancy
Amla can be taken in both raw and powdered form. Here are a few ways gooseberry can support your overall health:
1. Eases constipation
Gastrointestinal disorders such as constipation and hemorrhoids are quite common during pregnancy. The fiber in amla helps regulate bowel movements and other gastrointestinal problems (2).
2. Helps manage blood pressure
Vitamin C helps dilate blood vessels and keeps the blood pressure normal. Also, taking a glass of fresh amla juice every day might help avoid acidity and heartburn during pregnancy (3).
3. Reduces morning sickness
Morning sickness is one of the early pregnancy symptoms that troubles many to-be mothers. Amla's energy-boosting and rejuvenating properties help overcome weakness when you are pregnant. It was also found to reduce tiredness (4) (5).
4. Purifies blood
Amla helps purify the blood. It helps remove the harmful effects of mercury and lead, and supports the constant supply of blood and oxygen to the developing fetus (6).
5. Helps maintain hemoglobin levels
Vitamin C aids iron absorption by the blood to maintain normal hemoglobin levels (7).
6. Improves digestion
Amla stimulates gastric juices and, thereby, helps in food digestion and absorption. Regular consumption of amla can, thus, reduce digestive issues such as gas formation and indigestion (8).
7. Enhances immunity
Antioxidants boost the immune system and vitamin C helps combat infections such as common cold and urinary tract infection, which are common during pregnancy. An added benefit is that it promotes lactation post delivery thus giving your infant immunity-boosted breastmilk (9).
8. Source of calcium
Calcium content in this fruit contributes to fetal teeth and bone development. During pregnancy, the calcium requirement doubles as the baby's calcium needs are extracted from the mother's bones. Therefore, regular consumption of amla offers sufficient calcium (10).
9. Helps manage edema
The anti-inflammatory nature of amla aids in reducing the swelling of hands and feet that is common during pregnancy (11).
10. Body detox
Amla has high water content. It increases your urine frequency and flushes away the toxins and radicals from the body (12).
11. Reduces the risk of gestational diabetes
Amla, with its anti-diabetic nature, can lower the chances of gestational diabetes (13).
13. Maintains lipid profile
Amla supports a good lipid profile during pregnancy (8).
While amla is packed with benefits, there could be a few things you must watch out for.

Are There Any Side Effects Of Amla During Pregnancy?
Amla has immense benefits for pregnant women but over consumption can cause constipation, diarrhea, indigestion, and dehydration. Therefore, you should eat it in limited quantities.
Also, you should avoid it in conditions mentioned below:
In case you have a cold or cough as amla has a cooling effect on the body
If you are suffering from diarrhea as amla has moderate laxative properties
Watch out for the quantity of amla you eat so that you can get only the benefits of the magic food!
How Much Amla Can You Eat During Pregnancy?
You can eat one fresh amla every day. In case you're having amla powder, then you can take one teaspoon or four grams every day (14). One amla is enough to give you a substantial amount of vitamin C.

How Much Vitamin C Is Present In One Amla?
One amla will help you meet the recommended daily allowance of 85mg vitamin C during pregnancy because 100gm of amla contains about 500mg to 1800mg of vitamin C. One serving of amla contains ten times more vitamin C than that present in one orange.
In the next section we would tell you how you could include amla in your diet.

How To Eat Indian Gooseberry (Amla) During Pregnancy?
You can incorporate amla as a part of your diet in the following ways.

1. Amla murabba
Amla cooked in sugar syrup, and flavored with cardamom could be a great alternative to sweet pickles.
You will need:
1kg amla
1 ½kg sugar
2tsp chemical lime
6 cups water
1tbsp lemon juice
1tsp cardamom seeds, crushed
How to:
Wash amla thoroughly and perforate them using a fork.
Dissolve lime in water and soak prickled amla overnight.
In the morning, remove and wash them, and soak them in lime water.
Drain the lime water and wash them thoroughly. Squeeze so as to eliminate the lime remains.
Now boil water and drop the amlas into the boiling water.
Cook them until they turn transparent and tender.
Drain the water and keep the amlas aside.
Now prepare a syrup using six cups of water, sugar, and lemon juice. Keep mixing until you see one-thread consistency.
Add cooked amlas into the sugar syrup, bring it to a boil and simmer for four to five minutes.
Allow it to cool and store in an airtight container.
You may add cardamom powder or any other flavoring to it.
Preparation time: 1 hour 10 minutes
Benefits of amla murabba in pregnancy
Taking amla murabba is called "the elixir of life" because it:
Promotes good health
Improves appetite
Aids in digestion
Gives strength to both the mother and the fetus
Supplies enough vitamin C to the mother and the fetus
Do not consume the ones available in the market as they contain chemical preservatives.

2. Amla candy
Made by boiling amla, you can store it for many days to enjoy the goodness it provides.
You will need:
250g amla
150g sugar
1 tsp cumin powder
1 tsp dried ginger powder
2 tbsp sugar powder
A pinch of edible food color
How to:
Wash the amlas and pat dry them using a clean paper napkin.
Boil enough water, and then add amla.
Boil for two more minutes and drain the water.
Cut amla into slices.
Add cumin powder and ginger powder to the sliced amla.
Add sugar, close the container and leave it aside.
On the following day, you will notice the slices floating in sugar water.
On the third day, they will begin to settle down.
Filter the mixture, and you can use the collected syrup as gooseberry sherbet.
Keep the slices in sunlight for about two days.
Prepare a mix of sugar powder and food color, and sprinkle it on the dried amla slices.
Store them in an airtight container, and you can enjoy the candies whenever you feel like.
Preparation time: 5 days
Benefits of amla candy during pregnancy
Amla candy and amla murabba are similar. The candy is a mixture of amla and sugar whereas Amla murabba is made of amla dipped in sugar syrup. It is safe for pregnant women as it helps promote and restore health.
Boosts immunity levels
Provides naturally glowing and healthy skin
Perfect cure for cold and cough
3. Amla juice
Made of fresh amla along with seasoning agents, it can be a very healthy addition to your diet.
You will need:
3 amla, cut into small pieces
1 ½ cup water
2 tbsp honey
A pinch of crushed pepper
A pinch of salt
How to:
Blend chopped amla along with water.
Filter the mixture to discard the pulp.
Add honey, pepper powder, and a pinch of salt. Mix well.
Amla juice is now ready to have. You can also mix it with buttermilk for an added taste.
Preparation time: Five minutes
Benefits of amla juice during pregnancy
It has a high cooling effect, and when mixed with honey, it offers body warming properties.
Eliminates phlegm and toxins from the body.
Relieves burning sensation.
4. Amla supari
A delicious finger licking recipe that serves as a mouth freshener.
You will need:
½kg amla
2 to 3 tbsp carom seeds
2 to 3tbsp fennel seeds
2tbsp black salt
2tbsp rock salt
How to:
Bring four to five cups of water to boil and add amla. Cook for 10 to 15 minutes more on a low to medium flame.
Leave it for another ten minutes and drain the water. Let amla cool down completely.
Deseed and chop them into small pieces.
Dry roast carom seeds and fennel seeds together on a low flame. Cool the mixture and blend to form a powder.
Add the above powder, black salt, and rock salt to the amla pieces and mix thoroughly.
Leave this is sunlight for about four to five days.
Once they become dry, transfer to an airtight container and store it.
Preparation time: 4 days
Benefits of amla supari during pregnancy
Prevents nausea and vomiting
Beats indigestion by releasing gastric juices
Eases abdominal pain
Relieves cold and flu infections
5. Amla powder
This is 100% pure byproduct of amla that is good for health, skin and hair.
How to:
Wash amla thoroughly and pat them dry.
Cut them into small pieces, or you can also grate them for easy grinding.
Spread the pieces on a glass or steel plate, and dry them under sunlight.
It might take a few days for them to dry based on the climatic conditions. You can cover the plate with a muslin cloth so as to protect from dust.
Once the pieces are completely dry, blend them in a mixer for a fine powder.
Preparation time: Depends on how quickly amla dries up
Benefits of amla powder during pregnancy
Amla powder offers similar benefits as fresh amla.
Has culinary uses
Good for hair, aids hair growth and prevents premature greying
Slows down aging process
6. Pickled amla
If nothing satiates your appetite other than a pickle, then this could be the best one to choose as it is filled with immense benefits.
You will need:
150gm amla
4tbsp oil
2tsp mustard
1 large lemon
3 to 4tsp red chili powder
1 or more tsp salt
¼tsp turmeric
1 large garlic clove, minced
A pinch of methi seeds
How to:
Wash amla thoroughly and pat dry with a clean cloth. Make some random incisions using a knife.
Take mustard and methi seeds, blend them into a fine powder.
Fry amla taking some oil until they turn light golden.
Add garlic and turn off the flame. Leave it for some time.
Add all other ingredients expect the lemon juice.
Once the mixture cools, add lemon juice.
Mix all of it thoroughly and check for the salt.
Transfer to a glass container and let it rest for two to three days.
Mix again using a dry spoon, and if needed, add some more lemon juice and salt.
You can eat it with rice or paratha.
Preparation time: 15 minutes
Benefits of amla pickle during pregnancy
This fermented version of amla is beneficial in many ways.
Reduces ulcers, protects liver from any damage and therefore offers immunity against diseases
Boost body's response to injuries.
Frequently Asked Questions
1. Is amla good for the uterus?
A case study reported that amla, when included in ayurvedic formulations, could play a substantial role in managing uterine fibroids (15).
2. Is amla good for vaginal health?
Consuming amla or Indian gooseberry during pregnancy is known to impart several benefits, including reducing morning sickness, improving digestion, and lowering the risk of gestational diabetes. However, having it in excess quantities might lead to dehydration and diarrhea. Therefore, ensure to consume one amla per day during your pregnancy to fulfill your vitamin C requirement. You can either make it into a murabba or have it in the form of juice. Either way, the benefits are almost the same.
References:
MomJunction's articles are written after analyzing the research works of expert authors and institutions. Our references consist of resources established by authorities in their respective fields. You can learn more about the authenticity of the information we present in our
editorial policy
.
The following two tabs change content below.

Swati Patwal is a clinical nutritionist, a Certified Diabetes Educator (CDE) and a toddler mom with over eight years of experience in diverse fields of nutrition. She started her career as a CSR project coordinator for a healthy eating and active lifestyle project catering to school children. Then she worked as a nutrition faculty and clinical nutrition coach in different...
more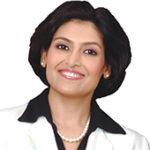 Celebrity nutrition advisor Dr. Shikha Sharma has founded Dr. Shikha's Nutrihealth in 1998. Dr. Shikha has done her MBBS from Maulana Azad Medical College and her organization, Dr. Shikha's NutriHealth, has over 50 Ayurveda experts and nutritionists who provide consultation services to the clients. The Nutrihealth expert team handles weight loss/weight gain, PCOS, thyroid, diabetes, cholesterol, post-pregnancy weight loss and...
more