You either love it or hate it. There is no middle ground with bitter gourd, thanks to its bitter taste.
Also known as Momordica charantia, bitter melon, karela, kakarakaya, and hagala, bitter gourd has some strong health benefits and is commonly eaten in many parts of Asia. But should you include this vegetable in your pregnancy diet?
If you love the bitterness of this vegetable and want to have it during pregnancy, then read on. MomJunction tells you if you should eat it, and what happens if you do.

Is Bitter Gourd Safe During Pregnancy?
Eating a moderate amount of bitter gourd in pregnancy is safe. Studies show that excess consumption can lead to problems in the uterine system, which, in turn, can result in preterm labor (1).
Also, bitter gourd contains vicine that induces favism, an anemic condition characterized by fever, headache, abdominal discomfort and coma (2).
Traditionally, bitter melon was also used to induce abortions, and the seeds are known to have an antispermatogenic effect, which is why you should consult your doctor before using it (3). You might want to avoid it in the first trimester.
Health Benefits Of Bitter Gourd During Pregnancy
Even if you do not like bitter melon, it is time to consider including it in your diet, owing to the benefits it offers.
Aids in digestion: Problems with digestion are common during pregnancy due to the changes in hormone levels and an expanding uterus. Bitter gourd contains fiber, which helps stimulate digestion and relieves the problems of constipation, sluggish digestion, and dyspepsia (6).
Helps reduce the risk of gestational diabetes: Bitter gourd possesses anti-diabetic properties, as the vegetable is rich in nutrients charantin and polypeptide-P that balance the blood sugar levels (7).
[ Read: Muskmelon During Pregnancy ]
Other nutrients: Bitter gourd also contains zinc, iron, niacin, potassium, pantothenic acid, magnesium, manganese, and pyridoxine (9), all of which required for fetal development.
Keeps you full: The dietary fiber in bitter melon keeps you full and curbs your hunger pangs. It could contribute to controlling weight gain and the urge to indulge in unhealthy snacking (10).
Bitter gourd is a powerhouse of nutrients, but it also poses a few risks during pregnancy.
Risks Of Eating Bitter Gourd During Pregnancy
Did the doctor tell you not to eat bitter melon during pregnancy? Well, there are some valid reasons for that.
Here are some risks of eating bitter gourd during pregnancy:
Can cause digestive problems: Over consumption can cause diarrhea, bloating, gas and abdominal cramps. Some people are also sensitive to bitter gourd seeds (11).
Turns toxic sometimes: Bitter gourd contains hepatotoxins, which can cause toxicity in some people. (12).
Might increase the risk of miscarriage: According to the 'Guide to Herbs and Nutritional Supplements' by Laura Shane-McWhorter, excessive consumption of bitter melon might disturb the uterus and lead to early labor or miscarriage. Also, the bitter taste of the vegetable can create pulsations in the tummy and womb.
But eliminating the vegetable from your diet is not the solution, is it? Knowledge of the nutrients in bitter gourd and understanding how much to eat can help you enjoy the benefits of this vegetable safely.
Nutritional Value Of Bitter Melon
100 grams of bitter melon contains (13):
Nutrient
Amount
Calories
19kcal
Carbohydrates
4.3g
Protein
0.8g
Fiber
2g
Fat
0.17g

Vitamins

Folic acid
72mcg
Pantothenic acid
0.212mg
Niacin
0.28mg
Riboflavin
0.053mg
Pyridoxine
0.043mg
Thiamin
0.051mg
Vitamin A
113IU
Vitamin C
33mg

Electrolytes

Potassium
319mg
Sodium
6mg

Minerals

Calcium
9mg
Iron
0.38mg
Copper
0.034mg
Magnesium
16mg
Zinc
0.77mg
Manganese
0.086mg
g=grams; mg=milligrams; mcg=micrograms
The nutrient values are tempting enough for you to eat bitter gourd, aren't they?
[ Read: Watermelon During Pregnancy ]
When Is The Best Time To Eat Bitter Gourd During Pregnancy?
The best time to eat bitter gourd is the second half of pregnancy, as the risk of miscarriage is low. If you love bitter gourd and crave for it, here are a few pregnancy-friendly bitter melon recipes you should try.
Easy Bitter Gourd Recipes For Pregnancy
1. Bitter gourd curry
A simple everyday curry you can have with plain rice or chapati (flatbread).
You will need:
250gm bitter gourd
1 medium to large onion (finely chopped)
2tbsp oil
1/2tsp cumin seeds
2 green chilies (optional)
1tsp fennel seeds powder
1tsp red chili powder
1tbsp coriander powder
Little turmeric
Salt as required
Little hing (asafoetida)
1 sprig curry leaves
½ lemon juice
Handful of coriander leaves
How to:
Slice the bitter gourd thinly and discard the seeds.
Heat oil in a pan and add cumin. Add hing when the cumin seeds start to crackle.
Add onions and curry leaves, and saute for some time.
Add bitter gourd slices and add salt. Leave for two to three minutes.
Cover and let it cook on low heat.
Once it is half cooked, add fennel powder, red chili powder, and coriander powder. Mix well.
Cover the pan and continue to cook on low heat. You can sprinkle some water if the curry seems too dry.
Check for salt and spice, and adjust them as needed.
Add coriander leaves and lemon juice and mix well.
Transfer the curry to a serving dish, and you can have it with rice or chapati.
Preparation time: 30 minutes
Servings: 4
[Read: Fruits To Eat During Pregnancy]
2. Bitter gourd fry
The bitterness in this vegetable can be masked by frying it. The dish can be eaten with rice and rasam or sambar.
You will need:
2 bitter gourds
1 tsp corn flour
1/2tsp mustard seeds
1tsp chili powder
1/2tsp oil
Salt and turmeric as required
How to:
Add salt to the bitter gourd pieces and mix them thoroughly and set them aside for 30 minutes.
Squeeze the water that oozes out of the bitter gourd pieces. This removes most of the bitterness from them.
Coat the pieces with corn flour, chili powder, and turmeric.
Heat oil in a pan, and stir fry or deep fry the bitter gourd pieces until they turn crispy.
Preparation time: 25 – 30 minutes
Servings: 3-4
3. Bitter gourd with mixed vegetable fry
This dish combines the goodness of bitter gourd with the nutrition provided by other vegetables. It also masks the bitter flavor a bit.
You will need:
3 medium-sized bitter melons
1 beetroot
2 carrots
1 onion
3/4tsp red chili powder
2tbsp oil
Salt as required
How to:
Chop all the vegetables into small pieces.
Heat oil in a pan and add the bitter gourd. Cook on low flame until it gets half-cooked.
Add carrot, beetroot and saute them.
Add onion and saute the vegetables until they are thoroughly cooked.
Add salt when the vegetables are semi-cooked.
Add chili powder and curry leaves, and leave them on heat for some more time.
Enjoy the bitter gourd with mixed vegetable fry with rice.
Preparation time: 20 minutes
Servings: 4
While these dishes are yummy without a doubt, do consult your doctor before including bitter gourd in your diet.
[ Read: Foods To Avoid In Pregnancy ]
Frequently Asked Questions:
1. Is it safe to drink bitter gourd juice during pregnancy?
Drinking bitter gourd juice is safe if it is in moderate amounts. Like the vegetable, the juice, when taken in excess, can lead to uterine contractions and preterm labor.
2. Are bitter gourd seeds edible?
You should avoid bitter gourd seeds during pregnancy, especially if you have a G6PD (Glucose-6-phosphate dehydrogenase) deficiency. As mentioned earlier, the seeds contain a chemical known as vicine that could lead to favism in those having the G6PD deficiency. It is known to cause anemia, fever, headache, stomach pain and can also lead to coma in some (14).
Whether you fry it, boil it or make a chutney of it, bitter gourd can do you a lot of good when used in moderation. Try out our dishes or cook it in any other way you like. But do share your recipes and your experience after consuming bitter gourd during pregnancy, in the comments section below.
Recommended Articles:
Comments are moderated by MomJunction editorial team to remove any personal, abusive, promotional, provocative or irrelevant observations. We may also remove the hyperlinks within comments.
The following two tabs change content below.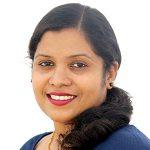 Latest posts by Rebecca Malachi (see all)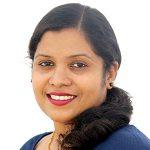 Rebecca Malachi
She is a Biotechnologist with a proficiency in areas of genetics, immunology, microbiology, bio-engineering, chemical engineering, medicine, pharmaceuticals to name a few. Her expertise in these fields has greatly assisted her in writing medical and life science articles. With 8+ years of work experience in writing for health and wellness, she is now a full-time contributor for Momjunction.com. She is passionate about giving research-based information to readers in need. Apart from writing, she is a foodie, loves travel, fond of gospel music and enjoys observing nature in silence. Know more about her at: linkedin.com/in/kothapalli-rebecca-35881628