Is bitter gourd safe during pregnancy? This vegetable is also known as Momordica charantia, karela, bitter melon, hangala, kakarakaya and is often consumed as a staple in many Southeast Asian countries. Bitter melon juice is also consumed for its hypoglycemic properties and other benefits. Although bitter gourd is known for some health benefits, you may include it in the pregnancy diet after discussing it with your healthcare provider.
Read on to understand in detail about having bitter gourd during pregnancy, its effects, safe amounts, and ways to consume it.
Is Bitter Gourd Safe During Pregnancy?
Research studies on the effects of bitter gourd during pregnancy have come up with mixed outcomes. For instance, one study states that water extract and ethanol of the fruit and leaf are safe to consume during pregnancy. But it also mentions that the seeds and roots are known to work as a weak uterine stimulant (1). The study also adds that bitter gourd should be avoided by women trying to become pregnant.
There is no evidence to say that pregnant women can benefit by eating bitter gourd. Similarly, there is also no conclusive evidence that links the vegetable directly with gestational complications. It may not be harmful to eat bitter gourd occasionally and in moderate quantity, but it is good to consult your doctor before consuming the vegetable during pregnancy.
Risks Of Eating Bitter Gourd During Pregnancy
Did the doctor tell you not to eat bitter melon during pregnancy? Then they might have considered these risks.
Digestive problems: Over consumption can cause diarrhea, bloating, gas and abdominal cramps. Some people are also sensitive to bitter gourd seeds (2).
Risk of miscarriage: According to the International Journal of Scientific Research and Reviews, excessive consumption of bitter melon can disturb the uterus and lead to early labor or miscarriage. Also, the bitter taste of the vegetable can create pulsations in the tummy and womb (4).
Frequently Asked Questions
1. Is it safe to drink bitter gourd juice during pregnancy?
According to the International Journal of Scientific Research and Reviews, drinking bitter gourd juice might induce contractions. It could even cause bleeding during pregnancy (4).
2. Are bitter gourd seeds edible?
You should avoid bitter gourd seeds during pregnancy, especially if you have a G6PD (Glucose-6-phosphate dehydrogenase) deficiency. The seeds contain a chemical known as vicine that could lead to favism in those having the G6PD deficiency. It is known to cause anemia, fever, headache, stomach pain and can also lead to coma in some (5).
Several animal studies have shown that bitter gourd is not completely safe for pregnant women as it acts as a mild uterine stimulant, increasing the risk of miscarriage. It can also induce toxicity and intestinal problems. You should even avoid bitter gourd seeds during pregnancy, especially if you have a G6PD deficit (glucose-6-phosphate dehydrogenase deficiency). However, if you still want to eat bitter gourd while pregnant, make sure you don't eat too much.
Reference
The following two tabs change content below.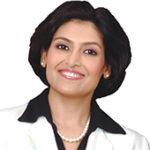 Celebrity nutrition advisor Dr. Shikha Sharma has founded Dr. Shikha's Nutrihealth in 1998. Dr. Shikha has done her MBBS from Maulana Azad Medical College and her organization, Dr. Shikha's NutriHealth, has over 50 Ayurveda experts and nutritionists who provide consultation services to the clients. The Nutrihealth expert team handles weight loss/weight gain, PCOS, thyroid, diabetes, cholesterol, post-pregnancy weight loss and...
more

Swati Patwal is a clinical nutritionist and toddler mom with over eight years of experience in diverse fields of nutrition. She started her career as a CSR project coordinator for a healthy eating and active lifestyle project catering to school children. Then she worked as a nutrition faculty and clinical nutrition coach in different organizations. Her interest in scientific writing...
more