As parents, you may want your children to consume natural foods and beverages to develop a healthy lifestyle. One such popular and refreshing natural drink during summertime is coconut water. The benefits of coconut water for kids are numerous; it keeps them hydrated while boosting their energy levels.
Coconut has not been known to cause any harmful effects in children. Its antimicrobial properties help promote a healthy digestive system and skin while preventing urinary tract infections.
Scroll through this post to learn more about the goodness of coconut water for children, how to choose the best coconuts, and how much coconut water children can consume.
What Is Coconut Water?
Coconut water is a natural, nutritious, and refreshing liquid inside the coconut fruit. Coconut water is low in fat and calories but rich in minerals, vitamins, and other nutrients. Key nutrients include iron, chloride, potassium, sodium, phosphorous, magnesium, lauric acid, and calcium. It boasts of twice the potassium content than one banana. Just one coconut offers an 11 ounce serving of water. Let's learn various health benefits of coconut water for kids.
Health Benefits Of Coconut Water For Kids
1. Boosts skin health:
Drinking coconut water moisturizes your kid's skin from within and eliminates the excess oil. Coconut water possesses anti-bacterial, anti-microbial, and anti-viral properties that help cure skin infections effectively. So it prevents blemishes and acne from surfacing on the skin when you apply it topically. Coconut water tones your little one's skin and helps him have clean, clear, and healthy skin.]
2. Promotes digestion:
If your child is constantly suffering from digestion disorders, drinking coconut water provides great relief to your little one. Coconut water contains a high concentration of fiber, which promotes digestion and minimizes the occurrence of acid reflux.
3. Prevents Dehydration:
Coconut water hydrates your kid's body better than any other energy drink. It contains a higher amount of potassium, sodium, and natural sugar than other energy drinks. So it helps prevent dehydration (1).
4. Develops strong bones:
Coconut water contains a high amount of calcium. So drinking the calcium-rich water helps your kid have strong and healthy bones (2).
5. Treats urinary tract infections:
Kids are more prone to urinary tract infections than grown-ups. Drinking coconut water helps treat urinary tract infections in kids, since it acts as a diuretic. The nutritious water flushes out infections from your kid's bladder and urinary tract as well as minimizes the risk of kidney stones.
6. Treats intestinal worms:
Drinking coconut water is an effective remedy to cure intestinal worms in kids. Offer your kid a glass of coconut water every morning.
7. Prevents muscle cramps:
Coconut water is rich in potassium, whose deficiency can cause muscle cramps. Drinking coconut water prevents the risk of muscle cramps and if your kid is fond of running and playing games, you might want to include coconut water in his diet.
8. Neutralizes toxic effect:
Drinking coconut water is an effective remedy to cure ailments and disorders resulting due to toxins. Coconut water helps cure heartburn, dysentery, constipation, dengue fever and neutralizes toxins present in your kid's body.
9. Boosts energy:
Coconut water contains low sugar and sodium, and high amounts of calcium, chloride, and potassium. The abundance of various nutrients helps rehydrate, replenish, and refresh your kid's body. Your little one will feel energetic after drinking a glass of coconut water.
10. Improves oxygen circulation:
Coconut water boosts your kid's blood circulation. Good blood circulation provides sufficient oxygen to his skin and removes impurities. As a result, he will enjoy good health and a flawless complexion.
Consuming Coconut Water
You can get your little one to drink as much coconut water as they can daily. Coconut water can be a stand-alone drink or added to another liquid or drink. Choose fresh, young coconut fruit that has a green shell to obtain coconut water. Avoid coconuts with hard brown shells as they contain less water than the green ones. An eight-ounce serving of coconut water provides 45 to 60 calories.
Frequently Asked Questions
1. Is coconut water harmful to boys?
Coconut water is advised for males, especially athletic males, as a natural energy source to enhance their performance (3). In addition, a study recommends males consume coconut water to stimulate fertility (4). Therefore, coconut water is not known to be harmful to boys. However, you may consult a doctor to know its effects and be safe.
2. Is coconut water good for anxiety in children?
A lack or deficiency of potassium can lead to anxiety issues. Therefore, consuming coconut water may help prevent anxiety by increasing the potassium content in the body (5).
Coconut water is loaded with nutrients, including potassium, sodium, phosphorus, and iron. It is highly hydrating, boosts skin health, strengthens bones, and treats urinary tract infections. Regular consumption of coconut water may also enhance a child's energy, remove toxins from the body, and prevent muscle cramps. The potential benefits of coconut water make it an ideal natural, refreshing drink for your children. However, if apprehensive, discuss it with your doctor before introducing coconut water to kids.
References:
MomJunction's articles are written after analyzing the research works of expert authors and institutions. Our references consist of resources established by authorities in their respective fields. You can learn more about the authenticity of the information we present in our
editorial policy
.
The following two tabs change content below.

Ria is a techie-turned-writer and writes articles on health, with special emphasis on nutrition. She did her B.Tech from West Bengal University of Technology and was previously associated with IBM as SAP ABAP technical consultant. She moved into freelance content writing in 2013 and worked for various websites including MomJunction, Brainpulse Technologies, and Emarketz India.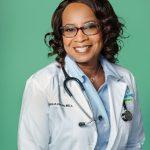 Dr. Regina A. Hardin
(MD, FAAP)
Dr. Regina Hardin is a board-certified pediatrician with over 20 years of experience in outpatient and inpatient pediatrics. She also has extensive training in diagnosing and treating Attention Deficit Hyperactivity Disorder.    Dr. Hardin completed her undergraduate studies in Biology at Talladega College in Alabama. Her medical school training was completed at Morehouse School of Medicine in Atlanta, Georgia, pediatric...
View Profile

›