Are you looking for a natural, nutritious drink for your kid? Are you keen to prevent your little angel from facing dehydration and urinary tract infections? If you nodded along, you should read our post. Adding some coconut water to your little angel's diet is the best thing to do. Is coconut water good for kids, why is coconut water healthy and how do you consume it? Read our post to get answers to all your queries.
What Is Coconut Water?
Coconut water is a natural, nutritious, and refreshing liquid inside the coconut fruit. Coconut water is low in fat and calories but rich in minerals, vitamins, and other nutrients. Key nutrients include iron, chloride, potassium, sodium, phosphorous, magnesium, lauric acid, and calcium. It boasts of twice the potassium content than one banana. Just one coconut offers an 11 ounce serving of water. Let's learn various health benefits of coconut water for kids.
Health Benefits Of Coconut Water For Kids:
1. Boosts Skin Health:
Drinking coconut water moisturizes your kid's skin from within and eliminates the excess oil. Coconut water possesses anti-bacterial, anti-microbial, and anti-viral properties that help cure skin infections effectively. So it prevents blemishes and acne from surfacing on the kid's skin when you apply it topically. Coconut water tones your little one's skin and helps him have clean, clear, and healthy skin.
[ Read: Mocktail Recipes For Kids ]
2. Promotes Digestion:
If your kid is constantly suffering from digestion disorders, drinking coconut water provides great relief to your little one. Coconut water contains a high concentration of fiber, which promotes digestion and minimizes the occurrence of acid reflux.
3. Prevents Dehydration:
Coconut water hydrates your kid's body better than any other energy drink. It contains a high amount of potassium, sodium, and natural sugar than other energy drinks. So it prevents your kid from dehydration (1).
4. Develops Strong Bones:
Coconut water contains a high amount of calcium. So drinking the calcium-rich water helps your kid have strong and healthy bones (2).
5. Treats Urinary Tract Infections:
Kids are more prone to urinary tract infections than grown-ups. Drinking coconut water helps treat urinary tract infections in kids, since it acts as a diuretic. The nutritious water flushes out infections from your kid's bladder and urinary tract as well as minimizes the risk of kidney stones.
6. Treats Intestinal Worms:
Drinking coconut water is an effectual remedy to cure intestinal worms in kids. Offer your kid a glass of coconut water every morning.
[ Read: Smoothie Recipes For Kids ]
7. Prevent Muscle Cramps:
Coconut water is rich in potassium, whose deficiency can cause muscle cramps. Drinking coconut water prevents the risk of muscle cramps and if your kid is fond of running and playing games, you might want to include coconut water in his diet.
8. Neutralizes Toxic Effect:
Drinking coconut water is an effective remedy to cure ailments and disorders resulting due to toxins. Coconut water helps cure heartburn, dysentery, constipation, dengue fever and neutralizes toxins present in your kid's body (3).
9. Boosts Energy:
Coconut water contains low sugar and sodium, and high amounts of calcium, chloride, and potassium. The abundance of various nutrients helps rehydrate, replenish, and refresh your kid's body. Your little one will feel energetic after drinking a glass of coconut water (4).
[ Read: How Much Water Should Kids Drink ]
10. Improves Oxygen Circulation:
Coconut water boosts your kid's blood circulation. Good blood circulation provides sufficient oxygen to his skin and removes impurities. As a result, he will enjoy good health and a flawless complexion.
Consuming Coconut Water:
You can get your little tyke to drink as much as coconut water as he can daily. Coconut water can be a stand-alone drink or another liquid and drink. Choose fresh, young coconut fruit that has a green shell to obtain coconut water. Avoid coconuts with hard brown shells as they contain less water than the green ones. Eight ounce serving of coconut water provides your kid 45 to 60 calories.
Now you know how essential is coconut water for children. Did you get your little tyke to drink coconut water? What health benefits did your kid experience? Share your invaluable experiences with other mommies here. Leave a comment.
The following two tabs change content below.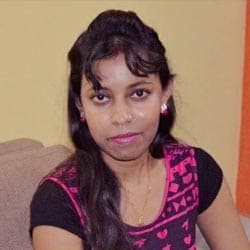 Ria Saha
Ria is a techie-turned-writer and writes articles on health, with special emphasis on nutrition. She did her B.Tech from West Bengal University of Technology and was previously associated with IBM as SAP ABAP technical consultant. She moved into freelance content writing in 2013 and worked for various websites including MomJunction, Brainpulse Technologies, and Emarketz India.