Cravings are common during pregnancy. If you crave sweets too often, you could try eating veggies or fruits that satiate your sweet tooth, to avoid fattening and zero nutrition foods like sweets or cakes. One such option is a beetroot, which is used to make desserts, shakes and even curries that you can include in your pregnancy diet.
Read this MomJunction post to understand the benefits of beetroot in pregnancy, its side-effects, and some yummy recipes.

Can You Eat Beetroot During Pregnancy?
Yes, you can consume moderate amounts of beetroot during pregnancy, which is up to two beetroots a day upon your doctor's advice. The vegetable has blood purifying, detoxifying and body revitalizing properties and can be consumed raw, cooked or juiced (1).
When used the right way, beetroot can be beneficial for you.
Health Benefits Of Beetroot Or Beetroot Juice During Pregnancy
Here is how eating beetroot during pregnancy can help.
Lowers the risk of birth defects: Beetroot is rich in folic acid, which is essential for tissue growth and development of the fetal spinal cord. Consuming sliced or juiced beetroot can significantly help in minimizing the risks of birth anomalies such as spina bifida (2).
Boosts immunity: Pregnant women require high immunity levels to steer clear of various ailments and infections. Beetroot has excellent antioxidant properties that are necessary for strong immunity (3).
Prevents osteoporosis: Pregnant women are prone to osteoporosis. Beets have a good portion of silica which enables the body to utilize calcium, thus preventing decalcification of teeth and bones, and lowering the risk of osteoporosis (4).
Regulates metabolism: Beetroot is an excellent source of potassium. Its consumption balances the electrolytes and controls the metabolism substantially during pregnancy. Also, it helps maintain blood pressure levels in expecting mothers (5).
Prevents joint pains and swelling: Beetroot contains trace amounts of betalain, which acts as a potent anti-inflammatory agent. Consuming beetroot when pregnant can avert pain and swelling in the joints (6).
Natural blood purifier: Beetroot has the ability to purify the blood, thus preventing the risk of diseases and infections in the fetus. Consuming beetroot juice can boost your physical stamina and also maintain the blood pressure to aid in easy delivery (7).
Prevents anemia: Beetroot is rich in iron and helps boost the hemoglobin count in the blood. So eating beetroot during pregnancy can also reduce the risk of anemia (8).
Regulates blood sugars: Beetroot contains a low glycemic index that helps regulate the blood sugar levels during pregnancy (9).
Supports fetal development: Beetroot is rich in vitamin A and E. Drinking beetroot juice during pregnancy can aid in the optimal development of the fetus (1).
Improves digestion: Eating fiber-rich beetroot during pregnancy improves your digestion and aids in healthy bowel movement, thus preventing constipation (10).
The vegetable could also have a few side effects in some people.
[ Read: Potatoes During Pregnancy ]
Are There Any Side Effects Of Eating Beetroot During Pregnancy?
If the doctor tells you not to eat beetroot, there could be some valid reasons for that. Some of the possible risks of having beetroot and its juice during pregnancy are:
Beetroot contains betaine, which can cause nausea, vomiting, diarrhea and gastrointestinal issues (11).
High quantities of oxalate are known to cause kidney stones (12).
Excessive consumption of beetroot is also dangerous for pregnant women.
Presence of nitrates can trigger fatigue (13)
Paralyzes vocal cords temporarily (14)
Causes beeturia, a condition where urine and stools turn red (15)
Next, we give you the nutritional values of beets.
Nutritional Value Of Beetroot
The nutrition present in 100 grams of raw beetroot is as follows (16):
Nutrient
Amount
Calories
43kcal
Water
87.58g
Carbohydrates
9.56g
Sugars
6.76g
Protein
1.61g
Fiber
2.8g
Fat
0.17g
Vitamins
Thiamin (vitamin B1)
0.031mg
Riboflavin (vitamin B2)
0.040mg
Niacin (vitamin B3)
0.334mg
Pyridoxine (vitamin B6)
0.067mg
Folic acid (vitamin B9)
109mcg
Ascorbic acid (vitamin C)
4.9mg
Retinol (vitamin A)
33IU
Alpha-tocopherol (vitamin E)
0.04mg
Phylloquinone (vitamin K)
0.2mcg
Electrolytes
Potassium
325mg
Sodium
78mg
Minerals
Calcium
16mg
Iron
0.80mg
Phosphorus
40mg
Magnesium
23mg
Zinc
0.35mg
g=grams; mg=milligrams; mcg=micrograms
How To Eat Beetroot During Pregnancy?
Here is how you can include beetroot in your diet.
Slice them and combine with other vegetables to make a salad.
Bake along with other vegetables or eat them roasted.
Boil beetroot and season them with salt and pepper to make a healthy dish.
A juice of beetroots and carrots makes a great breakfast or evening beverage.
Grate beetroot and add to the dough to make crunchy parathas or tortillas
Keep reading for a few beetroot recipes that you can try during pregnancy.
[ Read: Tips To Boost Immune System In Pregnancy ]
1. Beetroot powder:
High in nutrition, homemade beetroot powder is safe to consume during pregnancy. You can add one to two teaspoons to water or any juice.
You will need:
How to make:
Rinse and peel fresh beet, and cut into thin slices. You may also use a food processor to slice it quickly.
Allow the slices to dry in a food dehydrator or an oven on low heat, or sun-dry by covering with a net.
Once they are completely dry, blend them in a grinder or a food processor.
Store the powder in an airtight container to keep it fresh for an extended period.
Preparation time: 12hr 30min
2. Pickled beetroot
Pickled beets can be used as a snack, in salads or as a side dish with sandwiches or tortilla rolls.
You will need:
1lb beetroot (around six to seven small ones)
½ cup sugar
¼ cup white vinegar
½ tsp black peppercorns
¼ tsp salt
2 bay leaves
How to make:
Remove the root and one-inch green stem from beetroots, and scrub them to remove any dirt.
Place them in a medium-sized saucepan, and add water. Boil them.
Cover with a lid, simmer and let it remain for 45min until they turn tender.
Remove the water, and rinse using cold water. Allow to cool down.
Peel the skins, and slice them thinly into a large bowl.
Make vinaigrette by mixing vinegar, sugar, salt, peppercorns and bay leaves in a separate saucepan.
Pour the vinaigrette over the sliced beets. Cover and marinate at room temperature for half an hour.
Discard bay leaves, and store in an airtight jar for later use.
Preparation time: 55min
Servings: 4
[ Read: Benefits Of Carrot During Pregnancy ]
3. Easy beet greens recipe
With a distinct and delicious taste, beetroot leaves are a good option for pregnant women because of their high vitamin and mineral content. These leaves, with a high folate and vitamin A content, can prevent neural tube defects and facilitate healthy fetal growth.
You will need:
2 bunches of beetroot leaves
1tbsp olive oil
2 garlic cloves
½ tsp red pepper flakes
Black pepper powder for taste
Salt for taste
2 lemons
How to make:
Boil salt water in a large pot. Add beetroot leaves, and cook until tender for two minutes.
Drain the water, and put the leaves in cold water. Once the leaves turn cold, remove them from the water and chop coarsely.
In a large skillet, heat olive oil. Add garlic and red pepper flakes. Cook for one minute, and add greens.
Top with salt and pepper. Stir until hot, and remove from flame.
Eat with lemon wedges.
Preparation time: 20min
Servings: 4
4. Raw beet salad
Beetroot salad makes a healthy snack or starter that is also super delicious.
You will need:
1lb beets (grated)
2tbsp balsamic vinegar
1tbsp extra-virgin olive oil
1tbsp fresh parsley (chopped)
1 garlic clove, minced
2tsp Dijon mustard
¼ tsp sea salt
1/8 tsp black pepper powder
How to make:
Combine all the ingredients in a bowl and toss.
Adjust the seasoning to suit your tastes.
Serve fresh
Preparation time: 20min
Servings: 4
[ Read: Eggplant (Brinjal) During Pregnancy ]
5. Beetroot tea:
A unique caffeine-free tea you can make at home, beetroot tea has excellent invigorating properties.
You will need:
1-quart water
4 beets, peeled and finely shredded
½ cup honey
2 lemons, freshly squeezed for juice
4 sprigs mint
How to make:
Boil water in a saucepan.
Add beets, lemon juice, and honey. Let it return to boil.
Turn off the heat, and let the mixture steep for about 20 minutes.
Strain and serve with a sprig of mint and ice.
Preparation time: 20min
Servings: 8
6. Beetroot halwa
This is a super easy and healthy Indian dessert you can try to beat your sweet cravings.
You will need:
2 medium sized beetroots
1tsp oil
1½ cup + ¼ cup water
2 tsp cornstarch
½ cup sugar
1/8 tsp cardamom powder
Pinch of salt
Nuts, chopped, for garnishing
How to make:
Peel and grate the beets. Heat oil in a saucepan, and add the grated beetroot.
Saute for about two to three minutes.
Add 1½ cup water, salt and stir well. Cover and cook until beetroot is cooked completely.
Separately dissolve cornstarch in 1/4th cup water. Add this cornstarch solution to the cooked beetroot and mix properly.
Add sugar, cardamom powder, and cook for another three minutes. Turn off the heat.
Serve it warm by garnishing with chopped nuts
Preparation time: 20min
Servings: 4
Have more questions about eating beets while pregnant? Keep reading then.
[ Read: Juices To Drink During Pregnancy ]
Frequently Asked Questions
1. Does craving beetroot during pregnancy tell something about the baby's gender?
According to old wives tales, a craving for sweet foods such as beetroot can indicate that you are carrying a girl. However, it is just one of the many ways to guess the sex of the unborn child, but not a reliable one.
2. What is the best time to eat beetroot during pregnancy (in which trimester)?
The first trimester is the best time to consume beetroot as the vegetable has folic acid necessary for the development of the baby's spinal cord (17). According to the FDA, you will require about 400 to 800mcg of folic acid per day, and an average beetroot contains 100 to 150mcg folic acid (2). Consuming in the second trimester provides the essential nutrients for a healthy pregnancy.
Consult your physician to have beetroot in the right quantities and at right intervals when you are expecting. A physician's guidance will help you avoid the side-effects of consuming beetroot.
Do you have any beetroot recipes to share with our readers?? Tell us about it in the comments section.
References
1. Alexandra Slattenschek,
Your luck is just around the corner! Happy food – happy mood
! Volume 1
2.
Scientists Get the Facts on Folic Acid in Red Beets
; University of Wisconsin (1997)
3. Susannah Marriot,
Super Foods for Pregnancy: Delicious ways to meet your key dietary requirements
4. Michael Fossel, Greta Blackburn, David Woynarowski,
AARP The Immortality Edge
5. Christine Bailey, The Juice Diet: Lose Weight, Detox, Tone Up, Stay Slim & Healthy, p. 135
6. T Clifford, G Howatson, D J West, E J Stevenson;
The Potential Benefits of Red Beetroot Supplementation in Health and Disease;
Nutrients (2015)
7. John A;
Beets
; Northern Illinois University, Sustainable Food Project
8.
How can I get enough iron?
; IQWiG
9. Michael T. Murray, Joseph Pizzorno, The Encyclopedia of Healing Foods, p. 22
10.
Beets
; New Entry Sustainable Farming Project
11.
Betaine
; National Institutes of Health
12.
Avoiding kidney stones
; Harvard Health Publishing
13. R Domínguez, J L Maté-Muñoz, Eduardo Cuenca, et al.;
Effects of beetroot juice supplementation on intermittent high-intensity exercise efforts
; Journal of the International Society of Sports Nutrition (2018)
14. PJ Glassey, Cracking Your Calorie Code, p. 119
15. MA Eastwood and H Nyhlin; Beeturia and colonic oxalic acid; Q J Med 1995
16. Basic Report:
Beets
, raw; USDA
17.
Folic Acid and the American Food Supply: A historical account of the FDA's creation of the current folic acid regulations
; Harvard Library (2003)
Recommended Articles:
The following two tabs change content below.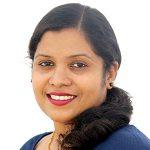 Latest posts by Rebecca Malachi (see all)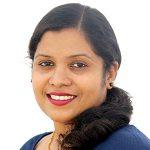 Rebecca Malachi
She is a Biotechnologist with a proficiency in areas of genetics, immunology, microbiology, bio-engineering, chemical engineering, medicine, pharmaceuticals to name a few. Her expertise in these fields has greatly assisted her in writing medical and life science articles. With 8+ years of work experience in writing for health and wellness, she is now a full-time contributor for Momjunction.com. She is passionate about giving research-based information to readers in need. Apart from writing, she is a foodie, loves travel, fond of gospel music and enjoys observing nature in silence. Know more about her at: linkedin.com/in/kothapalli-rebecca-35881628