Consuming beetroot during pregnancy can satiate your craving, preventing the intake of high-calorie foods, such as sweets and cakes. Controlling sweet cravings in pregnancy can get tricky. However, you can manage your sweet tooth effectively by eating fruits and veggies in various forms. You may try beetroots, for instance.
Beetroots can offer dietary fiber and several nutrients to contribute to your nutritional requirements. You can also use beetroot to make delicious curries, shakes, and even desserts that you would love to relish.
But before you try it, learn if beetroot is a safe choice for pregnant women? Scroll down to learn more about the safety of beetroot for pregnant women, its possible health benefits, and its side effects.
Can You Eat Beetroot During Pregnancy?
You may consume moderate amounts of beetroot during pregnancy. This comes up to two around beetroots a day. The vegetable is known to have blood purifying, detoxifying, and body revitalizing properties and may be consumed raw, cooked, or juiced.
Nutritional Profile Of Beetroot
A 100 gram serving of raw beetroot might provide you the following nutrients that could help with your pregnancy needs (1).
| Nutrient | RDA (2)(3)(4) | Per 100g of beetroot |
| --- | --- | --- |
| Total folate | 600μg | 109μg |
| Calcium | 1000mg | 16mg |
| Magnesium | 350-360mg (3) | 23mg |
| Potassium | 2900mg | 325mg |
| Iron | 27mg | 0.8mg |
| Dietary fiber | 28g  (4) | 2.8g |
Health Benefits Of Beetroot Or Beetroot Juice During Pregnancy
Here is how eating beetroot during pregnancy might help with the below issues.
Birth defects: The horticulturists at the University of Wisconsin–Madison found that beets are among the foods with the highest folic acid content (5). Including beetroot might help in the nervous system development of babies and could minimize the risks of birth anomalies such as spina bifida.
Immunity: The book Superfoods for pregnancy by Sussannah Marriott says that beetroot is known to have antioxidant properties that could build immunity. Pregnant women require high immunity levels to steer clear of various ailments and infections.
Decalcification of teeth: Beets have a good amount of silica, which enables the body to utilize minerals such as magnesium and copper (6). Along with it, it also has calcium and magnesium, which might help pregnant women deal with the decalcification of teeth.
Metabolism: Beetroots provide potassium that might help balance the electrolytes. Also, it may help maintain blood pressure levels in expecting mothers (7).
Blood purification: Beetroot has the ability to purify the blood (9),  and could help prevent the risk of diseases and infections in the fetus. Consuming beetroot juice could boost your physical stamina and maintain blood pressure.
Anemia: Beetroot contains iron that could boost the hemoglobin count in the blood (10). It might therefore help reduce the risk of anemia.
Healthy liver: The book, Neal's Yard Remedies Healing Foods, talks about beetroots' liver cleansing properties.  A group of antioxidants called betacyanins is likely to support this action.
Fetal development: Folic acid content in beets might aid in the optimal development of the fetus (5).
Digestion: The dietary fiber in beetroot could improve your digestion (11) and aid in healthy bowel movement, thus managing constipation.
The vegetable could also result in a few side effects in some people.
Are There Any Side Effects Of Eating Beetroot During Pregnancy?
If the doctor tells you not to eat beetroot excessively, there could be some valid reasons for that. Some of the possible risks of having beetroot and its juice in excess during pregnancy are mentioned next.
High quantities of oxalate are known to cause kidney stones (12).
The presence of nitrates may trigger fatigue (13).
Might cause beeturia, a condition where urine and stools turn red (14).
How To Eat Beetroot During Pregnancy?
Here is how you may include beetroot in your pregnancy diet.
Slice them and combine them with other vegetables to make a salad.
Bake along with other vegetables or eat them roasted.
Boil beetroots and season them with salt and pepper to make a healthy dish.
A juice of beetroots and carrots makes a great breakfast or evening beverage.
Grate the beetroot and add to the dough to make crunchy parathas or tortillas
Keep reading for a few beetroot recipes that you may try during pregnancy.
1. Beetroot powder
One to two teaspoons of homemade beetroot powder can be added to water or any juice.
You will need:
How to make:
Rinse and peel the fresh beets and cut it into thin slices. You may also use a food processor to slice it quickly.
Allow the slices to dry in a food dehydrator or an oven on low heat, or sun-dry by covering with a net.
Once they are completely dry, blend them in a grinder or a food processor.
Store the powder in an airtight container to keep it fresh for an extended period.
Preparation time: 12hr 30min
2. Pickled beetroot
Pickled beets can be used as a snack, in salads or as a side dish with sandwiches or tortilla rolls.
You will need:
1lb beetroot (around six to seven small ones)
½ cup sugar
¼ cup white vinegar
½ tsp black peppercorns
¼ tsp salt
2 bay leaves
How to make:
Remove the root and one-inch green stem from the beetroots and scrub them clean, to remove any dirt.
Place them in a medium-sized saucepan and add water to boil them.
Cover with a lid, simmer and let it remain for 45min until they turn tender.
Remove the water and rinse using cold water. Allow to cool down.
Peel the skin and slice them thinly into a large bowl.
Make a vinaigrette by mixing vinegar, sugar, salt, peppercorns, and bay leaves in a separate saucepan.
Pour vinaigrette over the sliced beets. Cover and marinate at room temperature for half an hour.
Discard bay leaves and store in an airtight jar for later use.
Preparation time: 55min
Servings: 4
3. Easy beet greens recipe
With a distinct and delicious taste, beetroot leaves have vitamin and mineral content. These leaves, with a good folate and vitamin A content, may prevent neural tube defects and facilitate healthy fetal growth (5).
You will need:
2 bunches of beetroot leaves
1tbsp olive oil
2 garlic cloves
½ tsp red pepper flakes
Black pepper powder for taste
Salt for taste
2 lemons
How to make:
Boil salt water in a large pot. Add beetroot leaves and cook until tender, for two minutes.
Drain the water and put the leaves in cold water. Once the leaves turn cold, remove them from the water and chop coarsely.
In a large skillet, heat olive oil. Add garlic and red pepper flakes. Cook for one minute and add greens.
Top with salt and pepper. Stir until hot and remove from flame.
Eat with lemon wedges.
Preparation time: 20min
Servings: 4
4. Raw beet salad
Beetroot salad makes a healthy snack or starter that is also super delicious.
You will need:
1lb beets (grated)
2tbsp balsamic vinegar
1tbsp extra-virgin olive oil
1tbsp fresh parsley (chopped)
1 garlic clove, minced
2tsp Dijon mustard
¼ tsp sea salt
1/8 tsp black pepper powder
How to make:
Combine all the ingredients in a bowl and toss.
Adjust the seasoning to suit your tastes.
Serve fresh
Preparation time: 20min
Servings: 4
[Read: Eggplant (Brinjal) During Pregnancy]
5. Beetroot tea
A unique caffeine-free tea you can make at home, beetroot tea has invigorating properties.
You will need:
1-quart water
4 beets, peeled and finely shredded
½ cup honey
2 lemons, freshly squeezed for juice
4 sprigs mint
How to make:
Boil water in a saucepan.
Add beets, lemon juice, and honey. Let it boil.
Turn off the heat and let the mixture steep for about 20 minutes.
Strain and serve with a sprig of mint and ice.
Preparation time: 20min
Servings: 8
6. Beetroot halwa
The halwa is an easy and healthy Indian dessert that you can try to beat your sweet cravings with.
You will need:
2 medium-sized beetroots
1tsp oil
1½ cup + ¼ cup water
2 tsp cornstarch
½ cup sugar
1/8 tsp cardamom powder
Pinch of salt
Nuts, chopped, for garnishing
How to make:
Peel and grate the beets. Heat oil in a saucepan and add the grated beetroot.
Sauté for about two to three minutes.
Add 1½ cup of water, salt, and stir well. Cover and cook until the beets are cooked completely.
Separately dissolve cornstarch in 1/4th cup water. Add this cornstarch solution to the cooked beetroot and mix properly.
Add sugar, cardamom powder, and cook for another three minutes. Turn off the heat.
Serve it warm by garnishing with chopped nuts
Preparation time: 20min
Servings: 4
Have more questions about eating beets while pregnant? Keep reading then.
[Read: Juices To Drink During Pregnancy]
Frequently Asked Questions
1. Does craving beetroot during pregnancy tell something about the baby's gender?
According to old wives' tales, a craving for sweet foods such as beetroot may indicate that you are carrying a girl. However, it is just one of the many ways to guess the sex of the unborn child, but not a reliable one.
2. What is the best time to eat beetroot during pregnancy?
You may include beetroot in your first trimester as the vegetable has folic acid necessary for the development of the baby's spinal cord. According to the FDA, you might require about 400 to 800mcg of folic acid per day, and an average-sized beetroot contains 100 to 150mcg folic acid (5). Consuming the vegetable in the second trimester could also provide the essential nutrients that might be helpful for a healthy pregnancy.
Eating beetroot during pregnancy is beneficial because it might help lower the risk of congenital abnormalities, enhance immunity, and prevent teeth decalcification. The vegetable also aids digestion and keeps the liver healthy. However, eating beetroots in excess may not be a good option because it may cause nausea, vomiting, and fatigue. So, if you decide on eating this nutritious vegetable during pregnancy, you should consult a doctor to know the right amount suitable for you. Under a doctor's guidance, you may include beetroots in your diet in the form of soups, salads, and desserts.
References:
MomJunction's articles are written after analyzing the research works of expert authors and institutions. Our references consist of resources established by authorities in their respective fields. You can learn more about the authenticity of the information we present in our
editorial policy
.
The following two tabs change content below.

Swati Patwal is a clinical nutritionist, a Certified Diabetes Educator (CDE) and a toddler mom with over eight years of experience in diverse fields of nutrition. She started her career as a CSR project coordinator for a healthy eating and active lifestyle project catering to school children. Then she worked as a nutrition faculty and clinical nutrition coach in different...
more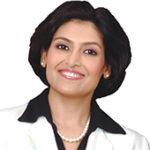 Celebrity nutrition advisor Dr. Shikha Sharma has founded Dr. Shikha's Nutrihealth in 1998. Dr. Shikha has done her MBBS from Maulana Azad Medical College and her organization, Dr. Shikha's NutriHealth, has over 50 Ayurveda experts and nutritionists who provide consultation services to the clients. The Nutrihealth expert team handles weight loss/weight gain, PCOS, thyroid, diabetes, cholesterol, post-pregnancy weight loss and...
more