"A nickel will get you on the subway, but garlic will get you a seat." – Unknown
Garlic is that pungent! But it is also high on medicinal values. The medieval Western healthy lifestyle program Salerno Regimen of Health says: "Since garlic then hath powers to save from death, bear with it though it makes unsavory breath."
But is garlic good for babies, and how can it benefit them? MomJunction explains just that. Also, go through the recipes at the end to know in what ways you may include garlic in your baby's diet.
But before going into details, you might love this trivia: Babies seem to like garlic even before they start solids. Studies conducted in 1991 showed that babies nurse better when their mothers have eaten garlic (1).
When Can Babies Have Garlic?
You can begin giving garlic to babies from six to eight months of age. However, some babies might find it difficult to digest or could develop an allergy. Also,the garlic should be fresh and given in limited quantities.
The reaction to garlic can manifest in the form of cramps, swelling, vomiting or diarrhea. Visit a pediatrician if you observe any of these symptoms. Seek medical advice right away if your baby has breathing trouble or severe reactions.
[ Read: Benefits Of Ginger For Babies ]
Nutritional Value Of Garlic
Garlic is a good source of vitamin B6, manganese, selenium, potassium, and iron. It is also known to have anti-bacterial, anti-fungal and anti-protozoal effects, which could help protect the baby from infections (2).
| Nutrient | Unit | Value per 100 g |
| --- | --- | --- |
| Energy | kcal | 214 |
| Protein | g | 3.57 |
| Carbohydrate, by difference | g | 17.86 |
| Fiber, total dietary | g | 3.6 |
| Calcium, Ca | mg | 0 |
| Iron, Fe | mg | 1.29 |
| Sodium, Na | mg | 446 |
| Vitamin C, total ascorbic acid | mg | 0 |
| Vitamin A, IU | IU | 0 |
| Cholesterol | mg | 0 |
Source: ndb.nal.usda.gov
Health Benefits Of Garlic For Babies
Here are some ways garlic could be beneficial to your baby.
1. Here are some ways garlic could be beneficial to your baby.
The antibacterial and antiviral properties of garlic protect your baby from common cold. Garlic soup could reduce the severity of cold. The volatile oils in garlic help open up the respiratory passages and relieve the condition.
2. Antimicrobial properties regulate infections
Phytochemicals present in garlic could be effective in killing bacteria in the colon and small intestine. However, garlic is harmless on the probiotic microbes residing in the baby's digestive system.
The antimicrobial properties also help heal wounds quickly. You may mix the fresh juice of garlic cloves in fruit or vegetable juice and feed the concoction to your baby (3).
3. Kills harmful intestinal worms in babies
When intestinal worms such as tapeworms enter the baby's body in the form of eggs, they settle in the intestines and feed on the nutrients, eventually leading to infections and ailments. Garlic can act as an effective anthelmintic drug to kill the intestinal worms (4).
4. Anti-inflammatory effect supports immune system
Garlic stimulates cell types such as macrophages, lymphocytes, natural killer (NK) cells, dendritic cells, and eosinophils, thus building your baby's immune system. Also, it regulates cytokine secretion, which could help in the treatment or prevention of obesity, metabolic syndrome, as the baby grows (7).
When we say garlic is good for your baby, we mean a limited quantity of it. Give him the right amount to enjoy the benefits of this food.
How Much Garlic Is Safe For Babies?
Initially, serve one garlic clove a day. Treat garlic as a new food and follow a 3-5 day wait rule to rule out any allergic reaction. If they do not show any reactions, you may gradually increase the quantity but remember a baby cannot eat garlic like an adult does.
How To Select, Store And Use Garlic?
Use fresh garlic rather than the paste or powder. Select the one that is juicy and white. Peel off the skin, mince or crush and add it to the diet. Chopping or crushing helps secrete OSCs.
Keep crushed garlic aside for 10 minutes before cooking. This would allow OSCs to develop completely.
[ Read: When Can Babies Eat Spicy Food ]
Serve garlic soup to your little one, by adding a pinch of sugar to camouflage the strong flavor. Store garlic in a warm, dry place.
Don't give a whole clove to your little one as it is hard to chew and may pose a choking hazard. Instead, add it to the various recipes that you make for them by finely slicing or crushing it.
Garlic Recipes For Babies
Here are some simple recipes containing garlic:
1. Chicken-garlic soup
Preparation time: 40 minutes
You will need:
1 small onion (finely chopped)
How to:
Transfer all the ingredients to a pressure cooker and cook on slight flame for 10 minutes and low flame for 15 minutes.
Strain the broth after cooling it down and serve warm.
2. Tomato rasam (Indian recipe)
Preparation time: 40 minutes
You will need:
2 garlic cloves (chopped)
How to:
Heat oil, add cumin seeds, garlic, and peppercorns. Sauté.
Add water and tomatoes. Boil for 10 minutes. Remove off the flame and let it cool.
Mash well. To remove the tomato skin, strain the mixture.
Add the sautéd mixture.
Feed it as soup or serve with mashed rice.
[ Read: Benefits Of Turmeric For Babies ]
3. Garlic bread (10 months)
Preparation time: 15 minutes
You will need:
1 ciabatta (Italian white bread)
1tsp fresh parsley (chopped)
How to:
Add butter, parsley, and crushed garlic clove in a bowl and mix well.
Spread the mix as a thin layer on both sides of the bread.
Bake the bread in a preheat oven at 200 degrees C/Gas mark 6 for five to 10 minutes.
Bake both sides until brown.
If you wish to add a strange food to your baby's diet, garlic is the best option. Garlic helps in boosting the little one's health besides making the food tastier.
Did you experiment with garlic in your baby's food? How did they like it? Tell us your story in the comment section below.
References:
MomJunction's articles are written after analyzing the research works of expert authors and institutions. Our references consist of resources established by authorities in their respective fields. You can learn more about the authenticity of the information we present in our
editorial policy
.
The following two tabs change content below.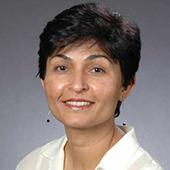 Jyoti Benjamin
(MS, RD, CSO, FAND, CD)

Jyoti Benjamin has 25 years of experience as a clinical dietitian and currently works in Seattle. She focuses on teaching people the value of good nutrition and helping them lead healthy lives by natural means. Benjamin has a masters in Foods and Nutrition, and has been a longtime member and Fellow of AND (Academy of Nutrition and Dietetics) and the...

more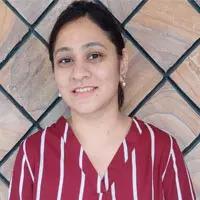 Swati Patwal
Swati Patwal is a clinical nutritionist and toddler mom with over eight years of experience in diverse fields of nutrition. She started her career as a CSR project coordinator for a healthy eating and active lifestyle project catering to school children. Then she worked as a nutrition faculty and clinical nutrition coach in different organizations. Her interest in scientific writing...
more