Want to get your children off refined sugar? Want them to eat healthy foods but cannot stop them from eating sweets? Try honey.
Honey is a natural sweetener and nutritious as well, which makes it a good replacement for sugar in kid's food. Used significantly in Ayurveda medicine and devoid of additives, honey is one ingredient that you can give to your children without worrying about the effects.
However, some experts disagree and state that there is no scientific evidence to suggest that honey is safe for kids of all age groups. Now that leaves many parents wondering is honey safe for kids?
We answer that question and tell you all about honey for kids, in this MomJunction post.
When Can You Give Honey To Children?
Although honey is nutritious, doctors advise against introducing it to children below the age of one year to avoid infant botulism. Honey contains bacterial spores called Clostridium botulinum that release toxins, which can lead to botulism (1). The baby's digestive system is not fully developed to fight the bacteria, which can grow in the intestines and release toxins that can irritate the little one's gut.
Botulism is a rare but serious illness that can lead to weakness, abnormal functioning of the nerves, or even paralysis. Honey is, however, safe for children above one year of age as their digestive system is mature enough to expel the bacteria through the body (2).
Keep reading to find out how honey can be good for your kids.
Nutritional Value Of Honey
The nutritional value of 100g of honey is as given in the table (3).
| Nutrients | Amount |
| --- | --- |
| Energy | 304kcal |
| Protein | 0.3g |
| Carbohydrate | 82.4g |
| Fiber (dietary) | 0.2g |
| Glucose | 35.75g |
| Fructose | 40.94 |
| Calcium | 6mg |
| Iron | 0.42g |
| Magnesium | 2mg |
| Potassium | 52mg |
| Vitamin C | 0.5mg |
| Zinc | 0.22mg |
| Sodium | 4mg |
| Vitamin B6 | 0.024mg |
| Folate | 2µg |
The nutrient-rich sweetener can provide several benefits when consumed by kids. More about it next.
[ Read: Home Remedies For Cough In Kids ]
17 Benefits Of Honey For Kids
Besides being delicious, this sweetener offers a few health benefits too. Here is how honey can benefit children.
Helps in healing: Honey is known for its healing properties. It can be used for cold and cough. Its antimicrobial and wound-repair properties help in treating lesions, insect bites, burns, boils, and sores (4).
Controls skin damage: A mixture of honey with beeswax and olive oil helps in treating damaged skin and conditions such as psoriasis or atopic dermatitis in children.
Aids digestive process: It is rich in phytochemicals, minerals, and flavonoids that help improve the digestion process in the case of any gastrointestinal disorder.
Treats gastric reflux: Gastric reflux pushes the gastric juices into the esophagus, leading to heartburn. Honey helps in coating the esophagus lining, thereby reducing the irritation or inflammation.
Controls blood sugar level: Honey helps control the blood sugar level that in turn helps in balancing the liver system by its antioxidant activities.
Treats constipation and diarrhea: Raw Manuka honey, when taken on an empty stomach, can treat diarrhea and constipation.
Nutrition: It contains the essential nutrients and minerals that are essential for the body.
Medicine for sore throat: Honey is considered a natural medicine for treating sore throat as it soothes the lining of the throat, preventing further inflammation.
Heals toothache: Make a paste with one teaspoon of cinnamon and five teaspoons of honey and apply on the child's aching teeth for relief.
Medicine for stomach upset: Honey can help in relieving the pain due to an upset tummy.
Treats stomach flu: In infants and children, honey can help treat stomach flu caused by a bacterium that causes vomiting and diarrhea (5).
Improves weight: In children with inadequate nutrition, honey can help in improving weight.
Good for asthma: Honey has been used as a traditional medicine to treat asthma and is found to be effective in reducing the inflammation of the airways (6).
Treats anemia: Honey helps reduce the anemic effect and also helps boost immunity (7).
Improves memory: Natural honey in the diet helps improve memory in children and cognitive ability during adult life (7).
Good for mucositis: In pediatric leukemia patients, honey is used as a therapeutic agent for soothing oral mucositis, which is an oral problem associated with cancer therapy (8).
Removes tan: Massaging the skin with a mixture of honey and lemon juice in equal proportion helps remove the tan and the dark spots.
Honey is known to aid the treatment of cold and could in children. Learn more about it next.
[ Read: Benefits Of Milk For Kids ]
Honey For Cough And Cold In Children
Honey is known for its antimicrobial and antioxidant properties and has for long been the go-to natural remedy to treat cold and cough. It is believed that a single dose of 2.5ml of pasteurized honey, given before bedtime, is good for treating cough and cold in children aged over one year (9) (10).
Honey also improves the quality of sleep in children. And three consecutive doses of wildflower honey can help relieve unspecified acute cough in children.
Kids are usually willing to consume honey thanks to its sweet taste. However, some kids might not like it. Next, we give you a few tips to deal with that.
Tips To Give Honey To A Child
It is better to gradually introduce honey into your child's diet after he/she turns one year old. Doing so gives you time to check for any allergic reactions that your child may have to it. Here are a few ways you can give honey to your child:
Add honey to oatmeal for enhancing the flavor of the dish.
Spread some honey over the toast and serve it.
Mix yogurt and honey to make a delectable side dish.
Prepare a smoothie at home and add honey to it.
Spread honey on pancakes and waffles and serve it.
Instead of adding sugar, add honey to sweeten the milk.
It can also be used in baking as a flavoring agent and as a substitute for sugar.
After you give honey to the child, look for any allergic reactions such as problem breathing, muscle weakness, and constipation in them. If there's an adverse reaction, stop giving it immediately.
Honey is a natural sweetener and can perish if not stored properly.
Precautions To Follow
Before consuming honey, it is necessary to ensure that its purity remains intact. Here is what you can do for that.
Do not keep it in the open without a lid, as it may get contaminated by insects and dust.
Store the honey bottle in a cool place.
Try and use the honey within a month or two of getting it, even though it stays fine and useful long after that.
Which Is Better: Raw Honey Or Processed Honey?
Raw honey is loaded with all the nutrients in its original form but also contains natural toxins such as grayanotoxins, which can cause honey poisoning. The symptoms of honey poisoning include low blood pressure, nausea, and vomiting.
However, when the honey is processed, the toxins get diluted and may not have any severe effect on the body. Processed honey is also free of all the pollen grains and the dust particles and can be safely consumed by children or adults who are allergic to pollen.
This suggests that processed honey has fewer risks compared to raw honey, but the nutritional value of raw honey makes it superior to the processed one (11).
[ Read: Nutrition Chart For Kids ]
Make honey a part of the diet by including it in various dishes. If your child likes the taste of honey, you can give it to them as it is once a day or as recommended by the doctor. If you buy processed or branded honey, always check for the contents and the date of manufacturing to ensure its safety.
How did you introduce honey in your kid's diet? Share with us in the comment section below.
References:
Recommended Articles:
The following two tabs change content below.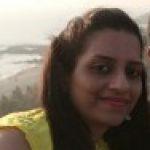 Latest posts by shreeja pillai (see all)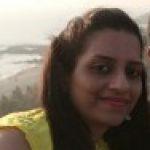 shreeja pillai
Postgraduate in Chemistry and content writer. She has worked as a research analyst with a leading multinational pharmaceutical company and also holds a diploma in pharmaceutical regulatory affairs. Her interest in the field of medical research has developed her passion for writing research-based articles. She is a writer for MomJunction and aims at providing informative articles based on health and wellness. Apart from writing, she takes a great interest in music and traveling. know more about her at https://www.linkedin.com/in/shreeja-pillai/