Whether you can eat hummus during pregnancy or not is worth discussing. Hummus is a creamy dip used to make sandwiches and wraps healthy. It is prepared using boiled chickpeas. However, you can tweak its ingredients to make healthy hummus variations. But while it's generally healthy, can you eat it during pregnancy?
Keep reading as we tell you more about the safety of this Middle Eastern dip for pregnant women, its healthy ingredients, and the possible side effects of hummus that an expecting woman can experience.
Is Hummus Safe To Eat During Pregnancy?
Hummus is a smooth spread, made with wholesome ingredients such as chickpeas, tahini (sesame seed paste), and olive oil. This sauce is rich in fiber and protein, and low in calories, making it a healthy option for pregnant women (1).
However, it is better to consume fresh homemade hummus, instead of the store-made one. Also, avoid consuming stored or stale hummus that has been refrigerated for too long. Ideally, you should consume it as a dip with healthy snacks and not in huge quantities (2).
How Much Hummus Can You Have Per Day?
There is no recommended limit on hummus consumption for pregnant women. However, one to two tablespoons of hummus a day would be ideal. You may have it as a spread on a sandwich or as a dip with your vegetable sticks or crackers.
In the next section, we tell you about the nutrients in hummus.
Nutritional Value Of Hummus
The nutrient value of hummus is as follows (1).
Nutrient
Value per 100g
Calories
166Kcal
Carbohydrates
14.29g
Protein
7.90g
Fiber
6.0g
Fat
9.60g
Vitamins
Vitamin A
30IU
Vitamin B9 (Folate)
83μg
Vitamin B6 (Pyridoxine)
0.2mg
Vitamin B3 (Niacin)
0.582mg
Vitamin B2 (Riboflavin)
0.064mg
Vitamin B1 (Thiamin)
0.180mg
Vitamin B5 (Panthothenic acid)
0.132mg
Potassium
228mg
Calcium
38mg
Iron
2.44mg
Magnesium
71mg
Zinc
1.83mg
Phosphorus
176mg
Selenium
2.6μg
Manganese
0.773mg
Copper
0.527mg
How are these nutrients helpful in pregnancy? Continue reading to know about it.
Nutrients In Hummus That Are Good For Pregnancy
The ingredients used to make hummus are rich in nutrients, so consuming this dip can be good for your health.
Fiber: If you are having constipation, then consuming hummus, which is mainly made with chickpeas that are rich in fiber, might help keep your digestive system healthy (3).
Folate: When you are pregnant, doctors advise you to take folic acid to support your baby's health and reduce the risks of neural tube defects. Hummus is a good source of folate, which is a synthetic form of folic acid (4).
Calcium: This nutrient is good for the development of bones, nerves, muscles, teeth, and heart. Hummus contains calcium, and consuming it could help add to your daily quota of calcium (5).
Carbohydrates: Consuming healthy carbohydrates will help in controlling blood glucose levels. If the levels are uncontrolled, it could lead to health problems in you and the baby. Having hummus as a snack could help you in meeting the carbohydrates requirement (6).
You do not have to eat for two people when you are pregnant. What matters is whether you are eating right. Adding grain foods such as hummus could help you in gaining the extra energy you require as an expecting mom (7).
However, in some cases, eating hummus can result in side effects.
What Are The Possible Side Effects Of Hummus?
If the hummus is not freshly made, has been kept in the refrigerator for too long or has been purchased from a store, then it may have harmful bacteria called Listeria monocytogenes. Listeria-contaminated hummus can be harmful to pregnant women. In rare cases, there could be health concerns for the babies too. However, with early diagnosis and medications, it is possible to prevent the infection (8).
Eating homemade hummus is the best way to prevent such risks.
Healthy Hummus Recipe To Try At Home
Making hummus takes only a few ingredients and a little time.
You will need:
125g dried chickpeas (soaked)
2tsp tahini (sesame seed paste)
Garlic cloves
Water as required
Salt
How to:
Boil the chickpeas till they become tender.
Drain the water and rest it for a while till it cools down.
Grind the boiled chickpeas, tahini, lemon juice, and garlic in a food processor until mixture becomes a smooth paste.
You may add some water for a smooth consistency.
Finally, add some olive oil and salt and give it a final mix.
Serve it with bread, salad, vegetable sticks, and anything to relish its taste and benefits.
Hummus is a healthy recipe containing proteins, fiber, calcium, healthy carbohydrates, and many other nutrients. Eating hummus during pregnancy is good for you and your baby because it helps to keep your digestive system clean and reduces the risk of neural tube defects in the fetus. Since hummus is a nutrient-dense food, adding it to your pregnancy diet allows you to get extra energy. However, remember to eat only fresh homemade hummus, as the one stored in the fridge for a long time may cause bacterial infections, causing adverse health conditions.
References:
MomJunction's articles are written after analyzing the research works of expert authors and institutions. Our references consist of resources established by authorities in their respective fields. You can learn more about the authenticity of the information we present in our
editorial policy
.
The following two tabs change content below.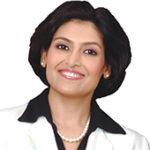 Celebrity nutrition advisor Dr. Shikha Sharma has founded Dr. Shikha's Nutrihealth in 1998. Dr. Shikha has done her MBBS from Maulana Azad Medical College and her organization, Dr. Shikha's NutriHealth, has over 50 Ayurveda experts and nutritionists who provide consultation services to the clients. The Nutrihealth expert team handles weight loss/weight gain, PCOS, thyroid, diabetes, cholesterol, post-pregnancy weight loss and...
more

Swati Patwal is a clinical nutritionist and toddler mom with over eight years of experience in diverse fields of nutrition. She started her career as a CSR project coordinator for a healthy eating and active lifestyle project catering to school children. Then she worked as a nutrition faculty and clinical nutrition coach in different organizations. Her interest in scientific writing...
more