Are you thinking of using olive oil for your kids? You are a wise mom! Olive oil is fast finding its rightful place in a number of kitchens worldwide. And unlike other health fads, the noise about olive oil is well founded.
But not many know why exactly olive oil is so good for us! And if you want to add it to your toddler's diet, you need to be doubly sure about its qualities. And that's where we come in!
Let us give you the scoop on olive oil and why it should be a part of your kid's diet.
What Is Olive Oil?

Olive oil is obtained by processing whole olives. They are used worldwide for cooking, beauty care, pharmaceuticals, and even as fuel!
The oil ordinarily used in kitchens come from Europe, most likely Spain. Spain controls almost 44% of the world's olive oil production. This healthy oil come in different grades:
Virgin: Virgin or extra virgin olive oil is produced without any chemical treatment. You can use this oil for cooking and as salad dressings.
Lampante: This oil is not suitable for consumption. But if it is refined, it may be consumed.
Olive pomace oil: This is the oil mostly used for cooking purposes. It is extracted from the olive pulp, using solvents and heat.
Now that you know what olive oil is, let's find out the benefits it has to offer.
[ Read: Benefits Of Fish Oil For Kids ]
Benefits Of Olive Oil For Kids:

Your kid's health is a priority for you. You can go to any lengths so that you can ensure baby gets a balanced diet. But that isn't easy, is it? So, the one thing you can do, is start using olive oil. Here are some of the major reasons olive oil should be part of your little child's diet:
1. Helps With ADHD Symptoms: 

Attention Deficit Hyperactivity Disorder or ADHD is becoming increasingly common today. The cause for it still unknown, but ADHD can make school a nightmare for your kid. Olive oil is known to help children deal with ADHD symptoms better (1).
[ Read: Parenting Tips For Children With Adhd ]
2. Prevent Cardiovascular Diseases And Cancer:

Olive oil contains polyphenol, a natural antioxidant that is known to bring down triglyceride levels in the body and maintain cardiovascular health. It also repairs damaged tissues to bring down the risk of cancer (2).
3. Promotes Brain Development: 

Filled with Omega acids, olive oil is a great way to promote your kid's brain development (3).
[ Read: Best Food For Brain Development In Children ]
4. Rich In Vitamins:

Kids need vitamins for their health and growth. Olive oil contains numerous vitamins, including vitamin A. This essential vitamin works to keep your child's eyes healthy. Vitamin B helps in brain development while Vitamin D helps keep the bones healthy. Olive oil also contains vitamin E.
5. Keeps Skin And Hair Healthy: 

Olive oil contains a number of antioxidants, including Squalene, which can help keep your kid's hair and skin healthy (4).
6. High On Calories: 

Olive oil is high on calories and can meet your kid's daily calorie requirement. But these calories are 'good' and don't harm the body (5).
7. Reduces Risk Of Obesity: 

Some studies show that children, whose diet consists of olive oil, are less likely to develop obesity (6). You can thank the good fats for this benefit!
These were a few things you can gift your kid if you start using olive oil. And to make it even more interesting, you can now buy olive oil specially made for kids! Some brands have launched kid-friendly olive oil, which have a fruity flavor. If you have a fussy eater, this delicious flavor may help you out. Olive oil is also known to treat cases of baby constipation.
You can start using olive oil to cook for your baby as soon as she is six months old. But of course, you should consult your doctor first.
How To Use Olive Oil For Kids:

If you have decided to add olive oil to your child care must haves, let us tell how you can use it:
Olive Oil For Babies:

If your doctor says it's okay, you can start adding olive oil to your baby's diet as soon as she is ready for solids. You can add a spoonful of this oil to your baby food. It's a great way to introduce new flavors to your baby.
[ Read: Benefits Of Peppermint Oil For Kids ]
Olive Oil For Toddlers And Older Children:

You can prepare your child's daily food in olive oil. Kids this age usually love fried food. If you use olive oil, you'll be making fried food 'healthy'! You can even use it for baking. If you have a foodie for a child, you can use extra virgin olive oil as salad dressing and serve her a bowl full of health.
Is olive oil expensive? Yes, it is. Is the money spent worth it? You bet! When it comes to your kid's health, there should be no compromises. And you don't even need to buy the 'kid-special' version to enjoy the benefits of olive oil. Choose a good brand and start cooking!
Do you use olive oil for your everyday cooking? Do you use olive oil for children? Tell us in the comments section.
Recommended Articles:
The following two tabs change content below.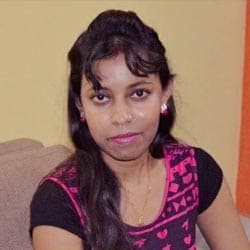 Ria Saha
Ria is a techie-turned-writer and writes articles on health, with special emphasis on nutrition. She did her B.Tech from West Bengal University of Technology and was previously associated with IBM as SAP ABAP technical consultant. She moved into freelance content writing in 2013 and worked for various websites including MomJunction, Brainpulse Technologies, and Emarketz India.