Pregnancy is a time of weird tastes and weirder cravings. While you may not like oranges or citrus fruits, pregnancy is known to alter your taste and make you crave such fruits.
If you are craving for some pomelo during pregnancy, but remain uncertain about the safety of consuming it, read our post below.
What Is Pomelo?
Pomelo is a citrus fruit. Native to Southeast Asian countries, pomelo is now available in most parts of the world. The pomelo is slightly larger than a grapefruit, and the flesh is white, yellow, pink or red. The skin of the fruit is green or yellow, and the fruit is sweet and tart in taste (1). The white variety is milder in taste than the pink pomelo fruit (2).
It is one of the lesser known of citrus fruits. But regarding nutrition, it packs all the punch of its citrus cousins like oranges, grapefruits, and tangerines. Pomelo is also known as Chinese grapefruit (3).
[ Read: Grapefruit During Pregnancy ]
Health Benefits Of Pomelo During Pregnancy:
All citrus fruits contain almost the same nutrients with varying differences in their % DV (daily value). So, you can reap similar benefits if you eat an orange, a grapefruit or a pomelo. One example of the difference in their nutrient components can be the antioxidant compounds found in different varieties of citrus fruits. Here are some health benefits of the pomelo fruit during pregnancy:
[ Read: Oranges During Pregnancy ]
Is It Safe To Eat Pomelo During Pregnancy?
Eating pomelo and other citrus fruits during pregnancy is considered safe. However, there are some concerns with citrus fruit consumption that you must discuss with your doctor.
[ Read: Fruits To Eat During Pregnancy ]
So, if your doctor approves pomelo in your diet, consider eating it. Did you eat pomelo during pregnancy? Did you suffer from any side effects after consuming pomelo? Please share your experience with our readers. Leave a comment below.
The following two tabs change content below.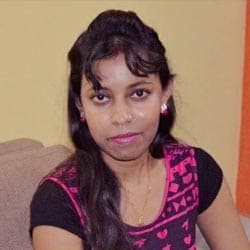 Ria Saha
Ria is a techie-turned-writer and writes articles on health, with special emphasis on nutrition. She did her B.Tech from West Bengal University of Technology and was previously associated with IBM as SAP ABAP technical consultant. She moved into freelance content writing in 2013 and worked for various websites including MomJunction, Brainpulse Technologies, and Emarketz India.