Raisins are dried grapes rich in natural sugar, micronutrients, and bioactive compounds. These sweet-tasting treats are easy to digest and a source of quick energy. Hence, consuming raisins during pregnancy seems a good choice to satiate sweet cravings and get instant energy. Besides, they can help avoid sugar-laden items like puddings, cakes, soft drinks, and frozen desserts that cause unwanted weight gain and other health issues over time. But though raisins are beneficial overall, are they a safe food choice for pregnant women? Keep reading to learn about the safety and use of raisins for expecting mothers.
Can You Eat Raisins During Pregnancy?
Yes. Raisins are rich in nutrients such as potassium, calcium and phosphorous among others that support fetal growth. These healthy food alternatives to desserts offer quick energy along with several health benefits for the mother and the baby (1). However, you must eat them in moderate amounts to stay healthy and avoid any complications. And should be avoided if you have been diagnosed with gestational diabetes.
How Many Raisins Can You Eat Daily During Pregnancy?
You may have a handful of raisins in a day; also, ¼ cup of raisins can provide about 1 mg of iron (2). They are a great snack packed with rich nutrition.
What Are The Benefits Of Eating Raisins During Pregnancy?
Here are the benefits of raisins for both you and your baby:
1. Prevents anemia
Iron deficiency anemia is a common complaint during pregnancy. Raisins contain good levels of iron and vitamin C that help to lower the risk of anemia (3).
2. Treats constipation
Many women suffer from constipation and other digestive issues during pregnancy (4). Raisins can provide the solution to this often-irritating problem as they contain fiber that eases the bowel movements (5).
3. Dental health
Swollen gums or gingivitis is another common condition during pregnancy (6). Raisins are rich in oleanolic acid and calcium that protect your teeth and gums (7).
4. Prevents cancer and heart diseases
Raisins contain potent antioxidants, which help in lowering the risk of cancers, heart stroke and conditions (8).
5. Supplies energy
Raisins are a good source of glucose and fruit sugars. A handful of raisins can give you an instant boost of energy (9).
6. Fetal bone and vision
Consumption of raisins helps your unborn baby too. The vitamin A content helps in eyesight development (10), and calcium makes the bones stronger.
Next, let's see the amount of nutrition a cup or handful of raisins provides.
Nutritional Value Of Raisins
According to the USDA, 100 g of dark, seedless raisins contain (11):
Nutrient
Amount
Water
15.46g
Calories
299kcal
Carbohydrates
79.32g
Protein
3.30g
Fiber
4.5g
Fat
0.25g
Sugars
65.18g
Vitamins
Vitamin C
2.3mg
Thiamine (Vitamin B1)
0.106mg
Riboflavin (Vitamin B2)
0.125mg
Niacin
0.766mg
Vitamin E (alpha-tocopherol)
0.12mg
Pyridoxine (Vitamin B6)
0.174mg
Folate
5mcg
Vitamin K
3.5mcg
Electrolytes
Potassium
744mg
Sodium
26mg
Minerals
Calcium
62mg
Iron
1.79mg
Magnesium
36mg
Zinc
0.36mg
Phosphorus
98mg
g=grams; mg=milligrams; mcg=micrograms; IU=international unit
Are There Any Side Effects Of Eating Raisins During Pregnancy?
Though raisins have high a nutritional value and offer health benefits, they can be harmful when taken in excess amounts. Raisins can:
Increase your blood sugar levels, and therefore may contribute to being diagnosed with gestational diabetes.
If you are diagnosed with gestational diabetes, continuing to eat raisins or any foods high in sugar (even natural sugars) can cause infant obesity.
Increase the chances of you and your baby getting type 2 diabetes.
How To Eat Raisins During Pregnancy?
You can have a handful of raisins whenever you crave for something sweet. Try some interesting ways to consume them.
Soak a handful of raisins in cold water for one hour. Drain the water and eat them along with hot milk before bedtime.
Add raisins to boiling water, and steep for 10 to 15 minutes. You can consume the water in small quantities through the day.
Make a trail mix of raisins, nuts and dried apricots to make a healthy snack.
Take some amount of raisins and nuts of your choice, and add honey. Store it in a container, and you can have one tablespoon of this delicious treat every morning.
Can You Eat Raisins During Early Pregnancy?
Yes, you can eat raisins during early pregnancy for a quick energy boost and to also cope with constipation. Soaked raisins will be more effective for constipation.
Can You Eat Black Raisins Soaked In Water?
Yes, black raisins soaked in water are an excellent remedy for constipation. These soaked raisins also promote good liver health. Raisins being the natural sources of vitamins and minerals, offer significant benefits and promote gastrointestinal and cardiovascular health (12).
What Are The Benefits Of Black Raisins During Pregnancy?
Black raisins offer the same benefits as other types of raisins. They help in blood purification, improving hemoglobin levels and immunity, regulating blood pressure, combating bad cholesterol, improving bone health and the digestive system.
Can You Eat Munakka (Raisins) With Milk During Pregnancy?
Yes, you can eat munakka (black raisins) with milk to ease constipation. Boil around ten munakkas in a glass of milk, and consume them before bedtime. Pair fiber-rich foods such as raisins with fluids to combat chronic constipation (13).
Given their nutritional composition, raisins during pregnancy can help improve digestion, reduce the chances of anemia, and maintain good dental health, among other various benefits. So if you are contemplating adding raisins to your pregnancy diet, go ahead! You may have them as little treats or as an addition to your meals. However, too much of anything is bad, so as long as you have it in moderate amounts, you should be good to go and free from any complications that may arise from the overconsumption of raisins during pregnancy.
References:
MomJunction's articles are written after analyzing the research works of expert authors and institutions. Our references consist of resources established by authorities in their respective fields. You can learn more about the authenticity of the information we present in our
editorial policy
.
The following two tabs change content below.

Swati Patwal is a clinical nutritionist, a Certified Diabetes Educator (CDE) and a toddler mom with over eight years of experience in diverse fields of nutrition. She started her career as a CSR project coordinator for a healthy eating and active lifestyle project catering to school children. Then she worked as a nutrition faculty and clinical nutrition coach in different...
more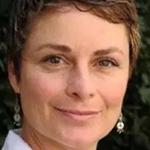 Jacky Bloemraad-de Boer is a certified professional midwife, traditional Chinese medicine practitioner, doula, nutritionist and herbalist. In 2012 she began JJ Doula Training in Amsterdam and has trained more than 200 doulas. Boer has trained midwives across the globe for a three-year midwifery program that she created. She continues to teach midwifery sciences and complementary medicine for fertility, pregnancy, childbirth...
more