While the use of essential oils in adults has gained popularity, you may wonder about the safety of tea tree oil for babies. Tea tree oil is known for its antibacterial, insecticidal, antiviral, and immunity-stimulant properties (1) (2). It is also present in many over-the-counter creams, lotions, and ointments. Diluted tea tree oil is also used for massaging purposes. Read this post to know more about the safety, benefits, side effects, and precautions of using tea tree oil for babies.
Is Tea Tree Oil Safe For Babies?
There is limited research on the safety of tea tree oil for babies. According to an information paper published by the University of Kentucky, tea tree oil is among the few essential oils that are safe for babies (3). However, there is no further conclusive evidence to prove tea tree oil's safety. It is thus important to observe precautions before considering the regular use of tea tree oil for babies.
Precautions For Using Tea Tree Oil For Babies And Toddlers
Note the following points when planning to use tea tree oil for babies and toddlers:
The use of tea tree oil should only be topical. It could be poisonous when ingested (4). Its use in humidifiers or for inhalation should be avoided since the aroma may sting and come across as uncomfortable for babies.
Dilute tea tree oil with a carrier oil, such as sweet almond oil, grapeseed, and jojoba oil, since undiluted tea tree oil may cause skin irritation (5).
Perform a patch test before using the oil on a large area of skin. Apply the mixture of carrier oil and tea tree oil to a small part of the baby's skin and wait for a day or two to see the signs of allergy like rashes and redness.
Do not use tea tree oil around sensitive areas like eyes, genitals, and near the mouth.
The US Food and Drug Administration (FDA) classifies essential oils as 'food supplements' and not drugs. The manufacturers of tea tree oil cannot market or sell it as a medicine (6). Therefore, do not consider tea tree oil for the treatment of an ailment. If the baby is unwell, then see a doctor.
Benefits Of Tea Tree Oil For Babies
A few studies and anecdotal evidence have found tea tree oil useful in providing relief from the following conditions.
 Warts: Tea tree oil has antiviral properties. A study noted that it could be effective in treating warts caused by the human papillomavirus (HPV) in babies (7). It is not known if tea tree oil is effective in fighting other viruses causing warts.
Fungal infections: Some studies have found that tea tree oil might help treat fungal infections of the skin (8). Research has noted that it may have antifungal capabilities comparable to a few antifungal medicines.
Head lice: Anecdotal evidence shows that tea tree oil is often used for removing head lice (9).
Wound healing: A few studies have noted the anti-inflammatory and antibacterial effect of tea tree oil on wound healing (10). It is not clearly known whether tea tree oil was applied diluted in oil or a carrier medicine. It is not advisable to apply oil or any other compound directly to wounds.
Scabies: Tea tree oil in diluted forms might be effective in treating scabies (11).
Baby wipe: You might consider adding a drop of tea tree oil in warm water to use it for wiping the baby after they soiled. Anecdotal evidence suggests that tea tree oil might help eliminate foul smell and microbes.
Surface cleaner: The antimicrobial properties of tea tree oil could make it a natural surface cleaner for baby's room. Dilute tea tree oil with warm water and use it to clean surfaces, like shelves, cribs, and other objects in the baby's room. Do not clean toys since the baby is likely to place them in their mouth.
 Insect repellent: Anecdotal evidence suggests that tea tree oil might work as an insect repellent. You can soak a cotton ball in tea tree oil and place it at a corner of the baby's room to repel mosquitoes. Keep the cotton ball away from the little one's reach.
Do note that tea tree oil is not a medicine for the above conditions. It is important to consult a doctor if the baby has any of these complaints.
If your doctor is okay with you using tea tree oil, then you may go ahead.
How To Use Tea Tree Oil For A Baby?
Observe the following points while choosing and using tea tree oil for babies and toddlers.
Buy good quality tea tree oil. Check for the presence of any additives and preservatives.
Add one to three drops of tea tree oil to one ounce (30ml) of carrier oil like jojoba, argan, coconut, avocado, or almond oil (12).
Apply the oil on a small patch of skin and wait for a day to see if the skin shows any reaction. If there is no reaction, then apply the tea tree oil and carrier oil mixture to the affected part.
There is no fixed duration for application. You may apply once or twice a day for a week. If the condition does not show any improvement, then consult a doctor. If the baby's condition gets worse, then stop using the oil and consult a doctor because tea tree oil might show side effects in some cases.
Side Effects Of Tea Tree Oil On Babies
Studies show that about 5% of users of tea tree oil develop some intensity of allergic dermatitis (eczema) due to topical use (13). If your baby already has skin problems, then do not use tea tree oil.
A few cases of gynecomastia – abnormal growth of breasts – have been reported following the use of tea tree oil and lavender oil (7) (14).
Tea tree oil for babies is one of the essential oils with many therapeutic benefits. The oil may be used for different conditions and purposes, including the treatment of warts and scabies in babies. However, given the possibility of side effects of tea tree oil for babies, ensure to follow the necessary precautions such as sticking to only topical application and checking for allergies. It is important that you consult your child's doctor before using any ointment or oil to know its right application and avoid adverse reactions.
References:
MomJunction's articles are written after analyzing the research works of expert authors and institutions. Our references consist of resources established by authorities in their respective fields. You can learn more about the authenticity of the information we present in our
editorial policy
.
1. Christine F. Carson, Brian J. Mee, and Thomas V. Riley, Mechanism of Action of Melaleuca alternifolia (Tea Tree) Oil on Staphylococcus aureus determined by Time-Kill, Lysis, Leakage, and Salt Tolerance Assays and Electron Microscopy; American Society for Microbiology
2. Babar Ali et al., Essential oils used in aromatherapy: A systemic review; Asian Pacific Journal of Tropical Biomedicine.
3. Aromatherapy 101:Nourishment From Nature; University of Kentucky
4. Tea Tree Oil Remedy and Poison; National Capital Poison Control.
5. Opinion on tea tree oil; Scientific Committee on Consumer Products, The European Commission.
6. Mick Patrick, A Doctor's Take on Essential Oils; Nationwide Children's
7. Millar B.C. and Moore J.E., Successful topical treatment of hand warts in a paediatric patient with tea tree oil (Melaleuca alternifolia); National Center for Biotechnology Information
8. Diane C. Homeyer et al., In Vitro activity of Melaleuca alternifolia (tea tree) oil on filamentous fungi and toxicity to human cells; Oxford Academic
9. Managing Head Lice in Schools Webinar Report; United States Environmental Protection Agency
10. Hazem S. Elshafie and Ippolito Camele, An Overview of the Biological Effects of Some Mediterranean Essential Oils on Human Health; Hindawi Biomed Research International
11. Jackson Thomas, Therapeutic Potential of Tea Tree Oil for Scabies; The American Journal of Tropical Medicine and Hygiene
12. Herbal and Essential Oil Remedies for Children; American College of Healthcare Sciences
13. Amber Stonehouse and James Studdiford, Allergic contact dermatitis from tea tree oil; Thomas Jefferson University.
14. Stan L. Block, The Possible Link Between Gynecomastia, Topical Lavender, and Tea Tree Oil; Pediatric Annals Journal
The following two tabs change content below.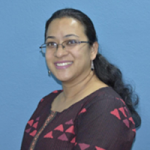 Dr. Neema Shrestha
(MD)

Dr. Neema Shrestha is a pediatrician with a special interest in the field of neonatology. Currently working in Kathmandu, Nepal, she completed her MBBS from Kasturba Medical College, Manipal in 2008, Diploma in Child Health from D.Y. Patil University in 2011, MD from Nepal Medical College in 2015 and Fellowship in Neonatology from Sir Ganga Ram Hospital, New Delhi in...

more

Dr. Ritika Shah
Dr. Ritika Shah is a dental surgeon with more than seven years of clinical experience across various cities in India. During her clinical practice, pediatric dentistry was her particular area of interest, and she constantly thrived to inculcate the latest advancements in the field of dentistry into her practice. She also holds a certificate in lactation counselling from iNational Health...
more