Eucalyptus oil is a popular essential oil used in natural medicine to treat ailments, such as cold, cough, and bronchitis (1). It is also found in several over-the-counter (OTC) products like mosquito repellents. But is eucalyptus oil safe for babies to treat or manage any of the concerns mentioned above? How much oil you should use depends on the child's age, intent, and method of use.
One must consult a naturopathy expert or herbalist to mitigate the risk of side effects due to overuse. However, it is recommended not to use it on children below six years (2). So, read on to explore more about eucalyptus oil, its safety for babies, and why you can't use this oil for babies.
Eucalyptus Oil And Its Components
Eucalyptus oil is an extract from the leaves of the eucalyptus tree. The oil has a composition of more than 100 different compounds. Single distilled eucalyptus oil, which is crude oil, may contain more compounds in different quantities than the double distilled eucalyptus oil, which is rectified. For instance, eucalyptus globulus oil has nearly 60% cineole and 40% other compounds. Following rectification, the oil contains 80% cineole and 20% other compounds (3).
General specifications and limitations of the oil are mentioned below:
Specifications BP: Eucalyptus Oil
| Constituents | Range – Limit |
| --- | --- |
| a(alpha) – pinene | Trace to 9% |
| b(beta) – pinene | Less than 1.5% |
| a(alpha)- phellandrene | Less than 1.5% |
| d(delta) – limonene | Trace to 12% |
| 1,8-cineole | At least 70% |
| Camphor | Less than 0.1% |
| Sabinene | Less than 0.3% |
This medicinal oil is a common home remedy to deal with respiratory and bronchial system disorders. The healing vapors from the leaves of the Australian botanical native have been used for years to provide relief from respiratory problems. The oil mainly works as a coolant. The topical application of eucalyptus oil may improve blood flow and even disinfect the area (4). Its expectorant quality makes it a wonderful natural remedy for cough and chest congestion.
Why Can't You Use Eucalyptus Oil On Babies?
The many health benefits make us wonder why eucalyptus oil is not safe for babies. Read the below reasons to clear your doubts (5):
Essential oils like eucalyptus oil are rich in 1,8-cineole, which can lead to the problems related to the central nervous system and breathing in young children.
The amount of 1,8-cineole in eucalyptus oil depends on the chemotype of the eucalyptus species.
Even though a few eucalyptus species may not have much 1,8-cineole, they have other compounds which could be a concern for children.
This oil is quite strong and has the potential to harm the delicate skin of babies and infants by causing burning sensations and irritation.
Ingestion may lead to diarrhea, abdominal pain, vomiting, and severe side effects of eucalyptus oil on babies including wheezing and breathing difficulties.
Eucalyptus oil, applied topically or ingested, may lead to serious problems such as seizures and, in extreme cases, coma (6).
For children, who are ten years or younger, the oil should not be applied near or on the face, especially around the mouth and nose.
The eucalyptus essential oil should be totally kept away from babies less than two years of age.
Points to Remember
In case your baby or infant shows breathing problems, take him to a healthcare provider immediately. Your little one needs the prompt attention of a doctor, not the home remedies.
Ensure that your little one does not ingest the oil. Be even more careful, if there is a family history of asthma. The oil can trigger an asthma attack in your little one.
Though the eucalyptus oil is medicinal and is as effective as prescribed or over-the-counter medications, it is not applicable for babies. The application of the oil either directly on the chest or inhalation through a vaporizer, to deal with congestion, is good only for adults and not babies.
Parents may assume that a small amount or diluted amount of this medicinal oil may not be harmful to babies, but they can ingest or inhale enough oil (through a vaporizer or humidifier) for a reaction to occur.
Remember: Just because something is called 'natural' it is not automatically safe or beneficial for your children.
Frequently Asked Questions
1. Can I put eucalyptus oil in my baby's bath?
No. Adding eucalyptus oil to a baby's bath water may cause accidental ingestion of bath water or increased skin irritation.
2. Does eucalyptus oil help brighten a baby's skin?
Anecdotally, eucalyptus oil was believed to brighten the skin. However, no medical research backs this belief, and the direct application of eucalyptus oil might irritate the baby's skin. Therefore, it is recommended not to use eucalyptus oil on the baby's body for skin brightening.
Eucalyptus oil has been an age-old remedy for respiratory problems. However, using eucalyptus oil for babies may not be safe because it may lead to breathing and central nervous system problems. In addition, its application on the skin may cause burning, and ingestion may lead to diarrhea, wheezing, and seizures. Therefore, although the oil has great medicinal benefits, avoid using it on babies, even in small amounts. If your baby experiences any respiratory problems or cough and cold, it is best to ask your doctor to suggest the best natural remedies.
References:
MomJunction's articles are written after analyzing the research works of expert authors and institutions. Our references consist of resources established by authorities in their respective fields. You can learn more about the authenticity of the information we present in our
editorial policy
.
The following two tabs change content below.

Dr. Ritika Shah is a certified lactation counsellor (CLC) from iNational Health Care Academy, Singapore and a dental surgeon with more than seven years of clinical experience across various cities in India. She did her graduation in Dentistry from KM Shah Dental College. During her clinical practice, pediatric dentistry was her particular area of interest, and she constantly thrived to...
View Profile

›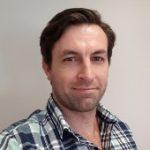 Dr. Wayne Hough
(MBChB, MMed, FC Paeds)
Dr. Wayne Hough is a pediatrician currently based in the Northern Suburbs of Cape Town in South Africa. He got his medical degree from the University of Stellenbosch. He then worked at the Tygerberg Children's Hospital before completing his pediatric training and qualification from the South African College of Medicine. Dr. Hough also holds a MMed degree in pediatrics from...
View Profile

›