Do you often use Vicks VapoRub to clear your child's blocked nose or to ease his cough? If you answered yes, then you might want to read this post. Here we talk about uses of Vicks VapoRub for kids, whether you should consider using it the next time they catch a cold or a cough.
Vicks VapoRub is so popular that the name is synonymous with treating cough and cold. It is a favorite of people all over the world. Vicks VapoRub helps clear chest congestion and severe cold for adults and children.
What is Vicks VapoRub?
Vicks VapoRub is a decongestant and soothing balm that helps calm respiratory inflammation. It contains ingredients like camphor (reduces inflammation), eucalyptus oil (antibacterial), and menthol (soothes the chest). Vicks VapoRub became popular during Spanish Flu epidemic of 1918.
Benefits Of Vicks VapoRub For Children:
There are many health benefits of Vicks VapoRub. Some of them include:
Helps clear your congestion
Cures muscle aches
Help relieve headaches
Also helps treat nail fungus.
Vicks VapoRub For Kids:
Vicks VapoRub is mighty popular, and many adults and teens vouch for its efficacy. However, Vicks VapoRub can lead to many complications in toddlers. Don't use the balm on kids, why? Some reasons include:
Younger kids have smaller air passages and narrow respiratory canals than adults or teens. When your baby falls ill due to congestion, applying Vicks VapoRub only increases the mucus secretion. The increased mucus secretion and inflammation constricts the respiratory tract and your toddler feels congested, uneasy and may bawl relentlessly.
Vicks Vaporub also slows down the action of cilia. Cilia is necessary to purge your throat of excess mucus.
Vicks VapoRub can lead to many side effects, which include elevated heart and pulse rate, seizures, and convulsions.
[ Read: Nasal Congestion In Children ]
Vicks BabyRub For Infants:
If your toddler is too uncomfortable and you must give him something, buy a small jar of Vicks BabyRub. Vicks BabyRub uses milder ingredients and doesn't cause any side effects. It will not only be safe for your baby, but will clear his congestion quicker.
Using Vicks BabyRub:
So, now that you know Vicks BabyRub can help your kid recover quickly let's look at how to use it.
Rub a lighter layer of Baby Vicks Rub on your kid's chest, back and neck.
The rub helps calm down your toddler's body and creates a warm feeling.
Rub your toddler's chest and back gently to produce a warm effect.
Don't use a hairdryer or a flame to warm the rub as it is highly inflammable and can catch fire immediately.
A Word Of Caution:
You need to exercise some caution while using the Vicks VapoRub rub on your baby.
Observe your kid after you apply the rub. If he shows any sign of skin irritation or allergic rashes, then stop using the rub immediately.
Consult your doctor if your kid has chronic coughs and exhibits symptoms of cold.
Don't let the rub touch your kid's eyes, mouth or the inside of the nose while applying it. The contact can induce tissue damage or instigate acute inflammation and a burning sensation.
If your toddler has muscle pain or looks tired massage some Vicks BabyRub on his arms, chest, armpits, and legs to alleviate any signs of pain or fatigue.
[ Read: Home Remedies To Treat Cough In Children ]
Remember to consult your doctor before you begin using Vicks VapoRub on your little angel. If you know of other safe ways to use balms and ointments on kids, please tell us. Other moms would love to hear your experiences. Please leave a comment below.
Recommended Articles:
Comments are moderated by MomJunction editorial team to remove any personal, abusive, promotional, provocative or irrelevant observations. We may also remove the hyperlinks within comments.
The following two tabs change content below.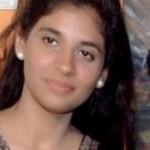 Latest posts by Hansika Kaushik (see all)