Vicks VapoRub is a popular, topical medication commonly used to lessen the symptoms of a common cold. While it is generally used in adults, parents could be unsure about using Vicks VapoRub for children. This ointment is effective in relieving inflammation in the mucous membrane of the throat and nose. Other indications of its use are sore throat, cough, nose blockage, minor pains, and ache (1). The active components of this medication are menthol, camphor (known for their pain-relieving and cough suppressing actions), and eucalyptus oil (known for controlling cough) (2). Browse through this post to learn about the benefits, precautions, and more about using Vicks VapoRub for kids.
Is It Safe To Use Vicks VapoRub For Children?
According to the packaging information submitted to the US Food and Drug Administration (US FDA), Vicks VapoRub may be used for children over two years of age, and never for infants younger than two years (2).
However, there are two other variants of this product that are suitable for kids and babies.
Vicks VapoRub Children's Topical Cough Suppressant can be used to provide relief from cough in children aged two years and above (3).
Vicks BabyRub is suitable for babies aged three months and above. It is made without the ingredients, such as camphor, and menthol (3) that are contradicted for babies. However, as a precaution, you should always consult your doctor before using it.
The manufacturer also lists certain precautions to ensure safety while using Vicks VapoRub for children:
It should be used only externally
Contact with the eyes should be avoided
Should not be applied in the mouth or inside the nostrils
Should not be used on broken or damaged skin
It should never be heated in a microwave or a vaporizer (2).
Vicks VapoRub is safe for children as long as it is used only as directed by the doctor.
Is Vicks VapoRub Effective For Children?
A study on 138 children aged two to 11 years found that Vicks VapoRub (VR) proved to be the most favorable in relieving the symptoms of cough, congestion, and sleep difficulty caused by an upper respiratory tract infection. This study also concluded that apart from mild adverse effects, the parents reported that both the child and the parent in the VR study group had a more restful night when compared to the no treatment and petrolatum study groups (4).
However, the study was funded by a grant made by Procter & Gamble, the manufacturer of Vicks VapoRub.
Side Effects Of Vicks VapoRub
According to a study, a group of children who were treated with Vicks experienced a mild burning sensation on the skin when compared to other groups. However, the study also stated that in spite of these mild side effects, the children were able to sleep better than the comparison groups (5).
Also, another report suggested that seizures occurred in a child who ingested approximated 50ml of Vicks VapoRub (6). This may not be an intended use, but as a safety measure, Vicks VapoRub should be kept away from the reach of children as accidental ingestion can cause adverse effects.
Vicks VapoRub has mild side effects, but parents and caretakers must be aware of the potential dangers of misusing it. Always consult your doctor before using Vicks VapoRub for your child and follow the doctor's instructions on how to use it.
Next, we answer a few frequently asked questions that parents have about using Vicks VapoRub.
Frequently Asked Questions
1. How to use Vicks VapoRub?
Rub a layer of the ointment on the throat and chest, cover with a warm and dry cloth. You can keep the clothing loose around the throat and chest to allow the vapors to reach the nose and mouth.>
2. How often can you apply Vicks VapoRub?
For cold, it could be used up to three times a day on the chest and throat. For joint pains, it should not be used more than three to four times (7).
Vicks VapoRub for children could help alleviate cough and cold symptoms in children above two years. However, consult your child's doctor before using it. Also, ensure you keep it away from your child's reach since its ingestion could be poisonous. You may further inform your child's caretakers about the dos and don'ts to note when applying the ointment. Please note that this post is for informational purposes only and is not a replacement for a doctor's consultation. Hence, do not use any medications without first talking to your doctor.
This post is for informational purposes only and is not a replacement for a doctor's consultation. Do not use any medication without talking to your doctor.

References:
MomJunction's articles are written after analyzing the research works of expert authors and institutions. Our references consist of resources established by authorities in their respective fields. You can learn more about the authenticity of the information we present in our
editorial policy
.
The following two tabs change content below.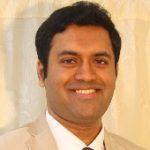 Dr. Richard Mario Lurshay
(MBBS, DNB )
Dr. Richard Mario Lurshay is a young and talented pediatrician, well known for his work with children. After completing his post-graduation in Pediatrics, he completed his training in Pediatric Nutrition from Boston University School of Medicine (USA). He is an esteemed Life Member of National Academy of Medical Sciences (NAMS), National Neonatology Forum (NNF) and Indian Academy of Paediatrics (IAP)....
more

Shreeja holds a postgraduate degree in Chemistry and diploma in Drug Regulatory Affairs. Before joining MomJunction, she worked as a research analyst with a leading multinational pharmaceutical company. Her interest in the field of medical research has developed her passion for writing research-based articles. As a writer, she aims at providing informative articles on health and pharma, especially related to...
more