Teenagers are at a stage in their lives when everything seems to be a struggle. They are especially concerned about their appearance. This is the time when a lot of them develop body image issues.
Many teenagers want to pump up, and develop their body. They seem to be in a hurry to look more 'adult'. One of the many things they experiment to build muscles is whey protein. But how safe is whey protein for teens? Can it cause any adverse effect in your teen? Let's find out!
Is Whey Protein Safe For Teenagers?

Whey is a milk-derived protein. Many foods contain it, and it is pretty popular among people looking to build their muscles. If your teenager is taking whey protein, while lifting weights, whey is not what you should worry about! It is weightlifting that can pose serious dangers to your teen. Here are some other points you should know about whey protein:
[ Read: Best Protein Foods For Teenagers ]
Many people believe that consuming whey protein after weightlifting sessions can cause stunted growth. But there is no evidence to support this claim.
The one problem, that may bother your teen about whey protein, is that it can lead to acne flare-ups (1)! For teens already struggling with acne, this can be bad news!
The problem with whey protein arises if it becomes more than just a supplement. If your teen sips on it all through the day, it can lead to adverse effects.
To make sure that your teen is getting the best of whey protein, avoid most commercially packed supplements containing this healthy protein. Most of these supplements are below par and can cause more harm than good. That is why it is important to buy whey protein derived from raw, pasture-fed milk.
[ Read: Protein Shakes For Teens ]
Benefits Of Whey Protein For Teenagers:

Should your teen consume whey protein? There is no reason she shouldn't. If you are still skeptical, check out the amazing benefits it has to offer:
1. Builds Muscle Mass: 

Whey protein can help your teen build muscles (2). Yes, all those bodybuilding websites were telling the truth! But she needs to combine whey protein consumption with a balanced meal, and a good workout regimen to get the best results.
2. Helps Lose Weight: 

Obesity today is a big problem among teens. If your young lady is trying to lose weight, whey protein can help her. It is known to suppress appetite while providing the body with high-quality protein (3). This can help to lose weight, in a healthy manner.
[ Read: Weight Loss Tips For Teens ]
3. Keeps Bones Healthy: 

Teenagers may feel like they have grown old enough, but the fact is different. The teen body is still growing. And with whey protein, they can help their bones stay healthy and strong (4).
4. Improves Memory: 

Is your teen struggling at school? Try including whey protein to her diet. Whey protein is known to improve mental capacity and memory (5).
5. Reduces Stress And Depression: 

Teenage is a difficult time. Many teens suffer from stress and depression due to their changing hormones as well as pressure at home and school. If your teen too is struggling with a case of the 'blues', include some whey protein in her diet. Whey protein is known to help calm the mind and provide relief from stress and anxiety. (6)
[ Read: Stress Management For Teens ]
6. Balances Blood Sugar Levels: 

Diabetes is on the rise, even among the young. To keep your teen protected try whey protein! This amazing protein is known to control blood sugar levels in the body (7). It can even help people with type 2 diabetes.
7. May Help Treat Dental Plaque: 

Is your teen suffering from dental plaque? Try toothpaste enriched with whey protein!
8. Reduces Risk Of Heart Diseases: 

Whey protein is known to lower cholesterol and triglyceride levels in the body (8). This can help keep your teen safe from cardiovascular diseases.
[ Read: Best Protein Powders For Teens ]
9. Treats Psoriasis: 

Teenagers suffering from psoriasis can benefit from whey protein (9). Symptoms like itchy, flaky skin can be taken care of with this amazing ingredient.
10. Controls Blood Pressure: 

High blood pressure is still thought to be an 'adult' problem. But teens too can fall prey to this deadly disease. With whey protein in her diet, you can ensure that your teen stays safe from high BP (10).
Whey protein, with its horde of benefits, can go a long way in keeping your teen healthy and safe. So, don't over think it and let your teen enjoy the goodness of this milk derivative!
Hope you liked our post on whey protein for teenagers. Does your teen's diet contain whey protein? Have you noticed any changes in her health? Tell us!
Recommended Articles:
The following two tabs change content below.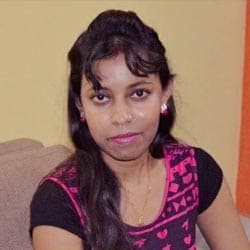 Ria Saha
Ria is a techie-turned-writer and writes articles on health, with special emphasis on nutrition. She did her B.Tech from West Bengal University of Technology and was previously associated with IBM as SAP ABAP technical consultant. She moved into freelance content writing in 2013 and worked for various websites including MomJunction, Brainpulse Technologies, and Emarketz India.