As responsible parents, how often do you indulge in storytelling with your children? The answer, these days, may be rarely or never. Nowadays, with the tremendous amount of pressure on young parents, like the complexities of a nuclear family, lesser amount of free time available, and the addiction towards technological gadgets, the art of storytelling for kids is somewhere getting lost.
Storytelling forms a crucial part in developing your child's overall personality. It is an age-old tradition followed by parents since time immemorial that has been a part of most of our own childhood too.
What Is Storytelling:
Parents these days find it easier to put their children to bed after watching a favorite cartoon, than curling up in bed and reading out loud. What seems like a simple pleasure of childhood has many benefits attached to it, and it is important that you take out some time each night to read to your children.
Storytelling is as simple as reading a story from a book. If you don't have that much time, you can always share a story from memory, talk about your own childhood, or even read out loud from your phone.There are innumerable advantages of story telling for kids, especially for preschoolers, kindergarten and young children.
[ Read: Bedtime Stories For Kids ]
Top 10 Benefits Of Storytelling for Kids:
Here are the top 10 benefits of storytelling for kids that you simply can't afford to miss out as a parent:
1. Instills Virtues In Your Child:
Children all over the world love listening to stories. They want to know more about their favorite characters and often try to emulate them. By telling your child stories that come with a meaningful message, you can definitely inculcate qualities like wisdom, courage, honesty, etc. from an early age into your little one.
2. Makes Them Aware Of Their Own Culture And Roots:
Telling your children stories from your childhood and about various activities and celebrations from your past will make them more familiar about the different customs and traditions prevalent in your family. Sharing stories about various family members will help them learn about their lineage better.
3. Enhances Verbal Proficiency:
Reading out stories to your children helps in making them acquainted with the language as well as in learning new words and phrases. This is also a great way to teach your child new words and pronunciation on a regular basis.
4. Improves Listening Skills:
Most children usually have a lesser attention span and find it difficult to concentrate on something thing for long. Also, they end up talking more, rather than listening. Storytelling for kids ensures that they are not only more attentive, but are also keen to listen and understand.
5. Encourages Creativity And Imagination Power:
Listening to a story helps a child imagine the characters, places, plot etc. instead of seeing it on a visual medium. This also enhances creativity, making them more imaginative and open to ideas and free thinking.
[ Read: Inspirational Stories For Kids ]
6.  A Great Tool For Sharpening Memory:
By using certain smart ideas, you can use storytelling to help increase your child's memory. Once you have read out the story, you can ask him to repeat the same after a few days. Alternatively, you can ask him to describe the story up till the present. This is a fun way to increase his memory and encourage concentration.
7. Broadens Horizon:
Young children may not always be exposed to the different cultures and countries of the world. Through the medium of storytelling, you can make him familiar about the various places and cultures across the world. Try and include stories from different countries and cultures to give your child a broader understanding of the world.
8. Makes Academic Learning Easier:
Storytelling for children is a stepping stone for academic learning. Many children have the habit of learning by rote, without understanding the subject. Storytelling, as a regular activity, can help children to enjoy and better understand what they are reading. This helps them in learning their subjects better. Sometimes, teaching school subjects as an interesting story (example, a boring history lesson can be turned into an interesting historical story) can help them understand better and fuel curiosity.
9. Better Communication:
Sometimes, children are hesitant to ask a question, even though their mind is filled with curiosity. Storytelling helps children in learning the art of asking the right question. It also tells them how to strike a perfect conversation and makes them more confident. Regular reading and listening can make them better orators too.
10. Helps To Face Difficult Situations With Ease:
Difficult situations can often end up leaving children feeling confused. Stories about various characters facing difficult situations can help them understand this concept better. Try and tell stories that teach children that pain and suffering are a part of life as much as happiness and fun times are. The right stories can help your child become well-equipped to face life and various situations.
[ Read: Moral Stories For Kids ]
Right Approach For Story Telling:
As much as storytelling is important, it is also important to make sure that it is being told in the right way. The 7 points mentioned below will help you understand these techniques and become a better storyteller:
 1. Length Of The Story:
A story should neither be too short nor too long. A short story might not be able to deliver the right message, while a long one might become boring and uninteresting. So, decide the length by keeping your audience in mind.
 2. Comfortable Setting:
Choose a comfortable space to read out the story. The place should create the perfect mood and ambiance for storytelling.
3. A Proper Introduction:
If you are telling it from memory, let your child know where you heard the story or who you heard it from. Tell them how it helped you and how you think it will benefit your audience. Try to create an interest right from the start.
4. Proper Expressions:
While narrating a story, make sure to use proper hand gestures and facial expressions. You can also make different sounds or ask your child to do so to make storytelling as interesting as possible.
 5. Loud But Slow:
Make sure you speak loudly but at a slow pace. Your voice should be able to depict the right kind of emotions as mentioned in the story. Vary your voice, tone, pitch as per the requirement of the story and use pauses at appropriate places.
6.  Involve Your Children:
Try to involve your children by using various phrases or by asking them questions like 'Do you know?' You can also ask them to find out the message conveyed through the story, thereby making them more involved.
5 Best Storytelling Games For Kids:
The best ways to incorporate storytelling in family life is through games. Storytelling games help you to know the rules of the story creation. They also add a lot of fun.
1. eeboo Tell Me a Story Creative Story Cards – Little Robot's Mission:
It is a picture storytelling card game that is best for ages 3 and above. It is created by popular children's book Illustrator. Each set contains 36 story cards and suggested activities.
The enlightening pictures will inspire the kids to make silly, remarkable and suspenseful tales. Parents can play along with children or can create groups.
This game boosts creativity, literacy and communication skills for your tots. It helps your kids communicate their thoughts when they are reading through the cards. It also helps them sharpen their sequencing and planning skills.
You can buy it here
[ Read: Communication Games For Kids ]
2. The Storymatic Kids:
All you need to do is pick a few cards and to your surprise, you will read a story taking shape. How you frame and tell is up to you.
You can make your child play individually or in groups. It is one of the perfect storytelling games for parents, teachers, and early writers. It makes your kids listen carefully, give their views and sharpens their creativity skills.
It is an ideal game for birthday parties, road trips, camping trips, classroom activities and more.
You can buy it here
3. Rory's Story Cube:
It is a pocket-sized creative story game that provides hours of imaginative play for all ages.
All you need to do is roll the cubes, and the illustrations will spark your imagination. You can make your kid play the game individually or in groups.
The cubes feature pictures that involve mostly to travel adventures.
You can buy it here
4. Tell Tale Fairy Tales:
It is another storytelling game for kids with 120 illustrations in detail. It includes 60 cards with 120 inspiring images and variation of 4 games for ages 5 and above.
It develops creativity, literacy and improves communications skills.
You can help you kid lay out a storyboard, build on another player's tale and improvise by picking cards randomly.
You can buy it here
5. You've Been Sentenced:
It is a fun and challenging game that is educational as well. It contains a deck of pentagon shaped cards that include conjugations of famous history names, familiar places, funny words and wild cards.
Players have to create sentences that are grammatically correct. You have to read aloud the sentences and explain what they mean. It helps improve grammatical and comprehension skills.
You can buy it here
Storytelling Activities For Kids:
Storytelling activities help your kids connect with their creativity. The activities are all about taking an idea, developing it and creating something that is sharable. Let us check out some exciting activities for your kids.
1. Storytelling With Family Photos:
Encouraging your child to tell stories is as simple as asking a natural storyteller to narrate a story. Read out the ways on how you can use family pictures to encourage storytelling.
Glance through some pictures along with your kid and take turns narrating stories about what you find. For instance, it can be a picture of her birth or a picture that recounts a story about the night when there was a heavy snowfall.
You can even print some pictures of any fun occasion like a birthday celebration, family vacation or any holiday trip and ask your child to arrange the events in order.
Show a picture of any event and ask your little one to make a story using the clues.
Let your kid pick 10 or fewer pictures and place them in chronological order to create a story. It is interesting to watch what pictures they pick to narrate a story.
2. Storytelling With Stamps:
This activity would seriously add unlimited fun to the storywriting. Stamps are a great way to get your kids' creativity flow, pencils move and smiles grow.
Firstly, you need to gather different sets of stamps – like the animal stamp set, vehicles stamp set, flower stamp set, baby zoo animals stamp set and more. Also, gather a Jumbo multi-color stamp pad and storytelling paper that is perfect for illustrating stories.
You can stamp out some pictures on the paper and ask your kid to write a story depicting them. They can fill the stamps with extra colors and can add details by drawing something handy in between the stampings.
When they go wrong, you can correct their spellings and grammar so that their skills improvise. It would be a super fun and sneaky learning along the way.
Be Natural:
It is important to evolve your own style of storytelling. This will ensure that it does not become monotonous for your child or for you. Enjoy what you are reading.
Storytelling is very crucial for your child's development. Don't let your child miss this simple yet extremely important part of childhood. Happy storytelling!
Don't forget to share your interesting story telling techniques with us.
Recommended Articles:
The following two tabs change content below.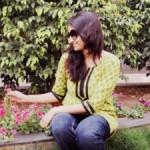 Latest posts by Palak Shah (see all)