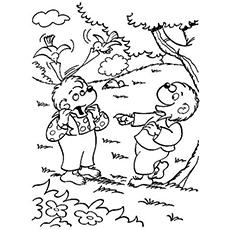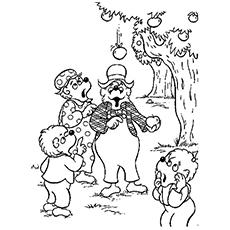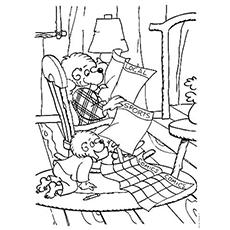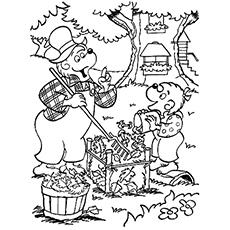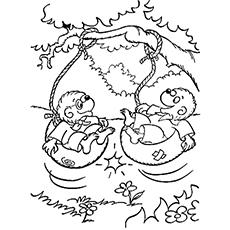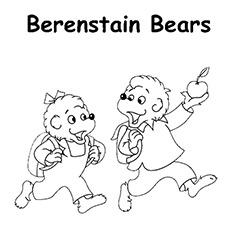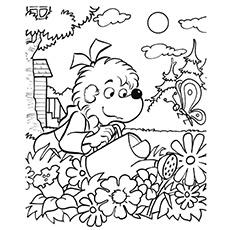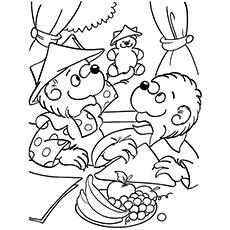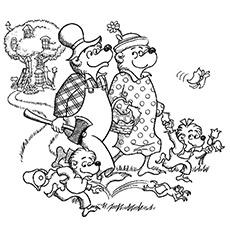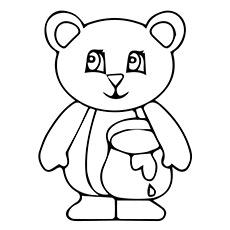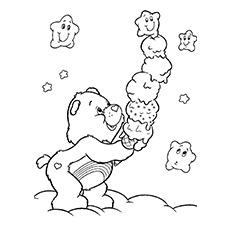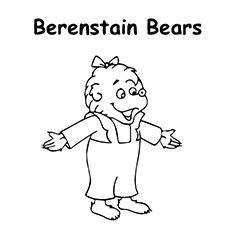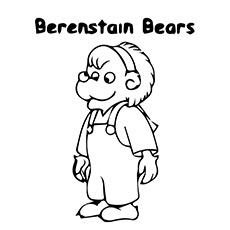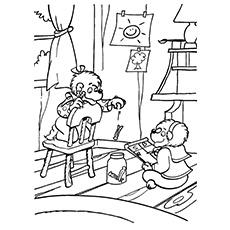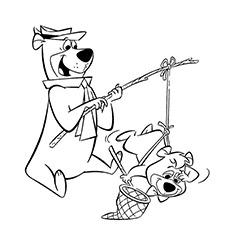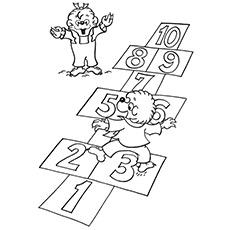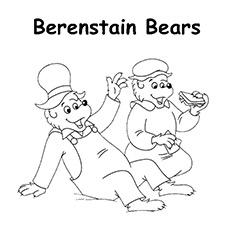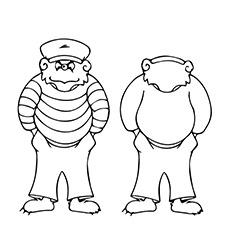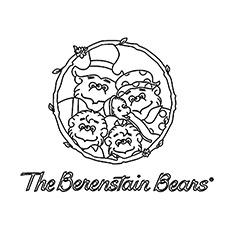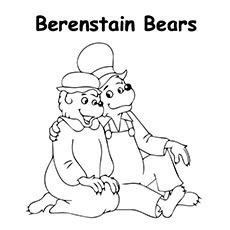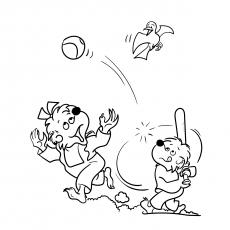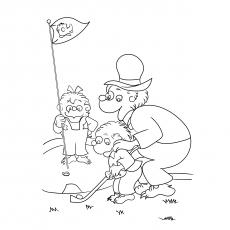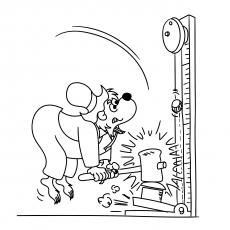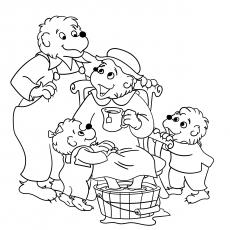 Recommended Articles:
A Berenstain Bear is s series of children's books started by Stan and Janice Berenstain and continued by their son Mike Berenstain. The stories revolve around a family of anthropomorphic grizzly bears who learn some moral or safety related lesson at the end of each story.
Gradually the franchise has extended beyond the books to two television series, and a variety of other products brand licenses. It's good to hand over some copies of Berenstain bears to your child for good moral family values and behavior.
Top 10 Berenstain Bears Coloring Pages
It's good to compile a group of Berenstain Bears coloring sheets for your children. They will find it extremely amusing to color their favorite Berenstain characters and their life in the way they want to see. Apart from giving them the books and surfing the online options, coloring enhances creativity and imagination of your child for a better outlook towards life.
So check out these interesting Berenstain Bears coloring pages printables:
1. Berenstain Bears Family Portrait:
The image is of the full family of the Berenstain Bears including Papa bear, Mama Bear, Brother Bear, Sister Bear and the youngest Honey Bear.
Their image is inside a flowery wreath that is generally hung outside the house main door. Therefore it signifies all the bears together welcoming your child into their world and life.
As they color, tell your children about Brother bear who is 10 years old, Sister bear who is a third grader and Honey Bear the youngest, who stays with Mama bear while the others go to school.
Giving them this information will help them relate more with the characters as per your child's own age group.
[ Read: Panda Bear Coloring Pages ]
2. Papa Bear Teaching Sister Bear Cleanliness:
Papa Bear giving instructions to sister Bear about cleanliness in the garden adjacent to their tree house.
Image shows Papa Bear with a garden rake in his hand cleaning autumn fall leaves. Sister Bear is helping him collecting leaves with her can.
Coloring this will be a fun affair for your child in this image with the variety in greens around and the color of fallen autumn leaves. The Bears can be colored in whatever shade your child wants along with its clothes. The coloring options are vast.
While your child colors, tell them about the good habit of cleaning one's environment and keeping it neat. This way your child can learn along with having fun.
3. Mama Bear And Papa Bear Sitting:
How many times it has happened that while you were sitting with your spouse your child has made a forced entry in-between to gain attention?
It's a good time to tell your children that Papa Bear loves food and who else than Mama Bear makes it for him. Therefore he is on the hefty side. They are seen in this picture sitting comfortably and having a hearty chat.
The bond of family and love between Mama and Papa can be told to your children while they color this picture.
[ Read: Bugs Bunny Coloring Pages ]
4. Garden Fun:
This is a garden scene where all the four except Honey Bear is having fun in the garden.
There is a huge apple tree and suddenly it has started raining apples. Papa Bear is already holding one in his hand and others are amazed at the situation.
Apples, different dresses and greenery, all make a beautiful coloring picture here. Let your child's imagination run fun free and color this one according to his/her taste.
[ Read: Alligator Coloring Pages ]
5. The Honey Bee Attack:
Papa Bear is running for life after trying to get some honey from a bee hive close by.
Papa Bear's favorite food being honey, he loves to get it from nature itself. The scene shows honey bees chasing him and he is running for life after trying to extract some honey from a bee hive.
While your children color this, tell them how dangerous it is to go near a bee hive as they can get stung and get hurt.
6. The Berenstain Bears and The Game Of Golf:
Papa Bear is showing Brother Bear how to play golf, while Sister Bear stands at a distance holding the Berenstain Bears' flag.
Your child can draw this picture colorfully as his/her mind pleases as it's an outdoor scene.
While your child colors this picture you can tell them about the game of golf and how it's played.
Papa bear is teaching Brother Bear how to make a perfect shot. There is another hole at the far corner of the meadow and a well. Also tell your child how dangerous it can be to go near a well.
[ Read: Penguin Coloring Pages ]
7. Baseball:
The Berenstain Bears are sport persons. After golf comes baseball, and Brother Bear and Sister Bear are playing it together to the amusement of a bird in the sky.
Tell your child about baseball and how it's different from cricket, while they color this picture.
It's also good to inculcate this thing in your child that playing outdoor games is good for their physical and mental health. Apart from coloring, playing outside with siblings is also very important in life.
8. Birds Playing With Sister Bear:
In this image two little birds are tugging at the end of Sister Bear's ribbons in her hair.
The picture shows Brother Bear amused and laughing at his sister while two naughty birds are pulling the ribbon from her hair.
With greenery all around and the presence of two lively characters, this will make an interesting coloring page for your child.
Also tell them it's not good to laugh at your own siblings and it's the duty of a brother or sister to help his or her sibling always when in need.
[ Read: Looney Tunes Coloring Pages ]
9. Papa Bear Reading:
Image shows Papa Bear reading a newspaper of local and sports category and cute little Honey Bear pulling his sports page.
It's a Sunday morning picture here, where Papa Bear is reading a newspaper like all fathers do, and naughty little Honey Bear pulling his paper, leaving her comics' page alone.
This is an indoor scene where Honey bear is crawling on the round carpet. It's a wooden tree house so your children can color the surroundings accordingly.
Tell your child about the color of wood and bears and help them make a perfect picture for themselves.
[ Read: Pooh Bear Coloring Pages ]
10. Sister bear And Brother Bear Playing:
Another scene from the outdoors where Sister Bear and Brother Bear are playing with two tires tied on the tree.
Remind your child that playing outdoors is extremely good for physical and mental health, especially if it's with one's own family. However they should be extremely protective about themselves and not get hurt.
There is greenery all around, and the tires are tied to a tree. They are banging against each other and having fun like being in a swing. Extremely colorful to explore, your child will love coloring this one.
Compiling a Berenstain Bears coloring book will help your child understand the values and bonding of one's family and surroundings. When they read the stories along with coloring these free printable Berenstain Bears coloring pages online they will relate more with the characters and learn something unique and useful in every picture.
Open the world of Berenstain Bears to your child and give them a gift of a lifetime with these childhood wonders. They will love and cherish just as much as we did compiling them for your children.
Drop us a line below in the comments box and let us know how your child felt while coloring them.
DISCLAIMER: All images found here are believed to be in the "public domain". We do not intend to infringe any legitimate intellectual right, artistic rights or copyright. All of the images displayed are of unknown origin. If you are the rightful owner of any of the pictures/wallpapers posted here, and you do not want it to be displayed or if you require a suitable credit, then please contact us and we will immediately do whatever is needed either for the image to be removed or provide credit where it is due. All the content of this site are free of charge and therefore we do not gain any financial benefit from the display or downloads of any images/wallpaper.
The following two tabs change content below.