A 3D printer is a new generation output device that creates three-dimensional solid objects from a digital 3D or CAD model. We have created a list of the best 3D printers suitable for home use. It places several thin layers of material in succession to create these models. Most engineers, designers, printing enthusiasts, and schools these days use 3D printers for optimal convenience.
3D printers have become inexpensive, making them suitable for versatile uses. Also, most models have many additional features that offer a smooth printing experience. If you choose to buy one, you can go through our list to learn more about the products and features.
13 Best 3D Printer For Home Use

This household 3D printer has a heated aluminum plate nozzle cooling fan with a wide extruder temperature range. It is carefully designed to be used with various filaments, from ABS and PLA to wood, metal, and composites. Its IPS color screen is 3.7in, and the printer is compatible with Repetier, Cura, and other software.
Pros:
Compact desktop design
Comes with an accessory kit
Mac and Windows compatible
Comes fully assembled
MicroSD card with preinstalled models
Cons:
Temperature reading may not be accurate
Anycubic Mega 3D printer for home use is an upgraded printer designed on the classic Mega i3 3D printer using Fused Deposition Modeling. The low-cost 3D printer has a high-quality titan extruder with filament drive and is compatible with various filaments. The 24.3oz printer guarantees accurate and quality prints and is suitable for beginners.
Pros:
Offers a large print volume
Resumes printing in case of unexpected stoppage
Comes with a TFT touch screen
Stable metal frame
Offers stable heating
Easy to set up
Cons:
With the inexpensive Dremel Digilab 3D printer, you can enjoy countless hours of smooth and high-quality printing. The desktop 3D printer is designed with a non-heated build plate and has a completely enclosed design with a maximum build depth of nine inches. The personal 3D printer provides PLA-only printing and comes with a one-year warranty.
Pros:
Has third party URL safety approval
Convenient to set up
Comes with clear instructions
Pre-assembled design
Has a full-color LCD touch screen
Cons:
If you are looking for an innovative and easy-to-use 3D printer for home use that allows placing the filament in two different ways, Qidi Tech 3D Printer is an ideal choice. You can choose between an enclosed constant temperature printing process and ventilative printing with various filaments to achieve the best results. The entry-level 3D printer kit includes two extruder assembly options to increase the versatility of the printer.
Pros:
Compatible with various filaments
Double Z-axis driver promises better stability
Offers superb print quality
Backed by a one-year warranty
Sturdy design
Easy to set up
Removable plate
Cons:
Extruder may take time to heat up
With a large build size of 305x305x320mm, JGaurora is an excellent 3D printer that allows convenient removal of printed models, thus saving the masking tape. This entry-level 3D printer uses a 32-bit motherboard and a 2.8in colorful touch screen, making it an affordable choice for students. It provides a printing speed of 10-150mm and comes with three big modules.
Pros:
Fast and easy to assemble
Comes with filament run-out detection
Offers protection from power failure
Large size allows different printing models
Cons:
Platform may have heating issues
Elegoo Mars is a high-quality 3D printer with a monochrome LCD screen of 6.08in with 2K HD resolution, ensuring stable performance even during long-term printing. The printer is designed to provide high-quality printing with a CNC machined aluminum body. The built-in active carbon absorbs resin fumes and enhances the overall printing experience.
Pros:
Offers consistent and precise printing
Enhances printing efficiency
Support 12 different languages
Comes with a one-year warranty
Includes a Chitu box slicer
Cons:
LCD surface does not include a protective glass
Tenlog Hands provides a high-resolution 3D printer with dual and independent nozzles that can help you print in mirror and duplication modes. It is designed with unique 3D printing technology and allows you to choose between two different materials or colors for simultaneous printing with soluble support. The upgraded bed made of borosilicate glass allows you to pick up the models using your hands once they cool down.
Pros:
Delivers low decibel performance
Convenient to assemble
Offers stable and fast performance
Gives high-quality prints
Offers dual material, duplication, and mirror mode printing
Filament run-out detection
Resume printing function in the case of a power outage
Cons:
Leveling the printer may be difficult
FlashForge provides a 3D printer with an intuitive calibration detection function that can assist leveling, making it one of the top 3D printers. It has an easy-to-slide plate, which makes it easier to remove printed objects. The printer has a 3.5in full-color touch screen with intuitive icons for a seamless printing process. It also offers Cloud, USB, and Wi-Fi connectivity to ensure stable printing results.
Pros:
Safe and non-heated build plate
Sturdy and durable design
Offers stable wi-fi connection
Easy to operate
Quiet operation
Cons:
Prints may not stick well
With FlashForge printer, you can print high-quality 3D objects. The 3D printer has an easy-to-remove detachable nozzle that heats up quickly and is easy to clean. The intuitive 2.8in touchscreen is easy to operate and read. This minimalistic and lightweight printer eliminates the trouble of leveling the build plate.
Pros:
Compact design
Comes with removable and flexible heated build plates
Comes with a filament detector
Compatible with a wide range of filaments
Cons:
Creality Ender 3D printer is equipped with the latest Meanwell power supply to ensure consistent power for better performance and is ideal for beginners. The 220x220x250mm 3D printer is designed to encourage creativity and is equipped with a carborundum glass bed and a 32-bit silent motherboard to reduce firmware issues.
Pros:
Comes with a clean and straightforward user interface
Compatible with a wide range of filaments
Allows resume printing
Maintains low noise levels
Easy to maintain
Includes a storage toolbox
Includes a 4.3in color screen
Cons:
Extruder bar may be difficult to adjust
This affordable entry-level 3D printer by SainSmart is designed for home and school use. The printer has a CNC machined construction and has a patented extruder to reduce the chance of nozzle clogging. The heat bed of this 3D printer can reach working temperature in five minutes and has been carefully designed to resume printing when the power is off.
Pros:
Compact design
Comes partly assembled
Compatible with most of the filaments
Has a large build volume
Cons:
May require constant leveling of bed
This 3D printer is equipped with a 2.8in full-color touch screen and has a large build volume of 220x220x250mm. It comes 90% pre-assembled, saving energy and installation time. With the new aluminum frame and robust design, it guarantees stable performance. The printer with a built-in safety power supply comes with a one-year warranty.
Pros:
Easy-to-operate design
Has a user-friendly interface
Resumes printing in the case of a power outage
Has a quick-heating hotbed
Comes with filament run-out detection
Cons:
This 3D printer has a printing space of 180x180x180mm and features built-in dual guide rails, ensuring better printing performance and longer service life. It is equipped with cooling fans to ensure even heat dissipation to achieve better printing results. The compact 3D printer is designed for beginners.
Pros:
Comes mostly pre-assembled
Offers smooth printing results
Equipped with a sound-off feature
Quick and easy to level
Cons:
May give low-quality prints
How To Choose The Right 3D Printer For Home?
We have come up with a 3D printer buying guide to help you find the most suitable printer for personal use.
Type of printer: Printers can be grouped under (FFS) Fused Filament Fabrication printers and (SLA) Stereo Lithography printers. When buying home 3D printers, choose FFF printers because they are easier to use and cheaper.
Printing materials: Always keep in mind the types of printing materials used for printing. Filament materials include PLA, ABS, nylon, HDPE, and TPE.
Print quality and speed: 3D printers usually take six to 12 hours to print a 3-4in model. Choose printers that can do more work at a higher speed without compromising on quality.
Noise: When buying a 3D printer, always consider the noise level to ensure that it is not too high and does not affect your work.
Size of print bed: When determining the print volume, remember the size of the print bed. Pay attention to the maximum print size that the printer can create.
Buying a 3D printer for home use is not complicated if you have adequate information. This post with a list of the best 3D home printers and some essential features you must look for in a high-quality 3D printer for personal use is just what you need. Have a look at the wide range of products shared in this post and find a high-quality 3D home printer for home use.
Recommended Articles:
The following two tabs change content below.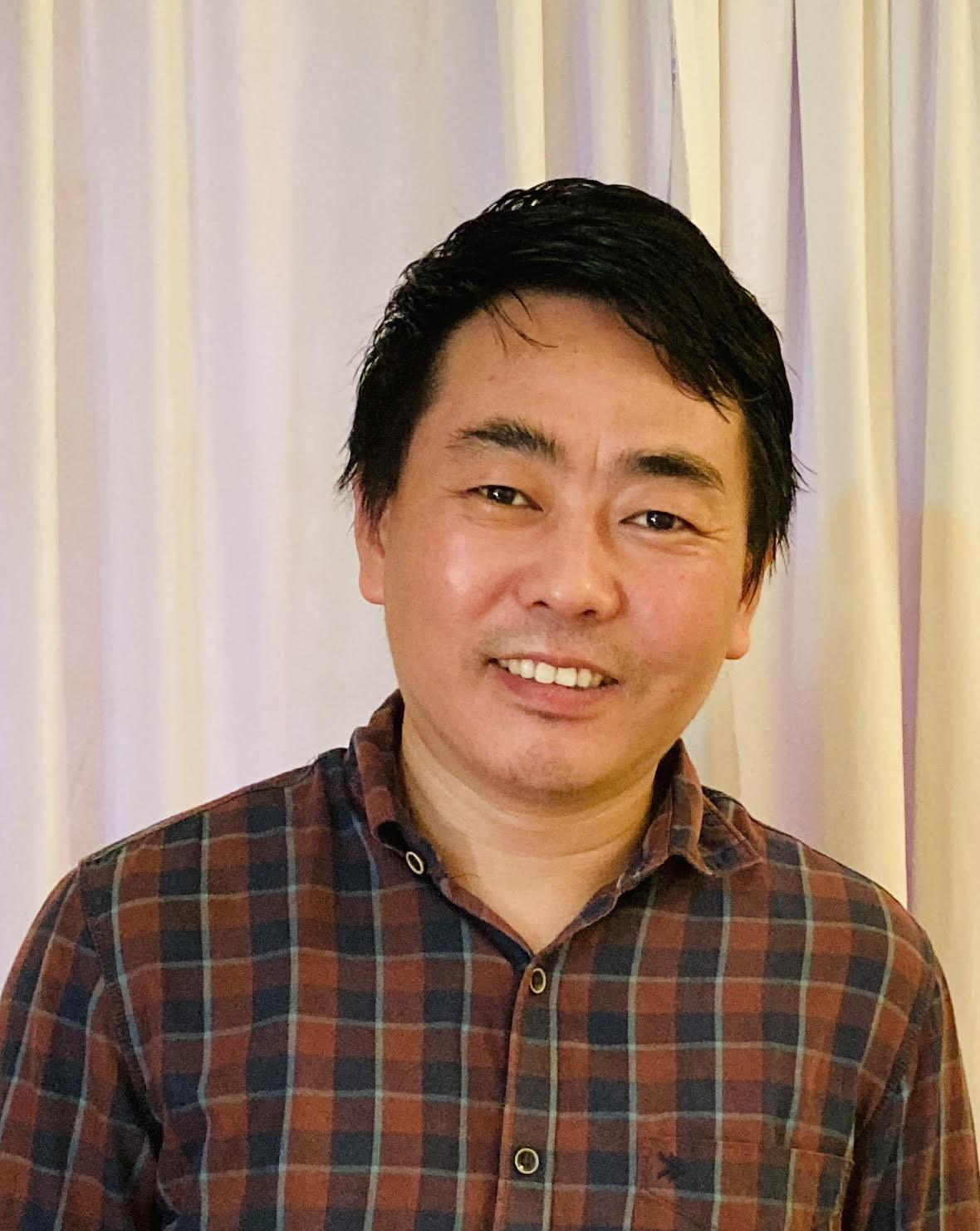 Wedetso Chirhah
Wedetso Chirhah holds a masters degree in English Literature. He had written content for more than 15 B2B websites and edited school books before joining MomJunction as an editor. Wedetso ensures the articles meet the highest editorial standards. He enjoys making content understandable and relatable to readers, and he is a big fan of the versatile em dash. He also...
more