When you are home with your friends or family members, what better way to enjoy the time than board games. Board games let everyone participate and spend some quality time competing against each other. When looking for the best 6 player board games, we will help you choose the right one for your next game.
Board games are suitable for people of different interests and ages. They often require you to form teams and work together against other teams. They help manage stress and keep you away from screens.
Top Products From Our List
10 Best 6 Player Board Games
An extension of the basic Catan board game, this game allows you to expand the Catan island with 11 unique terrain tiles, two more harbors, settlements, roads, and more. It allows more players to explore the rich island and compete against each other to build and develop as you strategically make your settlements to win. It makes the game more interesting, fun and challenging with more opponents. It is easy to learn and offers a playing time of 90 minutes. Around three to six players can enjoy this game at once.


Clue Junior is a classic mystery game designed for children aged five and above. It features a simplified version of the original Clue gameplay with a broken toy mystery theme. The game board involves six character pawns, six furniture tokens, a detective notepad, die, yellow and white bases, and more. The players need to roll the die to move the characters and check for clues under the characters and furniture. The one who solves the mystery will win.


Dixit board game is suitable for family and friends of different ages to play together. This card game includes six wooden rabbits, 36 voting tokens, one scoreboard, and 84 image cards. To start, deal six cards to each player, and in each round, one becomes the active player. The active player chooses one card from his hand and describes the card with a clue. Other players have to choose one card from their hand that closely matches the description. The active player shuffles and reveals all the cards to guess the card similar to the description. Based on the outcome, the player gets the scores, and the one who scores most will win the game.


Catan's combo pack includes the base game and the extension pack, making it possible for six players to play together. This board game works for any group of people who are older than ten years. The players become the explorers and lead a group of settlers to occupy and settle down on the beautiful and rich island of Catan. Each player rolls the dice and tries to trade their cards with other players to get the resources they need. You need to build and collect points and gains to become a dominant force on the island.


Tiny Towns is a board game suitable for teens and adults, and it allows one to six players to build and compete against each other. The board represents a 4×4 grid town on which each player places resource cubes to construct buildings. You have to use the resource cards, monument cards, and building cards wisely to make the best use of the available plots and score victory points. The player with the highest victory points will win the game.


You can pretend to be the famous detective Sherlock Holmes and solve the cases with this board game. This deluxe edition has 200 cases to solve. Players can either play individually or as teams to solve each mystery. You can also play it as a cooperative game. It supports two or more players and is suitable for teens and adults. The game includes one game board, six tokens, eight Scotland Yard cards, eight skeleton key cards, rules, a solution booklet, and more.


National Park Adventure is an educational board game designed on the 62 US National Parks. This fun-filled board game supports up to six players and is suitable for ages seven and above. Each player rolls the dice to navigate through the national parks and collect the keeper cards from four categories aquatic – bird, aquatic, animal, and landmark. Players can either collect one from each category or four keeper cards from the same category to claim the title as ultimate park adventurer.


The word game needs two to six players aged ten and above. With around 200 cards with various categories, players have to roll the dice and blurt out words before the timer runs out. Keep rolling the dice until you pass it on to the next player, and the one who fails to blurt out before the bomb blasts will lose a token. The categories and questions on the cards are challenging and funny, while the electronic timer makes the game interesting and exciting.


Brace yourself to enter this haunted mansion filled with mysteries and monsters. The game has 50 different scenarios, and you can experience a different game every time you enter the house. The haunted house is a three-floor mansion with multiple rooms on each floor. Each player adds one tile at a time to move and explore the house. The explorers must rely on each other to survive, but the hunt begins when one of the players becomes the traitor. The players must try to defeat the traitor using their strengths and skills to get out of the house safely. It has 80 cards and 149 tokens for a thrilling gaming experience.


GoCaine's board game is designed based on smuggling and turf war and is recommended for ages 16 and above. The players have to gain control over a territory, using the territories to build infrastructure and quickly ship the product to more locations. You have to try to buy political influence to protect your shipments and to disrupt the opponents. In this strategic war, alliances can be made and broken at any time. The one who moves the product efficiently and gains the most profits will win the game. The game requires two to six players and takes two to three hours to complete a game.


How To Choose The Right 6 Player Board Games?
Here are a few factors to consider when choosing the right board games for your game night.
Number of players: Check the number of players required so that you can play with your loved ones comfortably. While some games also allow solo or two players, others allow more than six players.
Age: Consider the people you are planning to play the game with and pick the game that is suitable for most of them. If you have children playing along, try to pick a game that is interesting for them.
Theme: Choose board games with different themes, such as mystery games, empire building, card games, and more. You can choose between competitive and cooperative games depending on your group's competitive spirit.
Complexity: Some love complex games that are challenging and highly strategic, while others enjoy simple and fun games. If you have children, we recommend choosing the less complex ones that are easy to enjoy.
Game time: Choose a quick game of 30 minutes or one hour if you have less time or more complicated games that last for hours if you are willing to spend more time.
Replayability: Avoid board games that are not replayable, making you lose interest after playing a few times. You can choose a game with new challenges and outcomes every time you play it.
Easy to understand: Choose a game that is easy to understand and can be played straight out of the box.
Fun and interactive: Choose a game that allows the players to interact and have fun rather than those too complicated or result in unhealthy arguments.
If you have a large group of friends or family members, a six-player board game can be a good way to spend some fun time with them. Each board game comes with different themes, challenges, and features, making them interesting for all age groups. We hope you can find the right board game for your upcoming game night from our list of the best six-player board games.
Recommended Articles: 
The following two tabs change content below.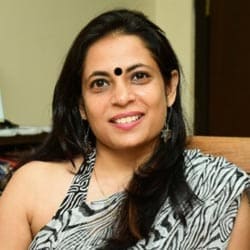 Priti Bose
Priti Bose is a poet, songwriter and blog writer. She did her masters in English, Public Relations and Advertising. Her creative skills and hunger for details make her do in-depth research on the topics she covers. For MomJunction, she writes on product analysis and reviews, especially for kids' products, toys and gifts. Before her association with MomJunction, Priti worked in the...
more