You will buy one of these best airbrushes if you're an artist. These tools are used to spray ink, dye, paint, and sometimes even makeup on the face. As in their name, airbrushes tend to spray the liquids, giving an even finish. They work on fluid mechanics and dispense air and paint on the surface. They are mostly preferred to create and design miniatures.
If you want to get an airbrush, there are a few features that you should consider. These features ensure you get the right product for desired results. Read on to know those features and some products worth the purchase.
Types Of Airbrushes
Airbrushes can be categorized based on their mechanism.
Single-action and dual-action airbrushes
A single-action airbrush has only one button to control airflow and requires the user to adjust the needle depth. It is ideal for beginners who are getting acquainted with the mechanism of airbrushes.
A dual or double-action airbrush has a trigger feature for an effortless and swift airflow. This versatile tool requires practice and is preferred by professional artists.
Gravity or siphon or side-feed airbrushes
A gravity-feed airbrush has a paint cup located at the top to deliver the paint efficiently. It uses gravity to pull down the color into the atomic chamber and allows only lower working pressure, which avoids over-spraying.
A siphon-feed brush has a paint cup located at the bottom. The paint is drawn into the chamber where the color is siphoned when air passes through this mixing chamber.
A side-feed airbrush is a combination of the siphon and gravity airbrush. It serves multiple purposes and can be used as per users' convenience.
Top Products From Our List
11 Best Airbrushes
This Master Airbrush has G22 precision and is ideal for a beginner. With its 1.5hp compressor, it could be a great starter kit. Its 0.3mm fluid tip can help you create minute details with perfection. The airbrush set includes a gravity-fed double-action airbrush, a pressure gauge, and a moisture trap with a pressure regulator.
Pros
Functions smoothly
Easy to maintain
Six-foot hose for maneuverability
Auto turn-off at an air pressure of 57psi makes it last long
Portable and compact
Cons
The micro-fine airbrush by Luminess offers even coverage in less time. Its compact setup is ideal for trips and your last-minute touch-ups. The airbrush set includes dermatologist-approved, hypo-allergenic, and non-comedogenic primer, foundation, and blush, which can be attached to the airbrush with ease. With its even flow system, this airbrush sprayer evades a cakey makeup look and allows the skin to breathe.
Pros
Suitable for sensitive skin
Water-based formula for lightness
Well-constructed stylus for a smooth finish
Includes instructional manual
Cons
Cleaning the setup might be difficult
The Ylingsu Cordless Airbrush is compact and fits well into your pocket, making it ideal for your crafts on the go. It is ergonomically designed to use for longer periods, with its full charge lasting around 30 to 50 minutes. Despite its low power, it provides smooth performance.
Pros
Single-action brush for efficacy
Suitable for tattooing, cake decorations, and makeup
Includes a USB cable for charging
Can be charged with computer or power bank
Curved handle offers grip
Cons
Might have a low psi
May clog frequently
This double-action airbrush by Neo is ideal for bringing out the fine details. With its gravity-feed airbrush, you can efficiently spray even at lower temperatures. The unique 0.35mm needle and nozzle make it suitable for fine patterns. It is a beginner airbrush and compatible with various regular model paints. It is made of durable material, easy to clean, and has a five-year warranty.
Pros
Can be used with smaller air compressors
Interchangeable small and medium funnels ensure easy flow
Ideal for painting miniatures
Operates between 5 and 35psi
Cons
The needle might be fragile
The Chimaera Airbrush is compatible with most compressors and paints. It has a built-in Teflon-O-ring in the nozzle, resistant to corrosion, making it ideal for water-based paints. With a single-action trigger control, it can provide thin lines with soft changing effects. You can also unscrew the nozzle to adjust its flow.
Pros
Compatible with most air hoses
Removable needle and nozzle for easy cleaning
Continuous airflow for efficient painting
2cc eyedropper and 0.4mm nozzle for painting miniatures
Cons
Nozzle requires immediate cleaning to prevent clogging
The Gocheer Airbrush has high-precision and is ideal for beginners and professionals. You will receive a better effect with its simple operation. The double-action airbrush has a trigger to control both air and color, thus allowing you to change the width and the opacity of paint during the work. With air pressure between 0 and 25psi, this airbrush gun is suitable for tattooing, nail art, cake decorations, and more.
Pros
Suitable for painting miniatures
Air filter isolates moisture for the effortless flow system
Smooth ejection of paint
Includes fully-equipped accessories
Cons
The compressor needs to be turned off every 30 minutes for cooling
If you are looking for a high-quality airbrush sprayer, this Cosscci's single-action gravity kit is what you need. Ideal for any craftsmanship, it can be used even without a power supply and can be recharged using the USB cable. You do not require an air hose to use it, as its durable container with a nozzle integration can be filled with ease.
Pros
Portable and ergonomic design
Replaceable mini-compressor sprinkler
Sink button prevents accidental opening
Works for 30 to 50 minutes when fully charged
Cons
Not suitable for paints with lead
May have low air pressure
This airbrush makeup kit by Pinkiou has a high-pressure technology that produces a fine mist and is ideal for tattooing, cake decorations, and more. Its auto-turnoff compressor will shut down the device when internal heat rises, thereby increasing its durability. This airbrush gun is handy and portable for traveling.
Pros
Single-action trigger control
0.4mm needle for precision
Noise-less function
Simple maintenance
Easy fluid refills and easy to clean
Cons
The nozzle requires constant cleaning for an effortless suction system
With a two-angled needle tip and cone nozzle of 0.5mm, this airbrush from Badger can be used to spray various surfaces. A spill-proof cap avoids spillage during traveling, while its single-nozzle configuration aids in portability. This low maintenance brush is easy to operate and is suitable for painting miniatures, illustrative art, and more.
Pros
Operates at low and high-pressure settings
High precision
Ergonomically designed handle for comfort
Includes a lifetime warranty
Can work at 30psi for efficiency
Cons
Paint may clog due to its small nozzle size
Might not have a seamless flow
The lightweight and double-action airbrush by Hubest is easy to control and has an effortless airflow system. You get the most control of the paint output with its micro air control valve. The different needles allow making the fine mist ideal for graphic, commercial arts, illustrations, and cake decorating.
Pros
Three different-sized nozzles of 0.2, 0.3, and 0.5mm for painting miniatures
Mini filter reduces air moisture
Simple maintenance
Has high fluid cup capacity of 9cc
Cons
Assembling the nozzles may be difficult
It is a popular high-performance airbrush with high precision and has a single auxiliary lever for easy set up of the needle. This hand-tested airbrush has a self-sealing mechanism that avoids spillage during travel. Its seamless airflow system and thin needle of 0.3mm allow fine, hairline distribution of the paint, making it ideal for cake decorations, makeup, and illustrations.
Pros
Steel nozzles for durability
Small paint passageway for quick delivery
Large gravity cup for quick paint mixing
Cons
Cleaning may be difficult due to the small nozzle size
How To Choose The Right Airbrush?
Many factors determine the performance of an airbrush. Here is a list of features to consider while purchasing an airbrush:
Level of expertise: If you are a beginner, opt for an airbrush that offers an effortless function. As a beginner, you may need to experiment with paint consistency and improve motor skills. Airbrushes with easy maintenance would be preferable for you.
Type of mix: This factor determines the way spray hits the airstream and looks on the surface. In an internal mix, the paint is incorporated with the air at the center. In an external mix, the paint gets introduced at the side, producing clear and finer spray.
Needles: An airbrush needle is a fragile accessory that mixes the paint and can create a fine spray pattern. They can break easily when not handled with care. Depending on your interest in craftsmanship, you can opt for suitable needle size.
Nozzles: Nozzles funnel the speeding air and create a low-pressure zone at the tip. This reduced pressure at the tip enables paint atomization for an effortless air stream.
Compressor: It is not mandatory but aids in the smooth functioning of the airbrush. Pick one depending on the noise level you can tolerate during its operation.
Air pressure: It is the pound-force per square inch (psi). If you use thick paint, you may require an airbrush with higher psi. For most airbrushes, 15-45 psi is the ideal range.
Other accessories: Some airbrushes include makeup kits or accessories, including a range of primers and foundations. There are also airbrush sets available with varied nozzle sizes, air hoses, extra needles, and adapters.
An airbrush can serve as a one-time purchase when you buy the right one. We hope our list of the best airbrushes will help you choose one that works for you. It is recommended to select a product with good reviews before making a purchase.

Recommended Articles:
The following two tabs change content below.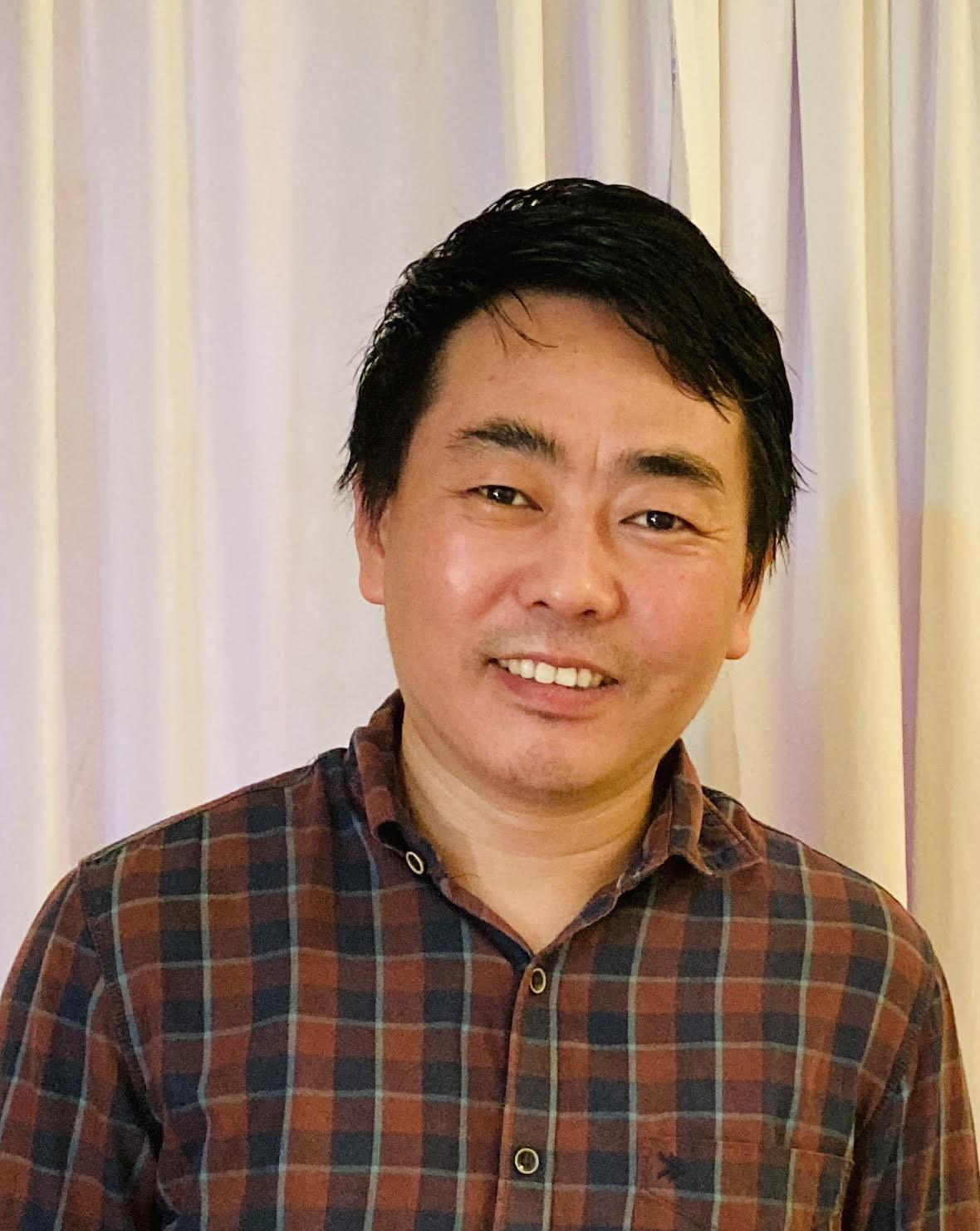 Wedetso Chirhah
Wedetso Chirhah holds a masters degree in English Literature. He had written content for more than 15 B2B websites and edited school books before joining MomJunction as an editor. Wedetso ensures the articles meet the highest editorial standards. He enjoys making content understandable and relatable to readers, and he is a big fan of the versatile em dash. He also...
more