It can be challenging for parents to tug two children around while on the go. Strollers are a blessing for such parents. You can't beat the convenience of carrying two children and keeping all of their essentials in one place.
We've compiled a list of the best all-terrain double strollers. These strollers have various features that make it easy for parents to use and store their essentials while enjoying the surroundings rather than worrying about their children.
Top Products From Our List
Safety Tips While Using All-Terrain Double Strollers
You must take specific safety precautions when using an all-terrain stroller to keep your baby safe while you are out and about.
Check that the car seat fits properly to avoid falling off the stroller and injuring the baby.
Use an appropriate safety harness wherever you use the stroller.
Use an appropriate adapter or car seat for the specific stroller model. Using the ones that do not fit properly may result in injuries to the baby.
While doing outdoor activities such as jogging, make sure to lock the front swivel wheel (if present in some models without a fixed wheel).
Make sure to use the hand brake while jogging or walking downhill.
Follow the weight and age guidelines given for your stroller model.
Proper care must be taken while going jogging with an infant, as jostling can cause injuries.
The tires need to be kept inflated to a particular level to maintain steering control.
Never overload the stroller.
When folded, it is advised to keep the stroller properly latched or locked for safety reasons.
Benefits Of All-Terrain Strollers
The following are some benefits of all-terrain strollers.
They are designed with a durable and robust structure and reliable tires that work well for smooth and rough surfaces, giving the babies a smooth ride.
Some parents prefer these strollers because the air-filled tires absorb bumps and provide a smooth ride for their children.
They are large and wide, which means they have spacious and plush seats that can comfortably accommodate large children.
9 Best All Terrain Double Strollers
The Graco Ready2Grow stroller is an easy-to-use tandem stroller with two riding options for two children. It has seating configurations and double seating with a face time interaction feature for parents, and the front swivel wheels facilitate easy maneuvering.
A storage basket, a snacks tray, and a three-and five-point harness are the additional features provided for the baby's safety and comfort. In addition, this stroller is easy to maintain because it is made of 80 percent polyester and 20 percent cotton.
Pros
Good built
Easy to fold
Versatile seating options
Easy to assemble
Cons

The wheels of this all-terrain stroller wagon allow parents to take it with them to the beach, park, or wherever they go. The handlebar is easily adaptable and easy to navigate. With a quick handle flip, you can change it to stroller mode, and with a simple pull, you can transform it into a wagon for all-terrain activities. In addition, you will find an easy-to-access storage basket that holds the baby's essentials and a canopy with UPF50.
Pros
Dual-purpose handle
Storage baskets and pockets
Sturdy tires
Sunshades on both sides
Cons
Folding and unfolding process may be tedious

The BOB Gear revolution flex 3.0 duallie double jogging stroller comes with a suspension system and air-filled tires that provide a smooth ride for children. The adjustable handlebars and harnesses are suitable for parents of all heights.
It is simple for parents to transport the baby's essentials as it includes ten storage pockets, a cell phone pocket, and a large basket. In addition, this stroller is compatible with most car seats when used with an infant car seat adapter.
Pros
Hand-activated brakes
Adjustable handlebars according to the required height
Has a carrying capacity of up to 50lb each
Wheels with a suspension system
Cons

The Thule urban glide 2 jogging stroller is perfect for strolling or jogging. With its 16-inch wheels and suspension, this stroller gives the children a super smooth ride. The swivel front wheel can be locked into place while jogging. It can be used with one hand, and it is compact, easy to fold, and portable.
The integrated twist-hand brakes make it simple to control the stroller's speed. In addition, it has a handlebar, storage basket with a zip cover, a window with magnetic closure, padded five-point harness reclining seats, and good ventilation. This model is suitable for and on-road and off-road strollers due to its excellent handles.
Pros
Easy to maneuver
Speed control through twist hand brakes
Multiple positions
Side ventilation for the baby
Cons
Seats may not be deep enough

The Mountain Buggy stroller has several seating options and can fit two bassinets or infant car seats. This stroller's compact design allows it to fit into tight and narrow spaces easily. It offers plenty of storage space below and two zipped pockets at the back to keep the essentials. A hand brake and wrist strap are also included for added security and control of the buggy. The cup holder is a bonus.
Pros
Compact design for easy navigation through small spaces
Ample storage space
Hand brakes with wrist straps
Fits into bassinets and car seats
Cons

This double stroller has a sturdy three-wheel design and is extremely lightweight. The large rubber tires are suitable for rough roads, and the foot-activated rear brakes keep the front wheel locked and keeps the stroller in place while jogging or running. It also has several storage compartments, two cup holders, a parent tray, a multi-position seat supported by a canopy, and five-point safety harnesses on each seat.
Pros
Easy to maneuver
Lightweight
Pneumatic rubber tires
Reclining seats
Padded footrests
Cons
Safety harness may be difficult to buckle and unbuckle

This Delta Children city street side-by-side stroller is ideal for a family outing because of its lightweight frame, compact umbrella, and canopies. The three-point safety harness, 360-degree swivel front wheel, and storage space add security and comfort.
In addition, the compact design allows for easy storage and transportation. The stroller is made of durable and robust fabric and comes with two cup holders and two hanging storage bags.
Pros
Easy to assemble
Easy to fold and store
Ideal for all types of terrains
Cons
Handle height may not be ideal for tall people

The city-select double stroller model is ideal for parents who prefer two identical seats. The second seat can be converted from a single to a double seat as needed. This stroller has a compact design with automatic locks and is easy to carry around, with more than 20 configurations and multi-reclining positions.
An air wheel suspension and a decelerating hand brake are provided for increased comfort and control. It further includes a five-point seat harness, telescopic handlebars that can adjust to the parent's height, a peek-a-boo window with an attached canopy, and storage pockets.
Pros
Spacious seats
Hassle-free maneuverability
Durable wheels
Compatible with infant car seats, bench seats, etc.
Cons
A little heavy
Some find issues with folding the stroller

Fitted with features that make errands and outings for parents hassle-free, this lightweight yet sturdy stroller comes with an aluminum frame, a seven-inch front wheel swivel lock for easy maneuvering, and a ten-inch back wheel for a smooth ride, and a back brake lock for safety. Apart from these features, it has plenty of storage space, extra-large canopies with sun visors, and a peek-a-boo window.
The stroller is compactly designed and made of premium-quality and waterproof fabric. The five-point harness, multi-position reclining seats, adjustable footrests, shoulder pads, and foam handles ensure the baby's safety and comfort and a smooth ride for the parents.
Pros
Controlled steering on terrains
Can be compactly folded and stored
Adjustable seat belts
Cons

How To Choose The Right All Terrain Double Stroller?
Consider the following features when purchasing a stroller.
Maneuverability: The all-terrain double stroller should be versatile and easy to handle and steer on various surfaces and corners. It should also have a unique suspension system for the wheels and air-filled tires to keep children comfortable even on rough terrain. In addition, the handlebars should be padded and adjustable.
Ease of use: Another essential fact to consider is the ease with which the stroller can be folded and unfolded and features such as adjustable safety harnesses and backrests.
Comfort and safety: The ideal all-terrain double strollers offer children much-needed comfort due to the suspension system, padded seats, and tires. Apart from these, the seats should be secured with a safety harness, protective gear, tether straps, padding, adjustable handlebars, and reliable brakes.
Storage space: Most all-terrain double strollers have plenty of storage space for all the baby's essentials as well as a compartment for phones and wallets. In addition, some models include a cup holder or a tray as a bonus.
Frequently Asked Questions
1. How heavy are all-terrain double strollers?
All-terrain double strollers are quite heavy, weighing between 30 and 40 pounds. A few older models may be difficult to handle. However, the new versions are lightweight and user-friendly.
2. Can I load two car seats in an all-terrain stroller?
No, not all all-terrain stroller models can accommodate two car seats. Some strollers include a fully reclined seat configuration for the baby's comfort.
3. Are all-terrain strollers the same as jogging strollers?
It is a common misconception that all-terrain strollers and jogging strollers are the same. But, in reality, they are completely different, despite sharing a few similarities. In addition, none of the all-terrain stroller models are suitable for jogging.
Strollers have evolved from single seating, old-fashioned, and oversized models to versatile, compact, durable, and user-friendly models designed keeping both the parents; and children's needs in mind. With several models of double strollers that provide comfort and safety for the children, parents can pick one and enjoy their outings with their little ones anytime, anywhere.
Recommended Articles:
The following two tabs change content below.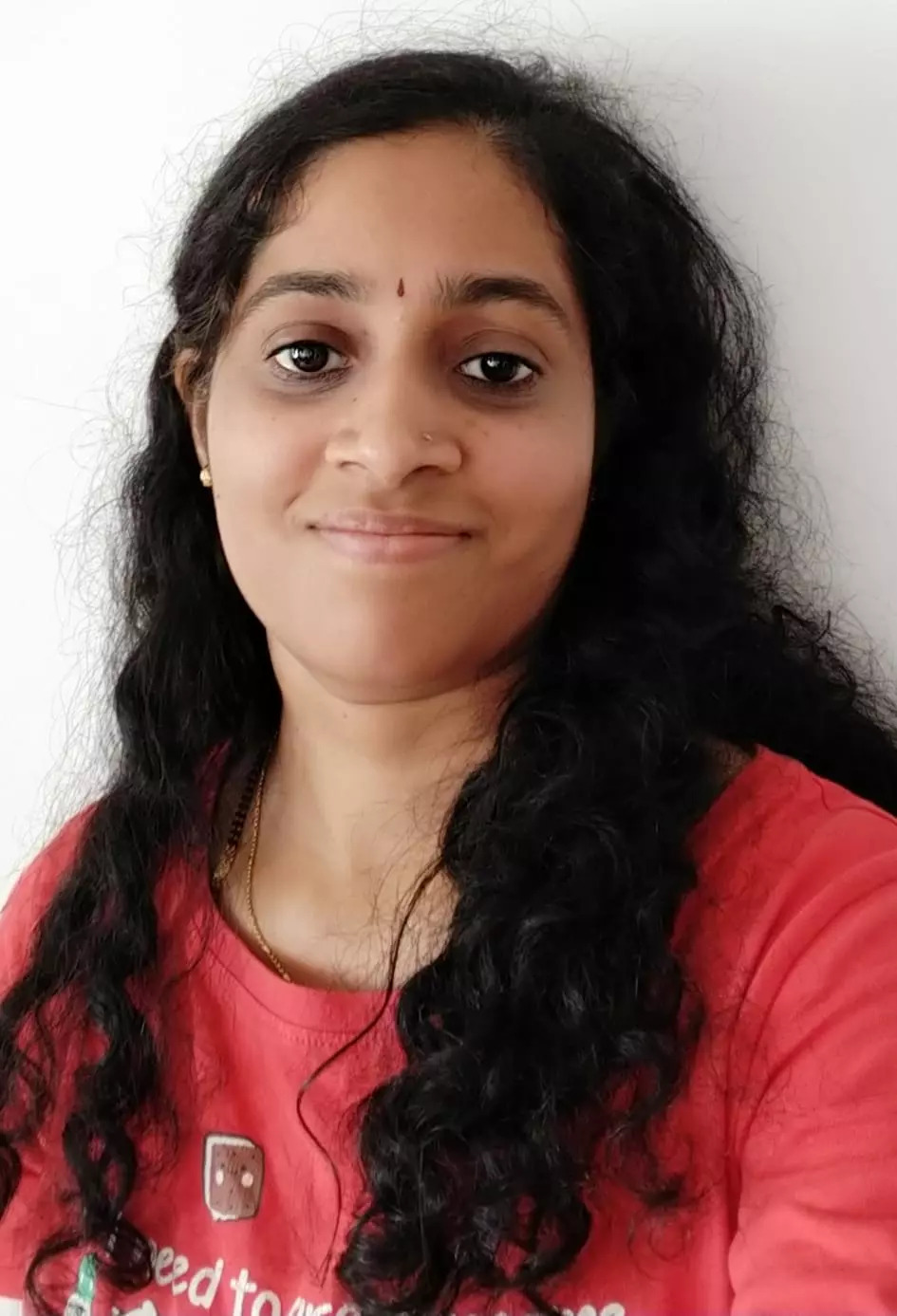 Vibha Navarathna
Vibha is a coder turned content writer. She holds a Masters degree in Computer Applications and a certificate in 'Introduction To Child Psychology'. Her passion for writing fresh and informative content made her a full-time writer. Holding certifications in content writing and creative writing, she writes on electronics and baby products for MomJunction. Apart from work, Vibha is found reading...
more