Breakfast is the most important meal of the day as it provides the much-needed boost to start the day fully energized. Therefore, children should have a nutritious and healthy breakfast.
Homemade breakfast should be your first option as you can prepare it with various nutritious ingredients. However, you may want to try packaged breakfast cereals occasionally to break the monotony and let the children enjoy various tastes.
Here we share a list of some of the best breakfast cereals for kids to enjoy.
9 Best Breakfast Cereals For Kids In 2021
This popular breakfast cereal is known for giving nutrition covered in frosting. A regular bowl of these Frosted Mini-Wheats contains 5g of fiber. The frosting contains sugar, but the cereal is fortified with minerals, vitamins, and is also low in sodium. Team it up with fresh yogurt and fruits to make it a complete breakfast for your child.
This vegan cereal is certified USDA organic and is devoid of GMO ingredients. Every bowl is said to offer 30g of whole grains. It has adequate fiber, no artificial colors, and is low sugar. The sugar flavoring is achieved through natural fruit juice. This breakfast cereal does not contain wheat and is gluten-free, thus making it a good choice for children who are allergic to wheat. The outer box of the breakfast cereal is made from packaging that uses fewer raw materials when compared to conventional cardboard cereal boxes.
The key ingredients of this granola breakfast cereal for kids are quinoa, millet, and chia seeds. It is gluten-free, vegan, and does not contain GMO ingredients. Children enjoy its sweet taste because it is sweetened with coconut sugar, which, according to the manufacturer, has a low glycemic index when compared to refined sugar. Also, the granola is baked in coconut oil that contains medium-chain fatty acids that get easily converted into energy than being stored as fat.
This cereal is made of organic ingredients and high in fiber. It is made of buckwheat and free from GMO grains. A single serving is said to contain 33g of whole grains. It derives its sweet taste from sugar and maple syrup. It is gluten-free, crunchy, and tasty, just the way kids like their breakfast.
Even the fussiest of eaters might find it difficult to refuse this tempting crisp chocolate cereal. This organic cereal is certified by the USDA. It is free from gluten, GMO, artificial colors, flavors or preservatives. However, every box contains 11.5 ounces of sugar. It tastes best with some warm milk. So, save it for those days when your little devil refuses to eat in the morning and you have option but to lure them into having breakfast.
This cereal is claimed to contain high protein and fiber content. A single serving offers nine grams of protein and eight grams of fiber per serving. This crunchy multigrain cereal contains almonds, whole flax seeds, and oats. It is free from GMO grains. Serve the cereal with milk, and your child will have a hearty breakfast.
This cereal is suitable for children, who are advised a gluten-free diet. Made from puffed, whole grain brown rice, a single serving contains 60 calories. There is no added sugar and salt. It is crunchy and tasty. This rice breakfast cereal for kids is certified Kosher and does not contain trans-fast. It can be enjoyed with milk or eaten as a regular snack.
Wheat puffs are crunchy, tasty, and healthy. This breakfast cereal contains only one ingredient that is whole Kamut Khorasan wheat. It is sugar-free, vegan, and organic. You may add milk and fruits to the cereal to make it a complete breakfast for your child.
This high-fiber breakfast cereal is made from corn and oats. A single serving contains 5g of fiber. It is low in sodium, fat, and sugar. It does not contain GMO ingredients. It may be a good option for children having food allergies. You can serve the cereal with milk, banana, and brown sugar to make it a tasty breakfast.
Packaged Cereals vis-à-vis Homemade Breakfast
Dr. Robert Murray of the American Academy of Pediatrics says, "Ideally, the first meal of the day should include a mix of servings chosen from a few of the five food groups (fruits, veggies, grains, dairy, and quality proteins), each high in nutritional value. Carbohydrates provide fuel, while proteins and fats provide energy and satiety over time (1)." A traditional American breakfast of eggs, yogurt, fruit smoothie, and whole-grain toast can provide most of the nutrients your child needs.
But what to do when you have an important meeting to attend and are already running late? There are times when it is not possible to prepare an elaborate breakfast for your child. It is during such moments that packaged cereals come to the rescue.
Breakfast cereals are quick to make and easy to eat. However, they are often high in sugar content (2) (3) and low in fiber, which is not an ideal breakfast option for kids. But some brands offer cereals made from whole grains and low sugar content. Though these cereals are not a replacement to a regular homemade breakfast, they can be an occasional option for a quick breakfast for the child.
Breakfast gives a healthy start to a child's day. Homemade breakfast for kids is the best option since it is wholesome, tasty, and free from artificial ingredients. However, sometimes it is not possible to make breakfast in the morning rush. Then you may try sugar-free or low sugar and sodium packaged cereals .
Which breakfast cereal is your child's favorite? Do tell us about it in the comments section below.
References:
MomJunction's articles are written after analyzing the research works of expert authors and institutions. Our references consist of resources established by authorities in their respective fields. You can learn more about the authenticity of the information we present in our
editorial policy
.
Recommended Articles:
The following two tabs change content below.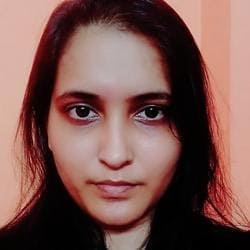 Sristi Suman
Sristi Suman is a freelance content writing covering various segments and specialties. Driven by her love for writing, she expanded her arena to industries, including travel, automobile, FMCG, and infrastructure. She has been associated with MomJunction for more than two years and covers the products in the sports, adventure, travel, and health sections. Sristi continues to tread industry verticals and...
more