If you're starting to see dark patches, wrinkles, or crepey skin on your hands, it is time to start using an anti-aging hand lotion. Continuous contact with chemicals (detergents, soaps) and environmental aggressors may cause visible symptoms of aging on our hands. Using a hydrating anti-aging hand cream might be the right solution. Here, we bring you the best anti-aging hand creams that will leave hands hydrated, moisturized, and smooth.
Top Products From Our List
11 Best Anti-aging Hand Creams
Medix Cream combines ingredients for anti-aging with natural antioxidants. Vitamin A reduces the appearance of wrinkles and fine lines and fights the effects of the sun on the skin. It also has ferulic acid, shea butter, aloe vera, chamomile, and natural apple, sunflower, and rosemary extracts. These assist in hydrating and moisturizing the skin, leaving it feeling soft and smooth.
Pros
Vegan
Cruelty-free
Parabens-free
Allergy-tested
Cons
Might have a strong scent

The anti-aging face cream from Advanced Clinicals comes in a spa-size bottle. You can use it as a body moisturizer, day cream, or hand lotion daily. It is enhanced with Borage oil, squalene, hyaluronic acid, and Vitamin E. It has regenerative powers that improve complexion and aloe vera, which soothes dry skin. The cream helps increase the skin's water retention and reduce the appearance of wrinkles and fine lines.
Pros
Paraben-free
Cruelty-free
Dermatologically tested
Visible results in single-use
Cons
May not be suitable in cold climates

Retinol anti-aging cream protects the hands, skin, nails, and cuticles and gives soft and smooth hands. It helps reduce fine lines and uneven tone. The vitamin-rich hydrating formula makes the hands soft and supple after usage. It includes green tea, glycerin, and vitamins A, C, and E, which help condition dry hands and nails.
Pros
Non-greasy
Anti-wrinkle formula
Prevents sun damage
Clinically proven
Cons
Might have a strong fragrance

The anti-wrinkle hand cream from TreeActiv with hyaluronic acid tightens, softens, and conditions crepe paper-like skin. This cream contains glycolic acid and shea butter, which helps to soften fine lines, wrinkles, and sunspots. It also contains manuka honey and pure vitamin E oil, which works as a stretch mark remover. The aloe vera and sunflower hydrate and refresh the skin without irritating.
Pros
Improves firmness
Makes skin look supple
Suits sensitive skin
Powerful ingredients
Cons

The shea butter and beeswax-infused anti-aging hand cream from -417 hydrates, repairs, and reduces the appearance of fine wrinkles. This vegan hand cream contains 100% natural active ingredients, such as sesame, olive, primrose, and borage essential oils, shea butter, and vitamins A, B, C, and F. These ingredients protect the skin from the effects of the weather and pollution by forming a soft shield on the skin.
Pros
Mineral oil-free
Cruelty-free
Paraben-free
pH-friendly
Cons

Salcoll Collagen hand cream is made with marine collagen, a powerful component for softening chapped, dry skin and smoothing wrinkles. This all-natural, hypoallergenic anti-aging hand cream contains a patented recipe. Regardless of the skin type, one can use it for their hands safely. It has a thin, non-greasy texture that doesn't leave grease behind.
Pros
Cruelty-free
Chemical-free
Hypoallergenic
Soothes irritation
Cons
Might take a long period to show results

The collagen, keratin, vitamin E, and organic rose oil in the HerbXtract hand cream moisturizes, heals, and restores the skin's softness. It repairs and improves skin elasticity along with diminishing the appearance of fine lines. In addition, the anti-aging hand treatment cream boosts moisture levels instantly, prevents moisture loss, and protects the hands from daily damage.
Pros
100% natural ingredients
Protects from sun damage
Non-greasy
Fast-absorbing
Cons
Does not provide a protective coating

Elemis pro-radiance hand and nail cream provides deep conditioning for smoother, firmer, and younger-looking hands. This formula contains milk protein, camellia, avellana seed oil, virgin plum, omega 7, and macadamia, which create a protective layer on the skin and locks the moisture. It has a pleasant white flower fragrance.
Pros
Fast-absorbing
Suits all skin types
Non-greasy formula
Powerful active ingredients
Cons
Might not affectage spots

The retinol and Emblica-based anti-aging hand treatment cream brightens age spots, freckles, and hyperpigmentation. Retinol helps reduce signs of aging and renew dead skin cells, while the broad-spectrum SPF 15 protects skin from the sun's harmful rays. The antioxidant properties of the cream can reduce the fine lines and wrinkles, making the skin soft, and the ingredients hydrate and moisturize the skin.
Pros
Cruelty-free
Paraben-free
Suits sensitive skin
Suitable for daily use
Cons

Crépe Erase contains patented TruFirm Complex, which supports the skin's natural elastin production. This cream's apple, dill, and sage extracts promote natural elastin production and structural resilience for a significantly firmer, smoother, and healthier appearance. Combined with the nine hydrators, it helps lock in moisture and relieves dry, dehydrated skin.
Pros
Suitable for daily use
Protects cuticles and nails
Makes the skin supple
Cons
Might take time to show results

Onsen hand lotion is enriched with Japanese pagoda tree flowers, wasabi flavones, shea butter, and hyaluronic acid. It helps minimize irritation and redness, clarify skin flaws, and leave hands feeling smooth and hydrated. This cream is ideal for dry, cracked skin and is suitable for all skin types. It protects the skin from oxidative stress caused by UV exposure while improving collagen quality and retaining moisture.
Pros
Paraben-free
Cruelty-free
Non-greasy
Eco- and bio-friendly
Cons

How To Choose The Right Anti-aging Hand Cream?
We will highlight some important factors to look for when choosing the right anti-aging hand cream. 
Ingredients: Natural, vegan ingredients are ideal for use. Hyaluronic acid works well to hydrate and nourish the skin on the hands. Choose retinol-based hand creams to boost collagen production, enhance suppleness, and balance out pigmentation.
Antioxidants: Antioxidants should be abundant in anti-aging hand lotions to protect hands from chemical and environmental aggressors.
Harmful chemicals: Avoid parabens, phthalates, sulfates, and synthetic substances in cosmetics.
Absorbency: Hand lotions that are light and quick to absorb help relieve chapped, cracked, and dry hands.
Just like the face, our hands also need extra care. To make them look younger and softer, pick a good anti-aging hand cream formulated with natural ingredients. We hope our buying guide and suggested list of the best anti-aging hand creams have helped you narrow down your search and make it easy.

Recommended Articles:
The following two tabs change content below.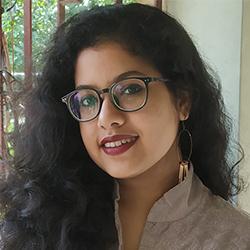 Poulami Nag
Poulami Nag is a writer and associate editor at MomJunction. She did her MA in English from Miranda House, University of Delhi and has qualified UGC-NET. Her journey as a content writer began in 2017 and since then she has garnered diverse interests along the way. Her knowledge of literature and language has given her an eye for detail and...
more