Your little one has started taking their first steps. What else could be better than to celebrate this momentous occasion by getting the first pair of the best baby boy shoes? You don't necessarily need to buy shoes for your newborn for the initial months as they are still crawling and stumbling around the house. But as soon as they stand up on their legs and start balancing on their own, you know you need a great pair of shoes that will support and comfort them with each little step.
The following list of shoes for baby boys we have handpicked can make your precious one's walk safe, supportive, and exceedingly comfortable. Our detailed reviews will assist you in choosing the right pair for your little boy, since there are many fun and practical options to pick from.
Top Products From Our List
11 Best Baby Boy Shoes
These smart pair of shoes are go-to for many parents as they feature a 100% leather upper in a high-top silhouette, along with leather linings and footbed. They have a flexible and solid rubber sole with an impressive grip that prevents your precious baby from slipping and falling. It comes with a lace-up closure for a secure and adjustable fit. Your little baby's feet deserve the best, and these smart boots are definitely going to get him compliments apart from being extremely comfortable.
You are never too young to own a pair of Nike running shoes that promise your baby both comfort and style. Made of breathable material, it has a mesh upper, fabric lining, a padded tongue for extra comfort, and a phylon midsole and outsole. The phylon outsole gives their tender feet durable cushioning and makes it a lightweight shoe. The flexible outsole gives deep groove traction so that your baby doesn't slip or topple over. The mesh upper features supportive overlays for stability and breathability, and it comes with an adjustable velcro strap for a comfortable and snug fit.
For pre-walkers, Estamico Baby Shoes are a great choice. Made of soft cotton and leather material with a smart design, it is the best choice for baby shoes before they start walking. It's made of soft PU material with a synthetic, anti-skid sole that stops them from slipping when they decide to venture their first steps. The lace-up closure gives these shoes a snug, comfortable and adjustable fit. These shoes are available in different colors like black, brown, grey, and white and also in different sizes.
Let your baby boy tiptoe safely into the world with these classic baby shoes that are low cut. Featuring a 100% garment leather upper, it keeps your baby steady as he takes his first steps. With a lace-up closure for a snug and adjustable fit, die-cut EVA midsole for lightweight cushioning, and high abrasion-resistant rubber outsole with deep groove traction, your little tot will be running in no time. It also features a molded PU sock liner for added durability and comfort.
These baby shoes are quite the favorite with their uncompromising comfort and casual look and style. These adorable sneakers have a high top for ankle support, and a hook and loop closure so that it can be put on and taken off in a matter of seconds. Made of 100% breathable fabric, these sneaker style boy boots are soft and comfortable on the feet. They come with a white synthetic sole that gives your toddler a good grip and traction as he starts walking. These smart shoes are also available in khaki color with beige soles.
This brand is popular with both parents and experts and has been given the Seal of Acceptance by the American Podiatric Medical Association. This soft, flexible soled footwear is great for both infants and toddlers. They support rather than constrict growing feet, promote balance, and protect their tender little feet. Their elasticized ankles ensure they stay on by giving them a snug fit. Using high quality 100% leather, these shoes are both comfortable and durable while their soft suede soles cushion the feet and give toes a better grip so that kids don't slip and have better balance and muscle growth. The insole is also cushioned and adds even more to the comfort of this shoe. A hook and loop closure ankle strap with faux laces makes it easy to put them on and take off. Watch your baby boy walk with confidence in these shoes as he begins his foray into the world.
Get your baby his little man shoes which feature a leather upper, adding both durability and style to the shoes. These camel-colored cotton and leather boots will keep him warm while looking stylish and keeping his feet safe. It has a soft sole bottom with good grip which gives your toddler protection and safety as he's not likely to slip or topple over. The inner sole structure has been specially designed to protect your baby's foot. It also comes with a pull-on tab at the ankle for ease in putting them on and taking them off. These shoes also make an excellent baby shower gift and are sure to be appreciated. They are ideal for toddlers between the ages of 0 to 18 months as prewalker shoes.
These baby shoes for boys, with their adorable dinosaur design, are sure to make your little man stand out in a crowd. With the upper made of high quality cotton or canvas and cotton lining, these shoes are super soft and comfortable. They are ideal to be worn when your baby starts standing more on his own. Flexible and non-constricting, these shoes promote good grip, balance, and protection to their feet along with unrestricted growth. The cushioned insole provides extra protection for growing feet, and the soft and flexible outsole makes these shoes very functional. And what's more— it's approved by the American Podiatric Medical Association to be totally safe for your little bundle of joy.
If your baby boy needs to complete his stylish attire for a special occasion, these are the shoes for him. Made with pebbled faux leather with brogue details, these shoes are an ideal ideal as your baby's first formal pair. These well crafted shoes feature a sole that is soft yet sturdy. The rounded, wingtip toe of these faux leather baby boy shoes give them a charming yet formal look. The lace-up closure, which doesn't require tying, keeps your baby comfortable in these shoes all day long. The convenient pull tab at the back of the heel makes it very easy to put on and take off the shoes.
This is every child's go-to brand for fun and playful designs that are trendy, comfortable, and safe. Designed specifically for independent walkers, these snug and flexible white sneakers have a dual fit system with a removable sock insole and faux elastic laces to give it a sporty look. They have a durable construction with rounded, flexible, synthetic soles, and memory foam footbeds for enhanced comfort. They feature an oversized opening and hook and loop closure so that they can be adjusted and be put on and removed easily. It has a special antimicrobial lining to reduce odor. They can be washed in the machine or just wiped down with a damp cloth and mild detergent. Celebrate your toddler's childhood with these perfect fun shoes that combine comfort and style.
Designed with the health of your baby's feet in mind, these soft motion walking shoes for toddlers are built to encourage your baby to start walking. Made of premium suede with adjustable hook and loop closures, they are easy to put on and take off. Built for comfort, they boast a finish in a seamless silhouette that moulds itself to the natural shape of the foot. They feature a rounded, flexible rubber sole and memory foam insoles for enhanced comfort and cushioning. These American Podiatric Medical Association approved shoes sport deep flex grooves and soles designed to provide superior grip and traction. Designed to match any outfit, these shoes are a must-have in your baby's wardrobe.
Now that you have been through our review of the 11 best baby boy shoes, it's a good idea to know what to look for while choosing a pair for your baby.
How To Choose The Best Baby Boy Shoes
Whether you are picking up a pair of pre-walking shoes or walking baby shoes, they should be made of breathable material like cloth, leather, or canvas, preferably with a mesh design, and should be flexible enough that you can feel their toes through them. This allows airflow to your baby's little toes. Stiff materials like plastic should definitely be avoided as they hinder the growth and development of your baby's feet. Flexible materials allow natural movement when your baby walks.
The sole should be flexible enough that you can bend the toe of the shoe upwards to about 40 degrees. The shoes should also have good traction so that your baby doesn't take a tumble. Non-slip rubber or leather soles with deep grooves, ridges, or bumps will keep him from slipping as he attempts to walk, yet it won't grip the ground to an extent that it's hard to lift his feet.
Baby shoes should be padded at the back of the heels and around the ankles to minimize friction and to offer firm support, and for added comfort, the insoles should also be padded.
If your child begins to limp, tip over, or complains of aches, it usually means the shoe is uncomfortable. Observation is your only option because a toddler will not be able to express himself. Also, don't let your baby wear used walking shoes because the chances are that they've molded to the feet of their original owner, and that can be harmful to the development of your baby's feet. Footwear fits every child differently and comfort, form, and fit are critical.
Whether your baby's shoes are fastened with laces, hook and loop closures, velcro or snaps, they should be easy to get on your baby's feet. But it shouldn't be so easy that they come off on their own. In other words, avoid slip-on shoes.
The fit of the shoe should be snug but not so snug that they leave marks on the foot. Buy shoes that are adjustable and feature snaps, laces, and velcro that you can adjust and help to keep your baby's feet better in place. Pinch the top of your baby's walking shoes while the shoe is on, if you can't grab any material, the shoe may be too tight.
We recommend you go for an ankle-cut or high-top baby walking shoe that is secured with snaps, laces, or velcro. Slip-on or low-cut shoes make it easier for your baby to kick them off. They should be easy to put on but hard to slip off. This is important for the safety of your child, so that they don't trip over.
Your baby's shoes should be chosen keeping stability and comfort in mind, so that their delicate feet and toes are completely protected. Though it's best that your child learns to walk barefoot so that he can coordinate his steps and grip the floor, shoes are required once he's confident enough to walk outside. That's when his feet will need protection from hard, uneven, and unsafe surfaces. And then of course, there will always be several special occasions that demand your baby boy to look his best, so you can buy him a smart pair of shoes to match his outfit. Towards this end, our review of the 11 best baby boy shoes will give you an insight into the best choices for your precious baby.
The following two tabs change content below.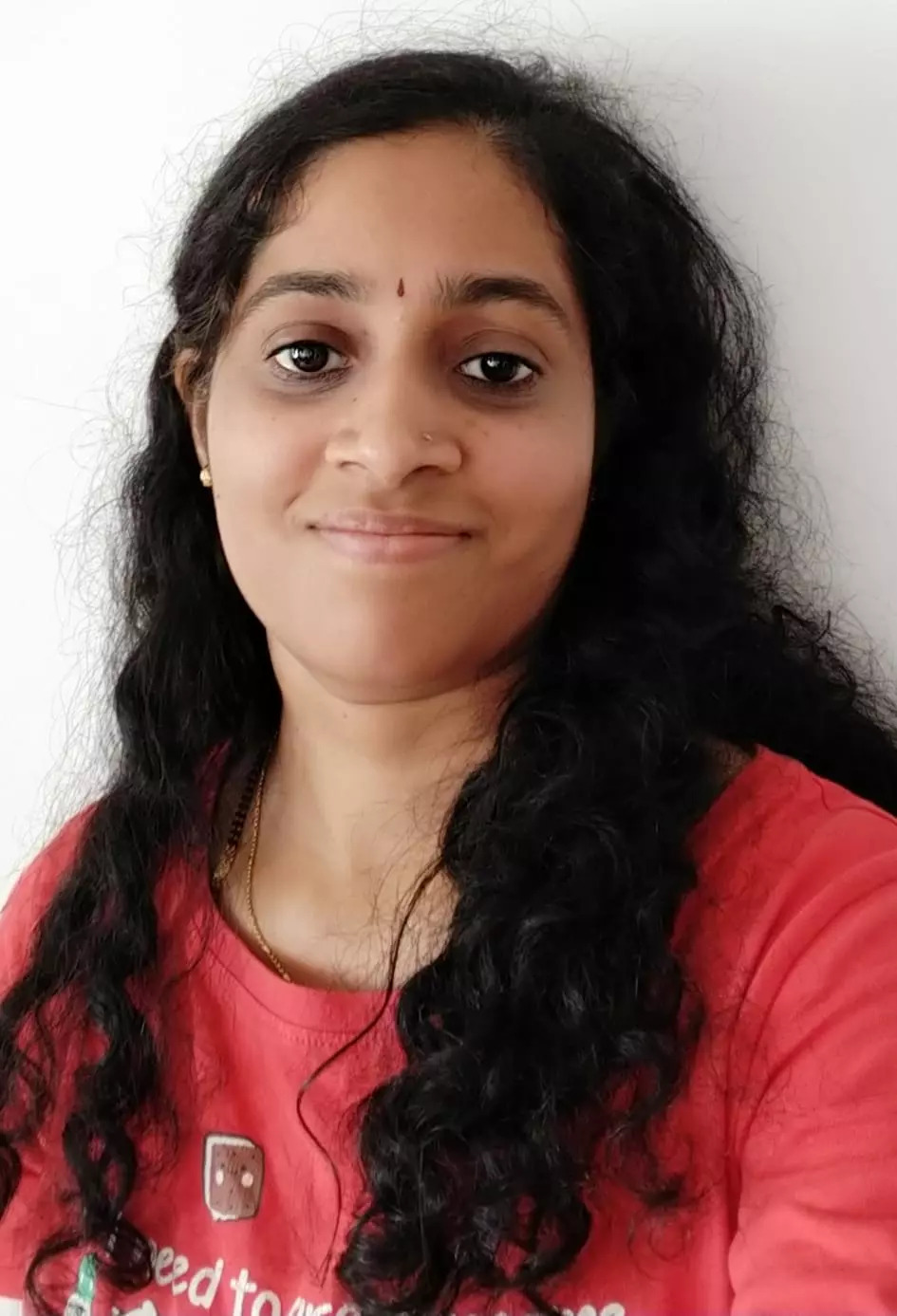 Vibha Navarathna
Vibha is a coder turned content writer. She holds a Masters degree in Computer Applications and a certificate in 'Introduction To Child Psychology'. Her passion for writing fresh and informative content made her a full-time writer. Holding certifications in content writing and creative writing, she writes on electronics and baby products for MomJunction. Apart from work, Vibha is found reading...
more