Sun shades come in handy when you take your baby on those long rides. You cannot let the sun rays be an obstacle for your little one from enjoying the car rides. The best car sun shades can lower your cabin temperature by up to 40 degrees, especially on those sweltering hot summer days. They even protect your baby from dangerous UV rays that can cause sunburns and skin cancers. They further decrease the glare and protect from insects and bugs. These shades can make your journeys relatively easy and less tiring.
Read on as we list some of the best baby car sun shades you can buy online.

Top Products From Our List
11 Best Baby Car Sun Shades

Made of elastic 40D Nylon, these sun shades make the car cooler and block the harmful rays. The car shades do not ruin the car paint and are lightweight. They are easy to install and fit perfectly on car windows measuring 44.3 x 20in. They even reduce sun glare and prevent sunburn. The set also includes a bonus e-book that teaches you ten creative ways to keep your naughty little ones busy throughout the journey.
Pros
Windows can be rolled down even if these shades are present
Extremely flexible
Durable and easy to use
Breathable mesh material
Covers the entire window
Cons
May rip after prolonged usage

If you are looking for the perfect sun shades for your car window, these could be the right pick as they come in two different sizes (medium: 23-38in and large: 24.4-40.2in). The stretchy sun shades cover the side rear window completely and provide maximum shade. These can be used for cars with rectangular or curved windows.
Pros
Easy to install
No suction cups required
Prevents sunburns, reduces glare, and cools the car for your baby
Windows can be rolled with these shades on
Cons
Might not be perfect for all car windows

These shades fit almost all cars as they have good elasticity and are wide enough. The shades are 27.5–43.3in long and 16.5–18.9in tall. They are made of a two-layered mesh that is flexible and quite easy to install. You can fold and store them when not in use. The set also includes an eBook with games for those long and endless road journeys.
Pros
Breathable mesh material
Easy to install; no suction cups or fastening tabs required
Comes with a storage bag
Maintains the temperature inside the car
Keeps bugs and insects away
Prevents those harmful UV radiations and sunburns
Windows can be rolled down easily
Cons
May not be suitable for sliding windows

This car window shade by Enovoe is designed exclusively for all your large vehicles like SUVs and minivans. The shade measures 25 x 16in and is a perfect balance of safety and visibility. It uses Static-Cling technology, which helps in easy installation. Enovoe sun shades are portable and can be carried along during your travel as they come with a cute pouch for storage.
Pros
Made of the finest material and are durable
Protects your skin from irritation
Prevents the bright sunlight from getting inside the car
Precise fit
See-through shades give your child a view of the scenery outside
Cons

These unique car window shades are made of polyester fabric that protects your baby from heat. You can slide it to open the shade curtains and tie the shade curtains with the strap when not in use. The five magnets on the top of the shade can be attached to the steel frameof the window.These can be used to cover any rear window measuring 27in in length and 18.5in in height.
Pros
Protects against harmful sun rays
Four suction cups to secure the sun shades
Easy to install, remove, and store
Cooling effect
Cons
May work for metal-framed windows only

Made of nylon and spandex mesh, these baby car sun shades and car coolers remain intact because of the heavy-duty rubber and the high-quality material used. Qualizzi sun shades have a double-layered mesh that can block the sunlight and are ideal for car windows measuring up to 23-25in in length and 46.51in in width.
Pros
Car windows can be rolled down
Protects from heat and UV rays
Designed for larger vehicles
Made of breathable fabric
Guarantees privacy, especially for nursing mothers
Air conditioning can be minimized as it cools the cabin
Cons
May not be a good option for rainy days
Might fade after a few uses

Zatooto car sun shades stand out among others as these are elastic and can fit any car. These can glide through your windows for a better view of the rearview mirror, and you can lift them without hindering the car windows. Fixing them is quite an easy task; all you need to do is place the magnets to the iron frame. Made of satin fiber with louver folds, they give you a cool feeling.
Pros
Prevents direct exposure to the sun
Cools the cabin temperature
Includes 16 magnetic pieces for fixing the curtains firmly
Can be folded and stored easily
Kids can enjoy their screen time without the sun glare
Cons
Magnets might not work efficiently
Might rip after a few uses

EcoNour sun shades provide maximum protection for kids from the sun, dust, and pollution. You get a set of two transparent shades, two semi-transparent sun shades, and a free pouch to store them when not in use. These are perfectly sized at 25 x 16in and are useful for all those minivans. The shades use electro-static technology for easy installation and removal.
Pros
Side view mirror remains visible while driving
Comes with a lifetime money-back guarantee
No need for suction cups or adhesive tapes
Static cling technology helps fix it firmly
Minimizes the use of air conditioner
Can be washed and stored easily
Retractable car window shade gives you privacy
Cons
May not be great for SUVs

Say goodbye to the dangerous UV rays using these Sfee car sun shades. Made of high-quality fabric mesh, they block harmful radiations that might cause skin cancer. These come with six small vacuum cups to fit perfectly. For best results, dip them in hot water once and dry thoroughly before using them. These shades fit almost all car windows sized 15.8 × 17.8in.
Pros
Quick retractable button for rolling up and down automatically
Light-weight, compact, and easy to fold and store
Reduces glare and heat
Universal fit
Superior visibility and does not blur your vision while driving
Cons
Suction cups may be a bit loose on application

This sun shade curtain comes with different themed designs, including dinosaurs, polar bears, alphabet, etc. Your kids would enjoy long drives with this sun shade. It includes a single piece of curtain that comes along with a magnetic bar for fixing it to your steel-framed window. The size of the sun shade is 18 x 25in.
Pros
Offers maximum protection
Made of 100% polyester
Cool digital prints
Cools the cabin temperature
Protects your privacy inside the car
Durable and easy to use and store
Cons
May not be compatible with car windows without steel frames


The Power Tiger sun shades are made of 80GSM mesh that blocks 98% of the UV rays. The set includes two pieces of side window shades with a size of 19.6 x 11.8in and a rear window shade sized 39.3x 19.6in. They fit large sedans, SUVs, and minivans and come with six pieces of suction cups for easy installation. You also get a free storage pouch and a 12-month warranty.
Pros
Easy to remove with no marks left on the car window screen
Protects against sunburns
Cools the car
Folds and unfolds in seconds
Can be stored easily
Cons
Quality of the suction cups may not be up to the mark
How To Choose The Right Car Sun Shades?
Consider the following points while buying a baby sun shade.
Material: The best sun shades for car or SUV windows are made of durable and heat-resistant material. Polyester and nylon are some of the best options because they are lightweight and long-lasting.
Size: A windshield can be small or large, depending on what vehicle you have. Some products have a universal fit, while others come in a range of sizes so you can find one that fits your window precisely.
Ease of use: The sun shade must be quite easy to install and offer maximum coverage. It is equally important for the shade to be simple to store after you're done using it. Some shades may be slightly more complicated to fold up for storage.
This affordable and handy accessory for your car can be used throughout the year to provide maximum comfort and safety to your baby. We hope this list helps you purchase the right sun shade for your car to let your baby have a pleasant and safe ride.
The following two tabs change content below.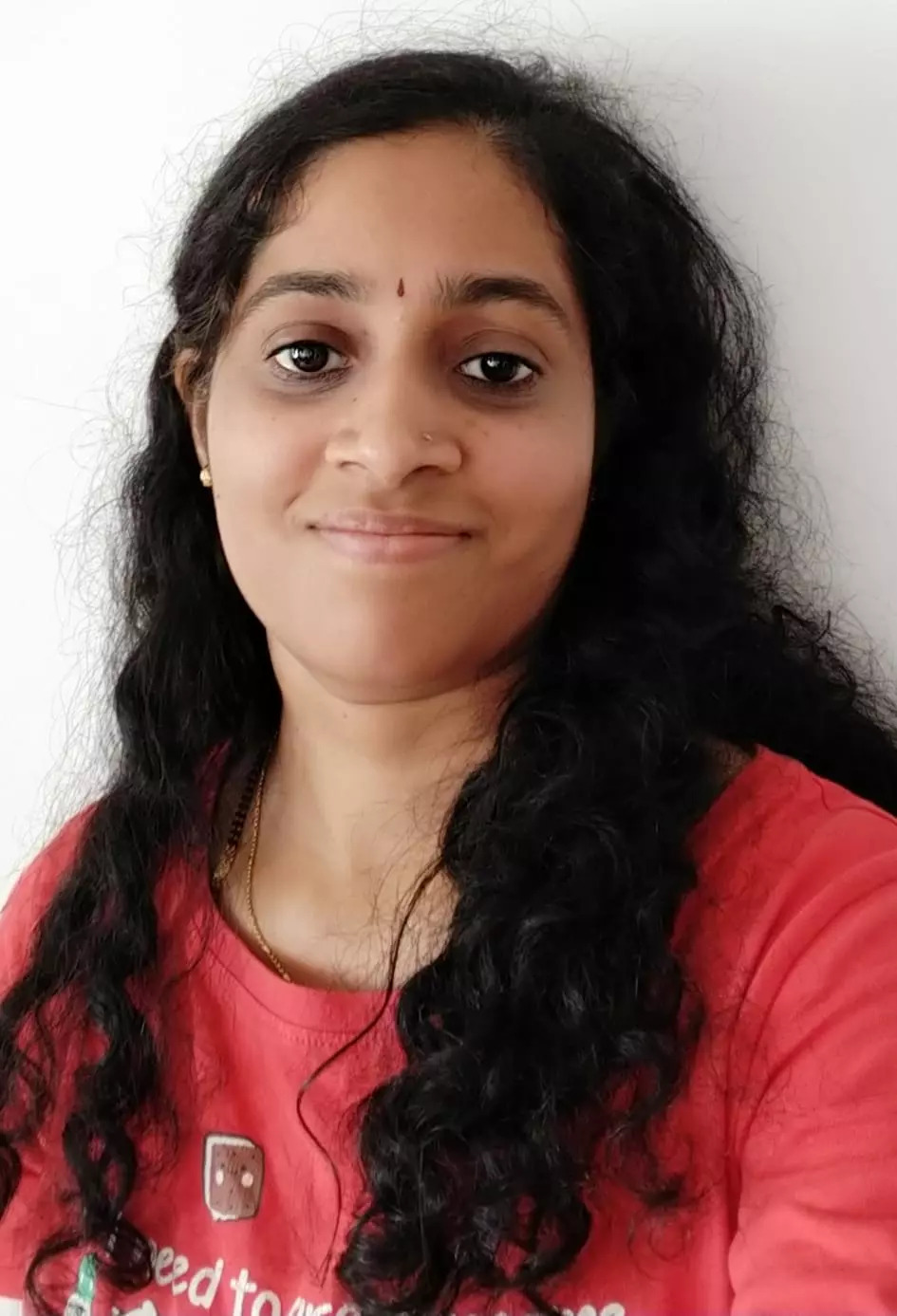 Vibha Navarathna
Vibha is a coder turned content writer. She holds a Masters degree in Computer Applications, and her passion for writing fresh and informative content made her a full-time writer. Holding certifications in content writing and creative writing, she writes on electronics and baby products for MomJunction. Apart from work, Vibha is found reading and learning about new things, experimenting with...
more