When new moms need a break to spend time alone to recuperate or manage other tasks, dads can easily take over with a baby carrier, especially when the baby is fussy. Here's our list of the best baby carriers for dads to help you bond with the baby. Carrying a baby so close to the body can create a deep bond, so doctors advise new parents to hold the baby as close to themselves as possible. Baby carriers mimic the exact mechanism and give the feeling of a special one-on-one time with the little one.
A great utility product, these help keep your hands free when you are busy tending to other activities or chores around the house. Here are some amazing baby carriers available for dads, and if you're looking for one, our list here will help you figure out one that best suits your needs. So keep scrolling to find the right carrier geared to make a new dad's life easy.
Top Products From Our List
11 Best Baby Carriers For Dad
This ergonomic baby carrier for dads is ideal for babies between 8 to 32 pounds and enables you to carry your baby in 4 ways— back carry, front carry facing in for newborns and toddlers, front carry facing out for 6+ month old babies, and back carry wide seat for toddlers. It features a breathable 3D cool mesh lining with an excellent airflow to beat the heat, which is also on the waist belt and the padded straps. It comes with a stylish 2-in-1 bandana bib that can be used either separately or with the carrier, and is ideal for times when your baby decides to spit-up. It has a perfect fit for all from a petite size to a plus size, for men and women. It also features a built-in headrest for your baby's comfort. And the best part is you can use it as and where you want because it can be easily machine washed. The special internal harness of this carrier makes it easy to pass it on to your partner without disturbing your baby.
As the name suggests, this baby carrier is designed for military-like efficiency, and is especially made for dads on a mission. This front harness baby carrier gives you hands-free closeness to your baby and is equipped with Molle webbing, so you can pair it with all kinds of accessories like pouches and carabiners. This carrier is made from strong, 600D polyester material with a front panel that can be customized with patches and other accessories. It also has a removable cotton washable liner that makes cleanup simple. It features heavy-duty UTX buckles that make strapping in your baby easy and safe. It's ideal for babies weighing between 8 to 33 pounds and you can carry your baby facing in or out, depending on their developmental stage. It has been acknowledged by the International Hip Dysplasia Institute as hip-healthy for your baby, and meets all the safety requirements for baby carriers set by ASTM F2236-13 and CPSIA.
This baby carrier for dads is constructed keeping the highest quality and workmanship in mind. Ergonomically constructed, this 4-in-1 soft baby carrier is convertible and can be used for your baby to face in, face out, be carried on the back in different positions, with extreme care and support. It's ideal for babies weighing 7 to 45 pounds and aged 3 to 48 months. Secure and durable lock buckles keep your baby safe, and the soft, breathable mesh fabric ensures that your baby is comfortable through the hottest days. The mesh is easy to clean and machine washable. The straps for the head and thigh support can be adjusted according to your baby's body, ensuring that it gives proper support to the baby's head, neck, spine, and hips. The baby carrier can be worn by both moms and dads as it has adjustable shoulder and waist belts. This lightweight baby carrier is easy to use and fits perfectly and securely.
This tactically inspired baby carrier for dads is made for active men who would like to bond with their babies over an adventure. This ergonomic carrier is built so that you can safely, securely, and comfortably take your little one wherever you go. The front and back panels have tough Molle webbing and are customizable. It's designed to allow your baby to face in or out for their comfort, and is ideal for babies weighing approximately 8 to 35 lbs. It is easy to put on and easy to adjust, so you never have to compromise on comfort or mobility. It also features a breathable staircase air mesh, a quick snap stowable sun shield, and a removable and washable liner. Made from very strong, durable 1000D nylon fabric and heavy-duty straps, this carrier will always keep your precious baby safe.
This versatile baby carrier features 6 positions— face out, face in, back, seat, ride, and lean. This carrier is ideal for infants weighing between 8 to 33 pounds. Ergonomically designed, this baby carrier for dads is for all seasons and weather conditions. Made of breathable material, you can roll the front mesh up or down for your baby's comfort. Also, the 3D mesh, breathable waist belt, and straps make this carrier very comfortable. It comes with several convenient and practical accessories— a nursing cover for breastfeeding, a baby hood for sun and wind protection, 2 removable and washable drool pads, one side pocket for phones or keys, and another pocket for your baby's bottle. This lightweight carrier is safe and convenient with a padded, medical silicone hip seat that allows your baby to sit comfortably. The non-slip seat surface keeps the baby in a stable seat so that the baby's hips and knees are in an ergonomic 'M' position for healthy growth.
This 100% cotton baby carrier for dads is machine washable for those inevitable accidents. It comes with both front and back carry options and features a detachable hood and infant insert with 2 configurations. The insert acts as a booster seat and also maintains the ergonomic 'M' and 'froggy' positions that newborns naturally assume. This carrier is suitable for parents who are 5 feet to 6.3 feet tall, and with a 25 inch to 58 inch waist. It also comes with free extenders for both your waist and chest so that it fits anyone perfectly. Additional adjustment straps with duraflex buckles on either side pull your baby closer for convenient breastfeeding. It features multiple pockets for storage and a purse strap holder that ensures that your diaper bag doesn't fall off your shoulder. It features an iPhone pocket on the waist belt with a YKK zipper, and the hood pocket has enough room to keep a pacifier.
This CPSIA and CPC-certified baby carrier is made of 100% high quality, soft material, which protects and gives the gentlest touch to your baby's skin as well as yours. This lightweight, breathable carrier weighs only 1.4 pounds and gives adequate lumbar support to your baby. It features a headrest, sleeping hood for support, and sun protection, and a zippered pocket, a wind-proof hat, and dual adjustable straps for easier breastfeeding. It's suitable for both babies and toddlers aged 0 to 36 months, weighing 10 to 40 pounds. Both the shoulder and waist belt are adjustable and are designed to be wide and thick, and this baby carrier with its hip seat has 16 ways to carry your baby, which adds to its comfort.
This carrier can be used as a twin carrier or divided into 2 single child carriers. This carrier can take weights from 10 to 45 pounds easily. It can keep your babies' spine and hips well aligned for optimal development. It also features a sleep hood that supports your baby in an upright ergonomic position while sleeping, and provides shade and privacy during breastfeeding. The pure cotton exterior is comfortable for both parents and babies. It comes with 8 adjustment zones, so that your babies are always comfortable, irrespective of their size. It features extra-large, reversible pockets to pack diapers, wipes, keys, or your cell phone. Its innovative waistband allows you to easily carry the weight of both your babies on your hips, and offers a customizable waistband. This compact carrier is collapsible, making it perfect for travel.
Made of 100% cotton, this baby carrier for dads features a widened 14 cm waist belt, 20 mm thick shoulder strap, and adjustable buckles, and is suitable for petite to plus sizes for men and women. It's suitable for babies weighing from 7 to 45 pounds, aged 3 to 36 months. It comes with an extra soft cotton filler near the legs and removable cotton bibs, which are very gentle against your baby's tender skin. A breathable 3D cool mesh allows excellent airflow and keeps your baby cool and comfortable. Its ergonomic design makes it comfortable for your baby and also for the person carrying it. There are 12 different ways to carry your newborn right to the toddler stage. The UPF 50+ tuck-away baby hood gives sun and wind protection as well as privacy for breastfeeding. It also features a storage pouch for keeping bottle, phone, keys, or wipes.
Designed for infants weighing between 12 to 33 pounds, this baby carrier for dads fits around waists measuring up to 48 inches. Depending on age and size, your baby can sit both facing front and rear. It features a removable and easy-to-clean liner that can be used as a mobile changing pad. The seat of this baby carrier also features comfortable, elastic cotton gussets to support and protect your baby's legs from chafing. The front and back panels have soft padding and the shoulder straps are designed with breathable mesh, so that the baby and the dad are always cool and comfortable. With its Molle/Pals compatible design, you can add pouches or attach extra supplies at any time. This baby carrier meets all the mechanical and physical safety tests of the Standard Consumer Safety Specification for Soft Infant and Toddler Carriers ASTM F2236-14.
This 6-in-1 baby carrier features an upgraded safety buckle so that the baby carrier is tied securely and snugly to you. A bottom hook and loop is used to widen and narrow the baby harness carrier to hold the baby comfortably, and is suitable for both newborns and toddlers. It's easy to switch between front and back positions as your baby grows. Part of the baby carrier is made of soft and durable cotton to cradle babies comfortably, and there is thick padding near the baby's legs to protect them from chafing and scratches. It also has a 3D mesh for excellent airflow so that your baby is comfortable in all seasons. Widened shoulder straps and a padded waist belt offer better support while balancing the weight of the baby. The baby tuckaway hood offers privacy during breastfeeding and protects your baby from the sun and wind. There's a pocket and a detachable bib on both sides of the shoulder straps. It's ideal for babies weighing between 7.5 and 33 pounds, and makes it easy to take baby out with you.
Now that you have been through our review of the 11 best baby carriers for dad, these are a few pointers that you need to consider while choosing one for yourself so that it's comfortable and safe both for your precious baby and you.
What Features Should I Look For In The Best Baby Carrier For Dad?
Baby carriers can be divided into 5 basic categories. A hard frame carrier has a solid metal or plastic frame with a strong place for the baby to sit in. They tend to be heavier and bigger than other carriers. A soft carrier has solid fabric straps and frames, but gives as much support as a hard frame carrier. They give good back support and are adjustable. Wraps are traditional baby carriers that are used everywhere in the world, and are available in various materials, lengths, and styles. Their softness is perfect for newborns, but they may not be suitable for toddlers. A sling is a little fabric pouch for the baby to sit in. A mei tei or meh dai is a combination of a wrap and a structured carrier. Their straps are thicker, and padded, and they have a more structured baby support area.
A wrap carrier works best for newborn babies, while a soft carrier is ideal for babies aged 6 months to 1 year. For babies between 1 to 2 years, a sling or mei tei or a soft carrier work very well. For any physical activity, a hard frame carrier works ideally for babies above the age of 6 months.
Some carriers are made for newborns while others are made for toddlers, and some grow with your toddler. Some carriers need a special insert for infants. When shopping, remember that your baby will grow very quickly in the first year.
Some carriers only allow you to carry your baby in one position. Others are adjustable and can carry your baby in multiple positions. Consider buying an adaptable carrier if that's important to you. A seat that places your baby as close to you as possible is preferable. You shouldn't have to lean too far down if you want to kiss your baby's head.
Babies will make a mess and spit up, so it really makes sense to buy a carrier that is easily washable in your washing machine. Otherwise, you can buy drool pads or bibs that you can remove for easy cleaning.
It's important to choose an ergonomic carrier that allows your baby's hips and knees to sit in a 'frog' or 'M' position to promote healthy development. You need to ensure that your baby's legs are appropriately separated to prevent hip dysplasia. A wide, supportive seat for your baby, with a comfortable base strap, takes the pressure off your back as well when you carry your little one.
Make sure there's no fabric blocking your baby's nose or mouth or buckles poking into him. If you decide on a soft structured carrier or a backpack, make sure the straps are sturdy and padded and there are durable and strong buckles that click firmly in place. All carriers that have been tested for safety will include a label with relevant information. Safety standards are continually changing, so it's advisable to get a more current carrier, and make sure everything is in working order. It's also important that you follow all instructions for usage so that there are no injuries.
Father features to be considered
Dads, in general, prefer soft carriers or hard frame carriers as they are the biggest, give the most support, and don't look too feminine. Dads usually like non-fussy items and so though wraps and slings are amazing, their wrapping technique is harder to master, so it's better to stick with a structured carrier. Choose a color that matches your style as you may not necessarily want to use a pink baby carrier. If you are sharing the carrier with mom, it may be wiser to go for something plain and neutral, so that you both like it. Check whether the straps are adjustable or not, especially if you are on the taller or bigger side. It's also safe to check if the carrier has built-in support for your baby or maybe it leaves some of the support up to the baby, like in the case of a sling carrier. You need to get a carrier with the level of support that you are comfortable with.
Using a baby carrier really makes life a lot simpler as you can keep your baby close to your body and still have both your hands free. It removes the hassle of worrying about car seats and strollers, and you are less likely to have a wailing baby, as they love being close to their parents. This can be a great bonding time for dad and the baby, while also giving mom some much needed free me-time. Finding a baby carrier for any dad that is both safe and comfortable can be a challenging task, and we hope our review of the 11 best baby carriers for dads will help you find the perfect one for your precious baby.
The following two tabs change content below.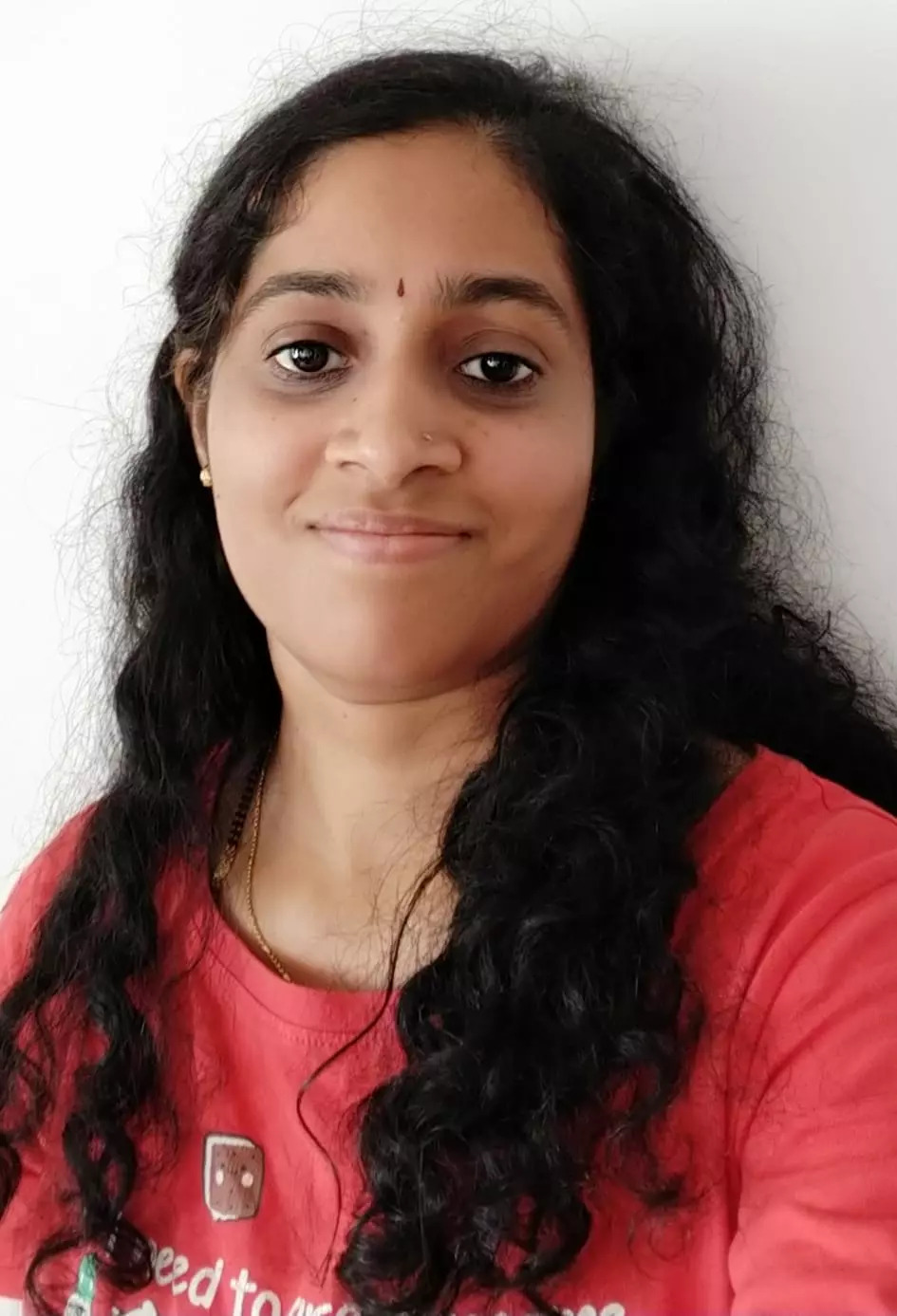 Vibha Navarathna
Vibha is a coder turned content writer. She holds a Masters degree in Computer Applications and a certificate in 'Introduction To Child Psychology'. Her passion for writing fresh and informative content made her a full-time writer. Holding certifications in content writing and creative writing, she writes on electronics and baby products for MomJunction. Apart from work, Vibha is found reading...
more