Baby cereals are specially formulated for easy digestion and help you easily transition from breast milk or formula to more solid food. So, check out our list of the best baby cereals to ensure your baby gets optimum nutrition. This fiber-filled food contains essential minerals, vitamins, proteins, and iron that support brain development, form a robust immune system, bones, and teeth, and maintain good metabolism. They are also hypoallergenic and free of gluten and preservatives.
With several baby cereal options available like single or multi-grain, organic, and iron-fortified, choosing the right one can be a struggle. So, take a look at our list to make an informed decision.
Top Products From Our List
5 Best Baby Cereals
The Happy Baby Oats And Quinoa Baby Cereal is fortified with the goodness of oats, quinoa, vitamin C, and iron to support the brain and proper neurological development in your baby. The nutrient-rich quinoa is easy on the baby's digestive system and vitamin C strengthens immunity. Simply stir the desired amount of baby cereal with mother's milk, formula, or water, and keep your baby's tummy full for hours. This organic baby cereal is ideal for sitting babies. It contains 17% DV iron, 45% DV protein, and is free of top 8 allergens. This non-GMO organic baby cereal has no persistent pesticides, is gluten-free, and is a safe option for your baby's health. The packaging of this organic baby cereal is made without BPA. The content of this certified USDA organic baby cereal is kept intact in a resealable pack.
The Gerber Rice Baby Cereal is rich in nutrients for growing little ones. This single grain baby rice cereal is enriched with iron to help support learning ability and vitamin C and 6 B vitamins for promoting healthy bones and teeth. Just 2 servings of this iron-fortified baby cereal will help meet the baby's daily iron supplement that aids in brain development. This single-grain baby cereal is an ideal first solid food to check for food sensitivities and help develop the baby's eating skills. The ingredients of this rice baby cereal are Non-GMO and have no artificial flavors or colors. This organic baby cereal is ideal for babies that sit with support. Yummy and wholesome, it is an ideal choice for parents to promote learning ability in the baby.
Crafted with wholesome ingredients and essential nutrients like organic whole grain oat flour, vitamins, folic acid, and minerals to support healthy development, the Earth's Best Organic Whole Grain Oatmeal Cereal provides healthy organic nutrition for the all-round development of your baby. Made with non-genetically modified ingredients, this organic cereal is loaded with 6 B-complex vitamins to support a healthy nervous system. It is unsalted and unsweetened with no added colors or flavors. The contents dissolve easily in breast milk, formula, and water and help to provide adequate iron supply for both breast-fed and formula-fed infants. This is one of the best baby cereals to start with solid food for your baby. This baby cereal has no traces of any inorganic arsenic and has zero trans-fat.
Infused with the wholesome properties of probiotics, 6 vitamins, and minerals, the Nestle Nestum Wheat and Honey Cereal assists in promoting growth and healthy digestion in babies. Complex carbohydrates in the grains provide energy and keep the baby cheerful for all-day fun. This baby cereal with non-heme iron requires no cooking time. The ingredients can easily dissolve in water, milk, or juice and can be stirred for a healthy consistency. Nutrients such as calcium and vitamin D help in development of strong bones, teeth, and improve the natural immune system. This baby cereal is free of preservatives!
The WutsupBaby Original Quinoa Cereal is a natural baby food containing quinoa with the goodness of vitamins, iron, and protein. This easily digestible water-soluble powder mixes effortlessly with water, juice, milk, rice, and formula. It aids in physical growth and development, supports a healthy immune system, and supports muscle growth and organ function. This certified organic baby food is non-GMO and has no artificial colors and flavors. It is hypoallergenic and free of gluten, BPA, and preservatives. This organic baby formula contains all essential and non-essential amino acids and provides complete and balanced protein for the growth and development of the baby. Recommended for sitting babies, this organic baby cereal is the perfect on-the-go food option.
We are confident that our review of the 5 best baby cereals must have provided you with healthy options to keep your baby's tummy full while promoting all-inclusive development of the brain and body. However, we would highly recommend you to browse through our handy guide to check for aspects to consider while shopping for the best baby cereal.
What To Look For In A Baby Cereal
Baby cereals made with organic ingredients do not contain any added preservatives and are gluten-free. They are free from metals like cadmium, lead, mercury, and inorganic arsenic that can cause harm to the delicate organs of the baby and expose them to toxic metal risk.
Another important point to consider is how much nutritional value the baby cereal will provide to your growing baby. Baby cereal should be fortified with iron, zinc, calcium, and vitamins B, C, and E. They help in brain development, build strong bones and teeth, build a strong immune system, and strengthen the child's blood vessels.
It is always important to buy baby cereal as per the age of the child. Every baby cereal is enriched with benefitting ingredients for different stages of the growing child. It is advised to check the recommended age on the cover of the product. If unsure, you should consult a pediatrician before picking a certain cereal for your child.
Frequently Asked Questions
Is rice cereal dangerous for babies?
Rice cereal is dangerous if given before the child is ready to eat solid food. The baby should have proper control over their neck and head, and the cranial nerves should be able to help the muscle movement. The oral skills should be developed so as to push solid from the front of the mouth to the back, and this generally develops after 4 months of age. The baby should be able to sit upright on a high chair while being fed. Offering solid food too early can pose a choking risk.
Can I mix bananas with rice cereal?
Yes, bananas can be mixed with rice cereal for babies over 4 months of age. Banana is a potassium-rich food that can easily be turned into puree and strained. It helps in digestion, treats constipation, controls diarrhea, and reduces skin inflammation. It improves eyesight and strengthens bones.
Our comprehensive review of the 5 best baby cereals should have offered you an insight into the benefits of these baby food options. A growing baby needs a regular dose of nutrients, proteins, and vitamins. Baby cereals are rich in iron, multivitamins, calcium, zinc, and a variety of other nutrients. They help in the development of the brain, foster the growth of healthy bones and teeth, build a robust immune system, and aid in digestion to avoid constipation in the baby. You can feed most of these cereals in the form of soup, puree, or porridge to have a good variety on a day-to-day basis.
The following two tabs change content below.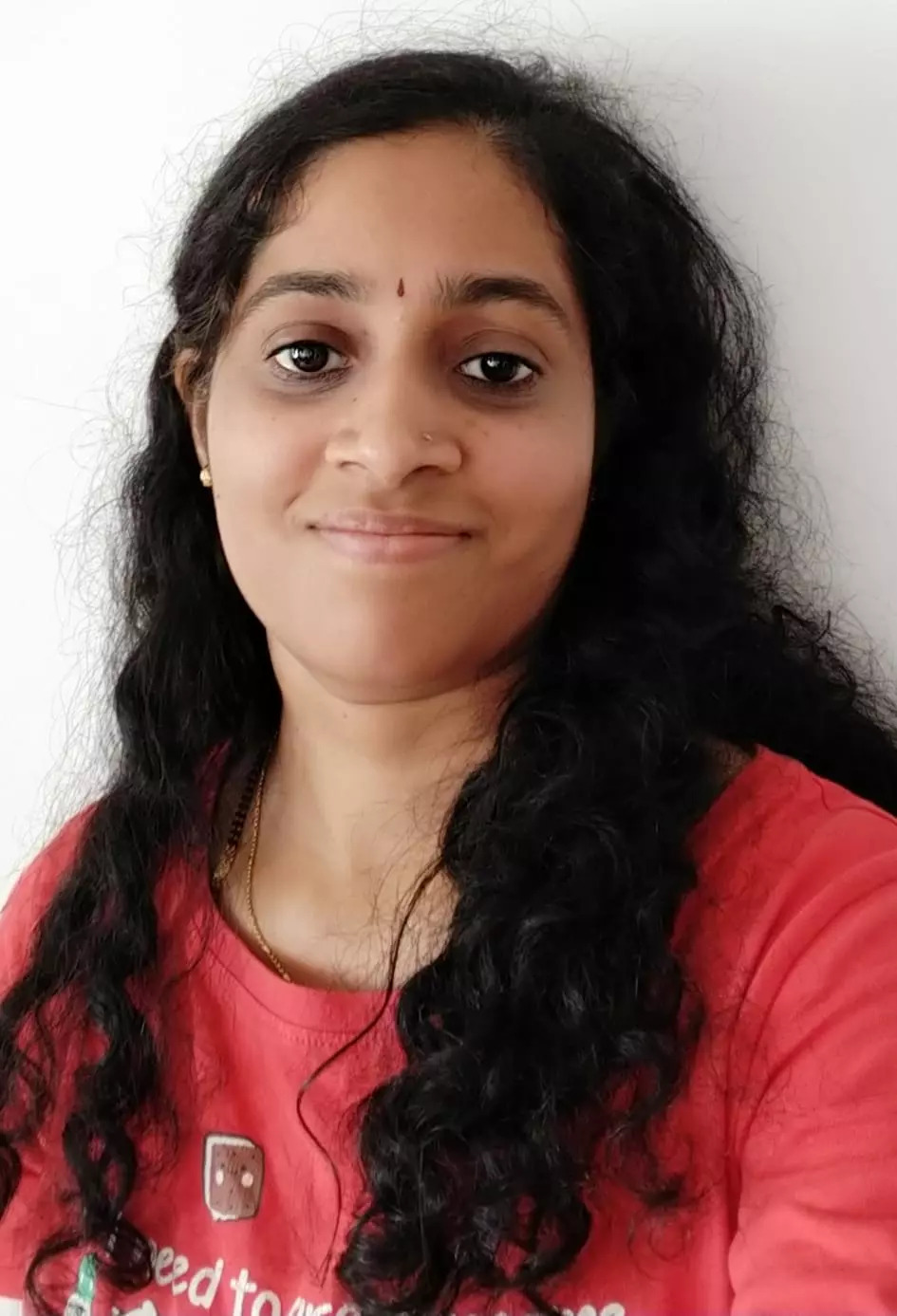 Vibha Navarathna
Vibha is a coder turned content writer. She holds a Masters degree in Computer Applications and a certificate in 'Introduction To Child Psychology'. Her passion for writing fresh and informative content made her a full-time writer. Holding certifications in content writing and creative writing, she writes on electronics and baby products for MomJunction. Apart from work, Vibha is found reading...
more